7 home builders to follow on instagram in 2018
24th Jul '18 • By Georgia Budden
Whether you're building your own home and are in need of some inspiration, or just have a weirdly satisfying addiction to scrolling through beautifully constructed homes for no reason like I do, we've compiled a few of our favourite home builders that you HAVE to follow on Instagram!
Based in a number of locations ranging from Brisbane and Sydney and down to Melbourne, these builders are proving why Australia is the place to be for ingeniously designed and perfectly constructed homes.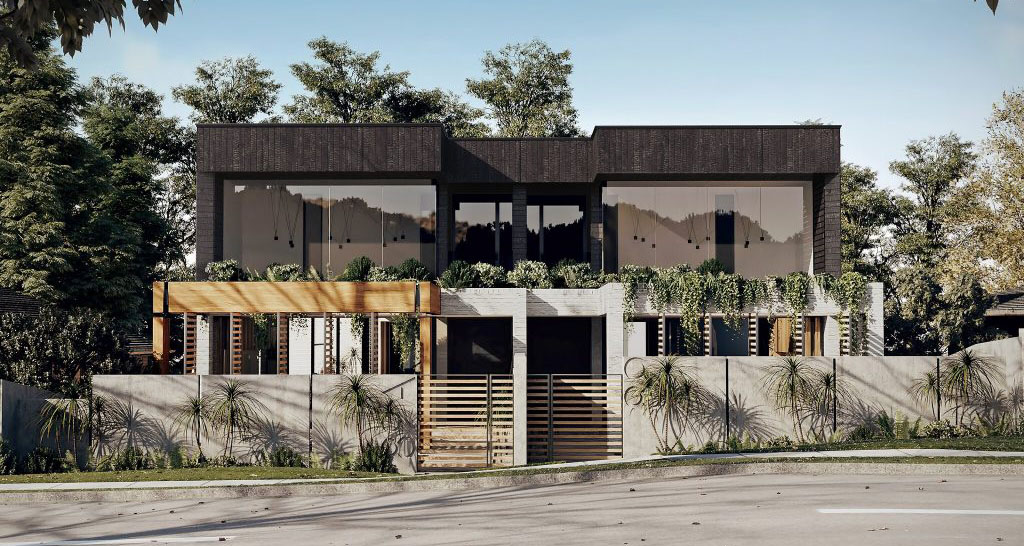 Photo by Arkhaus Studio
mckimm | melbourne

 
Hitting the nail on the head with their modern, lush designs for over 25 years, mckimm seamlessly integrates design, project management and construction to create incredible contemporary homes throughout Melbourne. Scrolling through their Instagram feed will leave you with some serious home envy! One of their notable features are their beautiful kitchens - bound to transform someone who hates cooking into a Masterchef.
Signature style: "Introspective architecture, vast expanses of glass, solid cantilevers and striking planes through the ingenious use of concrete, steel and timber." The building style would perfectly complement the trend of minimalism.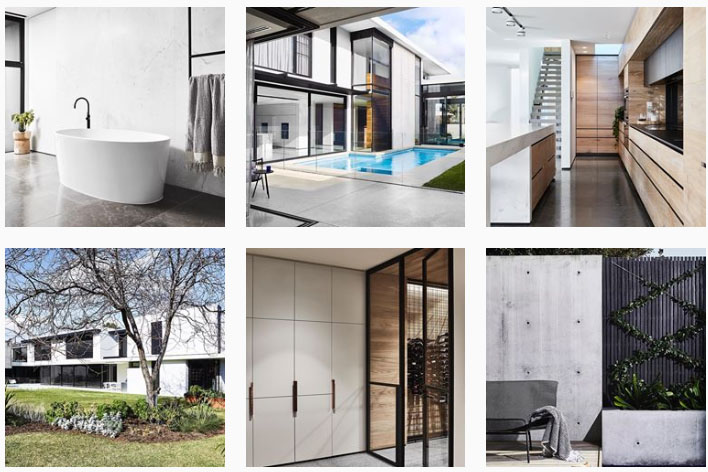 Stritt design and construction | sydney

 
If modern designs aren't quite up your alley, you may be more drawn to the classic, welcoming styles created by Stritt Design and Construction in Sydney's Northern Beaches and North Shore. Their luxurious yet relaxed homes will have you feeling as though you're on holiday in the Hamptons, evoked through their perfectly selected combinations of weatherboard exteriors, timber details and neutral tones. Their designs have us craving warm Summer days, laying by the pool and catching some rays!
Signature style: Traditional coastal homes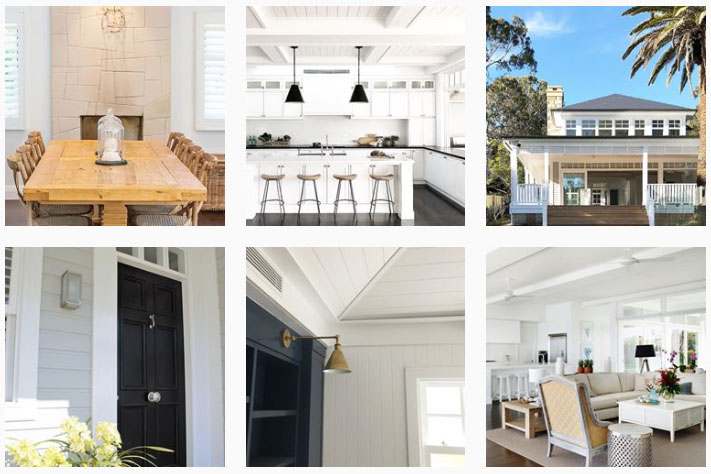 Arkhaus studio | sydney

 
If you like something a little different, Arkhaus Studio will definitely inspire you to start thinking outside the box! Their highly skilled team places a strong emphasis on designing the project completely around the needs of the client, which is evident in the individuality and character present in every single one of their finished works. Arkhaus Studio's designs also involve the use of sustainable materials, for the purpose of benefiting the environment and future generations by including those that are renewable or recycled, such as timber floorboards, brick and concrete aggregate. Even if your current home is not built to be sustainable, there are a bunch of other ways you can live a more sustainable lifestyle.
Signature style: "Unique and sustainable luxury dwellings, townhouses & residential developments." 
Kalka homes | brisbane

 
If you love bright, open-space designs, Kalka Homes' page will be a visual treat. Based in Brisbane, their designs are the perfect reflection of the sunny and relaxed lifestyle that Queensland is best known for! The company places a strong emphasis on providing expert craftsmanship and luxurious inclusions as standard in their stunning, architecturally designed homes. 
Signature style: Light, open spaces created through the seamless connection between indoors and outdoors, within their boutique designs that are built for life.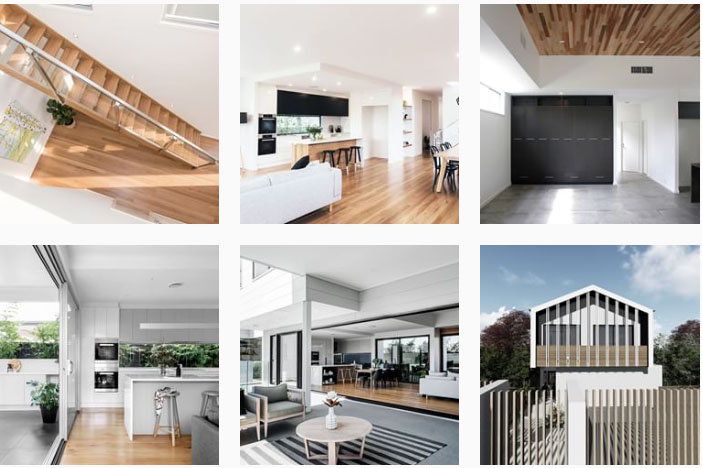 Thomas archer homes | melbourne

 
Based in Melbourne and very much channelling the cool, contemporary Melbourne aesthetic,
Thomas Archer Homes brings decades of building experience to the table, which is evident in their attractive, clever use of space. Their homes are functional and inviting, which are perfect for those who love entertaining. You're guaranteed to feel relaxed just by looking at their completed projects on your screen.
Signature style: Clean lines, raw concrete, and natural stone to represent the "stylish, relaxed, and contemporary Australian lifestyle."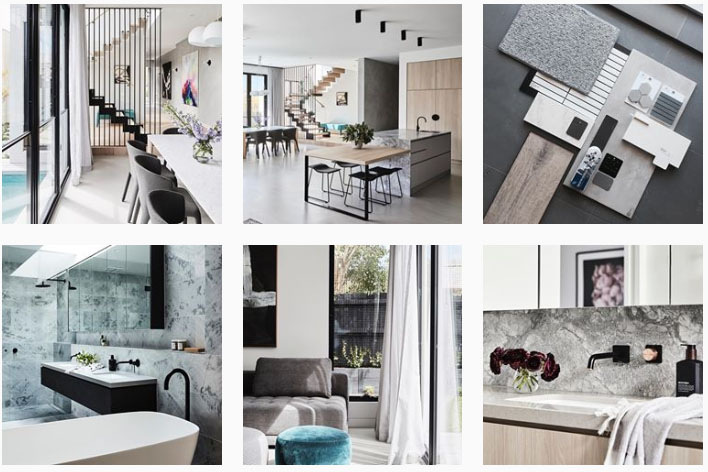 LifeSpaces group |  bellarine peninsula
 
If you have a soft spot for fine details, the LifeSpaces Group Instagram feed will definitely grab your attention with their limited edition, luxury homes. This Victorian company has a very unique approach to building, whereby they appoint leading architect firms to design a signature series of distinct homes which are so exclusive that only 10 homes of each design are built in any region. Talk about a V.I.P experience! 
Signature style: Contemporary, unique and highly detailed. Specific styles change with the architect commissioned at the time, and the current release is by Auhaus Architecture, who focus on beautiful natural timbers, open plans, and the connection between indoors and outdoors to create modern, bright spaces. Courtyards are also a focal point in the current series, which could be the perfect place to grow herbs, fruits and veggies.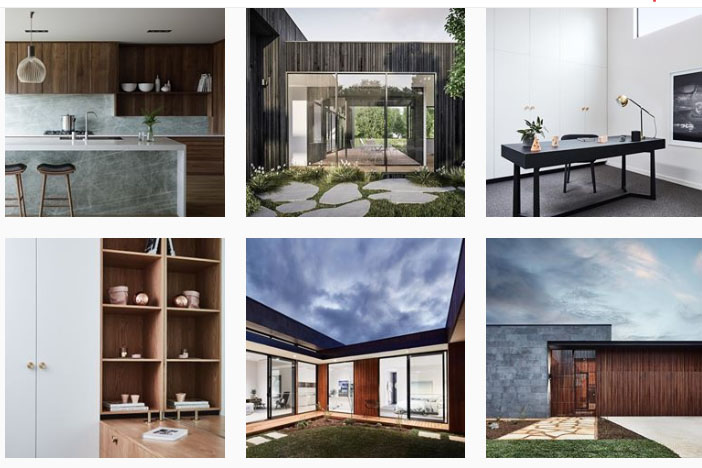 Prime building projects | mornington peninsula

 
Victoria is currently a hotspot for incredible builders that you need to know about! We love the work of Prime Building Projects who manage to find the perfect balance in their projects, which are modern yet still maintain that  "home, sweet home" vibe. The company creates eye-catching exteriors, with a variety of stunning interiors where you are bound to find something that suits your taste, if you're searching for a builder on the Mornington Peninsula.
Signature style: Modern and inviting, successfully using different tones and textures that work in perfect harmony to create a sense of home.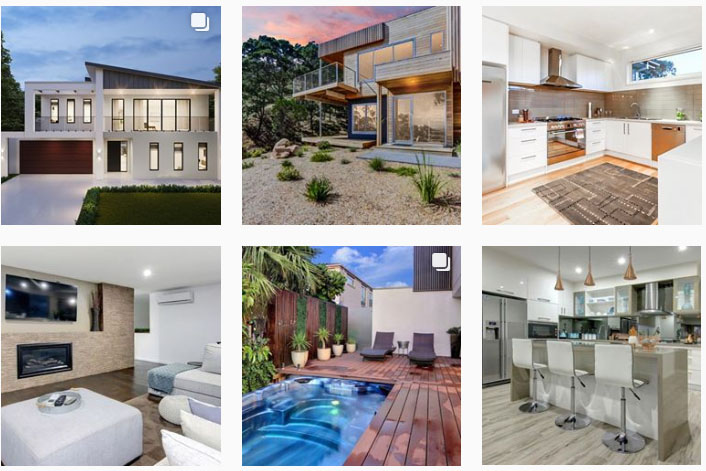 If you're anything like me, after scrolling through these pages you're probably itching to build a beautiful home of your own, like, yesterday! Time to get the ball rolling and start budgeting for that
home deposit. 
If you've got your home deposit sorted and you're ready to build, get quotes from local builders who can make your dream home a reality.
About the Author

 
Georgia is one of the Web Content and Marketing Specialists at Service.com.au, a trades and services platform that connects everyday homeowners to local service professionals. When Georgia isn't writing articles with ♥ from the coast of Australia, she is trying to hit her personal bests with weightlifting at the gym, and looking for the next creative activity to pursue, whether it be drawing, craft or cooking.
Posted under