Small business generates an additional $60,000 in 6 months with service.com.au
17th Apr '18 • By Kaylyn Jeffrey
Service.com.au is an incredibly powerful online business marketing tool catered to trades and service businesses.
Whether you are starting a new business or looking to drive more customers to an existing business, the online platform is built for driving new customers to your business with just a few simple clicks.
Michael Serra, owner of Serra Boy's Tiling, was tired of working for other people and made the courageous decision to strike out on his own. He had 10 years of tiling experience and put his knowledge and experience to work by starting his very own tiling business.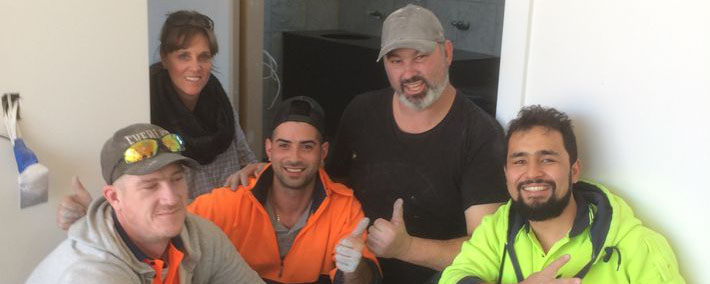 Michael takes on casual employees based on job size but works on his own predominantly. The business is only 3 years old and he has already turned his initial marketing investment into $60,000 AUD in only 6 months through the platform.
He learned about Service.com.au from a phone call by a Sales Agent when he was newly on his own. He hadn't known of the website previously, but Lee, Senior accounts manager from Service.com.au was closing out his area in Melbourne and knew his new business could benefit from the platform.
Prior to joining the platform, Serra Boy's Tiling was newly created with no network or marketing strategy yet established. Michael shared Service.com.au helped his business grow because it simply, "...provided customers."
Michael was receiving ongoing quote requests based on the tiling-related needs of the users in his area. He chuckled to himself sharing, "Each lead almost always guaranteed the work and 1 bathroom quote request results in a job of about $10,000."
A benefit of joining the platform includes ongoing customer and technical support which Michael found highly valuable. Comparative to other online platforms with a pay-per-lead structure, he found there was more value in paying for a one-time online package with annual renewal fees that allowed ongoing support and an intravenous of leads.
"...It allowed me to get out on my own." Michael shared as the biggest benefit of advertising his business on Service.com.au.
Service.com.au is an Australian-owned and operated company that helps tens of thousands of Australians per month find and hire the best local trades and service providers.
If you run a great business and want to be connected to more local clients, see how Service.com.au can help.
Posted under