Crisp White
 
A colour that cools a room and suits extremely well in coastal regions is Crisp White. This colour helps connect the feeling of an outdoor sea breeze to the inside of your home. Crisp White is the perfect match with blue-hued greys.
It's always important to keep in mind, while using cooling paint colours to accessorise appropriately so that your interior does not appear sterile. For this reason, Crisp White is best used in areas of the home that are well lit with natural light.
When decorating Crisp White walls, opt for colourful schemes or simply add pops of colour like yellow, green or pink to bring contrast and life to the space.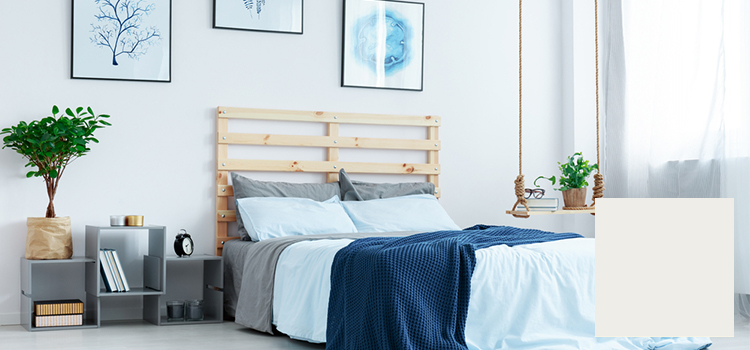 Whisper White
 
If you're after a white-on-white effect, Whisper White is an ideal choice as it has subtle tones of yellow which helps bring warmth to a space.
Whisper white can be found in abundance in warmer areas around Australia as it helps reflect heat and glare.
Traditionally a favourite for interior walls, Whisper White is best suited for conventional styled homes like Queenslanders.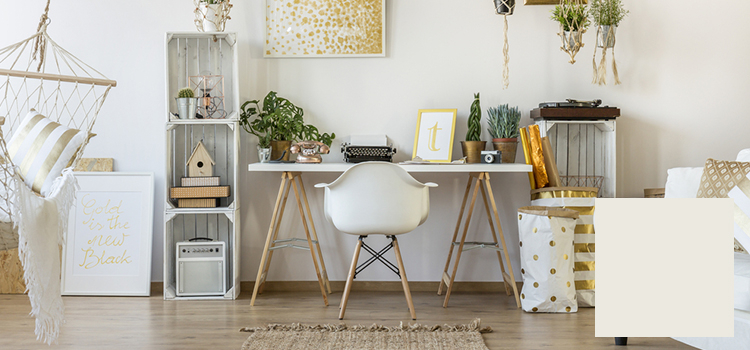 It's also important to consider how the flooring might reflect into the colour of your painted wall. For example, pine and wooden floors throw a lot of yellow and polished concrete tends to be very reflective. 
Viking Grey
 
Viking Grey has subtle hints of blue, which is inspired by the coastal regions of Australia. And as you've probably guessed, it's a great pair with Crisp White. 
When designing an industrial themed home, Viking Grey is an ideal choice. The blue tones work well in achieving the minimalistic, yet deep atmosphere of this theme.
Décor and furnishings that accentuate this look are wooden or cane chairs, glossy lighting fixtures, bright yellow throws and copper accessories.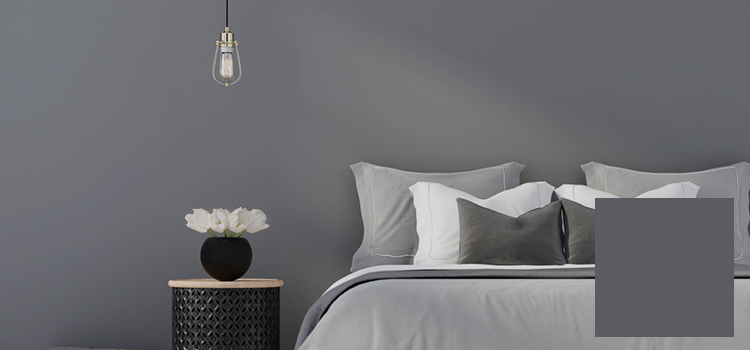 Centurion
 
Centurion is a Nordic inspired colour that goes well with pastels or light coloured palettes. 
We're seeing an increasing trend in the use of Centurion in nurseries paired with light timber cribs and teepees. 
Add gold or silver accents with textured rugs and throws to complete the look.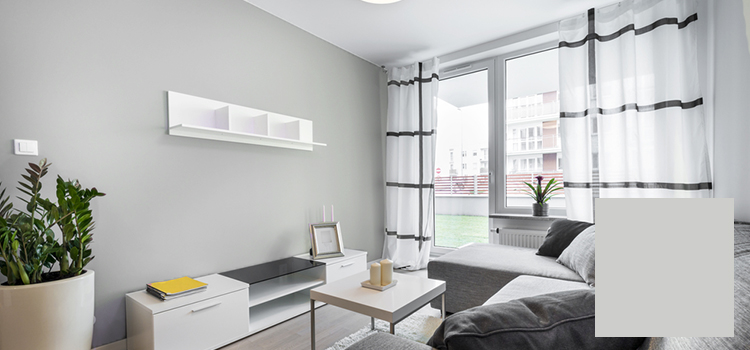 Sentience
 
Are you after an interior that feels warming and organic? Sentience is a mild colour that looks great on any surface, be it the interior or exterior.
Create a relaxing environment in your home with light tones of brown and green.
Sentience works well with linen, textured throws and leather ottomans. Add life by bringing nature to your home with vines and potted indoor plants.  
Similar to Centurion, Sentience works well with very dull pastels of pink, dust orange, green and purple.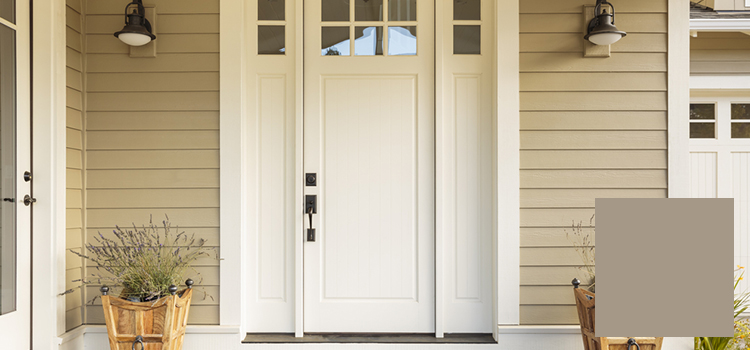 Charcoal Heather
 
Also known as the perfect neutral grey.
If you're tastes are more geared towards dazzling chandeliers, expansive rooms and Hamptons themed rooms - this is also your perfect neutral grey.
Mix Charcoal Heather with white and hints of deep blue to pull of the perfect Hampton style. 
Decorate with white furnishings and ash-wood tables and chairs to complete the look.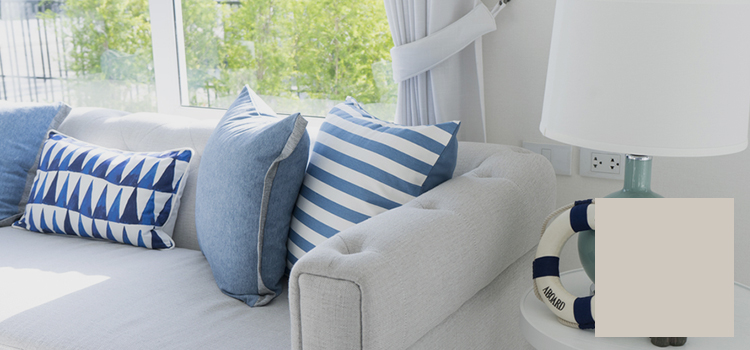 Gentleman's Grey
 
Although the name suggests grey, Gentleman's Grey is a rich navy interior colour.
Gentleman's Grey is very popular as a wall feature or even as a striking cabinetry colour. The only trick with this theme is ensuring enough natural light enters the room so that the space does not appear closed off.
Decorate with light wood and fur throws to brighten the space. Add touches of light pink for a more feminine feel or add dusty orange and yellow for a more masculine space.    
We're absolutely in love with the classical themed Gentleman's Grey bookcase with adjoining reading nook.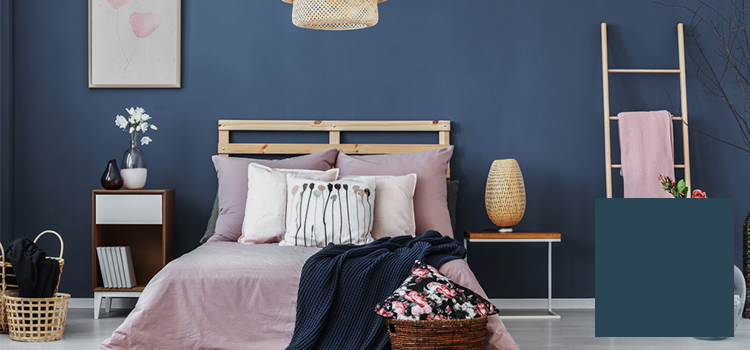 Dark Burgundy
 
Dark purple with a pinkish hue, this colour represents the best of the two. Dark Burgundy works best as a feature wall when paired with Centurion and Sentience. 
This colour isn't for the faint hearted - create striking combinations with deep green or salmon accessories. To create more mood (if you dare) combine Dark Burgundy with with rich wooden chairs, bedheads or tables.
The key to decorating with this interior colour is to ensure there is ample natural light illuminate the room and keep the space feeling open.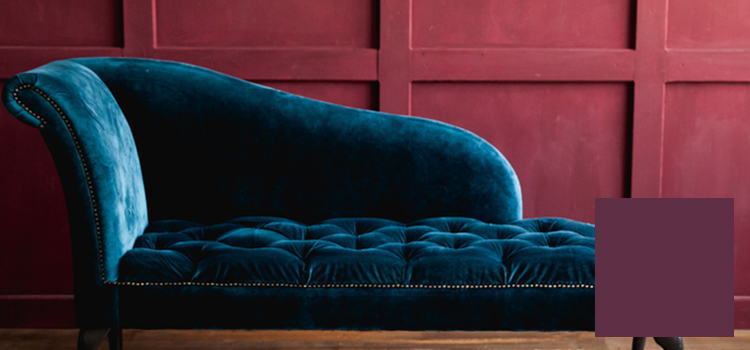 All Black - Domino
 
A new and upcoming colour is Domino grey which looks almost black when painted on interior walls. Domino is a very modern swatch and is great for creating a dramatic interior.
If you really want to stand out and get your guests talking, we recommend surprising everyone with an all-black coat of paint.
The ideal pair with this deep colour is a stark white, like Crisp White.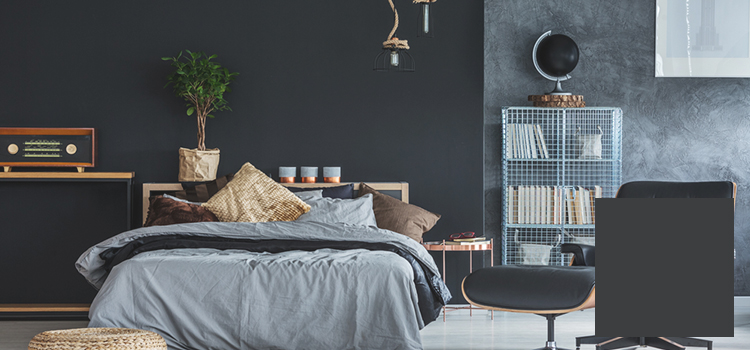 A popular scheme to decorate with Domino is African or desert theme. This includes, rich woods, dark green pillows and tan leather lounges.
Wabi-Sabi
 
Come home and feel relaxed and elevate your mood with a natural Wabi-Sabi interior. 
Providing a similar feeling to Sentience, Wabi-Sabi has hints of green rather than brown tones.
In Feng Shui, green interiors represent health and healing. For this reason, you can expect to see Wabi-Sabi in day spas and vacation destinations around the world to rejuvenate guests.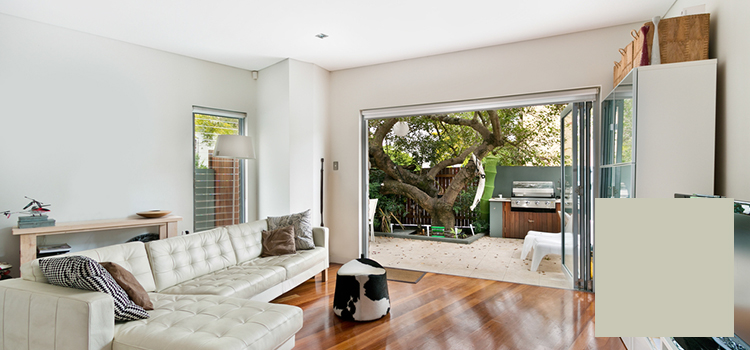 Moreover, this colour works well as an exterior colour when matched with white window sills. This combination creates an exterior that blends well with the surrounding environment.
Need help finding the right painting business for your needs? Compare multiple quotes today.