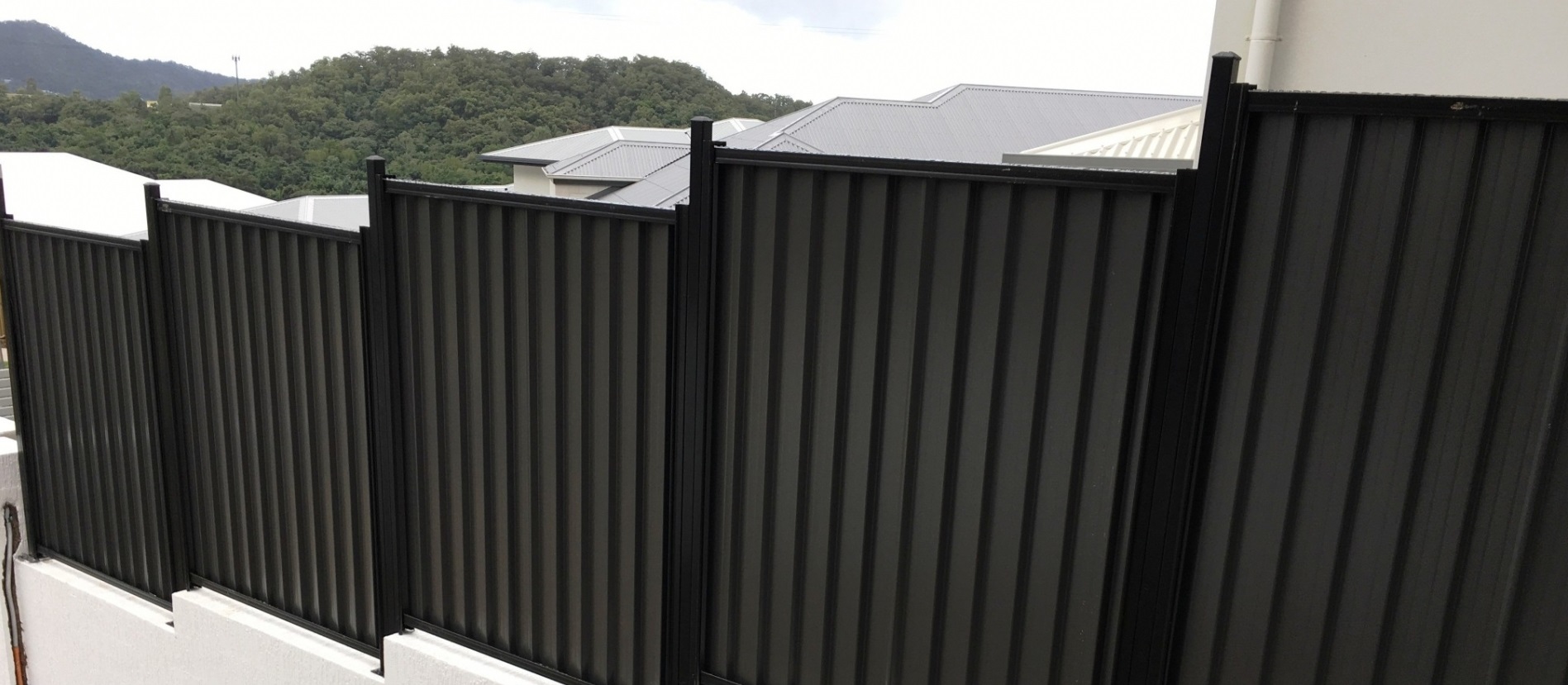 Cost of Colorbond Fencing
Colorbond fencing can cost anywhere between $11.00 to $60.00 per metre, varying with size and style of panels. There are also costs involved for fixings, post caps and cement. As well as the installation cost, should you hire a professional, which ranges from $65 to $100 per metre.
Colorbond fencing is a fantastic option as it is easy to install and typically costs less than most other fencing alternatives. Offering a visually appealing, durable and long withstanding fencing option for your home or property. Colorbond is also an ideal choice for locations with high wind velocity as it is extremely strong and can be installed to withstand harsh winds. 
 Get Colorbond Fence Painting Quotes Now
The total price of the job is subjective to a few factors. 
Factors that affect the cost of Colorbond fencing 
How much does it cost to DIY a Colorbond fence
Types of Colorbond fences
Why choose Colorbond fencing 
Colorbond fencing FAQs
Factors that affect the cost of Colorbond fencing 
Most professional Colorbond fence installers purchase all the required material for the job after discussing your job with you. As such, a quote is formulated by considering the following: 
Complexity of the project 
Location and access
Time required 
Size of the fence 
Slope of the ground area
Choice in materials
If materials are being mixed
Installers may choose to charge less for large fences, for example $68 per metre for a 100+m fence as opposed to $82 per metre for a 50 metre fence. So for those with long properties, there are some great bargains to be had.
How much does it cost to DIY a Colorbond fence? 
At service.com.au we encourage less experience DIYers to hire a professional fence installer rather than taking on the project yourself. However for those who are experienced with DIY home improvement projects, you will want to purchase your Colorbond fencing from a large hardware supplier. Here are the associated retail fencing costs: 
$17.75 per 1.79m panel
$12.00-$13.50 per post 
$11.00 to $16.50 per 2.35m long fencing rail 
$40.00 per 2.35m long lattice 
Types of Colorbond fencing 
You may be surprised to know that there is a wide range of Colorbond fencing styles to choose from! When installing a colorbond fence you have a number of different coloured posts, mixing materials and decorative top panels to choose from. At Service.com.au we love the appeal of a Colorbond fence with natural timber posts. 
When you are sorting through style options with a professional, you can choose between open scheme fences (to avoid blocking views) or fully covered fences (if you are chasing more privacy). There are a multitude of options to discuss prior to picking your design. 
Another great style option is the mix of lattice designs to choose from, the icing on the cake when finishing installing your Colorbond fence. This adds a touch of the wow factor when it comes to cleverly designed home exteriors. 
Colours - gone are the days of the simple white picket fence, we want options! Well with Colorbond fencing you have contemporary colours, classic colours, matt colours and ultra colours to choose from! Spoilt for choice really. 
Read More: Top Paint Supply Shops
Contemporary 
Basalt 
Cove
Dune
Evening Haze 
Gully
Ironstone
Jasper
Mangrove
Monument 
Shale Grey
Surfmist
Terrain 
Wallaby 
Windspray 
Classic
Classic Cream 
Cottage Green
Deep Ocean 
Manor Red
Night Sky 
Pale Eucalypt
Paperbark 
Woodland Grey
Matt 
Basalt 
Dune
Monument
Shale Grey
Surfmist 
Ultra 
Dune
Monument
Surfmist
Wallaby 
Windspray
Woodland Grey 
Why Choose Colorbond Fencing 
Fire Protection 
Colorbond roofs are compliant in bushfire zones, offering an added layer of protection for your home during the dry months. It has been found by the CSIRO that steel fences offer greater protection than any other material option due to its non-combustibility. 
Energy Efficiency and Environment
Thermal efficiency is one of the biggest benefits that comes with a Colorbond roof with five solar reflective colour options to choose from. An added bonus, every standard colour now includes 'Thermatech solar reflective technology' helping keep your home cool and your energy bill low!
Warranty
Colorbond roofs come with a number of available warranties to suit you. Ask your specific installer about your warranty options and whether they can handle this for you. 
Easy Maintenance 
The minimal maintenance of Colorbond roofing is regular washing (with clean, fresh water), to promote longevity and attractiveness. In general, areas such as wall cladding, top of garage doors and eave gutters may require extra attention (simply hose down every six months). 
Five Layers of Protection 
Layer one: steel base, manufactured to Australian standards. 
Layer two: metallic coating is added to base, allowing for corrosion resistance. 
Layer three: pretreatment layer added to optimise adhesion of further coatings. 
Layer four: corrosion inhibitive primer is baked onto surface area 
Layer five: topcoat of exterior grade paint is baked on, providing resistance against chipping, flaking and blistering. 
When it comes to choosing the best fencing option for your property, the visual appeal is not typically the primary consideration. You want a product that is going to achieve its purpose of protecting your property, withstanding the Australian weather conditions and upholding its colour. With Colorbond all this and more is possible. Get in contact with a fencing installer today on Service.com.au.
 Get Colorbond Fence Painting Quotes Now
Colorbond fencing FAQs
Q: How long does Colorbond fencing last? 
Colorbond fencing has an expected lifespan of up to 20 years! Making it a great investment in any home improvement project. The better you care for your fencing's condition, the longer it will last. 
Q: How much does Colorbond fencing cost? 
Colorbond fencing can cost anywhere between $11.00 to $60.00 per metre, varying with size and style of panels. There are also costs involved for fixings, post caps and cement. As well as the installation cost, should you hire a professional, which ranges from $65 to $100 per metre.
Q: How long does Colorbond fencing take to install?
This completely depends upon the length of your fence, for small projects as little as two days but with large projects it can be very subjective to the length. 
Q: Is Colorbond fencing fire resistant?
Colorbond fencing offers the best fire resistance out of all available fencing materials. It is approved for bushfire areas in line with Australian Standards. 
Q: Is Colorbond fencing easy to maintain?
Yes, Colorbond fencing requires very minimal maintenance. You should hose the fence every six months or so to avoid build ups of any kind, you can expect a solid period of time before fading occurs. 
Q: How long does it take to install Colorbond fencing?
This depends entirely on the length of fencing you wish to install, fencing that covers 10m or so may take only a day. Whereas boundary fencing over 100m may take a few weeks to have installed. Have a professional review your project to best establish a timeframe.
Q: Should I hire a professional to install my Colorbond fencing?
Yes, hiring a professional ensures your Colorbond fencing is accurately and safely installed to the highest standard. You can gain access to a number of professional fence installers on Service.com.au. That being said, it is possible to install it yourself, by following a strict guide and ensuring you have all the necessary tools involved.
Further Reading: