Get
free quotes

from the best concreters near me
Where do you need concreters?
Concreters
Concreting is an essential element of most building projects, being utilised for driveways, house slabs and everything in between! We love the copious design options, quirky effects and flooring alternatives.
You can find all the information below on what a concreter does, different types of concrete, and the average costs of common concreting jobs.
Get quotes from our qualified and licensed tradies Australia-wide.
Overview
What does a concreter do?
Types of concrete
What types of jobs does a concreter do?
How much does concreting cost?
Questions to ask a concrete contractor
Finding a concreter and getting quotes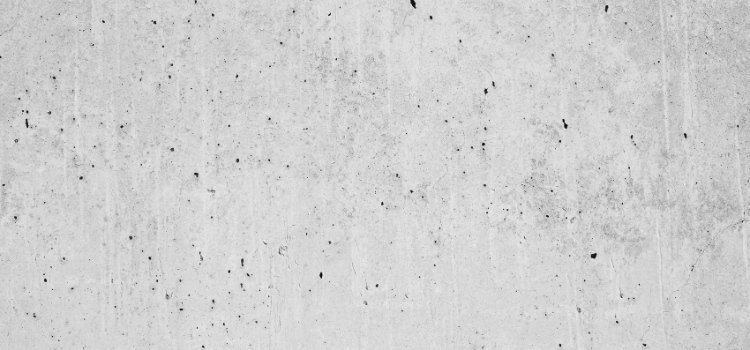 What Does a Concreter Do?
Concrete contractors specialise in building many different structures using cement or concrete. This includes home slabs, building foundations, roads, pathways and sidewalks, among many other structures. Concrete contractors are sometimes referred to as concrete masons. They complete their work by pouring, shaping, smoothing, finishing, and sometimes colouring concrete. Concrete contractors use highly specialised tools and supplies in order to do their work.
Concretors perform the following jobs:
Concrete Cutting: Concrete cutting involves cutting the concrete into chunks ready for removal or cutting expansion joints into the concrete so that it doesn't crack because of changing weather conditions, or altering the size or shape of a piece of concrete.
Mixing sand, cement, water and aggregates on site to make concrete.
Using concrete pumps to put concrete into position.
Concrete Resurfacing: Concrete needs to be periodically cleaned for a variety of reasons – ready for resealing, to remove dirt, to remove moss and algae, to remove stains such as grease and oil, and so on.
Cleaning dull and dirty concrete
Polishing Concrete: Using a specialised machine to make the concrete's surface more reflective and smooth.
Cutting joints into concrete to allow for expansion and shrinkage
Digging foundation trenches.
Concrete Reinforcing: Reinforcing concrete to strengthen it.
Creating structural elements such as beams.
Building constructions such as driveways, paths and patios.
Outdoor areas such as pergolas, landscaping and pools.
Concrete Repair and Treatment: Concrete removal is simply getting rid of any concrete that you no longer need. This could be an old driveway, pathways that look worn and tired, taking out a small concrete slab, or even the removal of an entire concrete pool.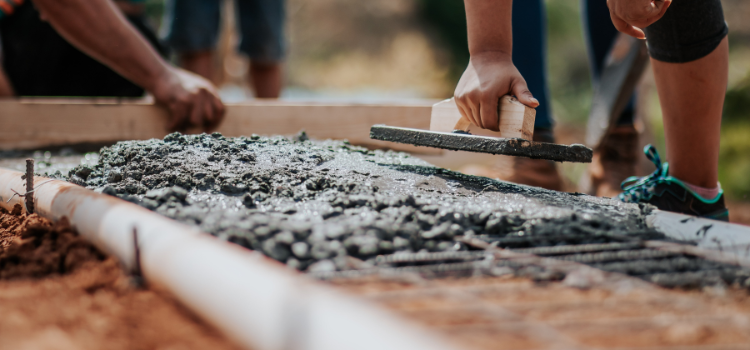 Types of Concrete
You might be surprised to learn that there are a few different types of concrete. The types of concrete that are used most commonly in concrete construction include:
Regular concrete: Used most commonly in sidewalks and pathways and is available in pre-mixed bags for at-home use.
High-strength concrete: More dense than regular concrete and is used in roads and parking lots.
Stamped concrete: Most often used for decorative walks and patios
High-performance/Ultra-high-performance concrete: Used for construction purposes in extreme conditions, such as areas with extreme hot or cold temperatures.
Spray-on concrete: A popular option due to its speedy application and decorative design features that add to your home's look.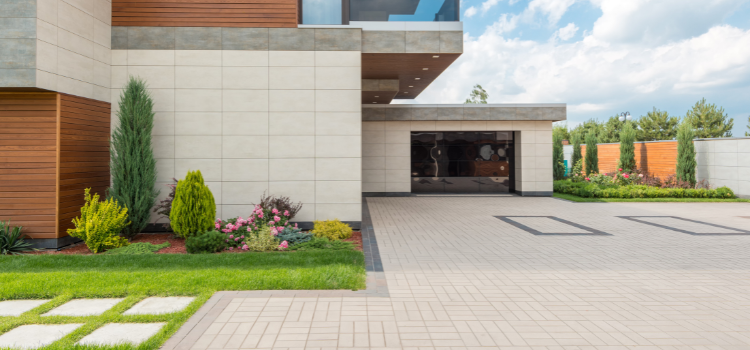 What Types of Jobs Does a Concreter Do?
Concreters perform a wide range of jobs involving concrete, including:
Coloured Concrete
Coloured concrete can massively change the look of your walls both internally and externally. Coloured concrete is achieved by mixing dyes in with the concrete and come in a range of colour options.
Concrete Pools
Concrete is a popular pool material option, due to its stable nature and durability against water, weather and accidents. Concrete pools can be very visually appealing too.
Concrete House Slabs
Chosen for their durability, stability and affordability, concrete house slabs are a fantastic option for covering the surface beneath your home.
Concrete Footpaths
The most widely seen material used on footpaths, concrete offers a single layer or individual block option for footpaths.
Concrete Driveways
Because what else would you want laying under heavy vehicles? Concrete driveways are a very suitable driveway choice, offering a multitude of finishes to choose from.
Exposed Aggregate Concrete
More of a decorative concrete, exposed aggregate incorporates stone with concrete to achieve a visually aesthetic design. It is often seen on patios, pathways and driveways.
Concrete Framework
Combining concrete and timber to create concrete framework for your property.
Concrete Foundations
Last but not least, the foundation of your property is extremely important. A solid base can be a world of difference and concrete is the most popular option.

How Much Does Concreting Cost?
Concreting can cost $50 to $150 per square metre, subjective to the levelling required, type of finish used and size of the job. You can expect to pay around $200 to $300 per cubic metre. The concrete you choose to work with will impact upon your approximate price.
Spray-on concrete: $50 to $75 per square metre
Plain concrete: $60 to $85 per square metre
Coloured concrete: $100 to $150 per square metre
Exposed aggregate or decorative stencilled finish: $100 to $150 per square metre
One of the best parts of concrete is that it significantly reduces building costs due to its high supply ability and ease to work with.

Questions to Ask a Concrete Contractor
When you're hiring a concreter, it's important to make sure they're right for your job. Some questions to ask them include:
What range of services do you provide?
Do you hold valid insurance?
Can you provide a written quote?
How long will my job take?
Do you have references I can follow up?
Get three free quotes from local concreters today and be sure to interview potential candidates thoroughly, and view some of their work if possible. At Service.com.au, we verify businesses in order to assist our clients so that they can see which concrete contractor has been recommended.

Finding a Concreter and Getting Quotes
Service.com.au offers a range of concreters within your local area. There are a number of specialists to choose from with varying prices and skills to fit your budget and needs. Specialists are worthwhile due to their competitive prices, premium workmanship and specialised equipment for their area of expertise.
Almost every Australian state (except NT and Tasmania) require concreters to hold a dedicated concreting licence or a builders licence. We strongly discourage hiring an unqualified concreter as this will be a significant risk in the quality of their service.
When taking quotes, you should check licences, insurance, whether they will provide a written quote and their references. As always, take quotes from at least three different concreters to establish a benchmark price for your specific job. Service.com.au offers a range of concreters within your local area. There are a number of specialists to choose from with varying prices and skills to fit your budget and needs.