Get
free quotes

from the best excavation & earth moving near me
Where do you need excavation & earth moving?
Excavation & Earth Moving
Excavation is a crucial task completed at the beginning of the construction process. When building a home, the area must be prepared, which includes moving soil, levelling, and grading. Excavation can also be used for building swimming pools and removing trees.
Some other excavation processes include trenching, digging, dredging, and site development. Each aspect requires unique techniques, tools, and machinery to get the job done correctly.
Learn more in our comprehensive guide to earthmoving and excavation below.
Get free quotes in minutes.
Get quotes from our qualified and licensed tradies Australia-wide.
Overview
What does an excavation and earthmoving company do?
What equipment is typically used for excavation and earthmoving?
Is earthwork the same as excavation?
What are the most common residential excavation jobs?
How much does excavation cost?
How to choose the right excavation and earthmoving company
Does my tradesperson need to be licensed?
Questions to ask your tradesperson

What does an excavation and earthmoving company do?
An excavation company is a business that specialises in excavation and earthmoving services.
This can include a wide range of jobs, such as:
Digging trenches and foundations for construction projects
Clearing land for development
Grading and levelling land
Preparing sites for building and construction
Underground utility detection and mapping
Demolition of buildings and structures
Rock excavation and blasting
Environmental excavation for contaminated soil remediation
Pond and lake excavation and grading
Emergency excavation services
The company may work on projects of different sizes and types, from residential to commercial, industrial and even public works projects.

What equipment is typically used for excavation and earthmoving?
An excavation company will typically use heavy equipment like excavators, bulldozers, backhoes and other earthmoving machinery to perform these services on an excavation site. They may also offer excavation equipment rental and leasing services.
Is earthwork the same as excavation?
Earthwork and excavation are related but different. Earthwork is all about moving and shaping soil and other materials during construction projects. It includes activities such as grading, levelling, and compacting the soil, as well as building embankments, cuts, and retaining walls.
Excavation is a specific type of earthwork that involves removing soil and other materials with excavation machinery. This can include digging trenches for utilities, creating foundations for buildings, and clearing land for development.
Excavation is an important step in many construction projects, whether it's a residential or commercial project. In short, earthwork is a broader term that encompasses excavation and other activities.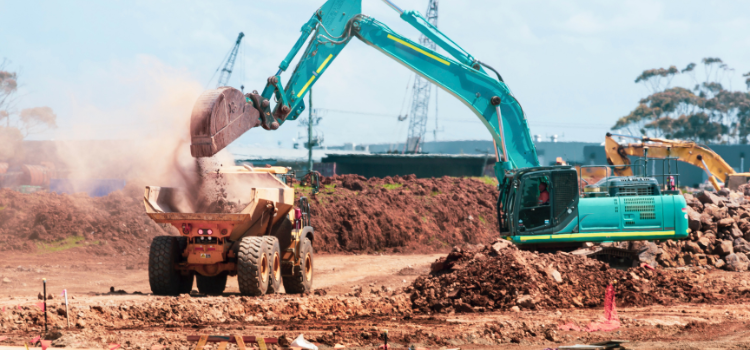 What are the most common residential excavation jobs?
Excavation services for residential construction most often include:
Digging trenches for plumbing and electrical: Excavation companies will dig trenches for the installation of underground utilities such as water, sewer, gas, and electrical lines.
Building foundations: Excavation is a crucial step in building a new home or addition, as it involves digging out the foundation trenches and preparing the ground for the foundation to be poured.
Site preparation: Before a home can be built, the excavation business will clear the land, grade and level the site, and prepare it for construction.
Pool installation: Excavation is required to dig the hole for a new in-ground pool.
Driveway and walkway installation: Excavation companies will often install driveways and walkways by digging out the soil and preparing a stable base for paving materials.
Basement excavation: Excavation companies can dig out the soil to create a full or partial basement, depending on what the homeowner prefers.
Retaining walls: Excavation companies will dig trenches for the construction of retaining walls to help prevent erosion and retain soil.
Landscaping: They can help with landscaping projects by digging out soil for gardens, flower beds, and other landscaping features.
Drainage solutions: Excavation companies can help solve drainage issues by digging trenches and installing drainage systems.
Site cleanup: After a construction project is complete, an excavation company will clean up the site, removing debris and restoring the area to its original condition.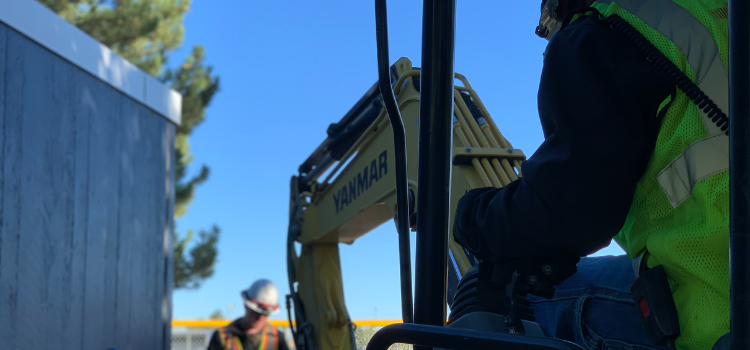 How much does excavation cost?
How much does excavation cost?
As an estimate, excavation and earthmoving services cost approximately $90–$140 per hour. An excavation price can differ depending on factors like the size of the area to be excavated and the difficulty of access, as well as the equipment required.
To provide you with an accurate quote for a land excavation cost, it's recommended your excavation professional visits the site to get an understanding of the scope of the work to be completed.
How to Choose the Right Excavation and Earthmoving Company
When you're looking for the best local excavation contractors, it is important to do the appropriate research to learn about their experience and qualifications.
Here are a few tips for finding the right company to complete your project:
1. Get Multiple Quotes
Enter the information outlining your excavation or earthmoving project on Service.com.au, and we'll provide you with a list of local businesses that can help do the job.
2. Narrow Down Your Search
Service.com.au uses a three-tier badge system to assist you in making the right choice.
We recommend selecting a tradie with the highest level (badge 3 – 'recommended') from our three-step verification process.
Badge levels are:
Verified
Trusted
Recommended
3. Do Further Research
Once you've found a couple of options, check out the business' online presence to get an idea of its reputation and services. Visit their website and social media pages to see customer reviews and photos of their work.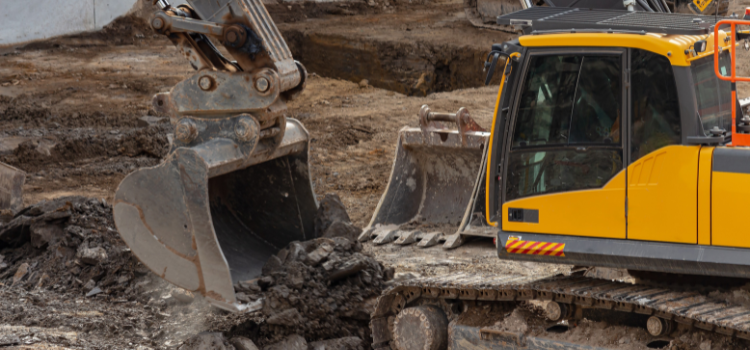 Does the company need an excavation licence?
Excavation and earthmoving work is quite dangerous and those working in the industry must be qualified for the tasks being completed. To work as an excavator operator on most sites in Australia, a person doesn't need a licence, but they should have an excavator operator ticket to show they're competent and responsible enough to use this equipment.
They may also need related construction licences, such as a white card, high risk work licence, or a demolition work licence, depending on the project.
In Australia, different states and territories have different requirements for licensing tradespeople. It is recommended to check with the relevant authorities in your state or territory to determine if a licence is required.
Questions to Ask Your Excavation Company
Here are some questions you may want to ask when hiring an excavation and earthmoving company:
Can you provide references or a portfolio of previous work?
Are you licensed or insured?
How long have you been in business?
Do you have experience with specific types of work?
How do you communicate with clients during the building process?
Are you flexible with your schedule, and can you work on weekends if necessary?
These questions should help you get a better understanding of the business' experience, qualifications, and approach to their work. You can also ask more specific questions depending on your project, and make sure to get a detailed, written estimate of the work to be done and the cost involved.
Get free quotes in minutes.
Get quotes from our qualified and licensed tradies Australia-wide.
Please note that all prices mentioned are to be used as an approximate guide only and are accurate at the time of writing. These prices may differ by location and at the discretion of each business.