Get
free quotes

from the best fencing contractors near me
Where do you need fencing contractors?
Fencing Contractors
A fence is a stand-alone structure designed to partition an area and limit entry. It can keep people out, or keep animals and pets in. A solid fence provides peace of mind and protection.
Installation of the fence is best done by a professional fencing contractor. There are many fencing material options, including mesh wire, concrete, stone, and timber. Timber fences offer superb windbreaks and you can create a variety of different styles, from simple slatted fencing to sturdy double gates to elegant lattice designs. Brick offers a strong substitute. In a commercial situation, wire mesh is often used. A fencing contractor may assemble locks, arrange posts, add rails or tension wire to form fencing frames, install and fix barriers, maintain walls, trellises, and other types of fences, walls, and locks.
Fencing contractors must ensure the area you'd like your fence to be secure and there are no electrical or gas lines that would be disturbed when the fence is built.
Get quotes from our qualified and licensed tradies Australia-wide.
Overview
Choosing the right fence
Types of fencing
Factors affecting fencing costs
Fencing FAQs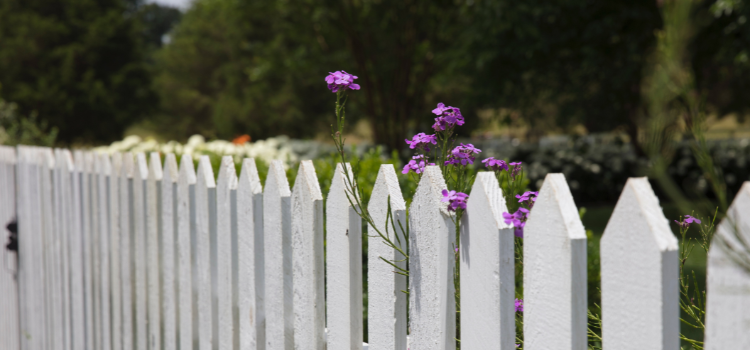 Choosing the Right Fence
Installing a fence around your yard or property is an expensive investment. It can immediately increase both your privacy and security. If you are unfamiliar with fence installation, you might be overwhelmed by all of the options available. It is important to consider all of your options when choosing the right materials for your new fence.
Before you make any decisions, consider the primary uses of your yard and the fence. Consider such things as your need for security, especially if you have pets or young children. Do you need privacy from close neighbours or nearby busy streets? How will the fence look in comparison to your neighbours homes and fences? Be sure that you do not decrease the value of your home by installing a fence that is out of line with the neighbourhood.
Factors to Consider When Choosing Your Fence Type
Ensure that the fencing is visually pleasing and suits your home style. Contemporary houses, for example, look fantastic with sleek steel or aluminium fences. The wooden picket fence is a natural complement to more conventional homes and cottage-style gardens.
Evaluate if your views are obscured by the fence, what contact you like with your neighbours, what are the privacy concerns (for example, whether the neighbour's kitchen looks into your bathroom), and what sort of pets you have.
If noise is a problem at home, then you'll want a surface which can shut it out. For this reason heavier materials are better, so think along the lines of brick, cement or even wood closely attached. Make sure the fencing is taller and has no holes in it, to keep pets in.
All fences that are higher than two metres high would usually need a city council approval. Fences next to road crossings would require clearance as well. When in question, always first consult with the council to avoid any future problems down the line.
Types of Fencing
One of the most popular and affordable types of fences available today is a chain-link fence. Chain-link fences do not provide much in the way of privacy, but they can enclose your yard and provide a secure space for pets and children. Wooden fences are tall — most average around 6 feet — and provide a flat panel for both privacy and security. They can be stained in any colour that you wish. Vinyl fencing is another good option for privacy fences.
In more detail, the most common types of fencing include:
Colorbond Fencing
Colorbond fencing is a type of steel fence proving to be one of the most popular choices for homes for a number of compelling reasons. Not only is Colorbond long-lasting and flexible, it's also offered in a large variety of colours and designs. It's perfect for withstanding the harsh Australian climate.
Brick/Cement Fencing
A very common alternative for new houses, and while it is marginally more costly than timber, if properly constructed, it can last much longer. It is important to build the brick and cement fencing on secure footings. Such types of fencing may either be solid concrete or stone, or columns mixed with other material like timber or steel. Since these fences can be painted or coloured, the colour choices are practically unlimited, and there is even a broad range for brick colours.

Timber Fencing
A very traditional material for fencing because of its simplicity and durability. For fence posts use softwoods, because they are more resistant to rot. Furthermore, wood should be protected against rust, rodents, termites and the elements so that it can last longer. Timber fencing may be coloured, sprayed, aged or left natural based on the preferred appearance you desire.
Steel Fencing
Aluminium or steel fencing is lightweight and sturdy. Popular aluminium/steel fencing types include steel pickets, Colorbond, tubular steel fences, wide panel fences, or louvres. Steel/aluminium fencing is available in a wide range of colours, as it is typically powder-coated. Ensure that the finish is not scratched or damaged to prevent rust setting in.
Vinyl Fencing
It is very low maintenance and will never need to be finished or painted again after it has been mounted. The vinyl fencing looks, from a distance, like a regular wooden fence. Such fencing has been built as an alternative to the wooden fence and no splintering exists, making them a better choice for families with children. However, vinyl fences cost more than wooden fences, but the expense is compensated from not needing upkeep.

Factors Affecting Fencing Costs
As an approximation, fencing can cost $50–$2,000 per metre depending on the materials you choose.
When contractors provide quotes for fencing on a job they take into account a variety of considerations, specifically:
Materials used for fencing
The fencing height
Form of soil and the contours of land
The quantity or length of materials needed
When you intend to paint or stain timber fencing
Which kind of foundations are required for the support
Removal of old fencing
Ideally fencing contractors will visit your property to specify the price of your quote. And when you get quotes from contractors for fencing, they will detail the labour and materials. To be on the safe side, ask for a statement that has been itemised
Get free quotes in minutes.
Get quotes from our qualified and licensed tradies Australia wide.

Fencing FAQs
1. Can you install a fence by yourself?
It is possible to handle the job on your own, but you should make sure that the fence is properly erected, physically sound and safe. Also, there will be a lot of work involved in taking the proper measurements and preparing the fence, so keep this in mind when deciding if you should tackle the project as a DIY.
If you'd rather leave the task to a professional, you should take into consideration quotes from various different fencing businesses and then choose the best one based on their experience, warranty, past projects and customer reviews.
2. What factors determine the cost of fencing?
Fencing specialists consider several factors when giving a quote for your fencing installation. These include:
Material used
Height of fence
Soil type
Size of the job
Terrain (flat or sloped)
Previous fence removal
If you need gates
If your fence needs painting or staining
If you need a concrete foundation poured
3. Is it cheaper to repair a fence or install a new one?
Generally, it will be cheaper to fix an existing fence than to install a brand new one. This is because less materials or panels of fencing are required to repair a current fence than to erect a whole new fence. As a rough guide, installing a new fence can cost $1,600–$4,000, while repairing an old fence can cost $750–$1,400. Get quotes from our trusted local fencing contractors at Service.com.au.
Get free quotes in minutes.
Get quotes from our qualified and licensed tradies Australia wide.