Get
free quotes

from the best handyman near me
Where do you need handyman?
Handyman
Home maintenance is vital, not only to keep your home in top condition but also to pick up problems early before they become larger and, therefore, more difficult and expensive to correct. Some tasks you will be able to do yourself, but a home handyman is a great alternative if you are unable to or simply don't have the time to carry out home maintenance yourself.
Get free quotes in minutes.
Get quotes from our qualified and licensed tradies Australia-wide.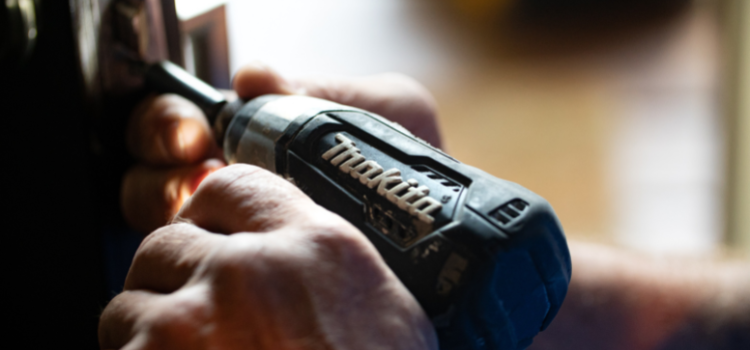 Popular Handyman Tasks
A handyman is capable of completing a wide variety of jobs, with some of the most common including:
Putting up shelves
Replacing broken tiles
Fixing leaky toilets
Assembling flat-pack furniture
Installing kitchen appliances
Touching-up paintwork
Cleaning air conditioning units
Repairing gates and fences
Learn more: What Does a Handyman Do?
Painting
For large paint projects, a professional painter is always recommended, however, a handyman can take on any small-scale paint work you require help with.
Plastering
If you have any walls with minor damage, handyman plasterers can help you with repairs.
Carpentry
Hire a helpful handyman to undertake any carpentry tasks that you've been avoiding.
Pressure Cleaning
Hire a handyman to remove dirt, mould and stains from your property affordably.
Door Fitting
If you have a door that's loose on its hinges, our handymen are well-equipped to fit your doors back in place.
Fitting Door Locks
To enhance your home's security, hire one of our professional handymen to fit your door lock.
Smoke Detector Installation
Smoke detectors are an essential safety feature in every home, but they can be difficult to install! Call on a handyman to safely and efficiently install your smoke detector.
Tiling Repairs and Maintenance
Got any cracked, outdated or forgotten tiling that needs repairing or simply maintained? Let a handyman do it for you!
Decking Repairs and Maintenance
Get a handyman to repair and maintain your deck ready for those summer BBQs.
Installation of Sheds and Cubby Houses
If you don't have the time, skills, or tools to upgrade your backyard, get a handyman to build a shed or your kids' cubby house for you!
Installing Sprinkler and Irrigation Systems
A handyman can install your sprinkler and irrigation system in no time at all, making your garden the envy of all the neighbours.
Cleaning
Task your handyman with any cleaning jobs you require help with around the house.
Driveway Resealing
Resealing your driveway is a task best left to experienced hands, so hire a handyman to get the job done to a professional standard.
Gardening
While some large gardening projects are best left to professional gardeners, small jobs can be delegated to our handymen!
Lawn Mowing
Just need a hand mowing an overgrown lawn? Our handymen are fully equipped to get your grass back to top condition.
Gutter Cleaning
One of the most dangerous activities at home is climbing up the ladder to unclog the gutters. Take away the risk and need to dirty your hands by having an experienced handyman do it for you.
Learn more: Monthly Maintenance Checklist for Your House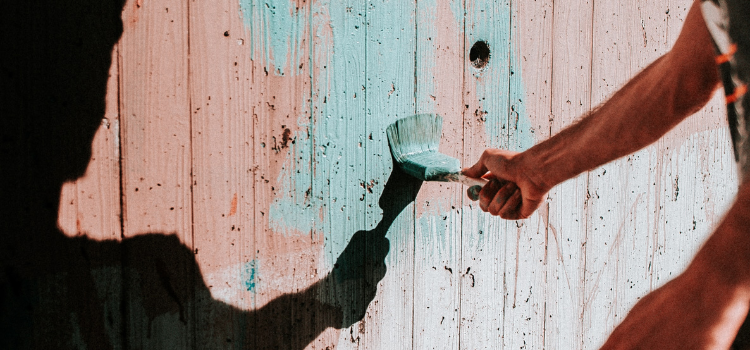 Every handyman will bring a different set of skills to the odd-job table depending on their previous experience, skills and area of interest. With the range of tasks being so broad, it's essential that you choose the right handyman for your needs.
Odd-Job Handyman
A property maintenance or odd-job handyman will help with those weekend-consuming jobs around the house. The broad spectrum of tasks could include anything from weeding a patio area to touching up a paint job to repairing windows and doors.
An odd-job handyman doesn't require professional training to carry out the duties required, although specific experience is always a must.
Contractor Handyman
A handyman may be contracted to a specific business such as a hotel complex, body corporate or office block. A contractor handyman is responsible for all day-to-day maintenance tasks that keep a company running efficiently and patrons safe.
A contractor handyman may spend their days repairing gates and fencing, pressure washing exterior walls, or replacing broken furniture.
A contractor handyman will have a higher level of skill than an odd-job handyman and will always need to consider workplace health and safety requirements.
Trades Handyman
A trades handyman may be a certified plumber, electrician, carpenter or builder who focuses their handyman services in a specific field. A trades handyman must hold the appropriate licence so they can legally carry out minor repairs or installations in their particular field.
Learn more: Hiring the Right Home Maintenance Professional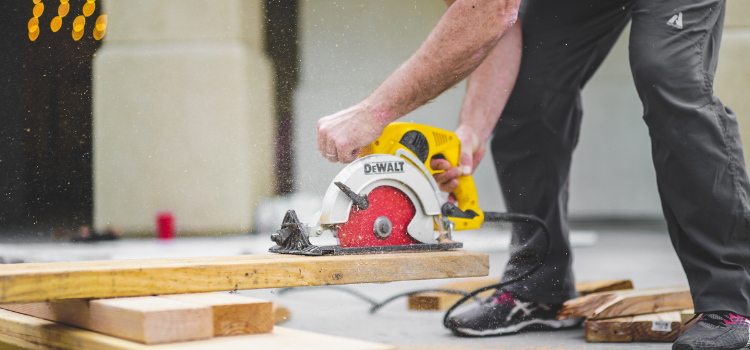 If a handyman specialises in carpentry jobs, they may be able to help with the following:
Door repairs
Hanging doors
Kitchen/laundry repairs
Cupboard door repairs
Window repairs
Flyscreens for windows and doors
Plaster patching walls and ceilings
Internal and external painting
Door damage repairs
Concrete render cracks
Break and enter repairs
Board-ups
Roof painting
Decking
Wood staining and varnishing
Installation of door handles and locks
Extensions and renovations
Fencing
Door jam installation
Decking and pergolas
Architrave installation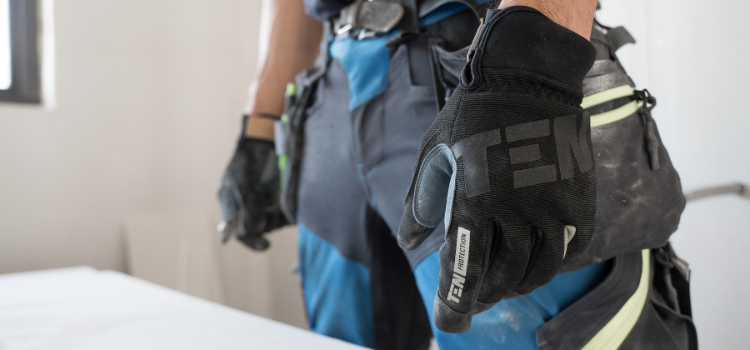 Handymen with experience in plumbing can often help with the following jobs:
Blocked drains and sinks
Sink repairs and installation
Toilet repairs and installation
Waterproofing
Tiling and grouting
Vanity installation
Shower screens
Bathtub installation
Gutter cleaning and guards
Repair and replacement of gutters,
Re-tiling, including repairs
Downpipe repairs and replacement
Fitting new tapware
Leaking taps
Tap mixer installations
Install hot water systems
Leaking drain repairs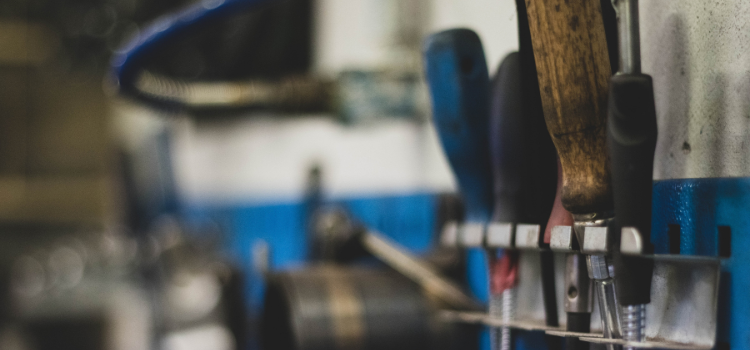 Handymen with electrical qualifications and licensing can help with the following jobs:
Ceiling fan installations
Extractor fan installation and repair
Indoor and outdoor lighting
Downlight installation
Downlight replacement
Outdoor and garden lighting
Additional power points
Bulb replacement
Smoke alarm checks
Smoke alarm installation and maintenance
Safety switches
Dryer installation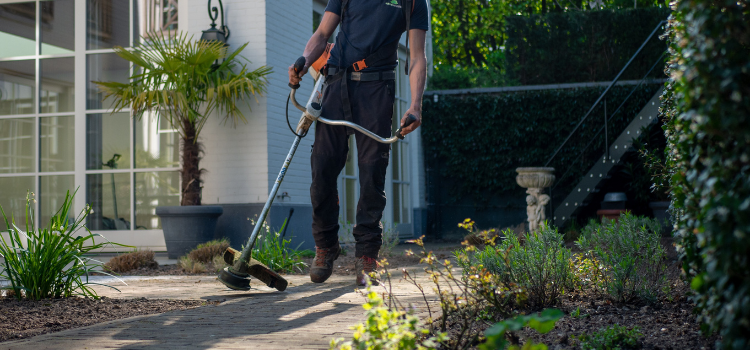 When it comes to any outdoor work from gardening to cleanups, a handyman can often assist you with:
Gardening or landscaping
Lawn mowing and mulching
Paving and outdoor tiling
Pressure cleaning
Retaining walls
Concrete driveways
Pruning and weeding
Cleaning up
Removal and tipping
Storm damage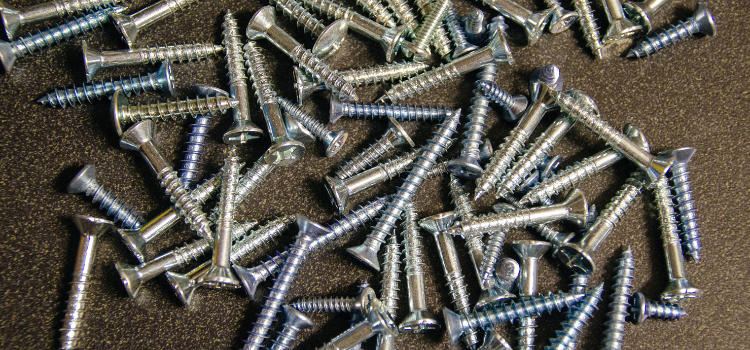 How to choose the right handyman?
Choosing the right handyman isn't a decision to be taken lightly. If a handyman is in your home or office, they must have the skills, tools and experience to get the job done safely, quickly and without putting your property at risk.
Follow these steps to choose the right handyman:
1. Be clear about the handyman services required
The range of services available from a handyman is vast so define your specific needs from the outset. If you have a few jobs such as tuning a TV aerial, fixing a window latch or cleaning the aircon unit, send photos of the work so the handyman can accurately decide which tools and materials they'll need.
2. Choose the kind of handyman you want
Decide if you're looking for a skilled handyman or an odd-job man to make sure you're hiring someone with the relevant skills and choosing the most appropriate handyman.
3. Use the Service.com.au online directory
Service.com.au is committed to helping you find the right handyman for your needs. Enter your details into the online search engine to receive details of all handymen in your area who meet your budget and specific needs.
You can then click directly to their website from their listing, read reviews and even see a portfolio of past projects.
4. Refer to the badge system
A good handyman may be subjective, so someone who does a great job for one person may not be the person for you. It's therefore wise to refer to the Service.com.au three-tier badge system. Handymen receive a badge status ranging from one (verified), two (trusted) and three (recommended). The badge system means that regardless of your needs, you'll find a reliable handyman you can trust.

How much does it cost to hire a local handyman?
Local handyman charges can vary greatly depending on the nature of requirements and the experience of the handyman. Some handymen may charge per hour, and others may charge per job.
Learn more: How Much Does it Cost to Hire a Handyman?
How much is a local Handyman per hour?
To hire a handyman by the hour, you can expect to pay between $40 to $100 depending on experience and the area of speciality. Paying a handyman an hourly rate is a cost-effective way to get all those little maintenance jobs, such as changing spotlights and repairing cupboard doors, ticked off the to-do list in one go.
For an hourly rate, ask how much they can squeeze into an hour and give them all the small tasks, which may only take a minute or two to maximise the time you have. For more complex handyman tasks, such as assembling furniture or unblocking drains, a handyman may charge $70 an hour or more. A specialist handyman who carries out plasterer, electrician or plumbing handyman duties, may charge $100 an hour or more.
How much does a local handyman near me charge per job?
For bigger handyman jobs, it may be more cost-effective to ask for a price per task. For example, assembling a flat-pack wardrobe may take five hours which would be more than the cost of delivering a readymade item, so a flat fee may be more appropriate. To make hiring a handyman as cost-efficient as possible, give as much information as you can when you ask for a quote.
Get free quotes in minutes.
Get quotes from our qualified and licensed tradies Australia-wide.
How much is a handyman call-out fee?
Most local handymen will charge a call-out fee. This charge typically equates to 1.5 times the hourly rate and includes travel time, materials and half an hour's labour for a small job.

When should I hire a handyman?
A handyman's tasks can range from minor lightbulb changes to more significant furniture builds and minor renovations. Cater your handyman's responsibilities to your personal needs and stop putting off your home maintenance jobs.
It's time to hire a local handyman:
1. Before a problem becomes too big
Hire a handyman to fix a small problem before it becomes a big one, saving you time and money in the long run.
For example:
Hire a handyman to fix a hinge rather than hire a carpenter to replace a broken door.
Hire a handyman to put up shelves rather than hiring a plasterer or painter to repair a damaged wall.
Hire a local handyman to clear blocked pipes rather than make an insurance claim to repair flood damage.
2. When preparing a property for sale or rent
Preparing your property for sale or rent can be stressful and expensive. Hire a local handyman to get your house professionally ready for viewing at a reasonable cost. A handyman can take on any jobs that impact the appearance and functionality of a property.
3. If you manage an office or business
In your place of business, repairs should be handled efficiently with minimal disturbance to your employees. A handyman will carry out repair tasks to keep workers and patrons safe, make the office a pleasant environment, and remove hazards to all who visit the property.
4. To repair damage caused by short-term renters
Short-term private holiday rentals often have a very short turnaround time between check-out and check-in, sometimes only a matter of hours. If a guest checks out and leaves a property with damage, such as broken fixtures or fittings, a handyman can carry out repairs to make sure the rental meets advertising standards before the next guest checks in.
5. In extreme weather events
If a fan or cooling system breaks during extreme heat, a handyman may be able to carry out minor repairs to regulate the temperature in a home or workplace.

Does my local handyman need to be licensed?
A local handyman is an ideal profession for someone with a wide range of DIY knowledge and an impressive collection of tools. There are no licensing requirements throughout Australia for basic handyman jobs.
Anyone can become a handyman and sell handyman services unlicensed as long as they have the following:
ABN number
Insurance – personal injury and property damage at a minimum
Business registration
When you engage with a local handyman, it's essential that you check whether the tasks are classed as a skilled trade. If a handyman is carrying out minor electrical, plumbing or building tasks (for example, rewiring electric circuits or re-plastering walls), you must check their licences are valid and meet the requirements from state to state.
It's always best to check paperwork before letting anyone into your home or business, as if they're uninsured and they cause damage, any claim may be rejected by your insurance provider.
What to ask your local handyman before starting work?
1. Do you have appropriate paperwork?
Because of the nature of handyman tasks, it's easy for anyone with a toolkit to sell handyman services. It's therefore vital that you choose someone credible with a strong portfolio. Depending on the nature of the tasks, your handyman may not need to be licensed, but always check their business name is registered, and that they hold a current ABN certificate and insurance. If any damage is caused to your home by an uninsured person, your insurance may not be valid, so it's your responsibility to check.
2. What's your previous local handyman experience?
Again, handyman skills are those that can be developed through work experience and life skills, so it's important that the person you choose has knowledge of your chosen task. A credible handyman will be able to give you details of how they've become so handy with a screwdriver.
3. How much do you charge?
Get a quote in advance to avoid getting hit with unexpected costs once the handyman arrives. Some handymen charge per hour, and some charge per job, so always clarify in advance.
4. Do you guarantee your handyman work?
While handyman jobs may be relatively minor, it's important you understand whether they guarantee their work and what the process is if you're not satisfied. Handyman jobs are often standard and relatively low risk but outline obligations from both sides from the outset.
5. Do you provide materials?
A handyman may give you a low quote that doesn't include all the materials required, or their quote may be higher, but they provide everything needed to get the job done. Check beforehand the tools and materials the handyman carries with them and if you're expected to make any purchases beforehand.
A handyman's skill level can range from a jack-of-all-trades odd-job person to an experienced and skilled tradesperson such as an electrician or plumber. To make sure you get the best handyman suited to your needs, thoroughly investigate all your options with Service.com.au.
6. Are you Strata-certified for maintenance and repairs?
A select portion of the handymen will be certified for work on Strata buildings, however, it is highly recommended to confirm the legitimacy of the Strata qualification prior to work and if they hold a current ABMA membership.
Find a Handyman Near Me
Get free quotes in minutes.
Get quotes from our qualified and licensed tradies Australia-wide.
Further Reading