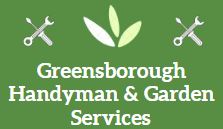 Greensborough Handyman Services and Garden Maintenance
Overview
Verified

Greensborough, VIC 3095
Social Media
Reviews
Greensborough Handyman Services and Garden Maintenance's reply
Cheers Tracy Any time
Good job under wet weather Gary...thank you
Greensborough Handyman Services and Garden Maintenance's reply
Any time jenny
I wanted to remove rocks in my yard and put down a lawn, plant a hedge around the perimeter and install a gate in on my walkway. Gary was quick to come and inspect the job for a quote. After accepting his quote, he did the job quick and efficient to a high standard. Would highly recommend him for future work. Morten
Greensborough Handyman Services and Garden Maintenance's reply
It was a pleasure doing it for you Morten any time
Couldn't speak highly enough of him. Personable. Informative. Realistic. Quoted and gave me a different direction to save money. the best handyman I've ever come across.
Greensborough Handyman Services and Garden Maintenance's reply
It was a pleasure mal Any time thank you very much
Gary was quick off the mark. A seasoned traveller who needed little explanation for the job. If you want someone that you can just point at the task, then Gary just does the rest! Check him out "first", you will not need to go any further. Cheers. Ron and Di.
Greensborough Handyman Services and Garden Maintenance's reply
Thanks very much guy's any time
The job was completed by Gary Taylor expeditiously and I am completely happy with it. He was prompt, very friendly and theres not one thing he couldve done better.
He did the job in a professional and excellent way.
Gary is such a lovely person, he did a great job,good communication and good price, within 2 hours he was there, he made me custom hand rails, sanded and refurbished 2 stairs and repaired windows for me, he is a great guy, i have recommended to my friends and family.
Greensborough Handyman Services and Garden Maintenance's reply
Loved helping you out It's my pleasure
job will be quoted o monday
About Us
Fair & Honest Handyman
---
Greensborough Handyman Services is a regional success story in Greenborough. The company represents a team of professionals who are highly skilled and qualified in all aspects of handyman services.
With a strong customer focus and 18 years experience in the trade, Gary understands the importance of paying attention to detail and delivering a service that is second to none.
No matter the size of the job, Greensborough Handyman Services can take care of your every need and will complete your project within the agreed time frame, to the highest possible standards and at the most competitive rates around.
Handyman Services include:
✦ Handyman ✦ Carpentry ✦ Home Maintenance ✦ Bathroom renovations ✦ Kitchen renovations ✦ Painter ✦ Plastering ✦ Tiling ✦ Plumber ✦ Doors & gates ✦ Gutter Guards ✦ Curtains & blinds ✦ Clotheslines ✦ Cabinet making ✦ Built in wardrobes ✦ Furniture assembly ✦ Balustrading
Landscaping Services include:
✦ Garden maintenance ✦ Turfing ✦ Clotheslines ✦ Mulching ✦ Land clearing ✦ Tree clearing ✦ Decking ✦ Property maintenance ✦ Landscaping ✦ Lawn Mowing ✦ Gardening ✦ Exterior House Washing ✦ Outdoor Kitchens ✦ Outdoor Shelters
​​​​​
Our team will be delighted to hear from you! Please do not hesitate to get in touch.
Opening Hours
| | |
| --- | --- |
| Monday | 7:00am - 7.00 pm |
| Tuesday | 7:00am - 7.00pm |
| Wednesday | 7:00am - 7.00pm |
| Thursday | 7:00am - 7.00pm |
| Friday | 7:00am - 7.00pm |
| Saturday | 7:00am - 5:00pm |
| Sunday | 7:00am - 5:00pm |
Call today with any enquiries!
Locations
Greensborough, Ivanhoe, South Morang, Preston, Mill Park, Eltham, Wollert, Templestowe, Mernda, Kangaroo Grounds, Research, Viewbank, Lalor, Plenty, Heidelberg, Kew, Donvale, Park Orchards, Yalambi, Fawkner, Resvoir,
FAQs
What information do I need to provide you with for a competitive quote?

Photos are always helpful. As much detail of the job is great.
Why should I hire you over another business?

I am very experienced. I am reliable, honest, and competitive with my quotes. I give discounts to pensioners.
Do you offer a guarantee on the work that you carry out?

Yes depends on the job.