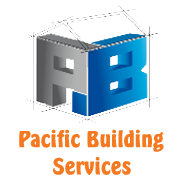 Pacific Building Services.
Overview
Verified

Sydney, NSW 2000
Social Media
Reviews
Be the first to leave a review for Pacific Building Services.
About Us
With over 15 years experience in business, Pacific Building Services is a regional success story in Sydney. The company represents a team of professionals who are highly skilled and qualified in all aspects of office refurbishments. With countless successful projects since it was founded, the team always finish their projects within the agreed time frame.
No matter the size of the job, Pacific Building Services team will take care of your every need and will ensure that your project is completed to the highest of standards at a competitive price.
A wealth of experience along with a long list of satisfied clients means you can rest assured you are dealing with a quality and reliable business. Call today for a no obligation FREE quote!
Our services include:
Office Fit Outs
Office Refurbishments
Opening Hours
| | |
| --- | --- |
| Monday | 7:00am - 4:00pm |
| Tuesday | 7:00am - 4:00pm |
| Wednesday | 7:00am - 4:00pm |
| Thursday | 7:00am - 4:00pm |
| Friday | 7:00am - 4:00pm |
| Saturday | 7:00am - 4:00pm |
Call today for a free quote!
Locations
Sydney and all of the surrounding suburbs.
FAQs
What information do I need to provide you with for a competitive quote?

1. Organise a Site inspection to go through the job in details & constraints if any 2. Provide any plans if you have 3. Provide specification for the work if you could, otherwise we provide one to your needs 4. As much information you be able to provide for the job details 5. Your wish list 6. Your budget, if you like to provide? 7. Start & finish time for your project
Why should I hire you over another business?

We provide you the followings: 1. We are over 30 years in business, and our staff are all trained and expert at their field. 2. We are negotiable, easy to deal with, 3. We work on your project with you as one team, not against you, in another words; you and us in one team and the work in another team. 4. We listen to you, 5. Our staff are all professionals 6. We are friendly & pleasant to work with 7, We are prompt, organise & clean 8. We keep clean during and after work completion on daily basis 9. We make sure you are 100% satisfied with our work 10. We provide you with our Company portfolio 11. We provide you with our Company Insurances Certificate of Currencies 12.We provide you with our Company Safety policy 13. We provide you with Work method Statement for your specific works 14. We work to assure your satisfaction in order you be able to recommend us to any future potential customer,
Do you offer a guarantee on the work that you carry out?

Sure, we do guarantee all our works.