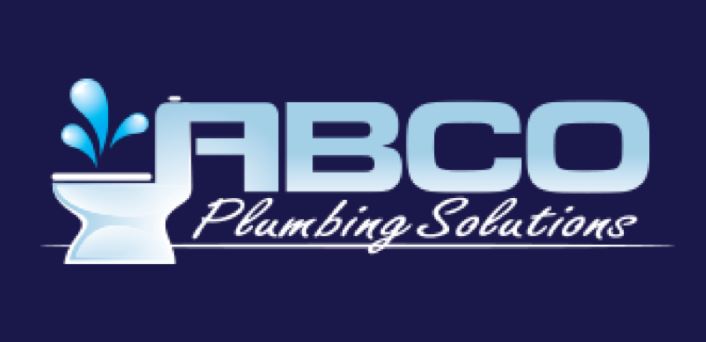 Abco Plumbing Solutions Pty Ltd
Reviews
Abco Plumbing Solutions Pty Ltd's reply
Hi Liz it was a pleasure doing business with you guys your business means a lot to us
Very prompt and professional service. I didn't expect that i can find a plumber on the same day especially on weekend, but Alex's team did, and the price is quite fair. The owner Alex even contacted me personally to follow up my job on Saturday. The best customer service I've ever received. Highly recommended.
Abco Plumbing Solutions Pty Ltd's reply
Hi Sophie thanks for your business your business means a lot to us
Great reliable service and very reasonable rates. Was very meticulous in job and patient in explaining everything he was doing. Very helpful in answering all questions i had.
Abco Plumbing Solutions Pty Ltd's reply
Thanks for you business your business means a lot to us
Alex and his team did excellent work fixing up my taps. Work was done professionally and very quickly. Alex constantly stayed in contact with me, keeping the experience smooth. I would go back to them for future plumbing works.
Abco Plumbing Solutions Pty Ltd's reply
Hi we much appreciate your business your feedback back means a lot to us
The plumbers from abco plumbing solutions we're upfront about my job thay had supplied and fitted two new toilet suites and unblocked my sewer system at a reasonable price. Will definitely use team and highly recommend these plumbers to my friends
Abco Plumbing Solutions Pty Ltd's reply
Thanks for your business your address business means a lot to us
We had a blocked floor drain and got sewer overflowing in our laundry room through the night. Next morning I called Alex and he picked up within the first 2 rings and immediately arranged to come to our house within the hour. Arrived even earlier at half an hour mark and immediately worked to rectify the problem with the blocked drain first using jet blasters. It wasn't just a job done for Alex, he immediately questioned the cause and why this issue keeps occurring to us (happened a couple times previously) and immediately offered to do a camera inspection. We found out the problem was a couple of things combined, tree roots in the pipes (blasted away), but also the location of our house, being the forefront within our set of units, hence copping the brunt of anything that could go wrong with the main sewer line. Alex offered a permanent solution to fixing the problem, installing a reflux valve after scanning our pipes through the inspection opening and analysing the unit's sewer pipeline grid to do a precise dig and installation. The job was done within the span of 2 days and Alex and his team of plumbers were professional, clean, polite, educative, and very patient in walking us through the entire process of what is about to be done and why they are doing it. The cost was reasonable and well priced considering the scope of work done. I could not be happier with their work. Will 100% recommend Alex and team to friends and family in need of quality plumbing work.
Alex was very personable and professional. He explained each step of the process, and was very prompt when returning calls. I highly recommend Abco Plumbing for all your plumbing needs.
Alex was very professional and friendly. Fantastic customer service. He cleared our blocked drain within minutes and charged a reasonable price. Transparent and honest with pricing. Very happy with his service, would definitely recommend.
Our sewer backed up on the Monday of the long weekend (of course!) and we had to put the call out for a plumber. Alex from ABCO Plumbing Solutions phoned promptly, offered a fair priced solution for visiting us as his last job that day/evening, which we greatly appreciated. Alex was prompt, professional and communicated clearly what the issue was and how he was going to fix it. We cannot recommend this company highly enough and will definitely call again, when we next need a plumber.
Highly recommended Alex and Abco Plumbing! Alex is a person you can trust. He is reliable, honest and transparent in telling you the reason of the blockage and giving you the options to choose from. The price is affordable and the drain was cleared refreshingly after an amazing job. And he will also share some tips with you so you can maintain the drain better in the future. Alex is the best recommended plumber and should have his number in your contacts.
Alex provided fantastic service. He was in contact throughout the day before he arrived (the job was an urgent same day job). He identified the problem quickly, provided an affordable and quick solution and resolved the entire issue as smoothly as possible. He communicated well throughout the process and instilled great confidence and comfort that we were in the best hands. We are delighted with the timely resolution, the affordable price, the great customer service and would recommend him to anyone. We are already planning to book him for work needed at our new home in a couple of weeks!
About Us
Our tradesmen are the most well equipped of any team of plumbers in Sydney – we will always make sure they come to the job site prepared with the tools to do the job properly. You can rest assured that we'll turn up to the site with everything we need to perform your plumbing services. We have several vehicles on the road seven days a week, which are all fully equipped with all the latest tools and equipment ensuring we provide a professional and efficient service at all times.
ABCO Plumbing Solutions is located in the heart of St George and Sutherland Shire and are specialists in all areas of plumbing, draining and gas fitting. We are available 24 hours a day 365 days a year. We know when you have the stress of a plumbing emergency the last thing you want is a huge financial burden. We have $0 call out fees. We only charge a call out fee after business hours.
Check out our reviews on Google!
Opening Hours
| | |
| --- | --- |
| Monday | 24Hours - 7Days |
| Tuesday | 24Hours - 7Days |
| Wednesday | 24Hours - 7Days |
| Thursday | 24Hours - 7Days |
| Friday | 24Hours - 7Days |
| Saturday | 24Hours - 7Days |
| Sunday | 24Hours - 7Days |
Locations
Roselands and surrounding suburbs