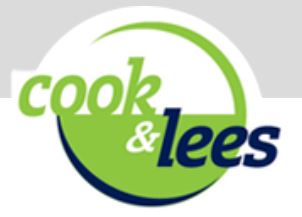 Cook & Lees Master Plumbing
Reviews
Cook & Lees Master Plumbing have done a number of jobs around our home since moving in a few months ago - replacing taps, installing flashing, installing guttering, leaking pipes and other jobs. They are friendly, prompt and spend the time to understand what you want so they get it right. After installing the guttering, they came back to the check th work during th rain to make sure it was all working correctly. Very happy with their service. Will continue using them.
Cook & Lees Master Plumbing's reply
Thank you Beck!
We have used Cook and Lees plumbing services to our home for the past 8 years and have been very pleased with their responsiveness, thoroughness, professionalism and competitive pricing. They have undertaken a fairly wide range of jobs including sewer repair, resolution of major water pipe leaks, guttering roofing and drainage work, and install and replacement for taps, showers , basins in our kitchen and bathrooms. Recently we experienced a complex water leak in our front garden and the plumbers were quick to attend and worked extremely hard to achieve a very successful outcome. From my experience I would highly recommend their services.
Cook & Lees Master Plumbing's reply
Thanks Bernard!
This is a very professional group of plumbers, they turn up quickly for emergencies and for more routine things they turn up when they promise and always call to check you are home. They explain what needs doing, check you are happy with it, organise it and then clean up afterwards.
About Us
Your local plumbing and gasfitting specialists
Established in 1920, Cook & Lees has been providing quality plumbing services throughout Kew and the surrounding areas for more than 90 years. A locally owned and operated family business, we've built up a respected reputation over almost a century and are a trusted name when it comes to all types of plumbing issues.
Working with customers in the domestic, commercial and light industrial sectors, we offer fast and friendly services for a competitive price, mainly servicing the eastern suburbs of Melbourne.
Our services include:
✦ General plumbing services and repairs
✦ Stormwater and sewer drain blockages, including water jetting and drain camera
✦ Hot water system services/repairs including burst pipes and water pipe renewals
✦ Roofing, guttering, and downpipes
✦ Bathroom/kitchen renovation services
✦ Servicing of toilets and taps
✦ Gas appliance installation and servicing
For more information about our professional plumber please do not hesitate to contact us!
Opening Hours
| | |
| --- | --- |
| Monday | 7:00am - 7:00pm |
| Tuesday | 7:00am - 7:00pm |
| Wednesday | 7:00am - 7:00pm |
| Thursday | 7:00am - 7:00pm |
| Friday | 7:00am - 7:00pm |
| Saturday | 9:00am - 12:00pm |
Call us today for a free quote!
Locations
FAQs
What information do I need to provide you with for a competitive quote?

Location of the job, description of the job, budget for the job if it is larger in scope, timeline for completion.
Why should I hire you over another business?

We are very experienced all but one of our staff have in excess of 30 years experience. We have been in business in the same family for just on 100 years and are trusted by our customers. We have a significant word of mouth following. We have been involved in teaching plumbing at Holmesglen TAFE (advanced roofing).
Do you offer a guarantee on the work that you carry out?

All licensed plumbers are required to guarantee their workmanship for 6 years. Parts and materials warrantees are separate from this and are provided by the individual manufacturers.