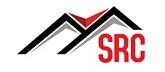 Sydney Roofing & Construction PTY LTD
Overview
Trusted

Blacktown, NSW 2148
Social Media
Reviews
BEWARE.. Result is disgusting. Unfortunately whilst the price was reasonable, the cost is unacceptable! 1. Aman's team left overspray down the freshly painted walls and eves and awnings. 2. A more importantly, the rust that was meant to be treated was not, and is bleeding through the paint. 3. Loose nails to be replaced with screws were just knocked in and already they have lifted. Despite numerous attempts to get these rectified, there has been NO ACTION, apart from hollow promises to get his boys to fix. There is now a few days to a week repainting to be done let alone the reports for rust! I cannot recommend using Aman. STAY CLEAR!
Great professional job and competitive prices. Highly recommended.
Sydney Roofing & Construction PTY LTD's reply
Thanks
Aman responded my queries and call promptly. The price is reasonable and quite effective compare to others 7 trades. Aman and team worked professionally and done a fantastic job. When some corner need more repairs they responded quickly and also when we founded the gutter need more touched up they genuinely fixed it straight away. Overall we quite impressed with the job.
Sydney Roofing & Construction PTY LTD's reply
All good
Sydney Roofing Guys were very professional in their work and did a great job at my property. I would definitely recommend them for all Roof related work...
Sydney Roofing & Construction PTY LTD's reply
Thanks for your time
Thank you for the great job of my roof restoration. They are competitively priced. I would recommend his services.
Sydney Roofing & Construction PTY LTD's reply
Thanks for time
Thanks for doing my roof restoration, I really appreciate this professional company and recommend to my friends and relatives, It was great dealing with Aman and got good work from his Team more than expectation
Sydney Roofing & Construction PTY LTD's reply
Thanks a lot for great rating
About Us
Quality workmanship that is guaranteed.
---
Sydney Roofing & Construction is a Sydney based roofing company focused on providing a premium service through the supply of the highest quality materials and exceptional roof installations. Our services range from large heritage roofing restoration projects to small residential roof repairs. We provide a range of roofing design, installation, repairs, restorations and maintenance services.
At Sydney Roofing we believe that our prompt and reliable roofing service as well as our standard of workmanship is what sets us apart from other roofing specialists and contractors.
Our team of highly trained experts offer all types of roof painting maintenance and are also experienced in roof replacements, roof repairs, roof restorations, roof cleaning and many more. Our skilled workers use high quality of products and advanced equipment to ensure your security.
In the case that your roof is in a damaged condition, shabby or dirty looking our team have all types of solutions. Our experts can paint on all types of roof such as metal, terracotta, steel, concrete and also work on all types of tiles. We clean all kinds of dirt found on roofs, repair all types of roofs (if is it possible) and replace / cover roof sheeting - our paint has water resistant materials and water absorbent materials to prevent accidents.
Sydney Roofing & Construction is an accomplished company with more than 20 years experience. Our workers give full satisfaction to our clients and bring a new and fresh look to your roof which can increase the value of your entire place. Our team guarantees that this type of roof painting service will change the look of your area and become more attractive to buyers.
We also recover infinity roofs - our experts use a high class of coating or paint materials which prevents water (from rain and sunlight) and extends your roofs life. We are located in Seven Hills, Sydney, Australia and service the region of New South Wales.
A wealth of experience along with a long list of satisfied clients means you can rest assured you are dealing with a quality and reliable business.
Call today for a no obligation FREE quote!
Services include:
- Colorbond Roofing
- New Roofing
- Roof Tiling
- Fascia and Gutters
- Roof Framing
Opening Hours
| | |
| --- | --- |
| Monday | 7:00am - 4:00pm |
| Tuesday | 7:00am - 4:00pm |
| Wednesday | 7:00am - 4:00pm |
| Thursday | 7:00am - 4:00pm |
| Friday | 7:00am - 4:00pm |
| Saturday | 9:00am - 3:00pm |
Call today for a FREE quote!
Locations
Blacktown and surrounding suburbs.
FAQs
What information do I need to provide you with for a competitive quote?

Depth inspection by going on roof
Why should I hire you over another business?

Our all work are with 7 years workmanship We are not cheap we charge reasonable and we add value to work
Do you offer a guarantee on the work that you carry out?

7 years workmanship for full own work