Why do you need an open kitchen
31st Mar '21 • By Shreya Kulkarni
Planning a renovation for your kitchen? We have a few ideas as to why an open kitchen would be a good idea
The kitchen is often referred to as the "heart" of the house. The layout, structure, and design of the kitchen have changed significantly over time to meet the evolving needs of homeowners. The kitchen has evolved from being a separate room used solely for practical and functional purposes to being the main part of the home. When it comes to selecting the best kitchen design, the choice between an open kitchen and a closed kitchen is often a difficult one. Although open kitchens blend seamlessly with the rest of the building, they are a room that cannot continue to appear cluttered. If you are planning a kitchen renovation, this is the way to go. Here are some reasons why you should choose an open kitchen design.
A great option for small homes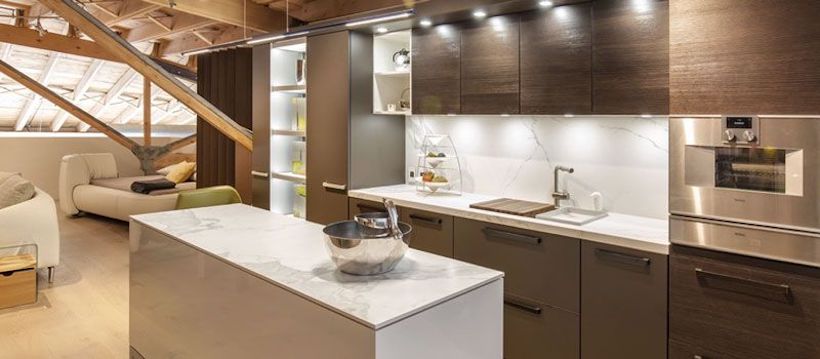 As the term suggests, an open kitchen is one that is sans walls and barriers. This means it's a space visible to all—the perfect platform to showcase your creativity and decor style.
An open kitchen is a great idea for homes that are small. Since it has no barriers or doors, it allows spaces to flow into each other, thereby making the home look more spacious than it is. An open kitchen also creates a sense of informality and a friendly ambience. Even when you have guests around, it creates a wonderful vibe where you can interact with them while working in the kitchen. Another advantage is of multiple cooks working in the same space. An open, spacious layout allows more members to work at the same time. An open kitchen also offers the opportunity to have an added island in the centre—since there is no fourth wall, it doesn't disrupt the walking area.
Best use of the space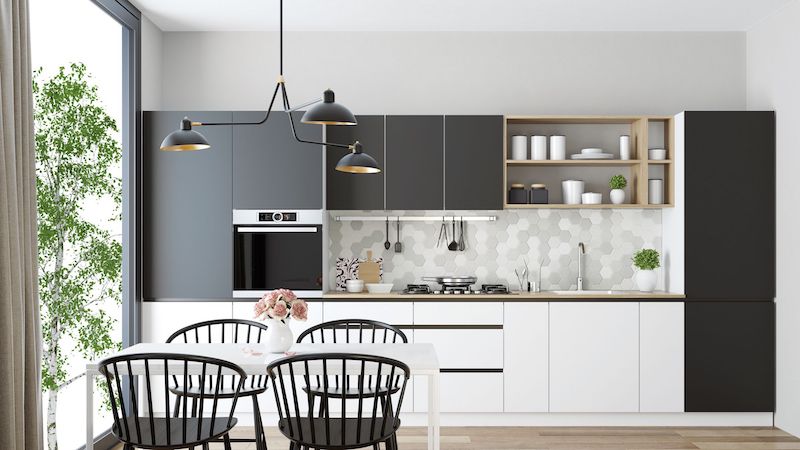 If you value home design that prioritizes airflow, continuity, and light, you'll appreciate an open kitchen space that flows into adjacent rooms and allows for maximal natural light. By removing walls, an open kitchen plan can make a small space feel bigger. An open kitchen design can also make room for a kitchen island, which you can use for food preparation or as an informal dining space. Open kitchens expand the living space of a home and give you a place to add design accents that complement the rest of the house. Instead of flush ceiling lights, try adding pendant lights or even chandeliers to take advantage of the open air. You can extend a wood floor from an open kitchen into the adjacent living room or dining room.
Natural light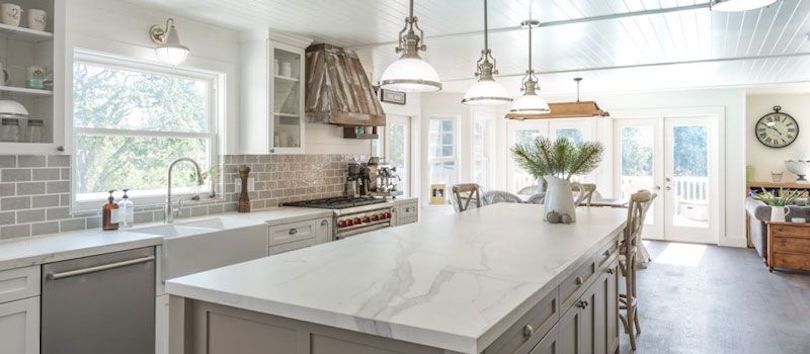 Walls are barriers to light, which is why it's important to commit to proper lighting in any room, but even more so in a separate environment like a closed kitchen. Tearing down a wall or two will immediately allow light (both natural and artificial) from the next room to flow into your cooking space. Plus, you can alter your lighting design to ensure the wall sconces, floor lamps, and ceiling downlighters in your living room/dining room/whatever space help illuminate your new open kitchen as well. The more natural light we're exposed to, the happier and more energised we feel. With fewer walls, there are fewer light-blocking barriers, meaning the natural light from your windows and roof lights can spread to more of your home, making for a more pleasant, light and airy space.
Family time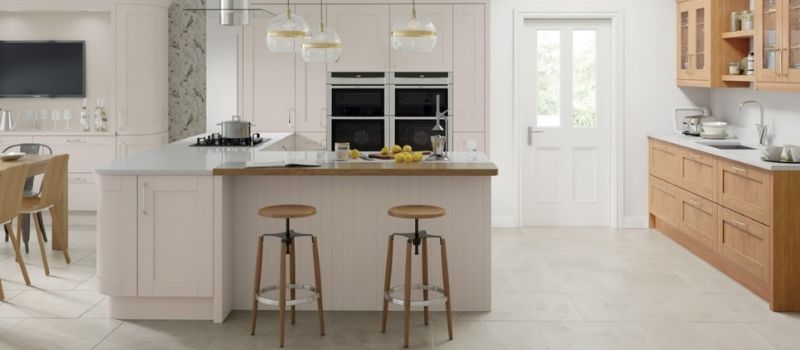 Fewer rooms mean bigger rooms, which means more space to gather the troops and have fun. You'll have enough space to extend your dining area and feed the five thousand, so prepare for your home to be the go-to party pad, where all your family and friends can sit, eat, chat and boogie in the same room. Choose bi-fold doors and open up your home to the garden too for the ultimate summer party space. Whether you're helping the kids with homework while you're cooking, chatting to your siblings while making cocktails, or reading a magazine while watching your partner make breakfast, open-plan living creates multi-functional spaces where living and eating together becoming all-around easier.
Better investment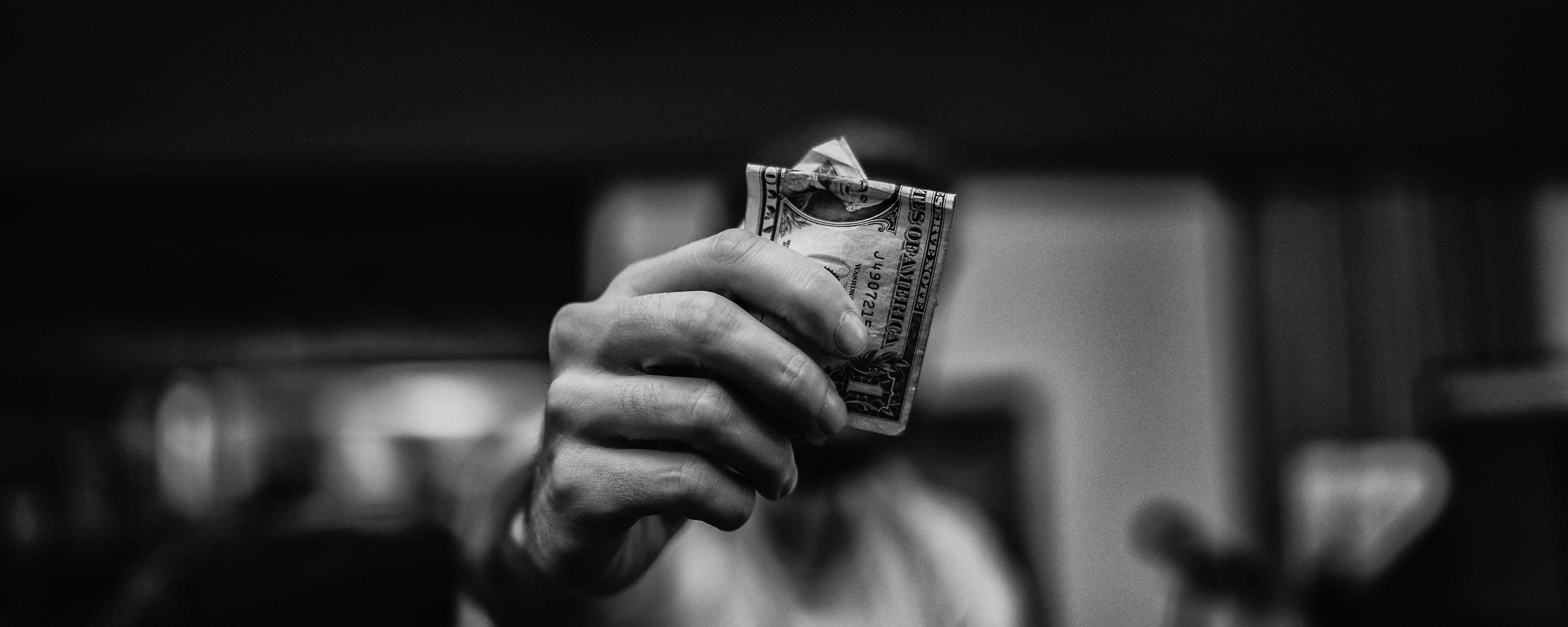 Open-plan kitchens are highly sought for. It is trending in every corner of the world. As the most sought after layout for all kinds of properties from family homes to one-bed flats, those with an open plan layout sell for more money than those with several smaller rooms. Creating an open plan home will make your home more visually appealing, whilst being a financial investment, should you choose to sell. Not only for investments but open kitchens will help your bills significantly as a homeowner. The partition between your living room and the kitchen is removed which does two things. First, more natural light flows into the kitchen through the living room. Second, you won't have to rely on separate lamps for lighting in the kitchen especially during the daytime. It will help you significantly reduce electricity bills and you'll get to enjoy natural light in your kitchen.
Thinking of getting an open kitchen? We're here to help.
Get free quotes in minutes.
Get quotes from our qualified and licensed tradies Australia wide.
Posted under