3 keyless door locks for a safer home
12th Jul '19 • By Georgia Budden
Keyless door locks are very easy and convenient to use, and surprisingly they are also more secure than traditional key locks. If you're thinking of upgrading to a more secure security system, here's what you need to know.

A lot of people tend to hate the sight of keys. They fear scratches and the unnecessary and constant fiddling in their pocket or handbag. Luckily, the need for keys has decreased dramatically over the past few years. Today, there are plenty of keyless door locks out there which can be installed by a qualified electrician to help you to make a painless entry. You'll be thanking yourself any time you come home late after a night out!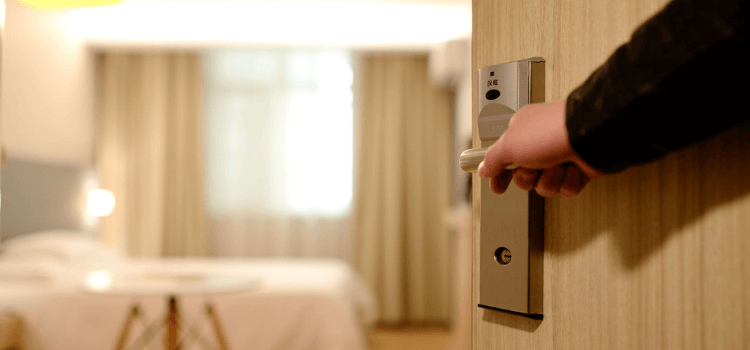 As suggested by its name, keyless doors make use of intuitive technologies that are not found in conventional doors and locks. Conversely, keyless entry has evolved into becoming a major factor in the industry today. It is quite interesting to note that RFID (radio frequency identification) door locks and keypads are safer and stronger than manual, keyed components. The technology isn't expensive and it doesn't require a battery that can go flat just at the wrong time. Keyless door locks can give you greater peace of mind and more versatility, being one of the best ways to increase the safety of your home.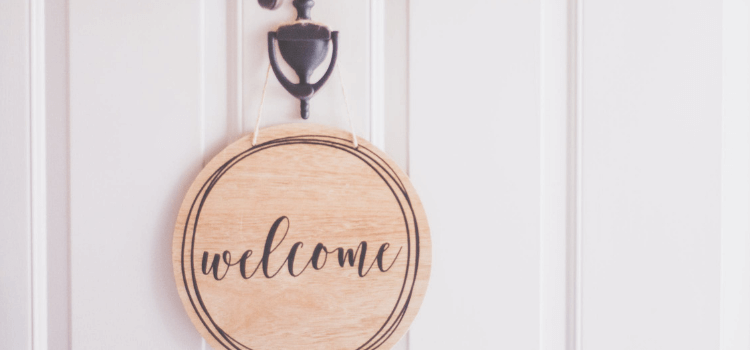 Three best keyless door lock options
It is quite interesting to note that many people ponder if they should opt for keypads, RFID or biometric security systems. There is a handful of reliable, viable technologies on the market today to protect your property. Each of these technologies comes with a unique collection of pros and cons. Before you choose a keyless door lock, make sure you read through these benefits and drawbacks in detail.
1. Biometric keyless security systems
Biometric keyless security systems are considered as the most secure door locks out there. Biometric units focus on our genetic hallmarks. In layman's terms, you should use your physical features to lock and open doors. Also, 99% of the time, fingerprint scanners are accurate and safe. Above all, biometric keyless doors are likely to become better as technology continues to improve.
Ten years ago, who would have thought that mobile phones today could be locked through fingerprint and iris technologies today? Probably not many! A biometric lock still allows you to open the door in three ways; these are by a normal or mechanical key, a fingerprint and a user password. This is important as it gives you options should there be a power outage in your area.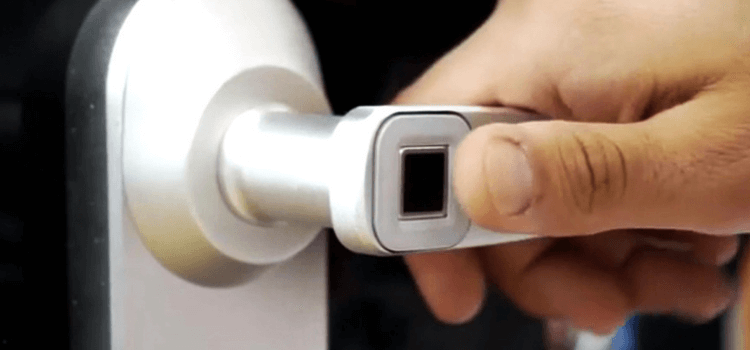 2. RFID door locks
RFID is quite similar to traditional locking systems. To open RFID doors, you require a card or FOB. These doors are designed with special readers that can decode cards and open like magic. When it comes to looks, these door locks are eye catching and less fiddly than conventional locking methods. They work by adopting a radio frequency with the card or FOB. They can now be used without needing contact, which is the old style which requires the card to touch the reader.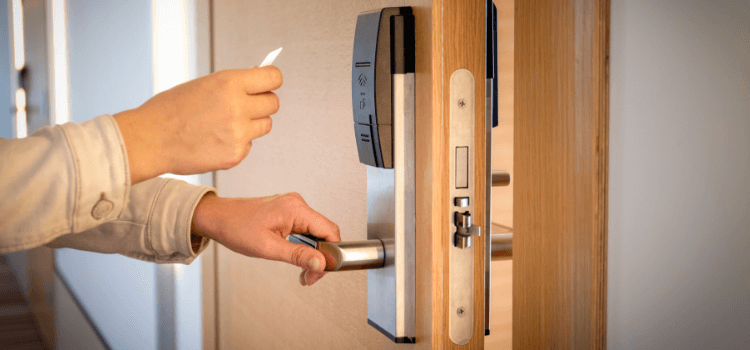 3. Keypad door locks
Keypads are another interesting locking system. These locks are carefully tested and calibrated. Electronic keypads can be programmed to handle several codes. You will be allowed to move-in only with the right codes. Keypads are quite elegant and very simple to use. The operation is very straightforward; when you enter the right key, it will emit a sound or tone to let you know that the lock has been disengaged. If unsuccessful after a specific number of attempts, it will lock you out for a certain time span.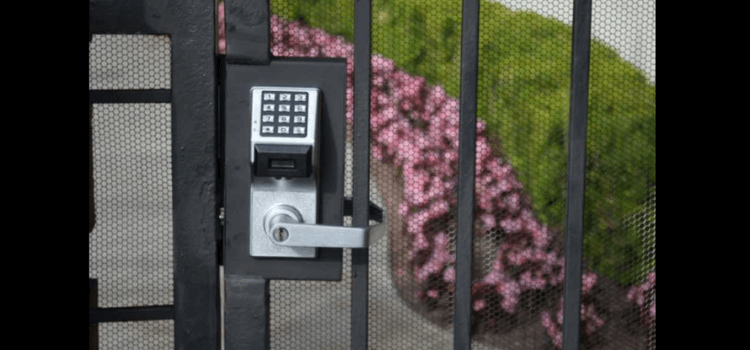 Some of the world's finest keyless door locks come from the company Kevo. As has been previously stated, there are plenty of smartphone brands out there with exquisite locking systems. For example, Kevo uses smartphones as a special virtual keychain. These keyless doors will let you open and close doors with just a press of a button. To be more precise, you can open doors at any time and from anywhere in the world!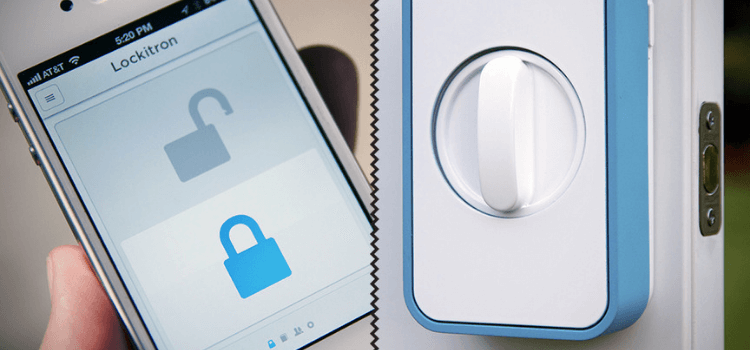 Benefits of keyless door locks
Having a keyless door lock system is a great feature for your home; not only is it the best way to avoid break ins or other uninvited guests but is easy to use. Its simplicity is its greatest feature that once installed is foolproof and offers that high level of security that we all desire.
Having no need for keys is one less thing we have to worry about losing; if you have a large family, then you can have multi-access, without having to go to a locksmith and cut a number of keys. The fact that your teenage son or daughter can gain access to the home through a secure phone app is the way of the future!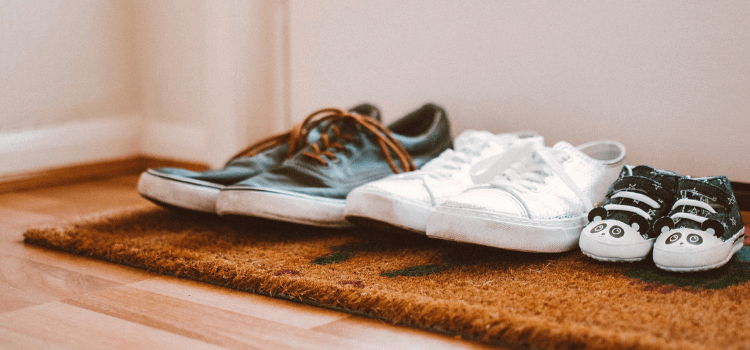 If you want to increase your security and move to an easier and user friendly keyless lock option, find out how much an electrician costs to install this smart home feature!
Further reading:
How much does it cost to hire a locksmith? | cost guide
5 ways to turn your house into a smart home
4 Electrical Tips to Keep Your Home Safe
How to choose the best outdoor lights
Posted under