Get
free quotes

from the best carpenters near me
Where do you need carpenters?
Carpenters
A carpenter, or 'chippie', as the tradesperson may be informally known, is a skilled craft worker who fits, repairs and installs wooden structures in an on-site building or outdoor area. With some basic internet training under their toolbelt, wannabe chippies have been gluing their hands to pieces of timber since time began! But, as anyone who has ever tried to cut the proverbial wooden corner can attest, there's considerable risk involved in using incorrect carpentry methods.
To avoid financial loss and risk to the health and safety of a building's occupants, carpentry work should always be performed by someone with appropriate professional qualifications and sound technical knowhow.
Get quotes from our qualified and licensed tradies Australia-wide.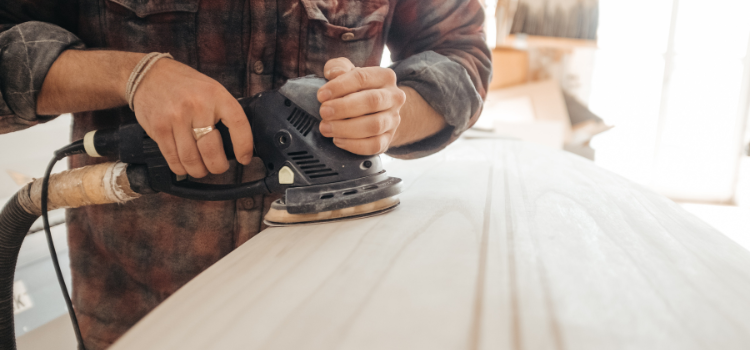 Always hire a carpenter in the following scenarios:
To Construct Frameworks in a House Build
If you're building a new house or renovating a property, a carpenter will follow building plans to erect the structure of a property on-site. The framework incorporates walls, door and window frames and staircases.
Install Fixtures and Fittings
A carpenter will fit kitchen cupboards, built-in wardrobes, shelving, and pantries in a new build or renovation.
Replace Wooden Items That Have Worn Away
Over time or after exposure to water or the elements, wood can rot if it's not treated properly and can severely compromise the integrity of wooden structures. Hire a carpenter to replace rotten items such as stairways or door and window frames.
Lay Wooden Decking and Flooring
Decking and flooring improve the appearance of a home to increase its saleability or rental value. Hire a carpenter to lay wood flooring and decking to help a home reach its full market potential.
Build Sheds and Pergolas
A carpenter can build wooden dwellings as long as they're not intended for habitation. While members of the family home may be disappointed that they can't take up residence in the outdoor 'man cave' or 'she shed', a carpenter can build sheds, pergolas and pet kennels designed as an outdoor-indoor area.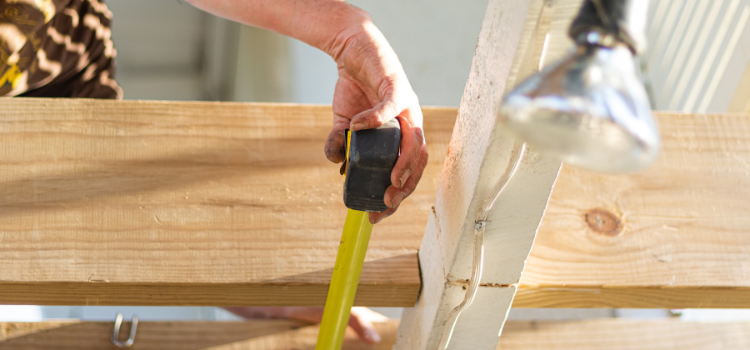 When you think of a carpenter, the standard image that comes to mind is of someone nailing two planks of wood together but carpentry is not a one-size-fits-all occupation. Many carpenters in Australia choose to specialise, allowing them to hone their craft and provide you with the best outcome for your project.
Common types of carpenter include:
Framework Carpenters
Responsible for building the wooden structures that eventually become buildings.
Formwork Carpenters
Responsible for building wooden moulds to cast concrete in construction.
Green Carpenters
Use sustainable materials to make homes and other structures environmentally friendly.
Trim Carpenters
Specialise in skirting, cornices and other trims for new or renovated homes.
Joinery Carpenters
Complete work that is often lighter and more ornamental than 'traditional' carpentry.
Cabinetmakers
Construct cabinets for kitchens and bathrooms and often construct other wooden furniture such as wardrobes.
Carpenter-Builder
Work on large projects such as extensive renovations or new builds which require the services of a licensed carpenter-builder.
Hiring a carpenter with a specific skill set will guarantee you get the best advice and craft for a quality finish on your project. They will solve any issues or challenges that are unique to the type of build, whether structural, mould making, trims, or something similar.
Some carpenters may work across more than one speciality, which minimises the need to hire multiple contractors for one job and may lower overall project costs. That being said, a cabinetmaker won't have the qualifications required to construct the frame of your home, so it's often the case that several specialists may be needed.
Common types of carpenter – quick tips:
There are many different types of carpenter each specialising in a different area
A carpenter-builder will work on new builds and extensive renovations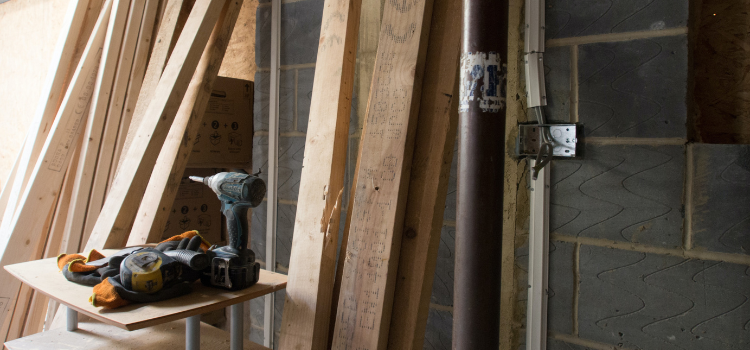 While we hope that every project runs smoothly, sometimes problems do arise. A carpenter may run into any one of these problems on the job which can spring up at any point.
Glue Swipes, Dents and Splits
Minor damage to the wood can easily be prevented or resolved by experienced tradespeople. Carpenters or carpenter-builders who have completed a trade qualification know how to rectify damage to the wood without the need to replace materials or impact the overall finish of the structure.
This is especially necessary in cases where the wood is left exposed. If the timber structure is hidden behind the plaster, a few glue swipes won't matter, but if the wood is being stained then the stain won't take, and minor imperfections will be clearly noticeable.
Delayed Delivery
A delay in the delivery of materials makes it difficult to meet construction deadlines on the project. To compensate, your carpenter may order materials early, allowing extra time for any unexpected delays.
Occupational Health and Safety
Health and safety can also cause issues for carpenters if not taken seriously. Repetitive movements, inhaling wood dust, exposure to loud noise and working at heights are all aspects of a carpenter's job that may lead to long-term health issues.
Carpenters who are trade-qualified will know the appropriate preventative methods to ensure these problems don't become a reality. This includes taking breaks, regular non-repetitive movement or stretching, and wearing the correct protective gear.
In many building and carpentry trade courses, solutions to these problems are discussed with students. A good carpenter will be able to think on their feet to respond quickly to any potential issues that may occur.
No matter what problems may occur, a skilled and experienced carpenter should keep you in the loop and up-to-date with the status of your job.
Once you know the appropriate type of carpenter for your project, the price is the next aspect to consider. The average rate for a carpenter is $50 per hour, though this can fluctuate anywhere between $40 and $80 per hour per contractor. This cost factors in labour, materials, and may reflect any large or complex aspects of your particular job. A carpenter may also charge on a per job basis rather than by the hour.
The carpenter will typically visit the property and provide a quote based on the nature of the job and the materials required. A carpenter will always provide different price options to suit a variety of budgets, but it goes without saying that the better-quality materials used, the higher the cost per project.
As a rough guide, per carpentry job you can expect to pay:
Built-in wardrobe, between $1,000 and $5,000
Wooden deck 10m2 $1,500 to $8,000
Wooden staircase between $1,000 and $2,000
*Prices are an approximate guide only and you should always source quotes before preparing a budget.
Get quotes from our qualified and licensed tradies Australia wide.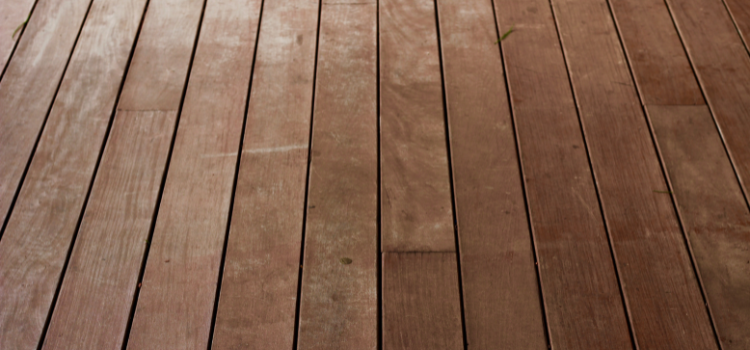 Each carpenter charges the best way to suit their business. If you're deciding whether you get more bang for your carpentry buck by paying per job rather than paying per hour, there are benefits of both.
If you pay per hour and the job doesn't take as long as planned, it's money in your pocket. If you pay per job, the carpenter is unlikely to drag the job out as the payment is agreed upfront meaning a faster delivery time.
In a nutshell, there's a price tag attached to quality carpentry and whether you pay per hour or per job, the quality of the craft will always shine through.
It's worth noting that carpentry prices have gradually risen over the past year. If you've received a quote for a carpentry job but haven't acted yet, it might be in your best interests to have the project re-costed to make sure there are no unexpected surprises in terms of additional costs.
When looking to engage with a carpenter, we recommend you get at least three quotes and discuss your options with several different tradespeople. Not only do you want to find someone who is affordable, because of the significance of a carpentry project, you also want someone you feel comfortable discussing the progress of the project with.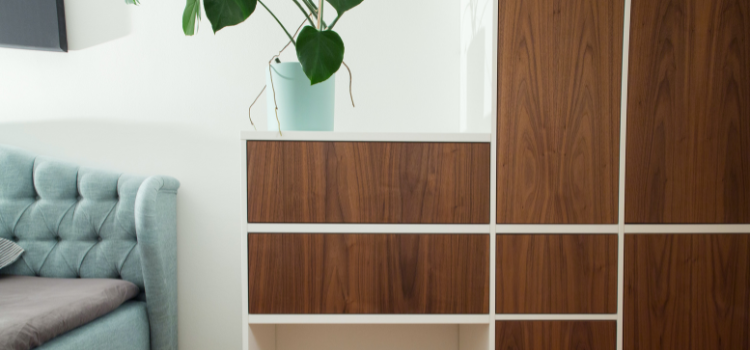 Choosing a carpenter isn't an easy task. While a carpenter must demonstrate a certain level of ability before they can practise, it's still a significant decision-making process to make sure you're getting the right chippie for your needs.
At Service.com.au, we're committed to helping you choose a carpenter that will help your new build, renovation or repairs run smoothly. Follow our advice to engage with the most suitable carpenter for your personalised requirements:
Tip 1: Use the Service.com.au Platform
Service.com.au is an online platform designed to match you with a carpenter that can deliver on your project.
Enter your details into the search engine, and we'll provide detailed listings of all skilled carpenters in your area who match your requirements. You can click through to the business' website from the Service.com.au listing to see further information about your chosen carpenter and its service offering.
Service.com.au provides you with the tools to choose the most trusted and reliable carpenter by utilising a three-tiered badge system.
Badge 1: Verified business
Badge 2: Trusted business
Badge 3: Recommended business
Validate your choice of carpenter by referring to the badge level on their profile.
Tip 2: Get a Specific Quote
Carpenters often specialise in one particular area such as decking, stairs, or built-in furniture so be as specific as possible about your needs to get an accurate quote from the outset.
A carpenter may visit the site or view pictures to provide an exact quote so as much information as you can afford from the outset regarding the purpose of the carpentry work will be useful.
Tip 3: Ask to See Reviews and Testimonials
One of the most effective ways to choose the right carpenter for your needs is to look at reviews and testimonials. It's easy for a carpenter to tell you what you want to hear, but previous customers will be able to help you build up an accurate picture of the service provided and let you know if the carpenter of your choice can really meet your unique needs. A professional carpenter with valid experience will also be able to provide written references from past customers which you should ask to see.
Choosing the right carpenter – quick tips:
Reviews may be subjective. Customers have different standards so don't base your decision purely on reviews
Get at least three quotes
Use the three-tiered badge system available through Service.com.au
Be specific with your requirements to choose a specialist carpenter
View a portfolio to see the quality of past work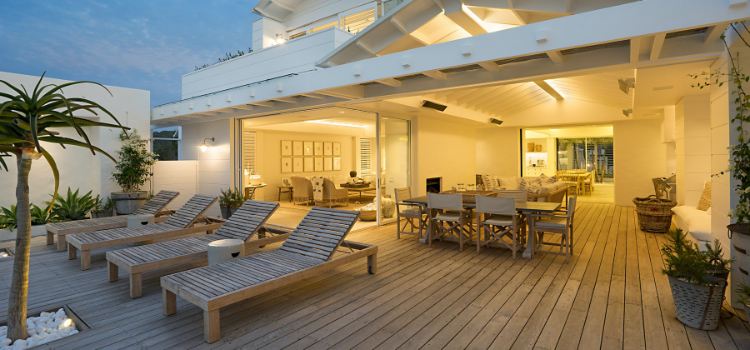 Licensing regulations vary between states and territories across Australia. If yours is a large carpentry job such as building or renovating a home, or projected to cost over a certain amount, you'll need to employ a licensed carpenter-builder.
In some cases, such as for smaller jobs like building furniture, you may not need a carpenter with a building licence. In this case, we would still recommend making sure the carpenter you choose is trade qualified and has the relevant knowledge to complete your project to the highest standard.
This will minimise the risk of any potential problems during the build. It will also give you peace of mind that if ever something doesn't go to plan, your carpenter will have the solution.
With each state and territory having their own carpentry licensing regulations, it's a good idea to read up on the regulations in your area when searching for a tradesperson. To see localised regulations and read up on the specific licensing requirements in your state, click on the relevant links below.
Queensland Carpentry Licence, New South Wales Carpentry Licence, and Tasmania Carpentry Licence
Carpenters must be licensed if they offer a carpentry service in exchange for money.
Northern Territory Carpentry Licence and Western Australia Carpentry Licence
A carpenter can practise without a carpenter licence as long as the job doesn't exceed $12,000 in the Northern Territory and $20,000 in WA.
Victoria Carpentry Licence, Australian Capital Territory Carpentry Licence, South Australia Carpentry Licence
Carpenters are required to hold a builder's licence to work on new builds.
Licensing regulations – quick tips:
Always check the regulations of the state or territory where the work is taking place
A carpenter may not need a licence, or they may need to hold a carpenter-builder licence
Insurance may be invalid if an unlicensed carpenter is the cause of accident or injury on your property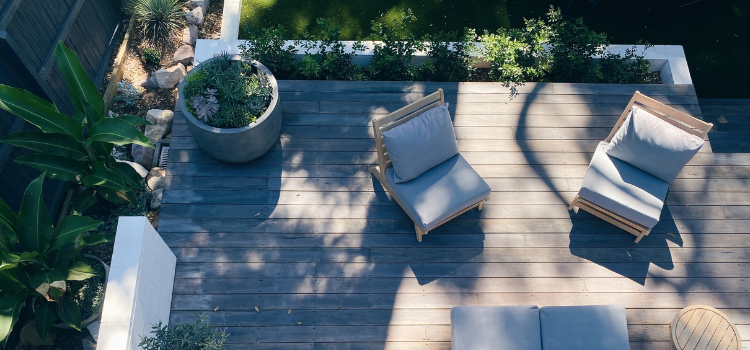 Choosing a carpenter is an important decision, and you must be satisfied you've thoroughly researched all options before engaging with a carpenter. Questions to ask include:
1. Are you licensed and insured?
Employing a carpenter without the correct documents and paperwork will not only pose a risk to yourself, but also to anyone who enters your home or property. If you hire a carpenter who doesn't meet their obligations, you risk liability for the cost of an accident or injury caused by an uninsured or unlicensed contractor in your home. Trading unlicensed is also a good indicator of business integrity which may not guarantee the quality of the carpentry job.
2. What's your availability?
Good carpenters may be booked out well in advance so check availability to avoid disrupting the timeline of your project before making a decision. New builds and renovations require seamless coordination of all tradespeople involved, so it's vital they can fit in with your timelines before you say yes.
3. What happens if you can't deliver?
If a carpenter begins a project they're unable to complete for some reason, or the finished product isn't delivered to a satisfactory standard, you must know where you stand as far as a contingency plan is concerned. Find out in advance if carpentry work comes with a guarantee and what the sign-off process involves.
4. What's your previous experience?
While a carpenter must be qualified and licensed which requires minimum standards in practical experience, it's advisable to find out how they gained their knowledge and to see examples of previous jobs. While you may deal directly with the business owner for quoting, they may send a lesser-qualified carpenter to carry out the carpentry job, and it's important to know their experience too.
Service.com.au provides a dedicated service to give you access to a carpenter that meets your needs within your budget.
Get free quotes in minutes.
Get quotes from our qualified and licensed tradies Australia wide.