The process of setting up a vertical garden is rather easy, even for a beginner gardener! According to experts, it is the best solution for indoor gardening. Areas that were once unattractive and poorly maintained can be completely transformed with vertical gardens. These structures have to be strategically planned, designed and placed.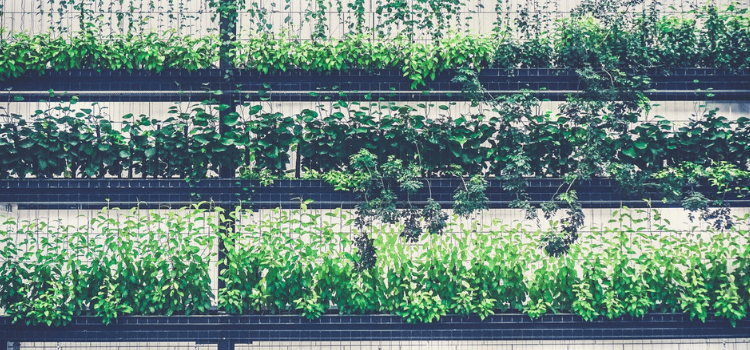 What is a vertical garden?
As suggestive by its title, vertical gardens are upright or vertical frameworks. Although they can be implemented in any home, they are one of the top gardening ideas for urban areas and apartments. In fact, novice gardeners are spoilt for choice with the amount of vertical gardening options available.
If you wish to increase the greenness or natural appearance of your home; vertical plants are the way to go! There are several types of indoor plants that will filter air pollutants. As well, there are specific cold-weather plants which will make sure an adequate amount of humidity is maintained indoors during the cold and wet months. More and more office buildings, hotels and corporate organisations use the concept of vertical gardens both indoors and outdoors, as they're a fantastic way to create your dream small garden with limited space.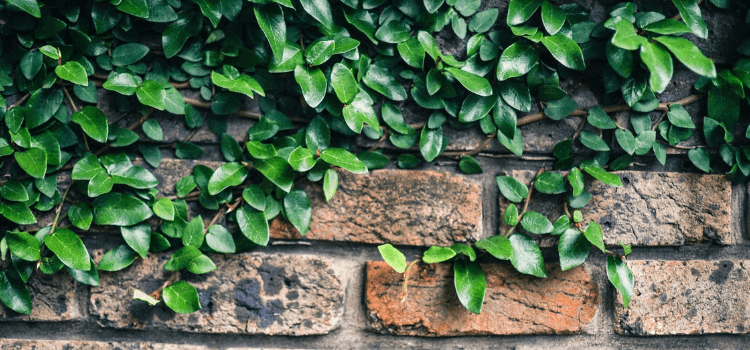 The simplest version of a vertical garden comprises of plants that are grown in a modular system indoors. These structures involve climbing plants that can cover the entire wall. The father of vertical gardens – Patrick Blanc began his venture into vertical gardening with a simple green wall mission. His project was on the exterior walls of the Museum of Science & Industry.
Since then, dozens of vertical garden projects have taken off. Blanc considers these walls as living, green paintings that can change your mood. Blanc's idea will help you create your own vertical garden in next to no time. He achieved this through the use of a rigid, metal frame that was hung on an exterior wall. Plants and other essentials were then attached to this frame.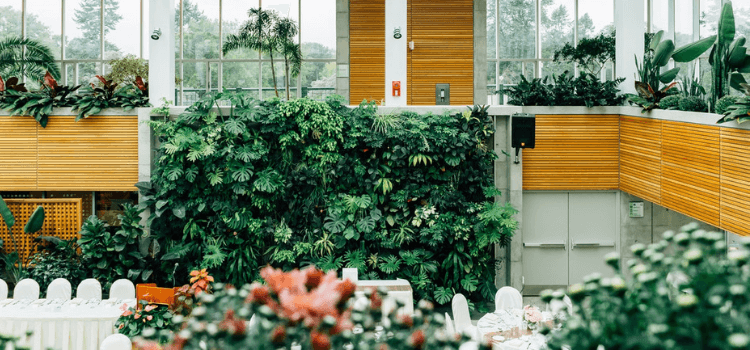 What are the best plants for vertical gardens?
Today, there are many versions of modular planting systems and hanging planters that are easy to assemble and look great. Common plants used in vertical gardens include vines with trellises. However, others that work really well are Ferns, the Ficus and Laurel Leaf. These are great because they give the garden substance, through their smaller leaf diameter.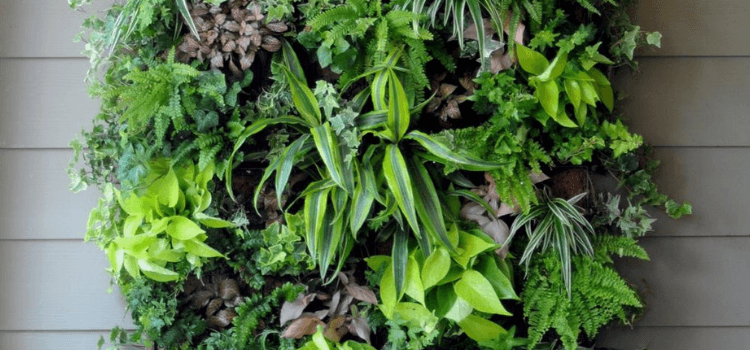 What can I use as my vertical garden structure?
As previously stated, you can go out and purchase modular structures; however, why not use your imagination and think outside the box? Perhaps consider using an old pallet, placed on its side or an indoor ladder. Choose one that is made out of old timber that will contrast well with the plants you decide to use. Another great idea is to use a TV stand or big picture frame;  these will certainly take pride of place in your living area and be a great conversation starter.
These are just a few suggestions, so why not check out what you have lying around in your garage. The most unlikely thing you find may just be the perfect base for your vertical garden inspiration!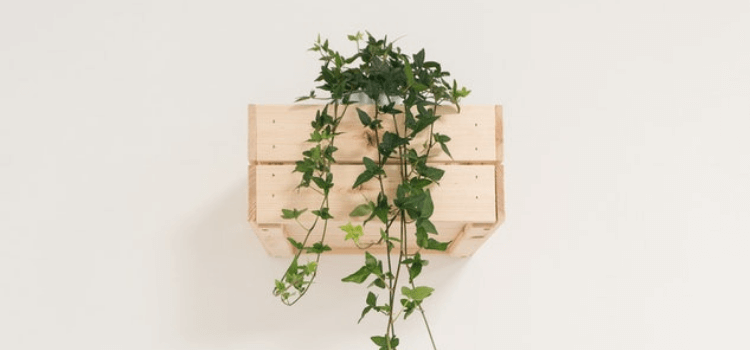 Factors to consider when creating a vertical garden
Before you build a vertical garden, there are a few important factors that should be taken into consideration. First of all, check whether the plant you intend to use has a shallow rooting system. Try using rigid and sturdy plants that don't interfere with nearby plants. Remember, not all plants have the ability to grow vertically. This is the number one reason why you should ensure that you choose the right kind of plants for your vertical garden. To fill that wall, you don't want plants whose early growth patterns are sideways and down.
However, these kinds of plants will still find a place as long as they are placed at the top of the vertical garden. Also, position the vertical wall in a position where there is sufficient water and light for the plants.
We recommend opting for a vertical herb garden, as it's useful, beautiful and a great way to create a sustainable garden. The best indoor herb plants to consider include Basil, Chives, Oregano, Parsley and Rosemary. Positioned close to your kitchen, it's like having a supermarket shelf nearby so you can give your meals some extra flavour!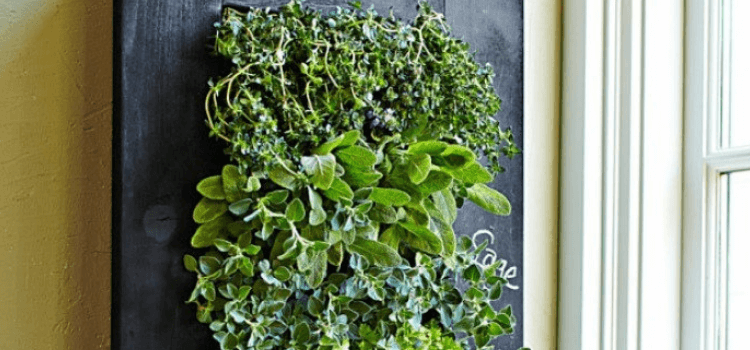 Need a little help with your gardening project?
Further reading:
6 reasons your herb garden might have failed
The best gardening trends for 2019
8 beginner plants for edible gardens
6 easy ways to transform the front of your home