Keep your cool this new year
8th Jan '18 • By Hannah Jackson
Use these helpful air conditioning tips to stay cool in the New Year. Let your fresh start begin with a fresh air conditioning unit.

Types of air conditioning units 

 
Air conditioners aren't always power efficient and can sometimes bring a hefty electrical bill. However, if used efficiently by lowering temperatures to 26 degrees and changing the settings to combination and fan, these simple but effective steps can create a comfortable environment for you in the hot weather that won't be putting a strain on the wallet.
There are three different types of air conditioning units available: portable, split and ducted.  

Keep in mind: portable units have the cheapest upfront cost, around $500 AUD. However, their ability to heat and cool is less effective than the more costly split and ducted systems. 

The type of air conditioner you will need to have installed will be determined by a few details regarding your home and its requirements. 

Cooling volumes are rated in kilowatts. For instance, a small room or area of the home may need a 2.5kW model, while a large open-plan area might need 6kW or more.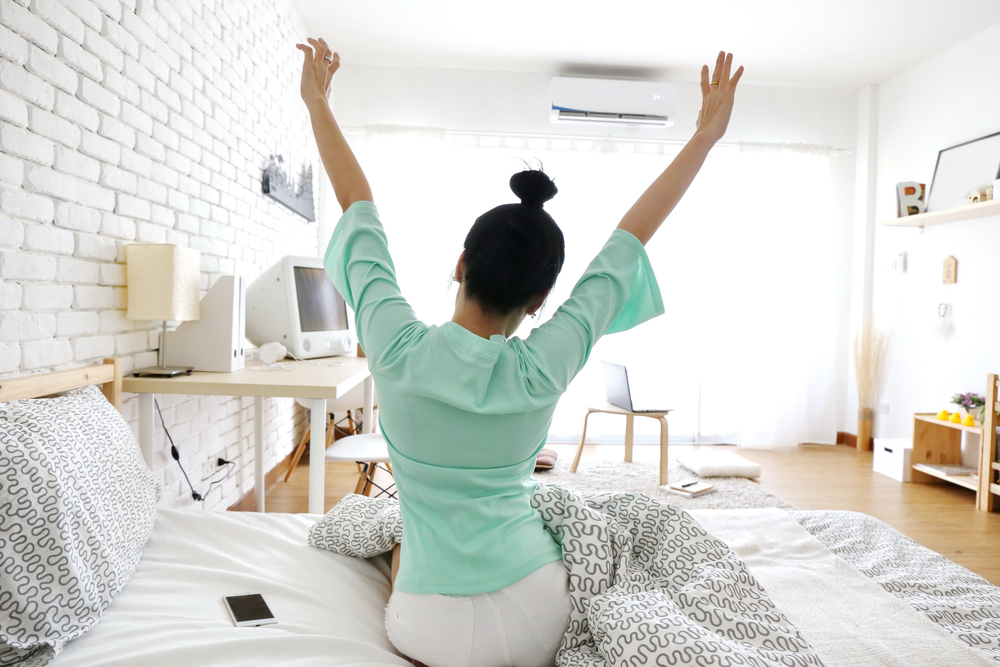 The right air conditioner for you

 
Before going product hunting at your local Good Guys or Harvey Norman store, remember that your home won't be designed for just any air conditioner. The right air con for you is determined by specific details of your home such as: the sizing of the room, the type of room(s) that requires air con, the glare of the sun, insulation of the floor, ceiling, and walls. 

When looking for an air conditioning unit, you must select the right size for the room that it will be placed in. Measure the length, width and height of the room or area and present these measurements to the experts at your local AC store. 

The next step would be to determine the type of room(s) that require air conditioning, as each room or large open plan area in the home may not have the same cooling needs. 

For instance, to reach the target temperature, models too powerful for the size of the room overwork and run regular short cycles instead of having a nice steady flow of cool air. This occurs when you continuously tap on the excelerator in your car instead of applying steady pressure. 

When an air conditioner produces short cycles, it causes the room cool too quickly and stops drying the air that is being filtered. This leaves the room feeling less comfortable and increases the power consumption. 

In contrast, underpowered units may have to run more often at maximum output, drying the air too much and increasing excessive wear.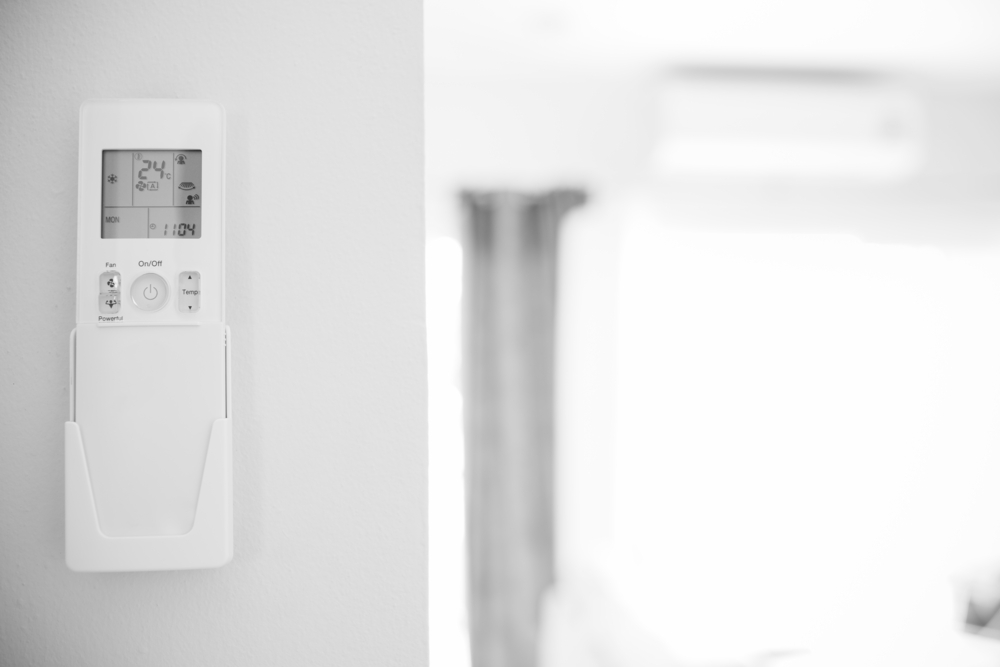 Caring for your air conditioner

 
Few problems cramp the style of Australians more than having an air conditioner break during the summer's humid heat waves. Keep up-to-date with regular maintenance to keep your air conditioner running smoothly this year. 

Without care and proper maintenance for your unit, chances are that it's not cooling your home down to its full capacity and could potentially be forcing the unit to overwork.

Imagine a year's worth of dirt clogging up the cooling fins and a dirty blower fan filtering through your home. It's not going to be filtering very much! Not to mention, it could be producing germs in your living area that could be illness-causing.

These issues begin to diminish when proper care and maintenance is undertaken.

To be on the safe side, contact a local tradesman to come analyse and resolve any issues. It is also wise to create a cleaning routine to maintain a healthy and efficiently working air conditioner.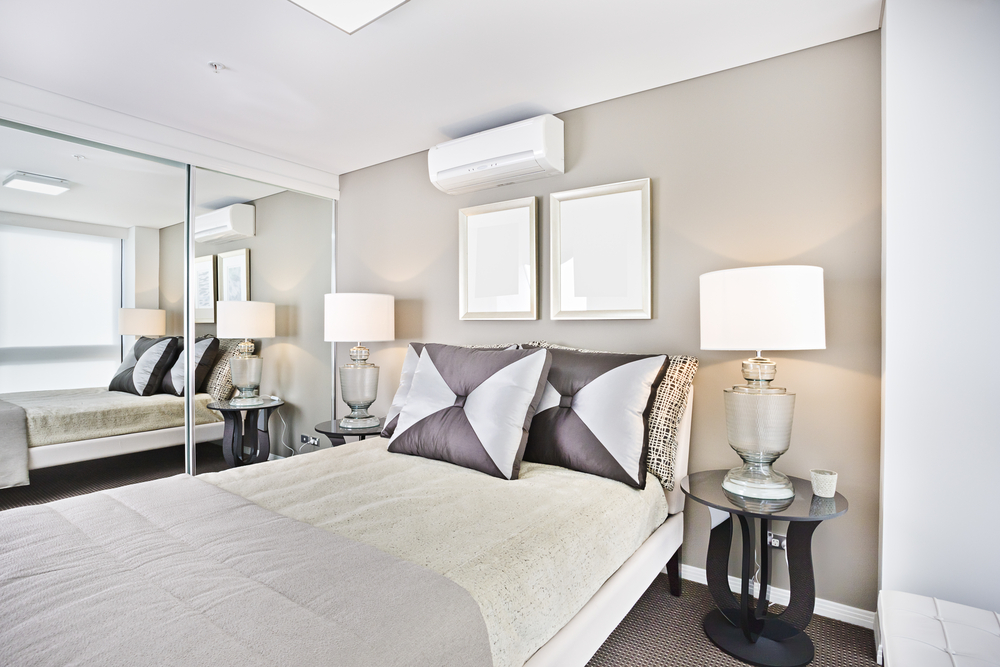 Running costs

 
According to recent studies, the experts at Canstar Blue state depending on the size of the room, '...the average costs of running an air conditioner costs up to $0.25 – $0.35 per hour to run. A medium sized room costs $0.36 – $0.70 per hour. In large it will cost between $0.70 and $0.95 per hour' (2018).

While using your air conditioner, make sure to close the blinds and lower the temperature settings to cut down on costs. 

Take note that ceiling and pedestal fans use a fraction of the energy that air conditioning units do. Therefore, before grabbing the air conditioner remote, check to make sure a fan can't solely keep you comfortable.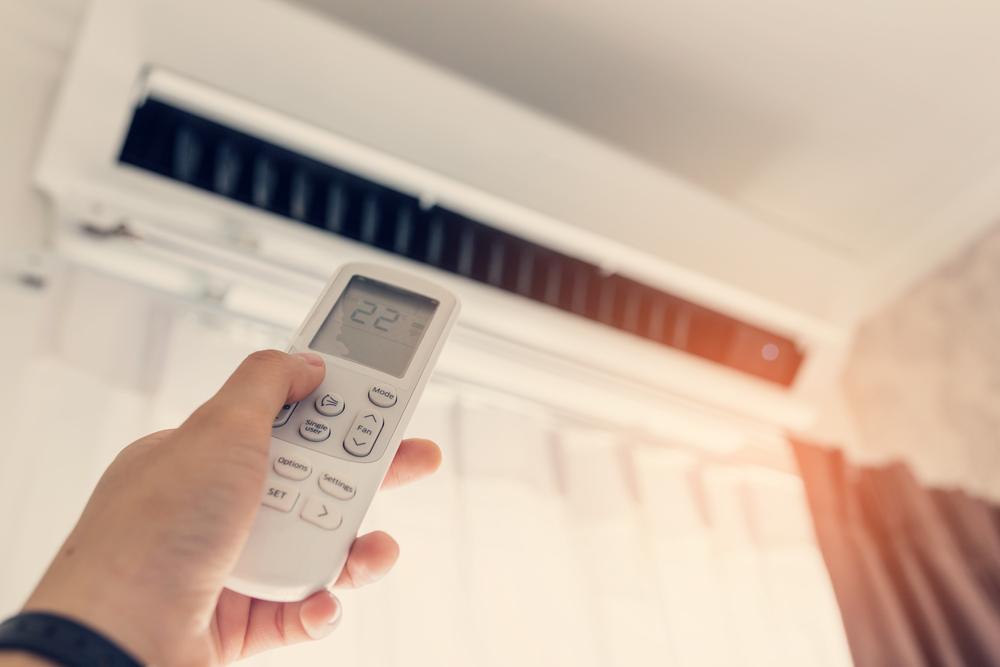 With the above suggestions, you can prevent your electricity bill from skyrocketing all the while keeping your family cool this New Year.
Need help installing or maintaining your air conditioner this year? Compare multiple quotes from local professionals today.
Posted under