How much does a kitchen renovation cost? | 2023 cost guide
16th Feb '23 • By Shreya Kulkarni
Need a breakfast bar, a fresh coat of paint, or a complete renovation? Take a look at our 2023 guide on how much kitchen renovations cost.
Kitchens get so much use that they eventually start to look a little tired. Whether you're making small upgrades to your home or going for a full renovation project, a kitchen renovation is a great way to start to change the feel of your home. Sometimes while looking at and considering exciting ideas to change up the kitchen we often forget how much the cost of the entire project is going to be. Some people desire chef-like kitchens for cooking, while others prefer something cosier. Whatever your preference is, we have a few ideas of how much this project can cost you.
Get free quotes in minutes.
Get quotes from our qualified and licensed tradies Australia-wide.
Article Summary
How much does a kitchen renovation cost?
What factors affect the cost of a kitchen renovation?
What tradies do I need for my kitchen renovation?

How much does a kitchen renovation cost?
Kitchen renovations will cost anything from $15,000 to $45,000 or more.
Prices vary based on individual preference such as the quality of materials, fixtures and furniture used. It's easy to overspend on a kitchen renovation without a simple budget plan, which can lead to higher costs than you expected. If you are changing up everything from your kitchen like breaking down walls, changing the cabinet structure, the cost is going to be high. But if you are merely repainting the walls or changing the fixtures, the cost is going to be significantly less.
The average cost of a kitchen renovation in each of these categories, including all new appliances, installation, plumbing, and electrical work, can be approximately:
Basic: $17,000
Budget: $28,000
Luxury: $40,000+
Because of the materials and equipment used in the kitchen, the difference between a budget and a luxury kitchen is greater. Melamine doors, laminate benchtops, regular tiles, and low-cost appliances are popular in budget kitchens. Quality timber, composite stone, or granite benchtops can be used in luxurious kitchens. They'll have costly tiles or splashbacks, as well as frame and panel or polyurethane spray-painted doors.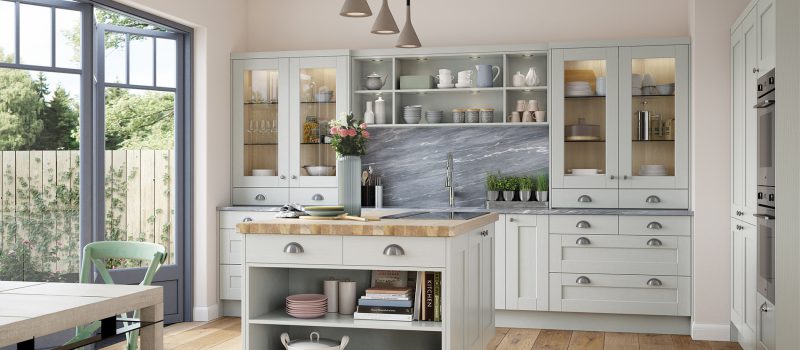 What factors affect the cost of a kitchen renovation?
Due to several underlying factors, no two kitchen renovation projects will cost exactly the same. When you're looking to renovate your kitchen, take note of these factors that might increase or decrease the cost of your renovation project:
Labour costs
The complexity of the job
Cost of materials
Size of the kitchen
Timeline of the project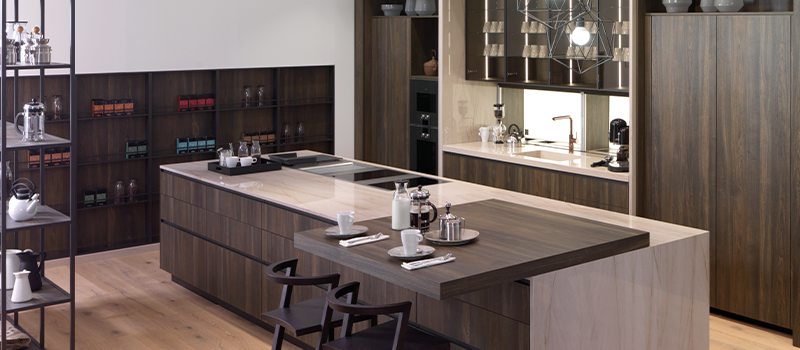 What tradies do I need for my kitchen renovation?
Kitchen Cabinetmaker
Most kitchen cabinet makers cost $65 to $110 an hour. Expect to be charged a premium for custom cabinetry, anywhere from $120 per hour. This cost also depends on the size of your kitchen and what manufacturer you opt for. If you're on a tight budget, you may opt for repainting your old kitchen cabinets, which can cost you around $1,200 including the necessary materials. The total price here will also depend on the labour cost and the number of cabinets you want to repaint.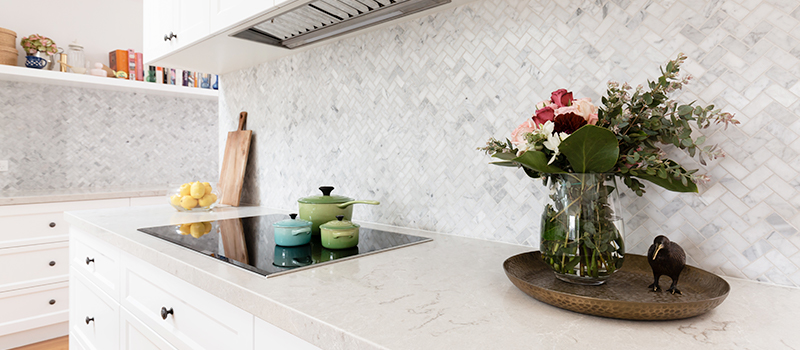 Tiler
Every kitchen needs tiling. Most tilers have extensive experience tiling kitchens and can help you choose the perfect tiles for your kitchen. Aside from the colours of the tiles, they can help you with the size of the tiles and even the type of tiles that would be perfect for the kitchen. Tilers' labour costs range from $50 to $160 per hour, but they're more likely to quote you on a per-square-metre basis, with prices ranging from $40 to $130 per square metre. The average cost of laying kitchen tiles is $65 per square metre.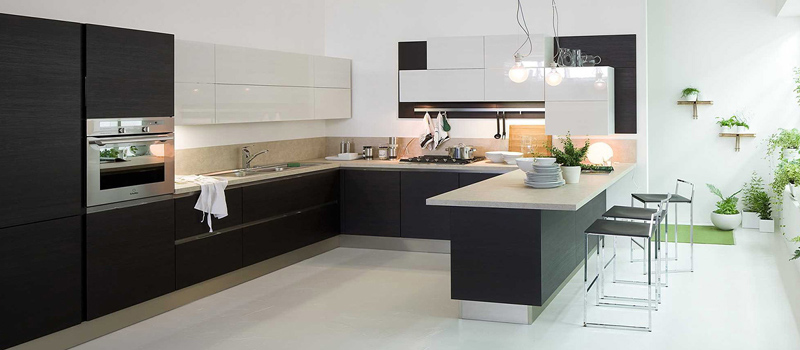 Painter
Another trade you may need is a painter. A painter can help you choose the perfect colour of paint for your walls and ceiling. You may even want to ask the painter for colour suggestions to help you find colours that are best for the kitchen and don't clash with the colours in your dining room or living room. On average, painting your kitchen's walls will be almost 50% less than most other rooms due to the cabinetry. Expect to pay around $1,000 for your kitchen.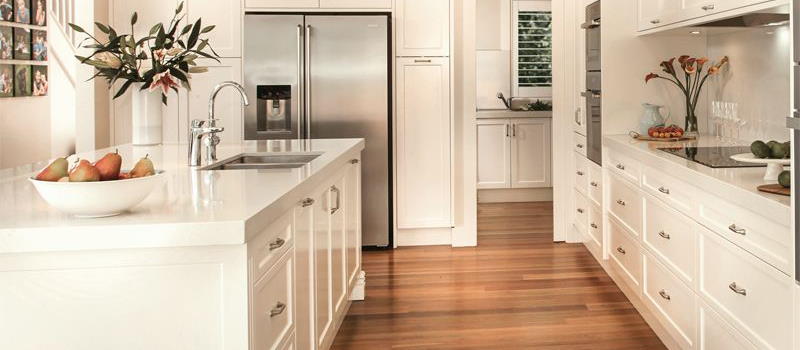 Flooring
Many types of hard flooring materials can be ideal for the kitchen. You may prefer tiled floors, polished concrete or another type of flooring material. The costs of kitchen flooring depend on the area of the kitchen and what flooring you prefer. Average floor installers are charging an average price of around $36 per square metre.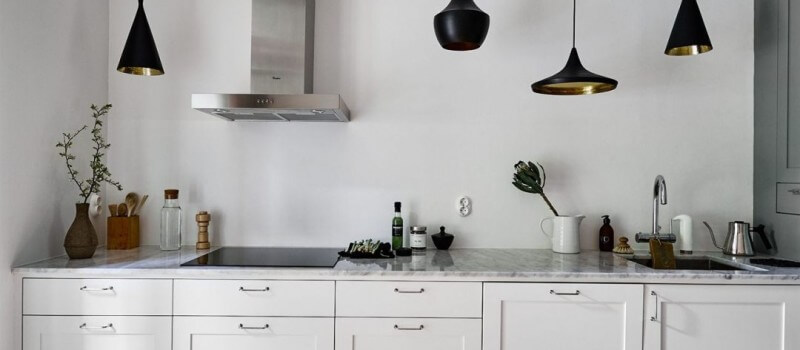 Electrician
Most kitchen renovation companies have electricians on hand who can install the necessary electricity for the kitchen. A qualified, licensed electrician is absolutely necessary for your kitchen renovation work. Electricians charge for their services on an hourly basis and the cost can vary from $80 to $130 per hour. These prices depend on the complexity of the work, the size of the job required, nature of the repair or installation work.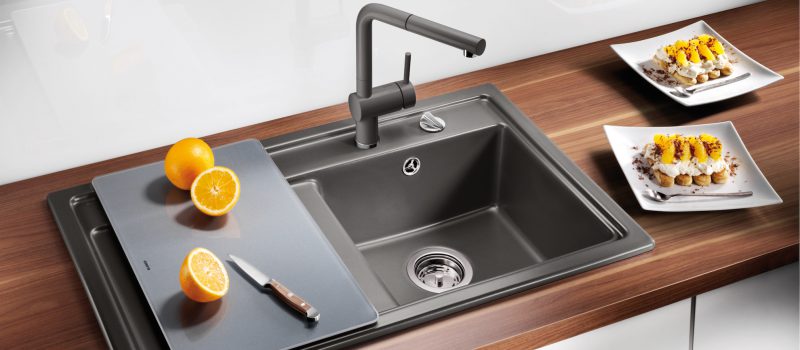 Plumber
Obviously, every kitchen renovation requires a plumber to install sinks and other plumbing. If you have a large kitchen, having an extra sink can be handy. It will cost more and the plumber will have to come in before the kitchen is installed to install the pipes and get the area ready for the new sink. A plumber can cost from $60 to $120 an hour depending on the job.
To find out the specific prices for your unique kitchen renovation, get in touch with local experts today.
Get free quotes in minutes.
Get quotes from our qualified and licensed tradies Australia-wide.
Cost Guides
All the costs quoted were sourced at the time this article was written. They are to be used as an AUD cost guide and may vary locally, and are subject to market changes.
Posted under