How much does a tiler cost? | 2023 cost guide
9th Mar '23 • By Jared Jeffery
Whether you've just finished a kitchen renovation or you're revamping your bathroom, one of the final steps for these projects will be the tiling.
As tiling is a skilled task requiring meticulous attention to detail, we always recommend enlisting a professional tiler for the job.
Here's everything you need to know about the prices and processes of hiring a tiler in 2023.
Get free quotes in minutes.
Get quotes from our qualified and licensed tradies Australia-wide.
Article Overview
What do tilers do?
Tiling cost breakdown
Should tilers be licensed?
Choosing a tiler
Can I DIY my tiling job?
Tiling FAQs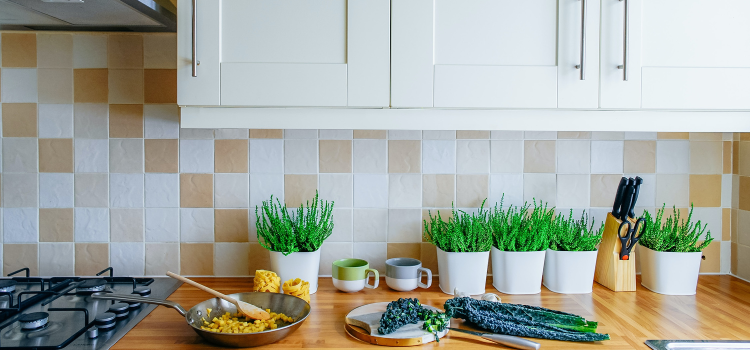 What Do Tilers Do?
There are a number of services tilers can provide, including, but not limited to, preparation of surfaces, applying grout, cutting and laying of tiles for walls and floors, tile resurfacing, tile removal and the application of waterproofing.
Ultimately tilers are qualified in a specialised service, and it is always best to outsource renovation tasks such as this to a trained professional. Otherwise, you risk attempting the job yourself only to have to call in a tiler to save the day, which could cost you more.
Tiling Cost Breakdown
A tiler may charge anywhere from $45 to $150 per square metre, depending on the size and complexity of your job.
Low Range — Around $45 Per Square Metre
Tilers that quote around the $45 per square metre mark may do so for a number of reasons. Perhaps your job is small and simple, meaning they can quickly complete it at a fair price. Or you may be hiring a tiler who is just starting in the industry and are looking to build their client base.
Medium Range — Around $80 Per Square Metre
You will be quoted around $80 per square metre for medium-difficulty jobs or for the services of a tiler with a few years of experience behind them. The tiler may have a good reputation and strong customer base, allowing them to quote this price.
High Range — Around $150 Per Square Metre
In the higher range, around $150 per square metre, you will be quoted this price for one of two reasons: A) your job is extremely large/complex, or B) you are hiring the best of the best. If your job is to tile a large area or to do intricate designs, you may be quoted a higher price. Or you could be opting to hire an industry leader with years of experience, a large client base and a known reputation for providing quality workmanship.
Most tilers will charge per square metre. However, some may charge by the hour. If so, expect to be charged around $45 to $150 per hour. However, we always encourage asking for a written quote which will be more considerate of your specific job.

Wall Tiles
Standard White Ceramics: $20–$28 per m²
Steel Grey Polished Porcelains: $68 per m²
Handmade Spanish White Gloss Ceramic Subways: $86 per m²
Artisan Manufactured Ceramics: $159 per m²
Floor Tiles
Ceramic or Porcelain Tiles: $35–$50 per m²
High-Quality Porcelain Tiles: $50–$100 per m²
High-Quality Natural Stone tiles: $80–$130 per m²
Mosaic Tiles
One Pebble Effect Mosaic Sheet: Around $33 for 300mm x 300mm
One Interlocking Mosaic Sheet: around $47 for 300mm x 290mm
What might affect the cost of my tiling job?
The cost of your job may be affected by a few key considerations, such as
The access to your property
The complexity of your job
The size of the area to be tiled
Your choice of materials (obviously, some materials are more expensive than others)
Your choice of tiler
To avoid any unexpected costs during or after the job, you should discuss the above with your tiler when obtaining a written quote.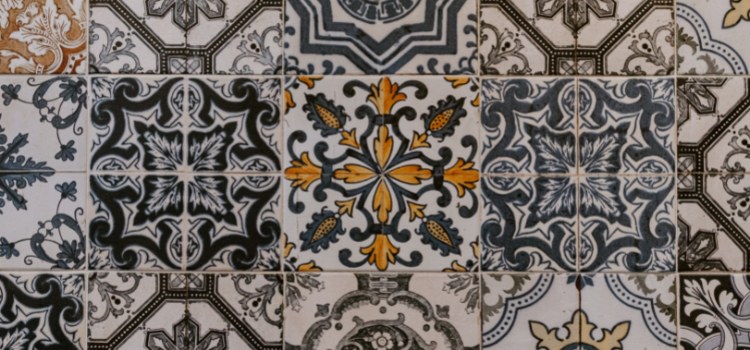 Should tilers be licensed?
Whether a tiler requires a licence depends on the state you live in. Most states do not require a licence, but you should definitely consider proof of their qualifications and past work. For example, New South Wales requires a Wall and Tiling Licence.
It is always a good idea to jump onto your state's government site and check the licensing laws as these may change regularly.
Choosing a Tiler
We always recommend taking quotes from several different tiling professionals to obtain a benchmark price for your individual job. You should check qualifications, examples of past work, insurance, predicted time to complete the job, and whether they will provide a written quote and references. Browse through a variety of tilers within your area on Service.com.au.
Can I DIY my tiling job?
We strongly discourage any DIYers from taking on tiling jobs themselves. This is one of the most difficult skills to master in the building and renovation game. You risk ruining your bathroom or kitchen work and will probably need to enlist a tiler to fix it anyway.
Find out more from local experts today.
Get free quotes in minutes.
Get quotes from our qualified and licensed tradies Australia-wide.

Tiling FAQs
Where can you tile?
The most commonly tiled areas of the home are the bathroom and the kitchen.
How to know how many tiles you need?
Measure the space, record measurement in millimetres, divide the length of your space by the length of your tiles, multiply the first number by the second number and then add an extra 10% for spares.
Where to find the best tiler?
Explore Service.com.au to browse through industry experts local to you. Take multiple quotes, check references and examples of past work to ensure you choose the best tiller for your individual job.
How much is tiling?
A tiler may charge anywhere from $45 to $150 per square metre, depending on the size and complexity of your job.
What are the cost considerations for a tiling job?
You should consider the following:
Access to your property
The complexity of your job
Area size to be tiled
Choice in materials
Choice in tiler
Can a builder carry out tiling?
Tiling is a specialised qualification and service best carried out by a trained professional tiler. You may consider hiring a builder to do your tiling, but this does not assure the highest quality work if they don't specialise in doing this task every day.
How long will my tiling job take?
This is subjective to the complexity of your job, the experience of your chosen tiler, and the area to be tiled. To receive the most accurate time approximation for your job, you should ask tilers when obtaining quotes. Bearing in mind that a site visit may be necessary.
Will adding tiling in my kitchen and/or bathroom increase its value?
Often, yes! Tiling is an attractive and popular design choice in kitchens and bathrooms that can add value to your home especially if you are using high-quality materials and designs that stand out from the crowd.
How to choose the best tiling design?
Your best bet in choosing the best tiling design is to discuss options with your tiler. They are experts on the topic and will have the inside scoop on current tiling trends. They can also consider your style and preferences to match you with a tile you will love.
Further Reading
Posted under