How much does plastering cost? | 2023 cost guide
16th Feb '23 • By Rohit Mankame
There are two important questions that should be answered before you kick start a plastering job: "How much does plastering cost?", and "Is plastering a DIY or a task for professionals?"
There are a number of factors that will influence the cost of hiring a plasterer as well as a range of benefits that relate to each type of plastering. We dive into more detail below to determine the price of hiring a plasterer in 2023.
Get free quotes in minutes.
Get quotes from our qualified and licensed tradies Australia-wide.
Overview
How much does it cost to hire a plasterer?
Benefits of plaster
What are the different types of plaster?
What are the different plastering costs?
Factors that contribute to plastering prices
Questions to ask before hiring a plasterer
Plastering FAQs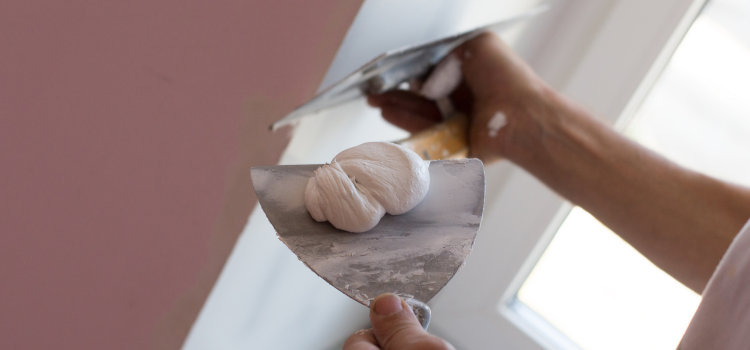 How much does it cost to hire a plasterer?
The cost of plastering typically costs between $20–$90 per square metre, so you can expect to pay a renderer anywhere from $500 to $20,000, depending on the size and complexity of the job.
The cost of a plastering job depends on the wall space to be covered as well as the type of plastering that needs to be completed, whether it be different types of plasterboard, partitioning, wet plaster, ornamental plaster, or plaster repairs. Removing old plaster or adding special finishes may also increase the costs involved. Most plasterers give a quote based on the square metres of wall space to be covered. The estimate depends on how many materials are needed, the cost of labour, and the total duration of work.
Benefits of Plaster
Whether you're undertaking a home improvement project, flipping a worn-out rental or helping out a friend, plastering is a great option. The biggest selling point of plaster is its durability. Plaster coating provides a much stronger and more durable wall finish than other alternatives (such as drywall). You will need to know some facts about rendering and see how much it costs to hire a renderer to get your plaster work done.
If you are looking for a tough and lasting wall finish that combats dents, knocks and accidents, then plaster is for you. Not to mention the decorative options available with a plastering finish, it can really dress up your wall. For those who are environmentally conscious, there is an added bonus — plaster is pollution free and, therefore, a better option for our planet.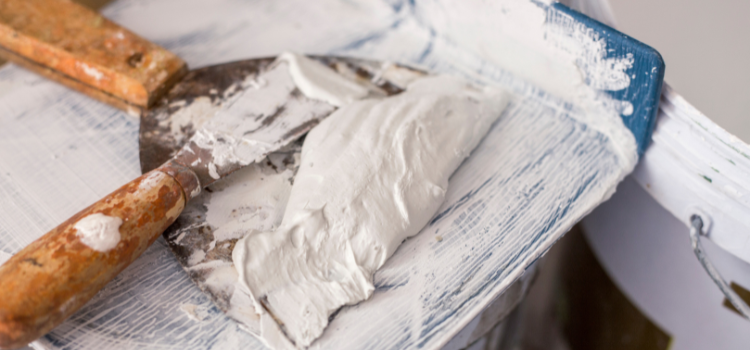 What are the different types of plaster?
There are multiple types of plaster to choose from. Here are the main plastering options:
Drywall Plaster
Drywall plaster is the preferred choice for most builders, as it includes fire-resistant options and drywall plaster with acoustic properties. Another benefit of this option is that you can create partitions for adding more space.
Lime Plaster
Another plastering option is lime plaster, which is made up of lime and sand. This material doubles as the undercoat and finished surface for your wall.
Cement Plaster
Cement plaster provides the best protection from bugs and parasites that may try and inhabit your walls. The ratio is 1:3 plastering cement to sand.
Gypsum Plaster
Gypsum plaster is less known due to its newness. However, it is quickly becoming the new favourite due to its reduced risk of shrinkage or cracking. It also is a jack of all trades, working as casting, undercoat, finish and one coat.
Wet Plaster
Wet plaster is perhaps the most well-known option, combining lime, cement (or gypsum), and water to formulate its mixture. It is most commonly applied wet via a trowel.
Ornamental Plaster
As its name indicates, ornamental plaster is primarily used when wanting to have decorative effects on the walls. For example, you may have designs such as ceiling roses, waves, or words that will rely on ornamental plaster.

What are the different plastering costs?
Standard Plastering
If you are looking for a per square metre cost, you can expect hard Plaster to be $20–$70 per square metre and wet plaster to be $45–$90 per square metre.
In terms of benchmark rates for plastering jobs, it can cost between $8 to $16 per square metre for the installation of plasterboard and between $15 to $20 per square metre for the supply and installation of plasterboard.
Ornamental Plastering
As mentioned, ornamental plastering is much more delicate, intricate and difficult, therefore the cost will reflect this.
According to Google, a cornice (in architectural terms) is defined as "any horizontal decorative moulding that crowns a building or furniture element — the cornice over a door or window, for instance, or the cornice around the top edge of a pedestal or along the top of an interior wall."
Cornice prices are as follows:
Installation: Up to $16 per linear metre
Supply and installation: Up to $10 per linear metre
Simple colonial cove cornice: $7.50 per linear metre
Large ornate Victorian cornice: Approximately $15 per linear metre
Additional plastering costs to consider:
Removal of existing plaster
Difficult access fee
Creativity/complexity fee
Chosen materials
Time required for the job
Get free quotes in minutes.
Get quotes from our qualified and licensed tradies Australia-wide.

Factors That Contribute to Plastering Prices
Size of the wall: The plasterer will only be able to give an accurate quote after having the dimensions of the wall — the larger the wall, the more plasterboard and other materials will be necessary.
Intricacy of the job: If the old plaster needs to be removed, the wall will need to be resurfaced, which will take more time and materials.
Addition of decorative trims and finishes: The skills and materials required for more detailed designs will increase the price of the plastering work.
Questions to Ask Before Hiring a Plasterer
On Service.com.au you can browse through a number of professional plasterers within your area. Some questions you may like to ask include:
How long will my job take?
Are you insured, and do you hold the relevant qualifications for this job?
Do you have references I can check?
Do you have examples of similar jobs I can see?
How much will this cost?
Can you provide a written quote?
You should always plan for every single cost and make sure it is covered in your quote.
Additionally, higher quotes may not be unreasonable but rather a reflection of the professional's experience, reputation and standard of work. Investing in the best possible tradesperson for your job is always recommended by the team at Service.com.au. However, our site offers plasterers for every kind of budget.
Necessary Licensing to Plaster
Whether your plasterer requires a licence to operate depends upon the state you reside in. Some states, such as NSW, have particular licences for dry versus wet plastering. Comparatively, other states have one licence for both. Or it may be the case that plastering falls under a builder's licence in your area. Consult your local government website to determine what the requirements are in your particular state or territory.

Plastering FAQs
What types of plastering finishes are there?
There is smooth cast finish, roughcast finish, sand-faced finish, pebbledash finish and scraped finish. We recommend discussing which is best for you with your plasterer and browsing through examples of each finish.
Is plastering messy?
Plaster can result in a small amount of dust, but most professionals will clean this away as part of their service.
How long does plaster take to dry?
You should expect the plaster to take anywhere from two to six days to dry. This depends on the time of year, surface, and other factors.
How long does it take to plaster a room?
On average, you can expect most rooms to be plastered in one or two days. However, this is a great question to ask when taking quotes!
When can plastering commence?
This is best answered by your plasterer depending on their schedule, however, once all the formalities and paperwork are completed, usually immediately! An inspection of the site may be necessary also.
Cost Guides
All the costs quoted were sourced at the time this article was written. They are to be used as an AUD cost guide and may vary locally, and are subject to market changes.
Posted under