How much does a bathroom renovation cost? | 2023 cost guide
25th Jan '23 • By Jared Jeffery
If you want to give your bathroom the love and attention it deserves this year, you may be wondering how much it costs to renovate a bathroom in 2023. The estimated cost of remodelling a bathroom depends on a number of factors outlined below, which should all be taken into consideration when planning the bathroom reno of your dreams!
How Much Does It Cost to Renovate a Bathroom?
You can expect to pay anywhere from $10,000 to $40,000 (or more) for a complete bathroom renovation. This of course is subjective to size, materials and more.
Generally speaking, you can expect to pay roughly around $10,000 for a very simple bathroom renovation. However, this price can be affected depending on where you live, the size of the bathroom, structural integrity and whether the layout needs to be altered in terms of the electrical and plumbing fittings. Small bathroom renovations may cost as little as $15,000 to $20,000, but large-scale, complex bathroom renovations can cost upwards of $40,000.
Bathroom renovations are one of the most popular home improvement projects of the moment. Whether you are preparing your home for the market, wanting a more comfortable experience for guests or simply dying to create the bathroom of your dreams… we get it and we want to help you realistically understand how much it's going to cost you!
Get free quotes in minutes.
Get quotes from our qualified and licensed tradies Australia-wide.
The costs involved with bathroom renovation should be viewed as an investment, as renovating can increase the value of your property, improve the appearance and functionality of the room, and provide rental appeal if you're looking to rent out your property.
Article Overview
Bathroom renovation costs?
The bathroom renovation process
How long does a bathroom renovation take?
Who to hire for a bathroom renovation?
Bathroom renovation alternatives
Bathroom renovation FAQs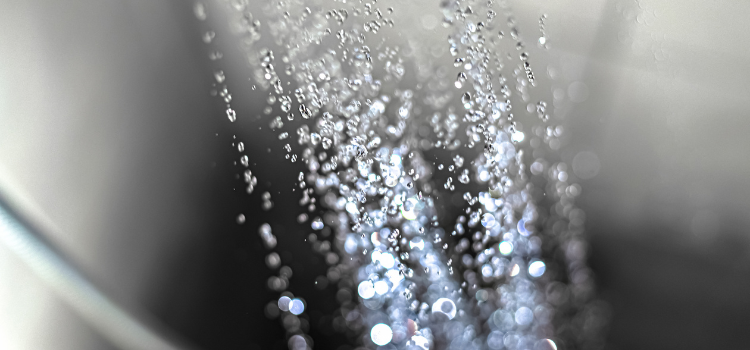 Bathroom Renovation Costs
Anywhere from $10,000 to $40,000, depending on several factors. If you want an approximate average, the Housing Industry Association (HIA)'s 2017/2018 Kitchens and Bathrooms Survey concluded the average bathroom renovation cost is approximately $17,000.
Renovation cost factors include:
Bathroom size
Chosen materials
Chosen fittings
Labour costs
Permits (if required)
Service.com.au breaks the cost of renovating a bathroom into three ranges: high, medium and low. Let's discuss.
High Range — Above $30,000
The over $30,000 range provides luxury bathroom renovations, including the use of premium materials and fittings. For this higher price, you are able to add any design elements you desire and are not restricted to the current layout. You will be working with an industry leader, with years of experience specialising in such projects. You are able to indulge on porcelain tiles, double showers, hanging vanities and glass tubs. Essentially, you are paying for the best of the best.
Medium Range — $15,000 - $30,000
The medium range is what most people budget for with their bathroom renovation. You can expect a large range of tiling, shower designs and gorgeous bathtubs to choose from. You may be slightly more restricted when it comes to changing plumbing or electrics, but as a whole the medium range assures a great bathroom renovation. Particularly for those who know where in the bathroom is best to invest their budget.
Low Range — Under $15,000
It is to be expected that a lower budget will restrict your choices. You will likely have to opt for large format porcelain tiles, framed shower screens and simple designs. While some professionals may offer low range prices, you may have to work with a less-experienced professional depending on how low your budget is.
Please note: Service.com.au always encourages our readers to beware of falling victim to low prices that promise a lot. While it can tempt the best of us, often long term issues can arise as the job has not been properly carried out.
What Factors Influence the Cost of Bathroom Renovation
Bathroom Plumbing Costs
Plumbers can charge anywhere from $100 - $150 per hour. When receiving a quote from a plumber you should ask for an itemised quote so you know exactly what each task costs.
Bathroom Tiling Costs
Most bathroom tilers quote by the square metre, and the price ranges from $30 - $170 per square metre. Be sure to account for floor and wall tiles and your chosen material.
Bathroom Bathtub Costs
A plumber is likely to charge anywhere from $350 to replace and fit a bathtub, bearing in mind that your choice of tub may affect this price. Brand new tubs begin at $400 upwards.
Bathroom Shower Screen Costs
The price of a shower screen will vary depending on your choice in size and design, however, a basic shower screen can cost as little as $400 to install. The cost of purchasing a shower screen begins at around $500.
Bathroom Toilet Costs
Again, depending on your choice of toilet the price can vary. Toilet prices range from $150 - $750.
Bathroom Vanity Costs
If you are chasing a 900mm wall-hung vanity with hidden handles expect to pay $500, a 750mm floor-standing console vanity will be closer to $900, a 1500mm double bowl vanity costs around $1000 and a 1200mm wall-hung vanity with integrated ceramic basin will be approximately $1400.
Bathroom Waterproofing Costs
Absolutely essential! The average-sized bathroom will cost anywhere from $500 - $750 to properly waterproof.
Labour Costs for Bathroom Renovations
Labour costs also have to be taken into consideration. Depending on the service provider, they might either charge an hourly rate, day rate or an overall cost for the project. You can expect to pay around $100 per hour for a qualified professional.
Paying a fair price for the services of a qualified tradesperson ensures that you will be receiving high-quality workmanship, so it's important not to only base your decision on the cheapest quote you receive, as this may be indicative of the level of service provided.
It's best to compare bathroom renovation quotes from several qualified tradespeople to get an idea of the price range, and select one based on their past customer reviews, photos of their work and their experience. Make sure you clarify whether the cost of their services is inclusive or exclusive of materials used, so there is a clear understanding of the costs involved from the outset.
You can potentially save costs by hiring individual contractors to handle each component of the bathroom renovation separately, as opposed to hiring a bathroom renovation specialist or builder to manage the separate tradies. However, you have to be cautious of job schedules and ensure each tradesman will complete the bathroom renovation in the required timeframe. Further, you have to ensure each service provider can undertake their work without interfering with the other.

Bathroom Fixtures
Another important factor that determines the cost of a bathroom renovation is the fixtures you select for the design of your bathroom.
Bathroom fixtures include:
Bathtubs
Vanities
Toilets
Sinks
Depending on the type of quality and design, this will also affect the overall cost of the project.
Fixtures will also require installation and electrical and plumbing lines connected. If these lines are not already in place this will also increase the cost of your bathroom renovation. If the plumbing is not conducted properly, this can cause immense issues and cost you greatly in the long run. It's best to do your research on how to hire a professional plumber. When it comes to plumbing, we recommend hiring a highly skilled plumbing professional with the appropriate plumbing licence in their state.
When it comes to fixtures, tiles will have a prudent impact on the renovation. To save money on your renovation, opt for ceramic tiles rather than marble, stone or decorative tiles. However, you should keep in mind cheaper tiles won't have the same impact as more expensive, decorative tiles. There are a variety of shower screen options that will also vary in price depending on whether they are framed or frameless, but for inspiration, it's useful to have a look at these shower screens that will leave you breathless.
Bathroom Countertops
People with tight budgets can opt for a single-sink vanity or a pedestal sink made from acrylic or laminate timber. These countertops will cost less than marble or stone benchtops.
Once you have determined an accurate overall cost, you can choose to splurge on a feature piece like a marble benchtop or decorative tiles to give your space a beautiful finish.
Make sure you plan carefully and be creative with your choices. At the end of the day, all you need is a beautifully renovated bathroom that fits your budget.
The Bathroom Renovation Process
It is a good idea to do some research and have a general understanding of the bathroom renovation process that will occur within your home. You can expect a seven-step process, as follows.
Design the Bathroom
This is the first part of the process, designing your new bathroom. You can lay this out on a piece of paper, within a folder, on an online software program or with the help of your chosen professional.
Strip the Existing Bathroom
The fun part! Stripping your old bathroom will come next, expect a lot of noise as your tradies get to work preparing the area for what is to come.
Plan the Plumbing
For those opting to make changes to the plumbing system in place, you are going to need to enlist a plumber and/or electrician to relocate the chosen systems. This is also a crucial moment for checking fittings.
Render the Walls
Once the wall amenities are finished by the plumbers and electricians, you can start rendering! This is essential in preparing the wall for new tiles or paint.
Tiling Preparation
The tiler will now begin preparing by laying cement bedding and waterproofing — two extremely important tasks in ensuring the safety of your bathroom and longevity.
Tiling
Once the prep work has been adequately carried out, the tiler will begin adding the tiles.
Fit-Out
Everything is added now! The bathtub, sinks, showers and everything in between. This is when you will begin to have a real feel for your new bathroom's look.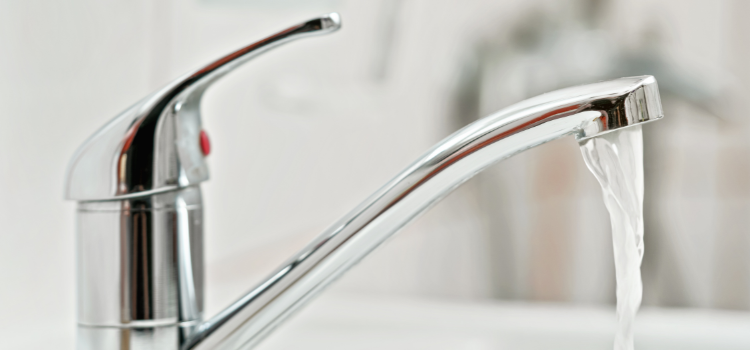 Initially, you will need to research, plan and design your bathroom. If you do not require any huge structural changes this process will take between 6 - 8 weeks. Allowing for design development, selection of materials/fittings and obtaining a variety of quotes.
The actual work should take 1 - 3 weeks minimum, depending on the scale of your project. Your chosen builder should be able to provide you with a time estimate. Variables that can affect your timeframe include relocating plumbing/electricals, large areas to be tiled, unforeseen events (e.g. a floor cavity) and structural works that require more time.
Who Do You Need to Renovate Your Bathroom?
You will need:
Bathroom builders or renovators
Electricians
Plumbers
Tilers
Waterproofers
You may also wish to hire:
An architect
A cabinet maker
But where can you find them?! Service.com.au provides a range of trade professionals to choose from, we recommend obtaining several quotes to ensure you get the fairest price for your job. We also recommend choosing the professional/s you feel best understand your needs, have a professional manner, and the required qualifications and licenses.
Helpful tip: bathroom renovators should be licensed. That includes your builder, plumber, waterproofer and sparky.
Bathroom Renovation Alternatives
Renovating an entire bathroom is neither a small job nor cheap, as such there are a few alternative ways to make your bathroom feel new without ripping it apart first. For example, you could simply replace your vanity, it is amazing the difference this can make. Or you could switch out your shower or repaint your tiles. Basically, focus on one area you use frequently or dislike the look of and simply change that!
Get free quotes in minutes.
Get quotes from our qualified and licensed tradies Australia-wide.
Bathroom Renovation FAQs
Q: What are the major costs to plan for in a bathroom renovation?
A: The major costs involved in a bathroom renovation include; plumbing, tiling, frameless shower screens, baths, toilets, vanities, lighting and waterproofing.
Q: Can I renovate my bathroom myself?
A: Unless you are a qualified sparky, plumber, builder and tiler all in one, we are going to say no. There may be certain aspects of a bathroom renovation that your average handyman/woman can handle but a large portion of the job requires specialised skills.
Further Reading:
Please note that all prices mentioned are to be used as an approximate guide only and are accurate at the time of writing. These prices may differ by location and at the discretion of each business.
Posted under