Get
free quotes

from the best appliance repairs near me
Where do you need appliance repairs?
Appliance Repairs
When a household appliance breaks down, it can be a hassle and an inconvenience to your daily routine. We're here to provide you with all the information you need to know about repairing your appliances when issues eventually occur.
Below, you'll find information on common appliance repairs, how to maintain your appliances to prevent the need for repairs, and tips for deciding whether to repair or replace an appliance. We'll also cover the licensing requirements for appliance repair technicians in Australia.
Get free quotes in minutes.
Get quotes from our qualified and licensed tradies Australia-wide.
Overview
Common household appliance repairs
How much do appliance repairs cost?
Maintenance and prevention
Appliance repair vs. replace
How to choose the right business for your appliance repairs
Does the technician need to be licensed?
Questions to ask your appliance repair company

Common Household Appliance Repairs
Usually, most appliance repairs often occur on the larger electrical items in the kitchen and laundry.
These include:
Refrigerator Repairs
Some of the most frequently reported problems include leaks, temperature issues, and strange noises. To troubleshoot these difficulties, you can check the door seal to ensure it's tight, make sure the thermostat is set correctly, and listen for unusual sounds such as knocking or buzzing.
In some cases, these issues may be caused by a faulty compressor or cooling system.
Ovens and Ranges
Another common situation revolves around range and oven repairs. These appliances are prone to heating issues, self-cleaning problems, and control faults. To troubleshoot these problems, check the heating element to ensure it's working properly, ensure the self-cleaning cycle is functioning, and take a look at how the controls are set by referencing the user manual.
These issues may be the result of a faulty thermostat or a problem with the ignition system.
Dishwasher Repairs
Dishwashers are also another kitchen appliance that may require repairs over their lifetime. Some of the usual issues include leaks, poor cleaning, and odd noises. To find the source, check for leaks, ensure the dishwasher is loaded correctly, and listen for knocking or buzzing sounds.
They could be occurring because of a blocked spray arm, a clogged filter, or a problem with the pump.
Washers and Dryers
Lastly, dryer and washing machine repairs are common as they are also prone to leaks and cycle issues. Ensure the cycle is set correctly, and as with the other appliances, check for leaks and unexpected noises.
These problems can be caused by a worn belt, a faulty motor, or a problem with the timer.
If you find you're having any of the above issues, contact a professional appliance repair technician to help.

How much do appliance repairs cost?
The cost of appliance repairs in Australia can vary widely depending on the type of appliance, the extent of the damage, and the location of the repair. In general, repairs for small appliances such as toasters or coffee makers tend to be less expensive than repairs for larger appliances such as refrigerators or washing machines.
Additionally, the cost of repairs can also vary depending on whether you hire a professional or attempt to fix the problem yourself. A professional repair service may charge anywhere from $50 to $150 per hour for labour, plus the cost of parts.
In general, for some of the most common repairs for appliances such as refrigerators, ovens, dishwashers, washers, or dryers, you can expect to pay around $150 to $300 for parts and labour. However, if the appliance is old or the problem is severe, the cost of repairs may be higher, and it may be more cost-effective to replace the appliance instead of repairing it.
It's also worth noting that some of the costs may be covered by your home insurance if the damage was caused by unexpected events such as a storm, fire, or flood. It's always best to check your policy and speak with your insurance company to see if you're eligible for coverage.
Get free quotes in minutes.
Get quotes from our qualified and licensed tradies Australia-wide.

Maintenance and Prevention
Regular maintenance is key to preventing the need for fixing common appliance issues later on. Here are some tips for maintaining common household appliances:
Refrigerator:
Clean the coils and condenser at least once a year to ensure proper airflow and cooling.
Check the door seal for tightness and replace it if necessary.
Keep the fridge at the correct temperature (between 3-5°C) to prevent food spoilage and keep the unit running efficiently.
Oven/Range:
Clean the oven and range regularly to prevent the build-up of food and grease, which can cause fires.
Clean the oven's self-cleaning cycle regularly to ensure it functions properly.
Keep the oven door closed when not in use to prevent heat loss.
Dishwasher:
Clean the dishwasher's spray arm and filter regularly to ensure they're not clogged.
Run the dishwasher on a regular basis to prevent mould and mildew from growing inside.
Use the correct detergent and rinse aid to ensure the dishwasher is cleaning effectively.
Washer/Dryer:
Clean the lint filter after each use to prevent fires and improve efficiency.
Keep the washer's drum and dispensers clean to prevent mould and odours.
Use the correct detergent and fabric softener to prevent damage to the machine and clothes.
In general, it's important to follow the manufacturer's recommendations for maintenance, which can be found in the owner's manual. Additionally, it's a good idea to schedule regular inspections by a professional service technician to ensure that all of your appliances are in good working order and to catch any potential problems before they become major issues.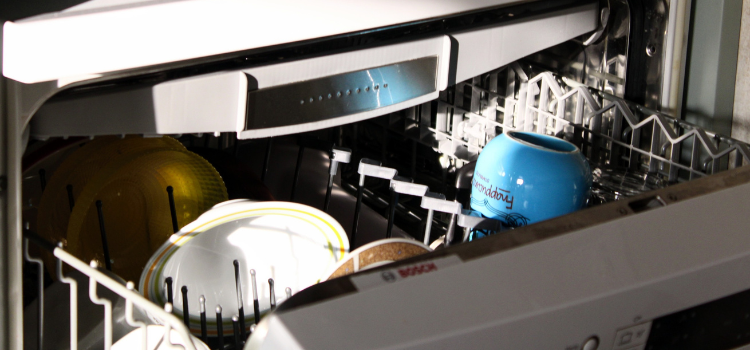 Appliance Repair vs. Replace
When a household appliance breaks down, you must decide whether to repair or replace it. Both options have their pros and cons, and the best choice depends on the specific situation.
Repairing an appliance can be a cost-effective solution if the problem is minor and the appliance is relatively new. Many common issues, such as a blown fuse or a faulty thermostat, can be easily fixed by a professional service technician at a relatively low cost. Additionally, many appliances come with warranties that cover repairs for a certain period of time, so it's worth checking to see if your appliance is still under warranty before making a decision.
On the other hand, if the appliance is old and in need of frequent repairs, it may be more cost-effective to replace it. Additionally, if the cost of the repairs is approaching or exceeding the cost of a new appliance, it may make more sense to replace it. Some appliances are also more expensive to repair than others, for example, it is more expensive to repair a fridge compressor than a broken door seal.
Another factor to consider is energy efficiency. If your appliance is older and less energy efficient than newer models, it may be worth replacing it even if it is still working properly. This can help you save money on your energy bills in the long run.
Ultimately, whether to repair or replace an appliance is a personal decision that should be based on the cost, age, and condition of the appliance, as well as your budget and needs. It's a good idea to consult with a professional service technician to get their opinion on the best course of action before making a final decision.

How to Choose the Right Business for Your Appliance Repairs
Here are some factors to consider when looking for the finding the best business for your home appliance repairs:
1. Gather Quotes
Enter the information outlining your repair job on Service.com.au, and we'll provide you with a list of local businesses that can help.
2. Narrow Down Your Search
Service.com.au uses a three-tier badge system to assist you in making the right choice.
We recommend selecting a tradie with the highest level (badge 3 – 'recommended') from our three-step verification process.
3. Do Further Research
Once you've narrowed down your choices, check out the business' online presence to get an understanding of its reputation and range of services. Visit their website and social media pages to find customer reviews.
Does the technician need to be licensed?
In Australia, the licensing requirements for appliance repair technicians vary depending on the state or territory in which they work.
Generally speaking, some states and territories have licensing schemes for tradespeople, including appliance repair technicians, while others do not. For example, in Victoria, New South Wales, and Queensland, a person who carries out certain types of electrical work, including appliance repairs, must hold an appropriate electrical licence. In other states and territories, such as Western Australia, South Australia, and the Australian Capital Territory, there is no mandatory licensing scheme for tradespeople.
However, even if a licensing scheme is not in place, it's always a good idea to check the technician's qualifications and experience before hiring them. This can help ensure that the technician has the knowledge and skills needed to perform the repair safely and correctly.
It's also worth noting that some manufacturers of appliances require their repair technicians to be trained and certified by the manufacturer in order to perform repairs on their products. These certifications are usually specific to the brand of appliance and are separate from any general licensing requirements.
It is always recommended to check with the authorities or the manufacturer to ensure that the technician you're hiring is qualified and authorised to perform the repairs you need.
Questions to Ask Your Technician
Here are some questions that can be helpful to ask when hiring someone for your home appliance repairs:
Can you provide references from previous work?
Are you licensed or insured?
How long have you been in business?
Do you have specific experience and training to repair certain brands or types of appliances?
How do you communicate with customers during the process?
Are you flexible with your schedule, and can you work on weekends if necessary?
With these tips, you'll be able to determine whether to repair or replace your appliance and who is the best business for the job so that you can have your home back in working order as quickly as possible.
Please note that all prices mentioned are to be used as an approximate guide only and are accurate at the time of writing. These prices may differ by location and at the discretion of each business.