Get
free quotes

from the best plumbers near me
Where do you need plumbers?
Plumbers
A plumber is a dedicated expert hired to repair and maintain all elements of water supply including pipes, fittings and apparatus.
With jobs varying in scope from a simple leaky tap, to complete installation of complex water systems, it can be hard to know when it's time to hire a plumber.
While it may be tempting to raid your toolbox and tackle minor issues yourself, plumbing is a skilled profession and best practice in industry protocol must always be followed to avoid causing more damage requiring serious repair.
Don't throw plumbing problems in the 'too hard basket' or keep your fingers crossed they'll clear themselves.
Get free quotes in minutes.
Get quotes from our qualified and licensed tradies Australia-wide.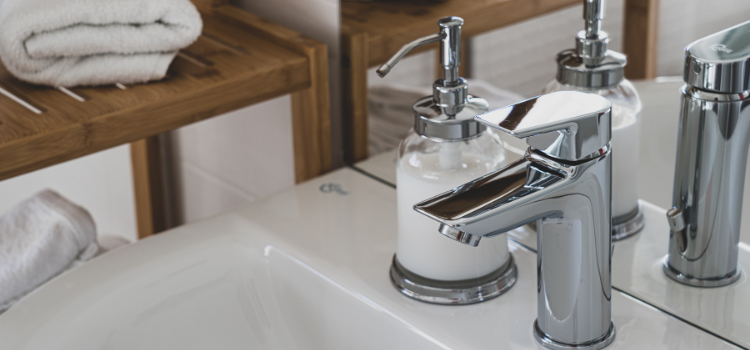 As an investment in your property always hire a plumber if you notice the following:
Smell of Sewage
A lingering odour similar to rotten eggs or waste may indicate blocked sewage pipes. A plumber will detect the source of the nasty niff quickly and efficiently and use appropriate tools to clear the blockage leaving life more pleasant for both property owners and everyone in the vicinity!
Slow Drainage
If it's taking longer than usual for water to drain down the plughole, generic blocked drain solutions may clear minor blockages. For more severe blockages, don't risk damaging fixtures and fittings with incorrect plunging techniques, it's time to hire a plumber.
Drop in Water Pressure
Slow running taps or a drop in water pressure may be a sign of damaged pipes or a water leak. Hire a plumber to take a thorough look at piping and prescribe the fastest and most cost-effective solution.
Gurgling and Bubbling in the Toilet
A gurgling noise or bubbles coming from the toilet bowl may indicate the air is struggling to escape, likely caused by a blocked pipe or drain. If the air can't escape through the pipes, it won't be long before dirty water won't flush either and will be forced back over the toilet leading to a messy flood. Hire a plumber before the problem escalates, blocked toilets never fix themselves!
Water in the Pipes When Taps Are Off
The sound of water running through the pipes when taps are off may indicate a water leak. Make sure all taps and water equipment are switched off and check the water meter. If the meter changes within an hour, a water leak is likely to be present and you should hire a plumber.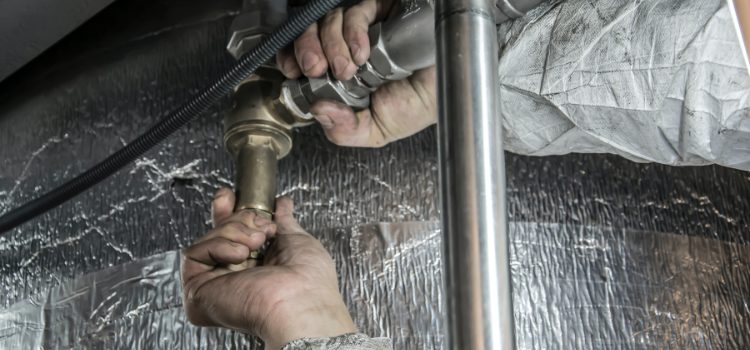 Plumbing jobs cover a wide spectrum with different types of plumbers offering skills and expertise to suit the individual needs of the customer.
Choose from the following different types when you need a plumber:
Residential Plumber
A residential plumber is experienced in installing and maintaining residential plumbing systems in new home builds and renovations of all sizes.
Residential plumber duties include:
Installing complete plumbing and water systems for new builds.
Removing and re-designing plumbing systems for renovations.
Modernising and re-plumbing worn systems in a household.
Offer expert advice on plumbing design for new builds and renovations.
Commercial Plumber
Commercial plumbers are expertly trained to service, repair and install pipes and water systems in business buildings such as industrial warehouses, retail outlets, office buildings and churches. Commercial plumbers are familiar with bigger, more intricate plumbing systems and are proficient at working around the needs of the business.
Commercial plumber duties include:
Installing and maintaining plumbing systems in industrial units and buildings used for business.
Repairing plumbing in schools, hospitals and hotels.
Considering the needs of the company including walkthrough traffic, employees, and workplace health and safety requirements.
Service and Repair Plumber
A service and repair plumber will troubleshoot plumbing problems and service existing water systems and piping across residential and commercial buildings.
Service and repair plumber duties include:
Liaising directly with the client to schedule appointments and troubleshoot plumbing problems in a home or office.
Arranging tools, materials and equipment required for service or repair.
Causing minimal disruption to the client when repairing toilets and plumbing issues in the home or business.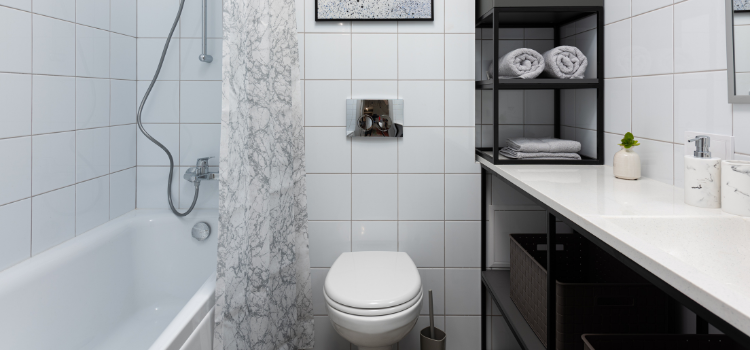 Common plumbing problems vary in size and scale and can include the following:
Leaky Taps
While a leaky tap may seem like nothing more than an irritation, according to SA water, a tap that drips even just twice a second can add an extra 25 litres of water a day! Considering the number of taps that leak at any given time, leaky taps are no longer just an annoyance but a severe environmental issue that must be addressed swiftly.
Tip: Don't try and fix leaky taps yourself. Overtightening washers can cause cracks which can lead to the whole tap system needing replacement.
Blocked Toilet
Caused by the flushing of an unwelcome object, a blocked toilet is generally avoidable. Too much paper, facial tissues and children's toys are some of the most common offenders known to block narrow pipes.
A blocked toilet will never repair itself and if left unattended will eventually lead to a flood covering the bathroom with the unpleasant contents of the blockage.
Tip: Never flush anything but waste and toilet paper. Address signs of a blocked toilet promptly to avoid further damage caused by flooding.
Blocked Drains
Blocked drains are one of the more common plumbing problems that are easily diagnosed yet complicated to fix.
Internally, food waste or loose hair can easily wreak havoc with a kitchen or bathroom drain. Externally, advanced equipment may be required to locate the blockage which could occur anywhere within a complicated drainage system.
If not treated promptly, blocked drains can burst causing significant damage to a home or property.
Tip: If home chemical treatments designed to clear blockages don't work the first time, always call a plumber. Mixing chemicals can be hazardous to health, and if a solution didn't work the first time, the blockage is likely to be more severe and require professional intervention.
Burst Pipes
As one of the more common plumbing problems, burst pipes are often unavoidable and can cause extensive damage in the vicinity.
Common causes include:
Wear and tear of older pipes
Deterioration caused by rust
Tree roots taking over
Frozen water expanding in colder climates
Tip: Identify potential burst pipes by paying attention to excess water around ceilings, walls, carpet and in gardens.
Drop in Water Pressure
A drop in water pressure is one of the more common plumbing problems potentially caused by corrosion or build-up of sediment in the pipes.
Tip: If accessible, use a toothbrush to remove any apparent signs of sediment around the tap. If this fails to increase the water pressure, you will need a plumber.
Plumbing jobs are often unpredictable leaving little-to-no time to plan or prepare.
An emergency plumbing job can occur 24 hours a day, seven days a week and requires immediate attention, whatever the time of night or day.
A plumbing job is considered an emergency if it puts people, property, or business processes at risk. An emergency plumbing job is also classified as one that involves electricity and therefore poses a fire hazard.
The following plumbing jobs may also be considered an emergency depending on the circumstances:
Burst Pipes
Burst pipes can cause extensive damage to home or property so the sooner they're located and repaired, the better. Whatever the time of night or day, if water gushes through the walls, ceiling, or outdoor areas, an emergency plumber must be called.
Flooded Toilet
A toilet overflowing with waste is both a risk to property and a severe health hazard. If the toilet has flooded, don't attempt to clean and unblock it yourself. Even if it's an unsociable hour, call an emergency plumber who can fix the issue and remove waste safely and hygienically.
Water Leak
Cracked drains or corroded pipes may cause water to leak and can strike at any time of night or day.
If you notice leaking water, turn the water off at the mains and contact an emergency plumber immediately to reduce the risk to a property and its occupants.
Get free quotes in minutes.
Get quotes from our qualified and licensed tradies Australia-wide.

When searching online for 'residential plumbers near me', you'll find the cost and pricing structure to hire a plumber varies significantly between professionals.
Some plumbers may charge by the hour, and some by the job. Understanding the payment expectations before committing to a plumber will help you choose the most appropriate plumber for your home or business.
Hourly Rate of a Plumber
If a plumber charges per hour, the severity of the plumbing job is irrelevant. The plumber will charge from the moment they arrive until the moment they leave, often in 15-minute increments.
Plumbing costs per hour can range anywhere from $50 an hour for a general plumber with limited experience, to upwards of $150 an hour for a specialised or more experienced plumber who is in higher demand.
Costs per hour generally include:
Diagnosis of the problem
Repair
Labour
Tools and equipment
Clean up
Prices Per Plumbing Job
A plumber who charges per job will quote a fixed rate that is unlikely to change. This price will include labour, time at the property and materials.
Price per job remains the same regardless of:
The time it takes to complete
Equipment used
How many plumbers required
Learn more: How Much Does It Cost to Hire a Plumber?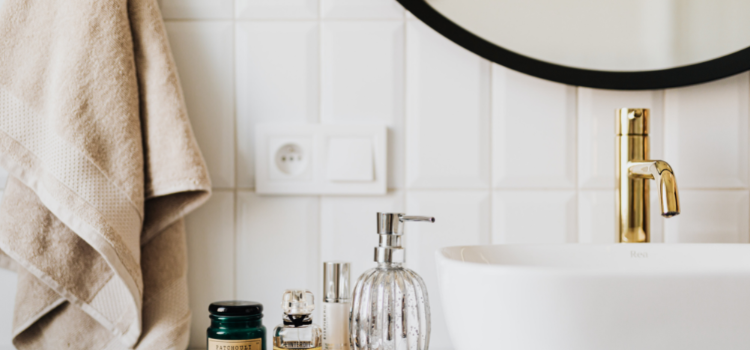 Cost to Fix a Blocked Drain
The price to locate and repair a blocked drain can vary from $60 to clear a small blockage from a kitchen or bathroom upwards of $20,000 to replace a faulty drainage system.
Cost to Fix a Blocked Toilet
Blocked toilets can vary in severity depending on how deep the blockage is. You can expect to pay between $150 and $200 to clear a blocked toilet.
Cost to Install Plumbing Systems in a New Build
Depending on the size and scope of the project you can expect to pay $5,000 to install plumbing in a small property, and up to $20,000 for a larger home. This price will include bathroom and kitchen plumbing including hot water systems, and installation of appliances such as dishwashers and fridges.
Emergency Callout Fee
If a plumbing job is an emergency or needs repair during unsociable hours, you may pay a callout fee of up to $150 on top of the cost to repair.
With water gushing everywhere causing damage to a property, you might not be prepared to ask too many questions when you book the emergency plumber. Always remember to ask the callout cost before the plumber arrives to avoid any surprises as this is likely to be added on top of the standard price of repair.
Emergency callout fee includes:
Visiting a property during unsociable hours, any time of the night of day
Travel time
Diagnosis of the problem
Up to 30 minutes of labour
Callout Fee
A callout fee is normal and usually required for most plumbers to visit the property and assess the situation during regular work hours.
Callout fees vary depending on the skills and experience of the plumber. Typically, the callout fee may start from $60 and range anywhere up to $150. You'll generally find that the fee is commensurate with the hourly rate.
Callout fee includes:
Travel time
Diagnosis
Quote
Up to 30 minutes of labour
Factors That May Affect the Cost to Hire a Plumber
How far the plumber travels
Time of day
Experience of the plumber and how busy they are
If a business depends on it
The skill level of plumber attending
Technical expertise and equipment required (for example, hot water systems)
The complexity of the problem
The region the plumber is hired
*Please note, prices quoted are a rough guide only, and you must always consult directly with a plumber to get an accurate quote.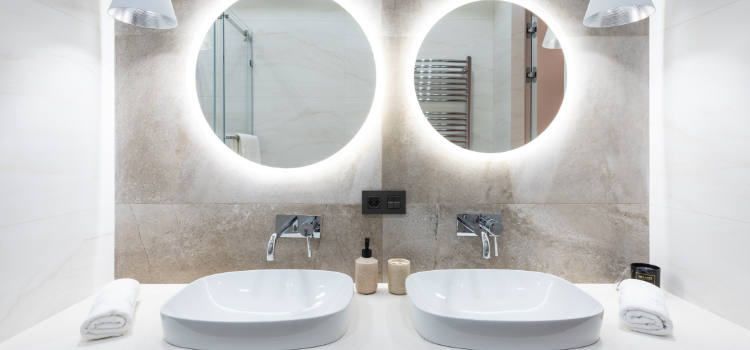 While minimum levels in training are required to qualify for a plumber's licence, plumbers still vary in quality and standards in service delivery. At Service.com.au we're committed to helping you choose the right plumber so follow our tips to find a plumber that meets your requirements.
Search for reputable plumbers on Service.com.au
Use the Service.com.au directory to source quotes from plumbers in your area. Enter your details in the online search engine to receive listings for all plumbers who meet your specific requirements.
Compare Costs
Plumber's quotes can vary from budget to boutique. Always request at least three quotes and focus on the value included rather than just the price. Does the quote include callout fee, cost of all labour and parts, and GST? Quotes will always vary, but cheaper doesn't necessarily mean better.
Pay Attention to the Service.com.au Three-Tier Badge System
Demonstrating our commitment to helping customers make the right choice, Service.com.au operates a three-tiered badge system to help you find the most suitable plumber. All plumbers listed in the Service.com.au directory are encouraged to achieve a badge status for their listing in order of verified (badge one), trusted (badge two) or recommended (badge three).
Check Reviews and Portfolio
Once you've narrowed down your choice, visit the plumber's website and social media profiles directly from their Service.com.au listing and read reviews from previous customers. Choosing a plumber can depend on a combination of factors and Service.com.au gives you a holistic picture of a plumber's offering to help you make the right choice.
Learn more: How to choose a plumber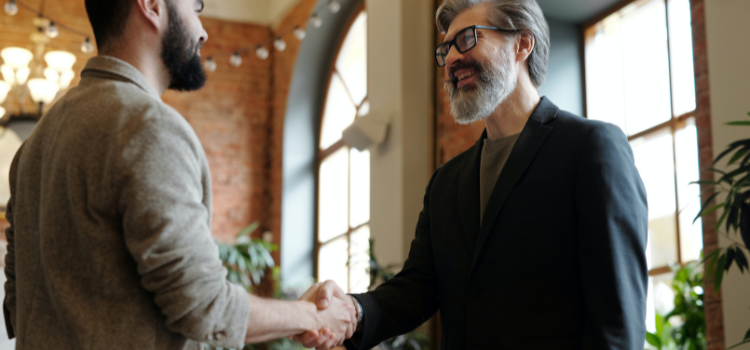 In most cases, it's illegal for a plumber to practise without a licence. The only exception is a trainee plumber who is studying for a formal qualification such as an apprenticeship and working under the direct supervision of a licensed plumber.
Plumbing Licence Requirements
While licensing requirements may vary between states and territories, to qualify for a licence, a plumber must generally meet the following minimum criteria:
Educated to high school level with a good understanding of English and Maths
Completed an apprenticeship or equivalent trainee program with practical experience under a licensed plumber
Completed a Certificate III in Plumbing
Apply to the regulatory body in the state or territory of which they practise (it's important to note that a separate licence is required for each state).
Plumbing Contractor
To sell plumbing services, a plumber must have a plumbing contractor licence. This licence allows a plumber to set up a business and employ staff as a sole trader, partnership or company.
As well as holding a licence as a general plumber, if a plumber chooses to specialise in any of the following areas, they must also undertake training and a skills assessment to receive a specific licence:
Water supply
Sanitary plumbing
Mechanical services
Roofing
Drainage
Gas fitting
Fire protection
Irrigation
A plumber must obtain the relevant licence for each state in which they wish to operate. You can refer to the licensing requirements for each state here:
These will be very helpful sources when searching for 'plumbing services near me'.
Need a plumber?
Get free quotes in minutes.
Get quotes from our qualified and licensed tradies Australia-wide.

The most suitable plumber to work on piping and water systems in a residential or commercial property is one committed to service delivery, highly-qualified, and reliable. Before choosing a plumber, make a note of the following list of questions to ask your plumber:
1. Are you licensed?
All plumbers throughout Australia must legally hold a licence and display this on all advertising and marketing material.While the plumber must be licensed, the client is within their rights to check the status of the licence by asking to view appropriate documents.
2. Do you have insurance?
A plumber must have public liability insurance to cover the cost of any damages that occur while they're working on a property. You can request to view insurance documents and an insured plumber will happily oblige before work begins.
3. Do you clean up after work?
Plumbing work can be messy. It's not unusual to dig holes or remove walls to access pipes, drains or water systems. While it's not always possible to remove every trace of a plumber's visit, it's worth asking about their clean up policy so you can prepare.
A plumber may be a certified 'Tidy Tradie' meaning they're obligated to take their shoes off before entering a home, remove rubbish, and leave the property as close as possible to how they found it.
4. Do you have references?
If a plumber is recommended (badge three) through Service.com.au they must display five reviews from customers on their listing. Additionally, you can ask a plumber to provide further references with their quote, so you know you're getting the best general or specialised plumber to meet your needs.
5. When do I pay?
All plumbers offer their own payment structure. Some may require payment on the day with an EFTPOS machine; others may leave an invoice. For construction works, they may bill 50% in advance and 50% on completion. Having a clear understanding of payment requirements from the outset will lead to a positive plumbing experience with no surprises once the plumbing job is complete.
With so many qualified plumbers in your area, there's much to consider when choosing a plumber. Enter your details in Service.com.au to start researching local plumbers today.
Find a plumber near me:
Get free quotes in minutes.
Get quotes from our qualified and licensed tradies Australia-wide.