How to make a garden bed?
22nd Dec '21 • By Shreya Kulkarni
Garden beds look beautiful in the backyard but they aren't easy to create and maintain. Read through the article and understand how to set up your garden bed.
Whether you have experience in making a garden bed or none at all, you will definitely need the help of a professional gardener to assist you in getting this job done. Creating your garden by starting with garden beds is one easy way to increase the value of your home.
A plant's roots serve as its base and foundation, allowing it to thrive. You'll have a happy, healthy plant that can withstand the harsh rain and summers if you have good roots. Your plants will not be able to reach their full potential if they have a poor root system, leaving them exposed to insects and disease. Good soil preparation is the most crucial aspect of good roots. You must secure your garden with good soil where your plants can thrive and sustain life.
Different Kinds of Garden Beds
There are three primary sorts of beds you can make: a completely new bed that has never been planted, an empty bed that has previously been planted, and an existing perennials, bulbs, and shrubs in a planted bed. There are different ways of preparing each kind of bed. Read through the article and understand how to set up your garden bed. If you realize that you need professional help in any preparation you have to do to set up your garden, you can ask how much gardener service costs and prepare the amount needed to accomplish the job.
It can be difficult to prepare your soil adequately if you are not a gardener. You can ask for multiple gardener quotes to help you find the right gardener for your garden preparation needs. There are, however, some simple actions you can take to make your beds ready for planting. These ideas will also guide you on your journey to garden on a budget.

Starting A Garden Bed From Scratch
Increase the value of your property by establishing a safe ground for your plants. Start with working on your garden bed. Check whether there are any hidden utility lines on your property before adding a new flower bed or just planting a tree or bush. Most regions should have a phone number you may call to find where these lines are located. For the exact phone number, contact your local government. Aside from public utility connections, you will want to make sure you have found any irrigation lines on your property to ensure that your garden will have enough water to sustain growth.
Outline Your Garden Bed
The ideal method to start preparing this type of bed is to draw out the outline in the fall. Using a garden hose to determine the bed's outline can be useful at times. You may adjust and reconfigure a garden hose till it's the perfect form and size for your bed.
Remove Existing Vegetation
When preparing a brand new bed, you will need to kill the existing vegetation. If this is woody material, you will need pruners or perhaps even a saw. If the existing weeds are herbaceous plants, things like grass and chickweed, you will have an easier time.
Turn The Soil Over
Once the present plant has died, turn the bed over with a tiller, spade/shovel, or garden fork. It may be difficult to get your tiller to break into the soil in a brand new bed, so turning the bed over with a spade or shovel first may be the best option.
When dealing with the soil, it should be damp but not wet. When you flip the dirt over, it will clump if it is too damp. It will be difficult to dig and detrimental to the soil if excessively dry. When you turn a spade full of soil over, it should break up and appear moist without adhering to your equipment or leaking water.
Add Compost To The Bed
After turning over the soil, apply a 2 to a 3-inch thick layer of organic matter or compost over the bed, then turn it over again to incorporate the compost. Compost improves the soil by nourishing and enhancing the soil's structure.
Get Rid Of Weeds
Turning over the soil exposes previously buried weed seeds to light, allowing them to germinate. Applying a heavy mulch over the bed, such as pine needles or bark products, or treating your bed with a weed-and-feed product to assist in inhibiting germination, can help control the germination of these seeds. If you use weed and feed, make sure you follow the instructions and apply it correctly. If used incorrectly, some weed and feed products might harm underground roots. You will easily learn how to plant the best bulbs and facilitate their growth when you have a safe place where they can grow.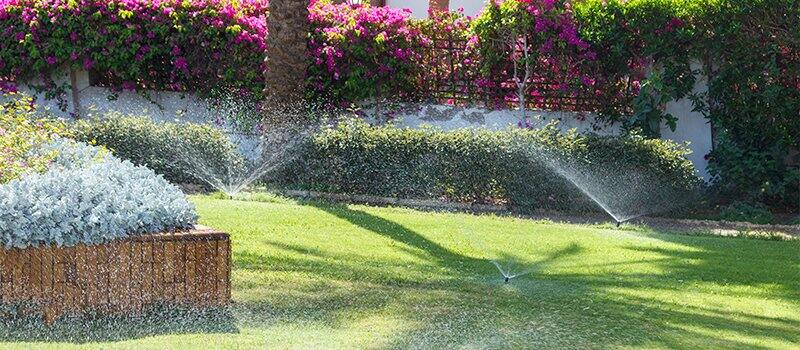 About Irrigation, Planting, And Mulch
Install an automatic irrigation system before you start planting. Drip tubing is ideal for flower beds since it directs water to the plants' roots. You'll also save time by not having to drag a hose around to water by hand. See our WaterWise Drip Irrigation system in action.
You may still want to add a layer of compost to the top of the soil after you've planted the bed. A layer of mulch or compost on top of the soil will help keep weeds at bay, improve the overall appearance, and maintain moisture in the soil. Preparing your garden bed carefully and meeting all standards that your plants require is a great way to upgrade your home.
Get free quotes in minutes.
Get quotes from our qualified and licensed tradies Australia wide.
Posted under