How much does carpet cleaning cost? | 2020 cost guide
21st Nov '19 • By Jared Jeffery
Regular cleaning can help increase your carpet's life and keeps your home germ and pest free. This is where a professional carpet cleaner comes in handy! Below we've provided a brief summary on how much carpet cleaning can cost.
How much does Carpet Cleaning Cost?
You can expect to pay anywhere from $25 to $100 per room for professional carpet cleaning. Carpet cleaning is typically charged at $0.25 per square foot of carpet. 
 Get Carpet Cleaning Quotes Now
Household carpets tend to fall victim to a number of nasties, such as dirty dog pawprints, spilled wine, sand, dust build up, mudd, your child's breakfast and everything in between! In little to no time your once beautiful cream carpet resembles a more earthy brown colour. The good news is that you can stop trying to scrub out the latest stain and enlist the help of a professional carpet cleaner! 
Whether you are preparing your house for the market, desperate to remove some grimey footprints or simply looking to refresh your carpet's look - a professional carpet cleaning is always a good idea!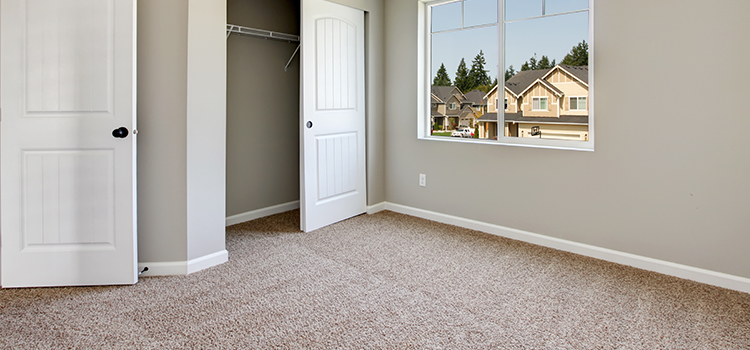 Article Overview
Carpet Cleaning Prices 
Why get your Carpets Cleaned 
Carpet Cleaning Services & Methods
Cost to Hire a Professional Carpet Cleaning Company
The Cost of DIY Carpet Cleaning 
Professional Services Vs DIY
Dry Cleaning Vs Steam Cleaning
How to get the Best Carpet Cleaning Quote
Carpet Cleaning FAQs

Carpet Cleaning Prices 
Average carpet cleaning costs per room: 
National Average Cost - $55 per room 
Minimum - $25 per room
Maximum -$100 per room
Average carpet cleaning costs per square foot:
650-1000 square feet - $99-$250 
1000-1800 square feet- $150-$450
1800-3000 square feet- $300-$600
Lower Range 
The cheaper room costs may be due to smaller room sizes or perhaps a carpet cleaner with minimal experience may offer more competitive prices as he or she builds up their experience and customer base. 
Medium Range
The medium cost range may, again, be due to the size of the rooms being cleaned. However this can also be an indicator of experience, reputation and professionalism. 
High Range
If you have large rooms with a large area of carpet to clean, you will obviously be charged more. With that in mind, you may also be quoted a higher price if the carpet cleaner is extremely experienced, with a number of years cleaning carpets and a strong portfolio of clients. As with most services, you are paying for quality, speed and assurance of a professional service. 
Some carpet cleaners offer memberships that can bring down ongoing prices! It is also worth noting that prices may vary depending on the following factors:
For heavily soiled carpets 
For removal of furniture 
For furniture/upholstery cleaning 
For stair cleaning 
For water damage
For wicking 
Why Get your Carpets Cleaned? 
As mentioned, there are a number of reasons to have your carpets cleaned! Your kids might have had a little too much fun finger painting. Or maybe your beloved dog has trailed his muddy pawprints across the living room. Your best friend had a few too many red wines and dropped the last glass all over the rug. Or maybe you have an inspection coming up!
Whatever it is, professional carpet cleaning can make a world of difference to your home's cleanliness and general appeal.
Carpet Cleaning Services & Methods 
Carpet Cleaning services include the following: 
Carpet and fabric protection: repel dirt and resolve liquid spill damages
Steam cleaning: sprays hot water onto the carpet and extracts it at a high pressure 
Dry cleaning: suitable for carpets with minimal soiling that require a less invasive clean 
Upholstery cleaning: refreshes the look of furniture and promotes longevity 
Rug cleaning: prevents fabric damage and removes dirt 
There are a few different methods of carpet cleaning, which will be recommended after a carpet cleaner has discussed your job and inspect your home. These include: 
Hot Water Extraction (HWE) Carpet Cleaning
HWE carpet cleaning involves the application of extremely hot water (and often a cleaning agent) through a high pressure water system. It is imperative that the water is properly extracted and that the carpet is allowed enough time to dry to avoid mold. Cotton and wool carpets may cost an additional 30%. 
Shampoo Carpet Cleaning 
The carpet receives a shampoo clean without rinsing and vacuumed to remove dirt and grime. Due to the minimal use of moisture, there is a much faster dry time with shampoo carpet cleaning. 
Dry Carpet Cleaning
The fastest drying option, dry carpet cleaning uses a powder and cleaning agents that absorb dirt and grime. The carpet cleaner will then brush this into the carpet and vacuum to result in a clean carpet. While this is a more affordable option it is not suitable for carpets in need of a deep clean. 
Encapsulated Carpet Cleaning
Encapsulated carpet cleaning uses a wet foam detergent to trap the dirt and is too vacuumed after about 20 minutes. Another fast drying option suitable for less deep cleans. An added bonus of this carpet cleaning method is that it continues to clean over time.
Bonnet Carpet Cleaning 
Mostly suited to commercial carpets, Bonnet carpet cleaning will only clean the top layer of your carpet but will do so in a fast and efficient manner. A cleaning detergent is sprayed onto the carpet and a motor spins over the carpet absorbing the dirt.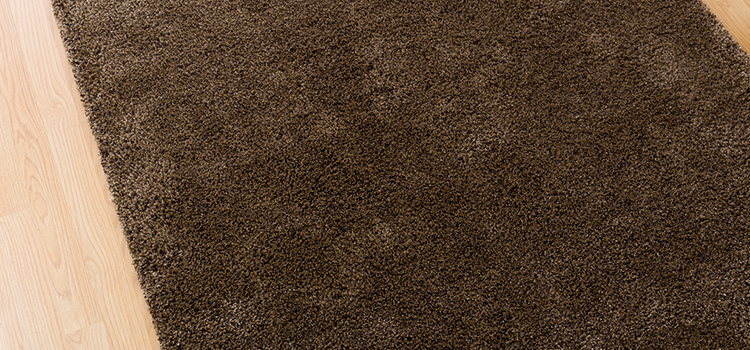 Cost to Hire a Professional Carpet Cleaning Company?
The average cost for getting your carpets cleaned by a professional carpet cleaning company is around around $20 to $40 per room. Cost can vary depending on the size and the state of the carpets. 
The Cost of DIY Carpet Cleaning 
Renting your own carpet cleaning machine can cost $30 an hour, but keep in mind that as an inexperienced carpet cleaner it may take you significantly longer to carry out the task than it would a professional. Common household cleaning products such as vinegar can be suitable for spot cleaning. 
Professional Services vs DIY
If you're looking to save a few bucks, you can always pick up a quality carpet cleaning solution from your local grocery store. The main difference between a professional and DIY clean is the quality and guaranteed results. If you have a really tough stain, the smart choice is to hire a professional for best results, or you could risk making the stain more embedded.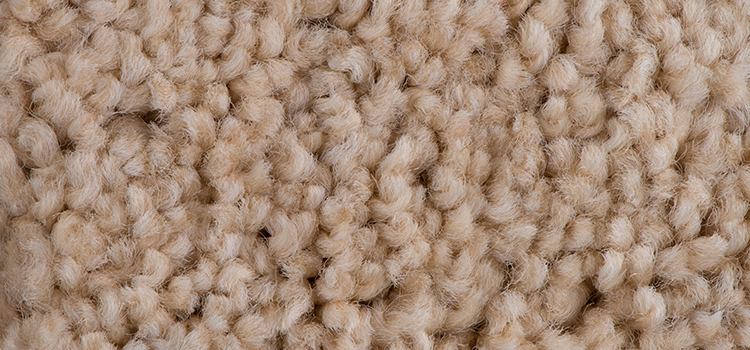 Dry Cleaning vs Steam Cleaning
There are two main types of carpet cleaning methods: dry cleaning and steam cleaning. 
Dry Carpet Cleaning
Dry carpet cleaning involves the use of chemical foam and powders to get rid of dirt and stains. They are allowed to sit on the carpet and given time to seep in before being brushed off with a specially designed brush. It is known as dry cleaning because it doesn't involve any use of water and the chemical compounds used are dry.
Steam Carpet Cleaning
Steam carpet cleaning requires a special machine, called a steam cleaner, which uses detergent and hot water extraction. Actual steam isn't used since that would harm the carpet fibers. This method can force tough stains and dirt out.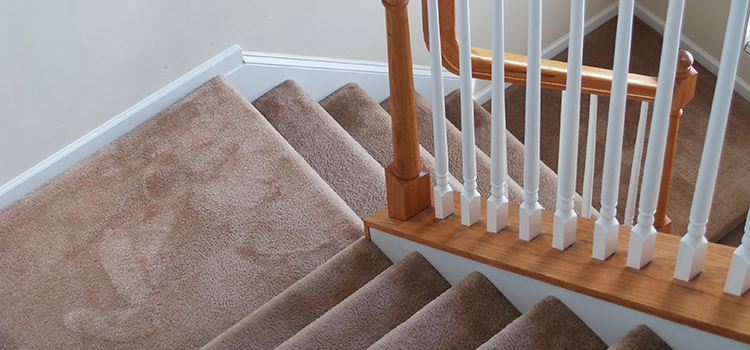 Which method is the best? Neither option is necessarily better than the other. The main difference between the two is their drying time. Dry carpet cleaning is "walk on dry" straight away but can take up to 2 hours to completely dry. Steam cleaning, however, can take anywhere from 4 to 24 hours to dry.
How to get the Best Carpet Cleaning Quote
Browse Service.com.au for a number of professional carpet cleaners available in your area. Obtain at least three quotes to get a clear benchmark price for your specific job and choose a cleaner who has examples of their work, a professional manner and some form of qualification. 
You may wish to ask your prospective carpet cleaner the following key questions:
How long have you been working as a carpet cleaner? 
Can I check your references?
Do you provide written quotes?
Are you part of an association?
How long will my job take?
How long will my carpet take to dry? 
The prices above are just a guide and subject to the time the article was made, if you want an accurate and up to date price, get up to 3 quotes from local carpet cleaners today.
 Get Carpet Cleaning Quotes Now
Carpet Cleaning FAQs
Q: Dry Cleaning or Steam Cleaning - which is best?
This depends on when your carpet last received a clean, the type of fibre, degree of staining and whether your carpet is in a home or office. A professional carpet cleaner will advise which is most suitable for your job. 
Q: How much does carpet cleaning cost?
You can expect to pay anywhere from $25 to $100 per room for professional carpet cleaning. Carpet cleaning is typically charged at $0.25 per square foot of carpet. 
Q: How often should I have my carpet cleaned? 
This depends on how you treat your carpet, for a moderately clean home without pets once a year can suffice. However once every six months is standard practise and more frequent if your carpet becomes heavily soiled. 
Q: Where can I find a good carpet cleaner? 
Service.com.au provides a variety of professional carpet cleaners within your proximity to choose from! Talking to more than one carpet cleaner will help you find the most professional cleaner. Be sure to check references and examples of previous jobs to ensure you receive a top quality service. 
Posted under