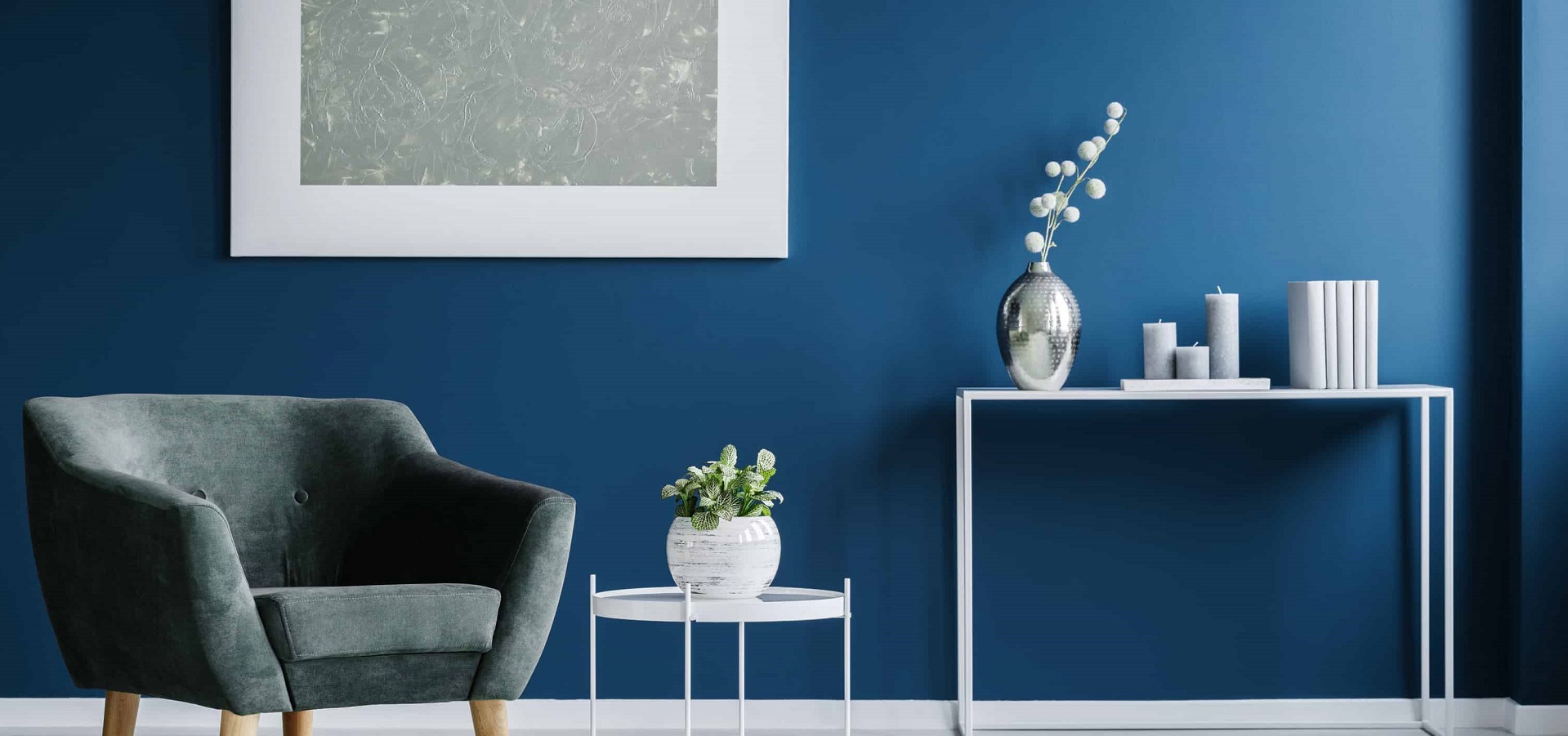 The typical price range for painting an interior house or room ranges from $964 to $2,739. 
What is the average cost of Interior House Painting?
Australian professional interior painters typically will charge you per square metre and as mentioned this will be about $10-$30 per square metre. This price should include a single undercoat and two finish coats. 
If your job requires minimal prep/trim work and only one colour then you will be closer to $10 per square metre. Comparatively, using multiple colours, having high ceilings and requiring extensive prep work may put you closer to $30 per square metre. 
When it comes to finding an interior painter we have you covered with our directory listings and New Quote Compare App.
 Get Interior Painting Quotes Now
Interior Painting Job Costs 
Two-bedroom and kitchen/living area: $800-$1500 
Two-bedroom unit, one bathroom and laundry: $2500-$3500 
Three-bedroom house, two bathrooms, kitchen and laundry: $4500-$6000
Cost to Paint a Bedroom 
The standard 10x12 foot room will cost between $300 and $750 to paint, bearing in mind that you will need two gallons of paint and a can of primer to get the best results. Cost factors include paint products used, area covered, time needed and colour schemes. 
Cost to Paint a Bathroom 
Bathrooms are typically smaller in size, meaning they cost less! You can expect to typically pay between $150 to $350 to paint your bathroom at the average bathroom size of 70 square feet. As a general rule you will spend $2 to $6 more per gallon for high or semi-gloss paints over matte or eggshell finishes. The benefit being that these paints are much more durable and easier to maintain. 
Cost to Paint a Living Room or Hallway 
As we move into painting the living room or hallway the area increases and in turn so does the price. You will pay anywhere between $900 to $2,000 depending on the specific square feet of the area you want painted. The price will increase if you opt for two colours for an accent wall or if you have high ceilings. 
Cost to Paint the Kitchen
On average, painting your kitchen's walls will be almost 50% less than most other rooms due to the cabinetry. Expect to pay around $1000 for your kitchen, at $30 to $60 per linear foot.  
Interior Paint Cost Per Square Metre
Generally, painting the interior of your house will cost $10-$30 per square metre, in Australia. 
What changes the cost of painting my home's interior?
There are a few variables that can alter the cost of painting your home's interior. Reputable painters will include all the following considerations when providing your quote. We recommend selecting a painter with the most detailed quote as opposed to the most competitive quote. 
Interior Painting Cost alterations
Surface area to be painted  
It goes without saying, that the more area you have to cover the more it is going to cost. With any quote, consider if this is for your total area to be painted. 
Paint product used 
The kind of paint you choose can affect the price of your interior paint job, as some brands or types of paint are significantly more expensive than others. Generally it is advised to use a more expsensive paint as the quality of finish is better and will last longer than cheaper paint in most cases.
Interior Painting Preparation work required 
Consider the current condition of the interior area you want painted, will it require a lot of stripping back and prep? If so, expect to pay more for it. 
Decorative plaster ceilings 
Naturally if you have decorative plaster ceilings, you can understand why this would require more precision, time and overall painting costs. 
Ceiling height 
The height of your ceiling effects whether the interior painter will need special equipment (such as a ladder or extended paint brush) and extra time to complete your interior paintwork. 
Colours 
If you are combining more than one paint colour, this may be a slightly more difficult or lengthy process. 
Painting Supplies needed for Interior Painting 
A factor in the professional interior painters quote is supplies, a cheeky way to bring down the price is by providing the tools or you might just like to have them in case you decide to undertake a DIY project. 
Painting Supply Costs
Brushes for intricate and large surfaces: $3-$20 per brush
Tape to protect trim/ceilings: $3-$10 
Drop cloth to protect floors/furniture: $5-$30 
Tray for holding paint: $2-$5 
Rollers for large surfaces: $10-$100 
Ladder for high areas: $20-$100
Painting kits if you want a bundle deal: $10-$20
Charges for additional Interior Painting work
Bearing in mind that prep time and ceiling heights may alter this. Interior painting is a popular way to revamp your home's look. It is also one of the more affordable methods of increasing your home's appeal and value. If any updates or repairs are necessary, you can expect to pay additional fees per square foot. A lot of professionals will offer to include this as a package rate for you. 
What should I ask my Interior Painter?
Prior to hiring an Interior Painter, you should ask the following questions to ensure you receive the best possible service. 
Do you have a license? ​
Do you have training and qualifications? 
What experience do you have?
May I see examples of your previous jobs?
Do you provide written quotes?
Do you have the required insurance to do this job?
What is included/excluded in your service? 
Interior painting quotes Australia
When taking quotes from interior painters, via service.com.au, you should first ask the above questions. Consider whether the mentioned alterations of cost are included to avoid any unexpected fees down the line. 
 Get Interior Painting Quotes Now
FAQs 
Q: How much does an Interior Painter cost per square metre? 
Australian painters generally charge $10-$30 per square metre to paint the interior of a home. 
Q: How much does it cost to paint a three-bedroom house interior?
For the typical service (single undercoat, two finishing coats) you can expect to pay $10-$30 per square metre (includes ceiling). In general a three-bedroom house will be approximately $4,500-$6,000 to paint, however most painters will want to inspect the job prior to quoting. 
Q: How much does it cost to paint the interior of a 2500 square foot home?
This cost may vary depending on a number of details. However, with the average cost of painting a house in Australia being $10-$30 per square foot, you can expect to pay between $2784 and $6960 for a 2500 square foot home.