How much does it cost to hire an exterior painter? | 2023 cost guide
23rd Feb '23 • By Jared Jeffery
Painting is a popular home improvement option, adding a new lease on life for even the most dull-looking homes.
It can help unify the appearance of your indoor and outdoor spaces and improve the overall curb appeal, therefore increasing the value of your property.
Here's an idea of the costs of exterior house painting in 2023.
Cost to Hire an Exterior Painter
Exterior painting can range from $500 to $20,000, depending on a number of factors.
Australian painters generally charge by the square metre. To paint the exterior, you can pay between $15 to $45 per square metre for brickwork and $12 to $60 per square metre for timber.
That being said, painters can charge $10,000 – $20,000 for the exterior of a large (4-bedroom) home. While these prices are the general industry standard, many exterior painters may request to inspect your house's exterior prior to providing a quote.
Get free quotes in minutes.
Get quotes from our qualified and licensed tradies Australia-wide.
Overview
What is the average cost of exterior house painting?
What influences exterior painting cost estimation?
Considerations when getting quotes for exterior painting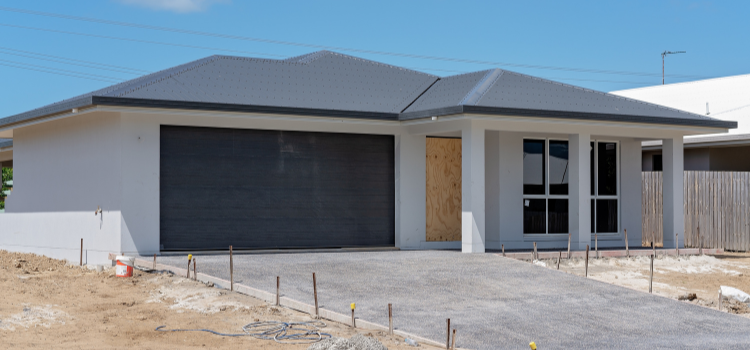 What is the average cost of exterior house painting?
The simple answer is that it depends — on the style of your home, the kind of painter you hire, the condition your home is in and more. As mentioned, painters charge per square metre and based on this, some general exterior painting prices can be as follows:
General Exterior Painting Prices
Two-storey weatherboard home: $10,000 to $20,000
Examples of Exterior Painter's Quotes
Bungalow with brick veneer or render: $4,000 to $7,000
Small weatherboard home in good condition: $7,000 to $12,000
Small Victorian home: $12,000 to $18,000
Queenslander-style home: $10,000 to $25,000

What influences exterior painting cost estimation?
Size of Your Home
As mentioned, exterior painters will charge per square metre, therefore, the more square metres your home is, the more you can expect to be charged.
Exterior Type
The type of home exterior you have will affect the price, for example, brick walls require primers and topcoats, which may cost more.
Paint Colour Choice
The colours you choose can alter the price as some shades may require more coats, and if you use lots of different colours, that is obviously more products being used.
Detail Required
The amount of detail required in the paint job can affect the cost. For example, Victorian homes have an extensive amount of detailing for painters to work with, which is why they cost more.
Prep Work Required
The amount of prep work required will alter the painting cost, as some exteriors may require pressure cleaning or repair work.
Number of Storeys
Two-storey homes may require scaffolding which is an additional cost to consider and may also take up more time for painters. There are also added safety requirements that come with this.
House Accessibility Problems
Access to your house's exterior may be a problem, or there could be blockages, both of which will impact on price.
Considerations When Getting Quotes for Exterior Painting
In order to get the most accurate quote, we recommend being extremely detailed in your description and allowing the painter to inspect your property.
There are some key elements to include in your description:
Square metres of wall surface
How many storeys
Current paint condition
Preferred paint colours
What wall is made of (brick, timber etc.)
If any detailing is required
If there are access problems
If any additional exterior objects need painting (doors, window trims, porches etc.)
Possible additional costs for exterior painting weatherboard homes include:
If there are scratches/imperfections
If the surface is dirty/mouldy
Lead-based paints
Paint colour
Painting just one wall (as the painter still travels and sets up only to do a small job)

What should I ask my painter?
Prior to hiring a painter, you should ask the following questions to ensure you receive the best possible service.
Do you have a licence?
What training and qualifications do you have?
What experience do you have?
May I see examples of your previous jobs?
Do you provide written quotes?
Do you have the required insurance to do this job?
What is included/excluded in your service?
Hire an Exterior House Painter
When it comes to finding an exterior house painter, we have you covered with our directory listings and quote comparisons.
Get free quotes in minutes.
Get quotes from our qualified and licensed tradies Australia-wide.

FAQS
Can I paint my house exterior myself?
Painting the exterior of a house is a large job that requires the correct knowledge and skill. We heavily encourage enlisting a professional to carry out this job, however, it can be a DIY project for those who have properly researched the task.
What is the average cost to paint my house's exterior?
This depends on the size of your home, access, number of storeys, colour schemes and so forth, as mentioned above.
Further Reading
All the costs quoted were sourced at the time this article was written. They are to be used as an AUD cost guide and may vary locally, and are subject to market changes.
Posted under