There are many improvements you can make to update your bathroom on the cheap, in a way that suits your budget and tastes. Here are the best 5 valuable bathroom improvements to consider for a simple bathroom renovation:
1. Monochromatic colours
2. Install a freestanding bath
3. Install down lights
4. Vertical tiles
5. Replace bathroom accessories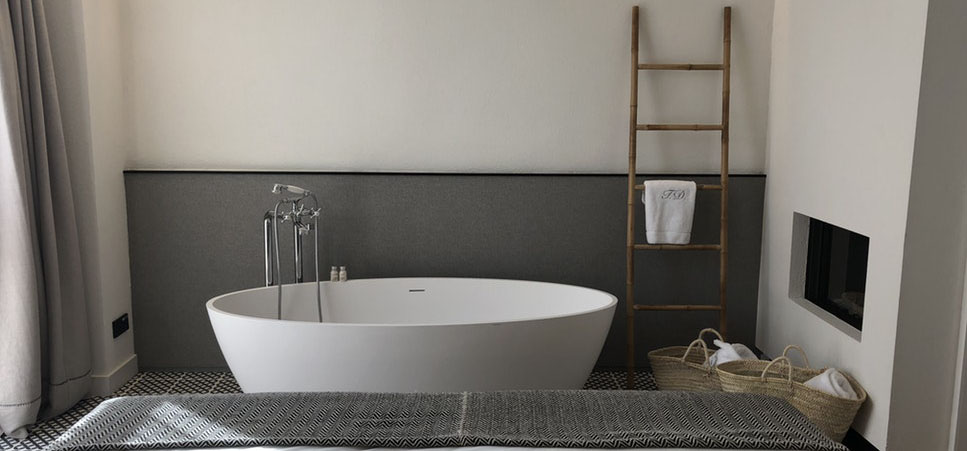 1. Monochromatic colours 

 
Firstly, stick to a monochromatic color scheme. Choose light colors that work well with natural light. To trick the eye, you should go for neutral and soft tones. According to experienced interior decorators, white is the best shade to give your bathroom the impression of space, and there are a number of other reasons why choosing neutral shades is an awesome trend. There is also evidence that paint colour affects your mood, which is why it's important to choose the most suitable colours for the room you're redecorating, depending on the purpose of the room and the atmosphere you're trying to create.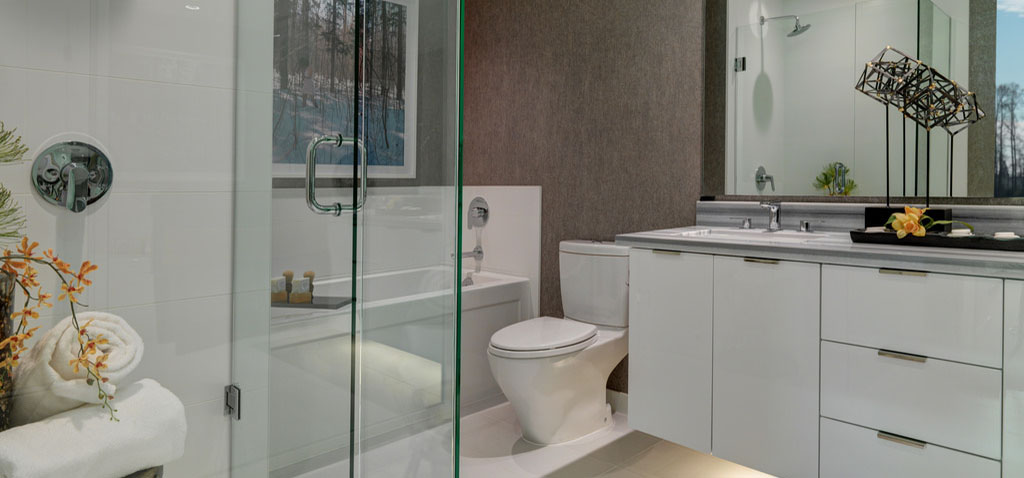 2. Install a freestanding bath

 
If you have enough space in your bathroom, we recommend adding a freestanding bath. Freestanding baths make a room look airy and are the perfect solution to quickly make your bathroom luxurious. It's as easy as getting several quotes from businesses that are pros at bathroom renovations, doing your research to help you choose a plumber, then having them install your freestanding bath to create your dream bathroom! Freestanding baths come in a variety of types, with some common options including floor-set bathtubs, footed bathtubs, pedestal bathtubs, slipper bathtubs and Japanese soaking tubs.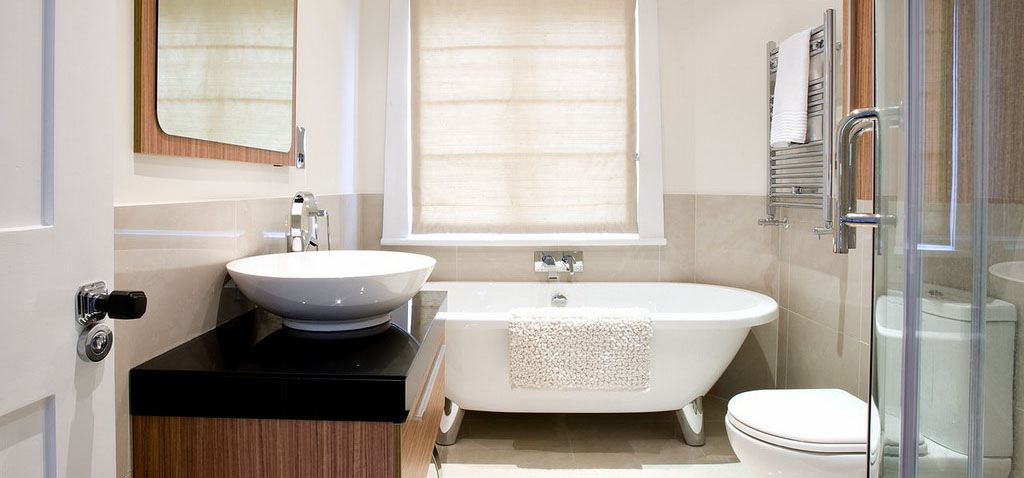 3. Install down lights

 
Get rid of bulky lighting fixtures and replace them with down lights. Outdated lights can add years to the look of your bathroom and can leave the space feeling cluttered. For optimal vanity lighting, place vertical LED vanity lighting on either side of your bathroom mirror. Direct overhead lighting can cause shadowing and make grooming processes difficult - how many times have you done your makeup in your bathroom thinking you've nailed it, just to walk outside into natural light and realise you're way off? Hopefully not as many times as I have! To decide if LED lighting will suit your house, it's best to get an understanding of the the pros and cons of LED lighting. If you want to really create an atmosphere in your bathroom, try out these unique statement lighting ideas.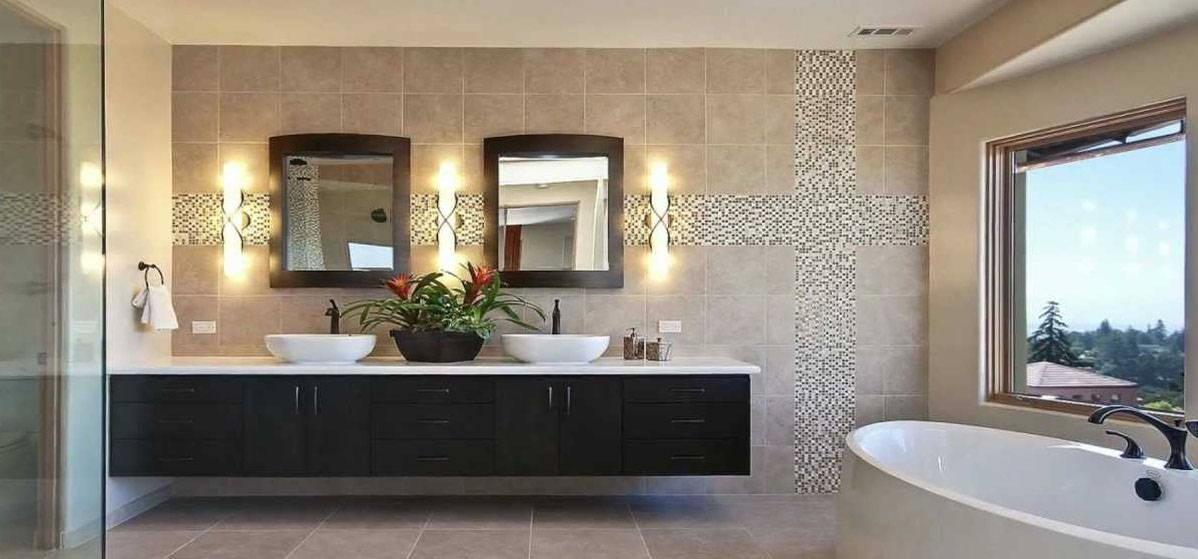 4. Vertical tiles

 
Laying tiles vertically rather than horizontally makes a room look taller. This method is effective for bathrooms that are wide and don't have high ceilings. Using larger tiles can also make a space appear bigger. This is for the reason that, grout lines make spaces appear smaller, the larger the tile, the less grout required. To get a better understanding of the tiles that may suit your bathroom, it's best to learn about the difference between tile types and tiling layouts. Fitting bathroom tiles requires a specific process, so if you're not comfortable doing so yourself, it's best to get quotes from tilers who will be able to perfectly install you choice of popular tiles for the bathroom.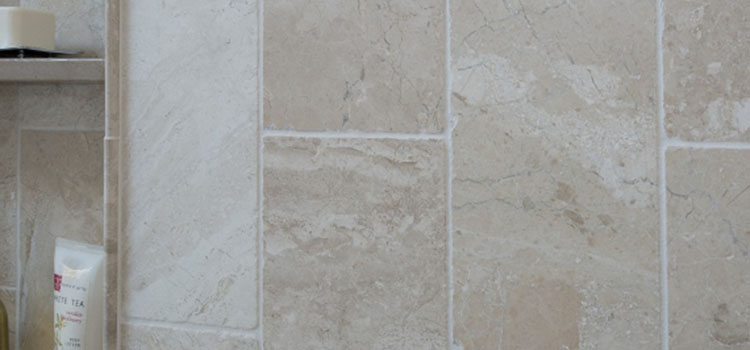 5. Replace bathroom accessories

 
Another fantastic way to update your bathroom is to replace your bathroom accessories such as your taps, towel racks, and toilet roll holder. If your current accessories are looking outdated, they can easily have your whole bathroom looking like it belongs in the last century! Upgrading these can make a world of difference, as they're just one of the important details that make a great bathroom. This is an easy and affordable way to modernise the space, with matte black and gold bathroom accessories currently proving to be trending options.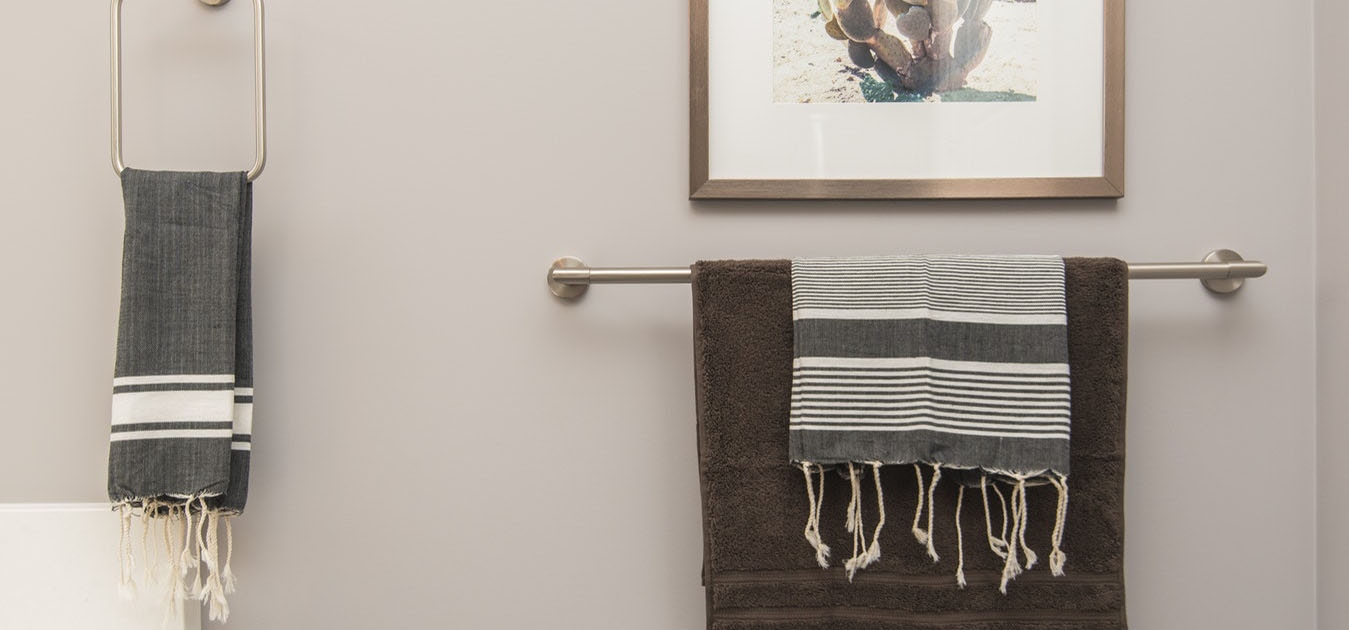 These simple and affordable options will have your bathroom looking fresh and upgraded in no time. To add to the wow-factor, make sure to take some before photos to compare with the afters to highlight the huge difference these little changes have made!
Need help with your bathroom renovation?
 Find a Bathroom Renovation Professional 
Further reading:
Tile designs that push the ordinary
How much does a bathroom renovation cost? | 2019 cost guide
Shower Screens That Will Leave You Breathless!
Budget Friendly Renovation Secrets