We absolutely love the trend of lighting becoming more of an artistic statement piece as opposed to a simple housing requirement. Goodbye old boring shades, hello statement lighting!  Let's look at some of the most popular choices on the market today, that with a bit of ingenuity and thought can give your room and house the cutting edge.
1. Geometric lighting
Geometric designs work well in bringing order to a space. It creates an artistic element whilst also making a room appear more structured. This design complements upscale home decor and office spaces. It works particularly well with chandeliers where a geometric style gives the room a level of uniqueness unmatched elsewhere. Keep your lighting green by reading our environmentally friendly lighting tips.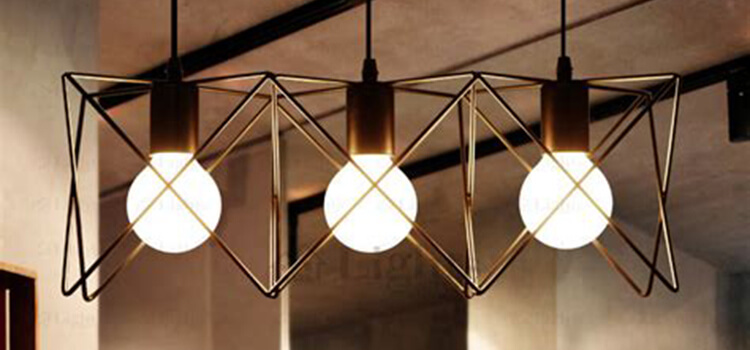 2. Industrial lighting
Industrial features introduce a 'hip' feel when installed in a workplace, cafe or home setting. Industrial lighting is becoming more and more common with the rise of tech companies and modern design homes. They are a throwback to the 19th and 20th centuries, where this rustic style today is seen as a gem from the past. Industrial lighting today oozes vintage flair and will be a focal point for every room, irrespective of size or shape.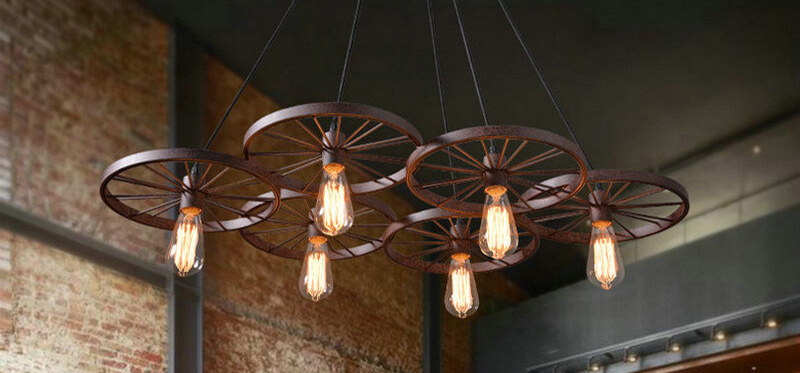 3. Bamboo lighting
This lighting style is very soft and welcoming which is amazing for a tropical inspired room design. The bamboo mixes well with Moroccan home decor with fringe and pastel paint colours. It also works so well, because you can control the direction of light coming into a room by adjusting its direction. It works great with soft and warm lights. This lighting is ideal for a bohemian style relaxed home, where it will provide an interesting focal point, in tune with the rest of the home's style and  environment. For more bohemian inspired design tips, check out some bohemian-inspired home decor looks we love.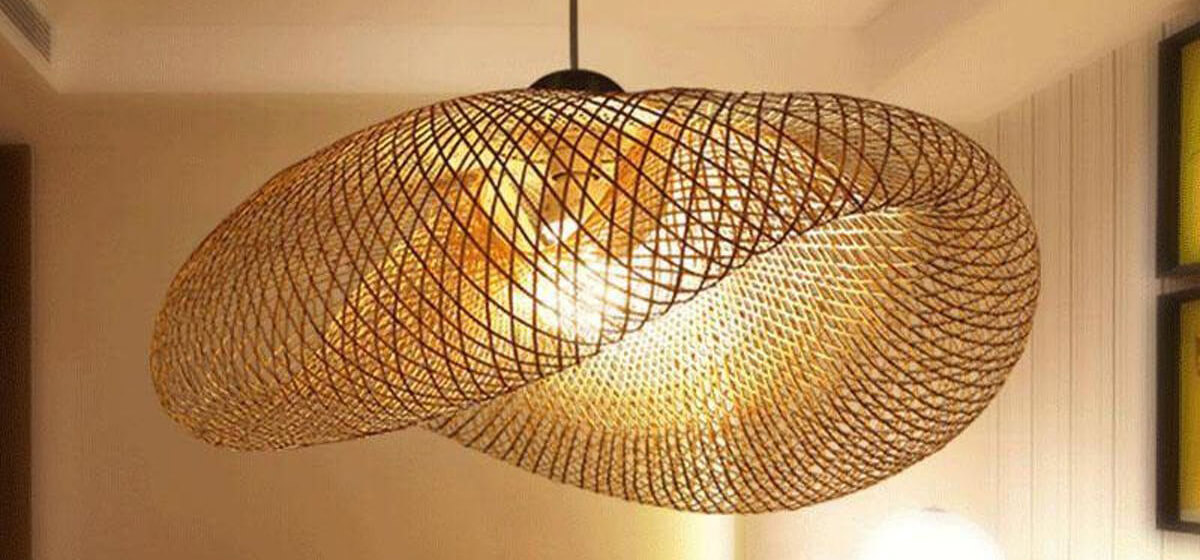 4. Retro lighting
Retro lighting is awesome for cafes and workshops. This lighting style gives off a trendy vibe that mixes well with an exposed brick wall and the smell of espresso. It is very similar to industrial lighting, where it is a great reminder of the past but a great look for today and well into the future.
5. Minimalist lighting
Minimalist hanging lighting is perfect for office situations. This lighting style is simple and elegant creating a bright atmosphere to give a productivity boost. It follows the belief that less is better and as a result brings a level of aesthetics which is hard to match. We have several tips for you to make the most of your office space.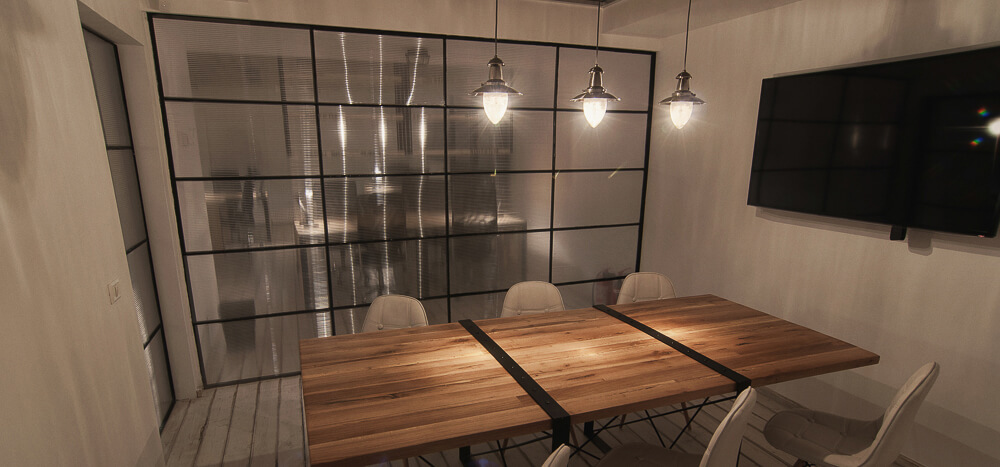 6. Art deco lighting
Art Deco looks to cover the period from the 1920's to the 1970's; it is also about visually sharp clean lines with unique designs that illustrate a blend of form and art. It has a similar vein to Mid-Century Modern that is also arty but less structured where there is more of a laid back feel with a touch of humour and informality. This style of lighting almost has that shabby chic feel to it, without the wear and tear factor.
Lighting is one of our budget friendly renovation secrets because it is an amazing way to completely transform a space without breaking the bank. Lighting is often a reflection of the personality and taste of the home owners and allows one to present a visual tapestry of ideas that can be eye catching and innovating. Whether you choose one distinct lighting style or a go for a "mishmash" of ideas, then its uniqueness will be one of your home's greatest attractions. You have the opportunity to break the mold and become a trendsetter, rather than just another trend follower.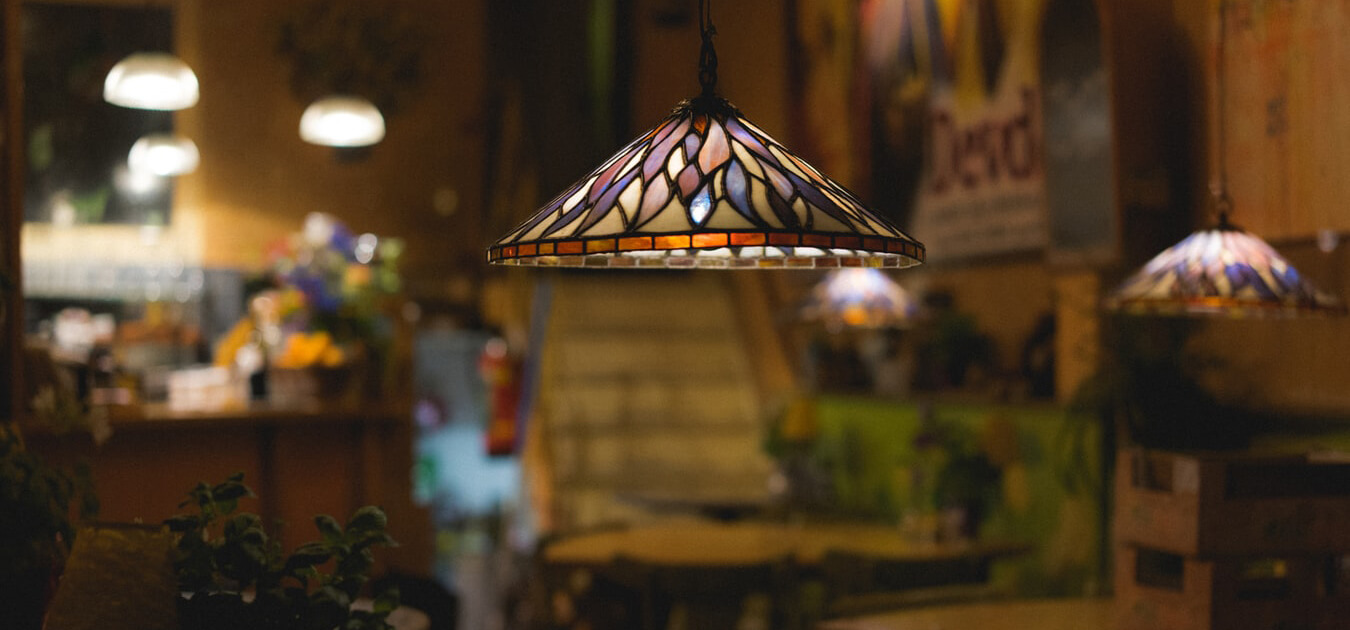 Choose unique lighting to really make a decor statement and make the most of that particular space. Too many of us treat lighting as an afterthought, when decorating a room. Instead, make it foremost like many home designers do. It's no crime to build your room around one of the most affordable yet effective features of the room. As Theo Richardson, the designer of LED lights for his company "Rich Brilliant Willing", states: "The right light lifts the mood, inspires productivity and motivates us. At home, light enlivens the little things - our morning routines and the time we spend with friends."
How very true and couldn't be said any better; we embrace light almost like plants embrace the sun. This is why we always open the curtains or roll up the blinds in the morning to bring the outside in. It connects us with the day ahead as we begin to go about our usual business and activities!
Need some help with your lighting design from a qualified electrician?
Further reading: 
How much does an electrician cost? 
Factors that contribute to the cost of an electrician
The pros and cons of led lighting
8 common places people forget to install power points