When deciding on the perfect chandelier for your home, a qualified electrician will be able to offer the best advice and the correct installation of your beautiful new statement piece. Here are our top 10 picks!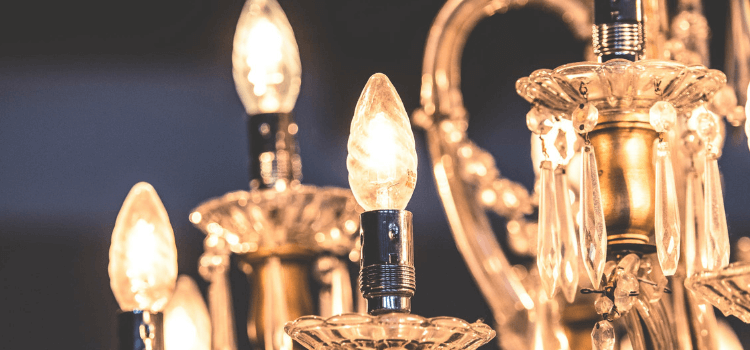 Crystal chandeliers
Crystal chandeliers are the embodiment of elegance and class. For this reason, this design is the most popular today. What gives these chandeliers their distinctive and regal look is the light that is reflected off the crystals; this goes a long way to creating a beautiful and stunning atmosphere.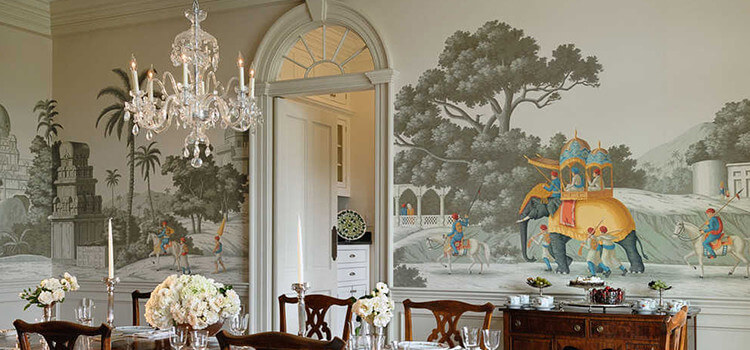 Opulent chandelier
If you have a big enough area and if your wallet allows you to splurge, these chandeliers are perfect to fill the space. The word "opulent" is another word for illustrating great wealth and that is exactly the image, it can bring. It is a timeless addition to any living space, and a brilliant way to upgrade your home.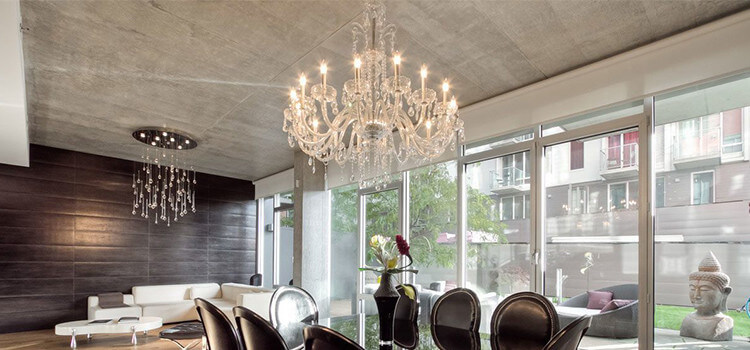 Tiered chandeliers
Available in glass, crystal, and any material you can think of, tiered chandeliers are known for their distinctive levels. The most common height is normally 3-4 tiers. They can bring substance to any room; this is especially so for a large room that is quite tall or has high ceilings.
Vintage chandeliers
Inspired by the Victorian era and a straight forward ticket to the magnificent 19th century, these pieces of beauty are sure to transport you back in time. Usually made of antique, classic brass, these chandeliers use candle inspired lights to give a rustic look and feel. They are often used as a focal point and centre piece to a room where a number of people usually congregate.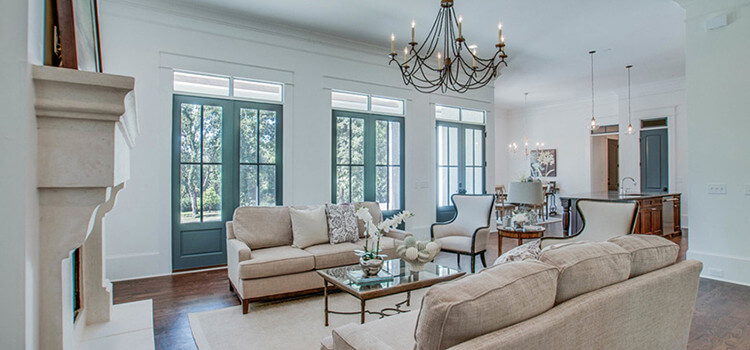 Rectangular chandeliers
Rectangular chandeliers are a great choice of lighting over a long table, like a dining table. This is just one idea to create a conversation-starting dining room. In this way, it creates just the right amount of light over a large fixture. The unusual shape of the chandelier gives it a modern and fresh twist and perfectly matched to go with a house that has an overall modern style.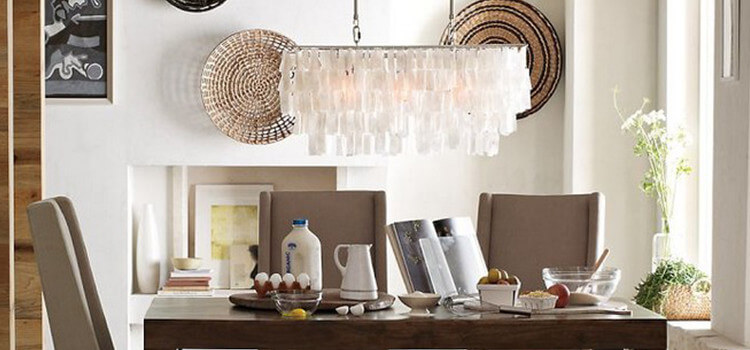 Orb chandeliers
As their name suggests, orb chandeliers are notorious or known for their spherical shape. These chandeliers are the perfect blend of modernity and finesse. A pretty design with a metallic sphere wrapped around it, these beautiful light fixtures work wonders for any room in the house. It's a great pick for people with a knack for unique designs and individual charm.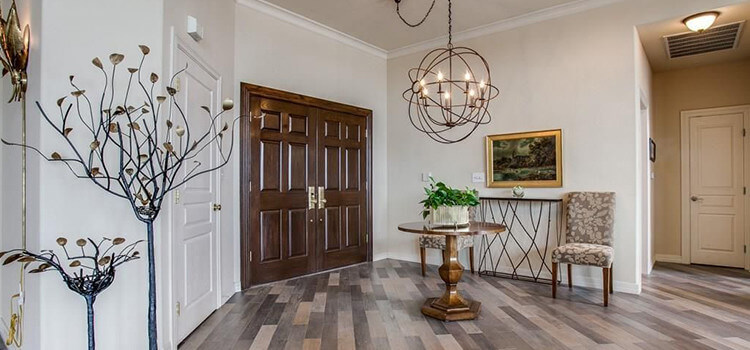 Lampshade chandelier
A lampshade and chandelier combination is a great way to upgrade your light fixtures. These beautiful pieces give the illusion of numerous lamps hanging from the ceiling. The beauty with this kind of chandelier is that it has some DIY characteristics. You can make your own lampshade covers and clipons which will suit your own individual taste and quirkiness.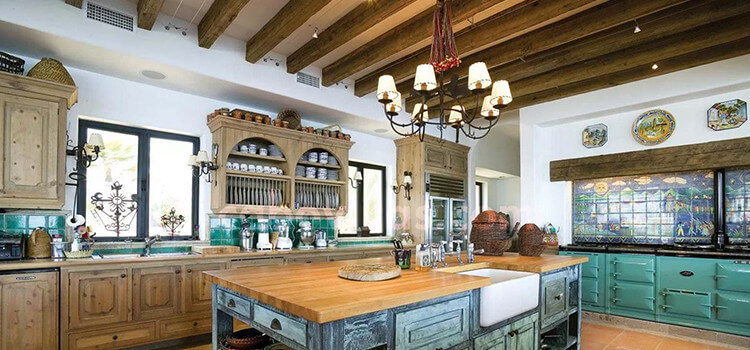 Drum chandelier
A variant of the lampshade chandelier type, drum chandeliers, as the name suggests, have a circular shade around individual bulbs or on the entire lamp piece. Giving a drum-like exterior look, these fixtures can be made out of any material, with metal and fabric being the favourite materials of choice. A simple drum shape with fine linen fabric has been a best seller worldwide.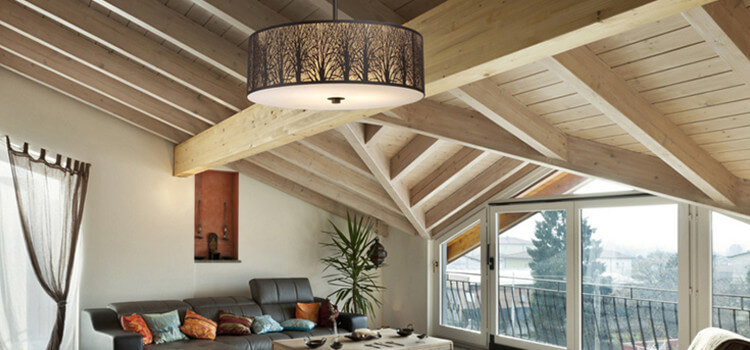 Ceiling fan chandelier
With ceiling fan chandeliers, you can combine any style of chandelier with your fan and you have a 2-in-1 combo. This fan-chandelier combo will give your home a rustic vibe and to really spruce up the look, you can add a ceiling medallion.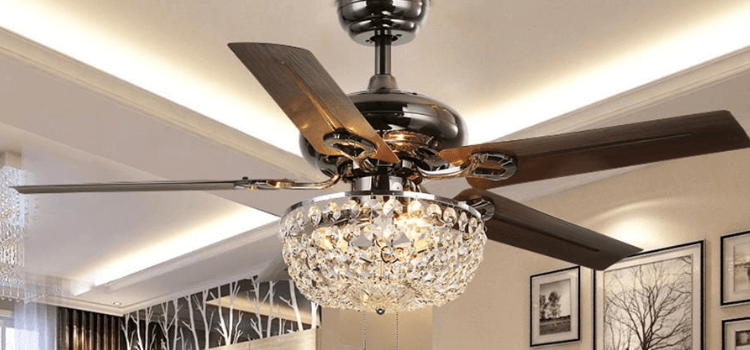 Mini chandelier
Also referred to as a chandelette, what sets this one apart from mainstream chandeliers is their size. To be classified as a chandelier, the light fixture needs to meet a certain size criteria. Chandelettes are the newest light trend to hit the market. With their small size, they can be adjusted to make an impact just about anywhere. Ideal for small spaces, these chandelettes would look great in a bathroom or a walk-in closet. They really can give that luxury look to areas that are often ignored.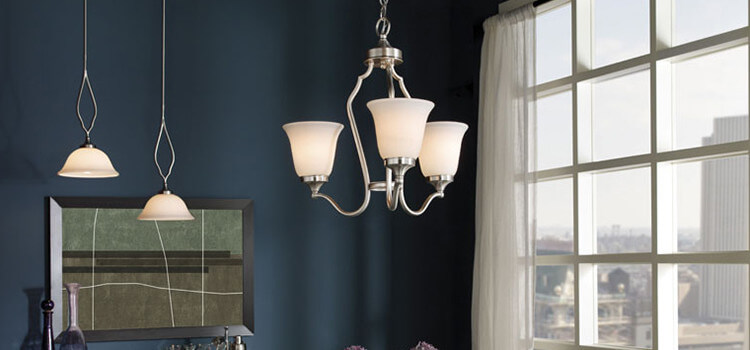 A chandelier in essence can transform any area in your home, to one of exuberance and class. These areas include entrance ways, living rooms, dining rooms, closets, kitchens and bedrooms. There is a particular style of chandelier that will look terrific in all locations inside your home. The amount of lighting stores, both physical and online that are available are numerous and will also be able to help you make an informed choice. Even major hardware stores like Bunnings have major lighting sections, where expert advice is always at hand.
Final bit of advice; don't spend plenty on the chandelier and then look for a cheaper tradesman to keep the overall cost down. These fine, unique and stunning lighting pieces deserve the best care, in more ways than one! If time comes to sell, the impact they will have on potential buyers will be immense, as it's the perfect way to increase the value of your property.
Need help installing your new chandelier? Compare quotes from trusted electricians.
Further reading:
How much does an electrician cost?
4 Electrical Tips to Keep Your Home Safe
4 environmentally friendly lighting tips
The Pros and Cons of LED Lighting