How long does a kitchen renovation take
11th Dec '20 • By Rohit Mankame
The kitchen is the busiest room in the house. And if it's paired with a dining room, it's possible that your kitchen dinner is the focus of your everyday life. So if you're looking to renovate a kitchen, you'll have to brace yourself for any regular disturbances till it is renovated. Find out how long does a kitchen renovation take here…
There are few things more tantalizing to homeowners than a kitchen remodel. With as much time as we spend in our kitchens, an array of new appliances and fresh finishes could, quite literally, change your life. Or at least your outlook on life.
How long will my kitchen renovation take?
The timeline for your kitchen renovation could be affected by a variety of factors depending on the size of your project, including:
Any structural changes

Plumbing and/or electrical moving components

Unforeseen incidents in the wall or floor cavity, such as detecting asbestos
We are sure that you want to make your kitchen an interesting place to spend time in. If you're consulting with a kitchen builder, your kitchen should be planned for at least 6 to 8 weeks. This takes time to meet, calculate and then refine the plans and tweak them before you are satisfied with a final proposal. It can take time to get everything to match, particularly in a personalised kitchen. At this point, you will need to lock in your appliances, cabinetry and all the other finishes that you like.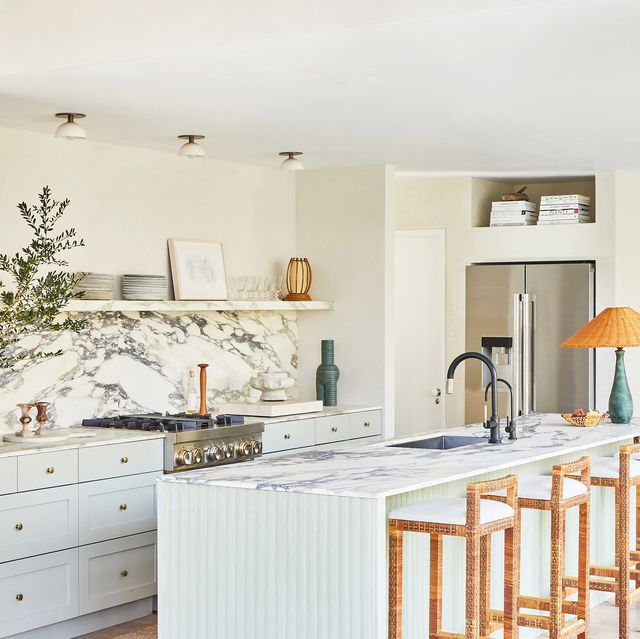 It should take no more than a day to literally strip old cabinets for the demolishing and prep work. And the prep work finally starts for the installation. This covers some plumbing maintenance that needs to be completed, electrical and flooring work. If there are critical design improvements to be made, this stage could range from a few days for a basic project to 4 weeks or more.
Depending on the size of your work, the actual installation of your kitchen cabinetry, appliances and lighting will take anything from 1 to 4 weeks. This entails the modelling and installation of your desks. Your benchtop lead time will depend on the material you pick.

What does a kitchen renovation timeline look like?
Clear the old kitchen - 2 days
It's the craziest stage here. The cabinets are removed, the flooring is removed, tiles are removed and all fixed equipment is removed. The sink is removed and any water and waste pipes shut off if possible. The team checks the walls or floor for any structural damage and assures that gas and electrical services are stored tightly.
Repair work - 2 days
Filling holes in the wall, fixing any damage to the floor or replacing any wires or plumbing to be removed.
Cabinet making - 10 days
This takes place in a specialised workshop and the work is planned so that after all the other work is finished, the cabinets are ready for installation. If the cabinets are shipped, the wait time is prolonged. It is best to hire a professional cabinet maker.
Get free quotes in minutes.
Get quotes from our qualified and licensed tradies Australia wide.
Plumbing - 2 days
The plumber makes some required improvements to the supply of water and waste to the sink and dishwasher.
Electrical work - 2 days
For any new lighting, power points for the worktops and set power points for the main appliances, the electrician runs cables to the right locations. The electrician would have to cut and make good new channels in the walls if equipment is in new places, attaching and measuring new cabling to current circuits and upgrading the safety switch.

Plastering - 2 to 4 days
Plasterers install a dry wall to conceal some pipes and other electrical wires. Plaster is allowed to dry and finished with paint
Painting - 2 to 3 days
The most important step is choosing your paint right for your kitchen with consultation with your painter. This can take several days. It is usually finished with two to three coats of the chosen paint.
Tiling - 2 to 3 days
Tiling is probably very minimal in kitchens. It is best to install a splashback to protect the area behind the cooking panel. Get a professional tiler to get your tiles set up properly.
Get free quotes in minutes.
Get quotes from our qualified and licensed tradies Australia wide.
Flooring - 1 to 2 days
Before or after cabinets and fixed appliances are installed, flooring may take place. It takes only a few hours for vinyl flooring, but it can take longer for stone, tiled or wooden flooring, particularly if complicated shapes are to be cut around cabinets or island units.
Installation - 4 to 5 days
The team will now mount the fixed appliances and fit cabinets and worktops. Appliances, power points and lighting are attached and checked by the electrician, and the plumber attaches the sink, dishwasher and any gas appliances. Any areas damaged during installation will have to be touched up by the painter.
Inspection - ½ day
All the electrical, plumbing and gas work is inspected to make sure it complies with local regulations
This schedule usually takes around 3 weeks to complete. However, small problems or delays in supply of materials easily stretch the finishing time.
But! Kitchen renovations are a great investment for your home and definitely increase the value of your property.
What tradies do you need for your kitchen renovation?

Electrician
For any kitchen project, no matter the scale, an electrician or sparkie is a must-have tradie. You should know how to find a good electrician. You would also need lots of power points and all the new equipment wired and assembled, in addition to obvious hardware such as lighting. Expect to be charged from $70 - $95 per hour.

Plumber
One of the most important trades for a kitchen reno is a licenced plumber. They will mount the kitchen sink, tapware, dishwasher and the fancy refrigerator. Depending on the plumber, expect them to charge hourly rates ranging anywhere from $100 - $150. So, how do you choose the right plumber for your job?

Tiler
There are a number of services tilers can provide. Including, but not limited to; preparation of surfaces, applying grout, cutting and laying of tiles for walls and floors, tile resurfacing, tile removal and the application of waterproofing. You might want to know how much does a tiler cost?

Cabinetmaker
In terms of storage for your kitchen, like a dedicated pantry, deep drawers and all the new hardware such as soft closing drawers, a dedicated kitchen cabinet maker will help you with just what you want.
Hiring a valuable and reliable professional service provider is one of the most important components of any home project. Regardless of whether it is a day's job or a new construction, don't sign any contract before following the subsequent guidelines.
Are they licensed?

Are they insured?

Do they provide written quotes?

Do they have references you can follow up?

Do they provide examples of previous work?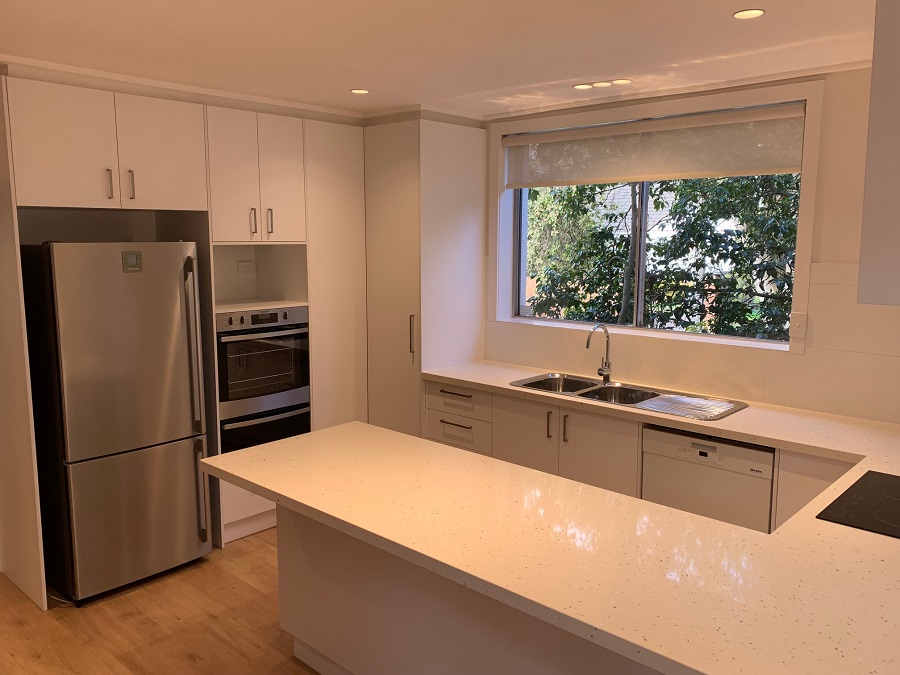 Using the same layout in the In your kitchen will significantly reduce your costs and you will be able to update your kitchen on a budget.
We provide thousands of Service.com.au users with various businesses everyday, ranging from interior design to carpenters and kitchen renovations. Simply search for tradesmen in your area and select the business that suits your needs.
Either call them directly for a free quote, post your own job to receive multiple quotes from your local tradesperson or simply call our office directly, and our friendly staff will be more than happy to help select the perfect business to suit your needs.
If you're needing help finding kitchen renovators for your latest kitchen renovations, click the link below to receive multiple quotes from kitchen renovators.
Get free quotes in minutes.
Get quotes from our qualified and licensed tradies Australia wide.
Posted under