How to choose the right plumber
17th Aug '20 • By Shreya Kulkarni
With so many plumbers to choose from, how do you decide which one will be the right choice for your job? There are various factors that you should consider before hiring a plumber.
Plumbing professionals provide installations, maintenance, repairs, and fixtures relating to basic utilities. As we all know, plumbing is a vital aspect of a home. Plumbing brings fresh water to you through the use of water distribution. If these fixtures stop doing their job efficiently, it's important to call your local plumber to repair the problem immediately. Choosing the right business for your plumbing needs is very important. In searching for the right plumber, you must determine what is considered to be the right plumber.
Get free quotes in minutes.
Get quotes from our qualified and licensed tradies Australia wide.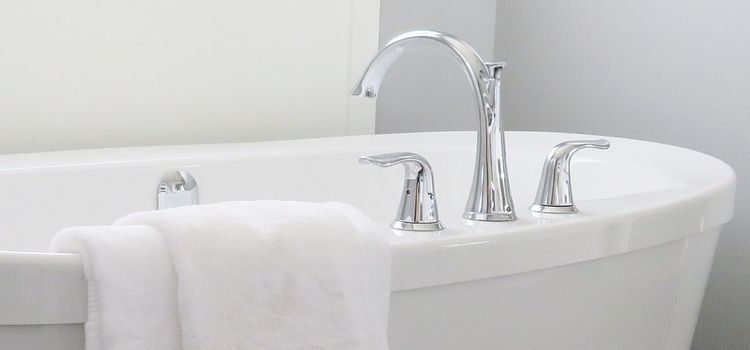 So, how to choose the right plumber for you?
1. Plumbing qualifications
Make sure the plumber you select has the required education and experience. All professional plumbers have to undergo several academic industry training courses and pass academic and hands-on examinations. These educational programs ensure your local plumbers are up to industry standard to take care of all aspects of plumbing. They also invariably go through an apprenticeship, where they gain hands on experience. We, at Service.com.au, only work with verified businesses.
2. Don't cheap out!
Many people are tempted by the money factor and end up hiring an unqualified plumber for their job. In the end, this could end up costing you more money, resulting in further damage, and potential future risk to your plumbing. So, hiring a trained professional can help you save money, while taking care of your home and your everyday utilities. Not only does a qualification look good on paper, but it verifies the individual holds the skill and knowledge to undertake their expected plumbing duties with ease. It's imperative you employ a fully qualified plumber for your home or business' plumbing issues.

3. Make sure they have the right licenses
After determining the type of service provider you need, it's important to make sure they are licensed. All local plumbing businesses are required to hold a valid licence number and valid insurance. Insurance cover protects the business and its employees from any accident or injury that may occur. If the plumber is not licensed or insured, you could be held liable for injuries occurring in your home or the location of the job. A plumber must obtain the relevant licence for each state in which they wish to operate.

4. Check out the customer reviews
In today's day and age, most are online, and business tend to use this to their advantage, using technology to better their business. Having an online presence confirms to you, as the customer, that the tradesperson is great at what they do, building a trust between you and the business. Established and reputable plumbing businesses will have a history of satisfied customers. Ask the plumber to refer you to their past clients and you can get feedback about the business as you will be talking to someone with first hand experience.
5. How much does it cost
A plumber is one of those tradies who are essential to so many aspects of your home. This part of the process may seem a little daunting, but once your trusted professional takes a look at the damage, you will be provided with an estimated cost. Additionally they will take you through the repairing process and how they will go about doing the work.
A plumber usually charges from $80 to $150 per hour depending on the job. You can expect to pay the following -
| | |
| --- | --- |
| Plumbing task | Cost |
| Fix a tap | $70 to 150 |
| Leaking toilet | $200 |
| Install basin taps or new shower heads | $300 |
| Install a toilet | $500 |
| Hot water service replacement | $1,300 |
| Install solar hot water | $12,000 |
| New plumbing system | $11,000 to $19,000 |
While the price of plumbing does depend on a few factors, such as where you live, it is possible to estimate the cost.

6. Consider multiple quotes
After doing all this research, you need to consider multiple quotes from multiple plumbers to see which one is the most suitable for you. When you are comparing the quotes, you need to make sure you clarify with the plumber what the quote includes and excludes. There may be added extras if a job is bigger than anticipated or extra materials are needed during the job. It's important to check this at the start to avoid any surprises. If the quote is poorly written or vague, avoid it! A professional plumber will have a full breakdown of their cost and timetable depending on the schedule.
Helpful tip: Get multiple inspections and quotes to ensure you are getting the most professional and cost-effective plumbing service.
The best plumber for the job is not always the one with the cheapest quote, so it's important to take all factors into consideration. The prices above are just a guide and subject to the time the article was made, if you want an accurate and up to date price, get up to 3 quotes from local plumbers.
Get free quotes in minutes.
Get quotes from our qualified and licensed tradies Australia wide.
Posted under