Tips for hanging internal doors
1st Mar '16 • By Emily Ayers
Here are our top tips for hanging internal doors to ensure you get the best fit, the easy way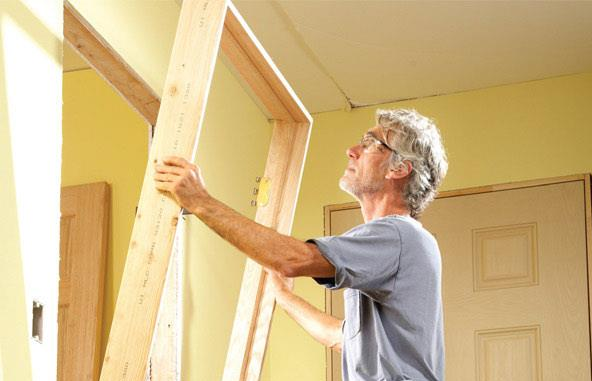 Internal doors provide privacy and seclusion, while help keep noise and draughts contained. When it comes to fitting and hanging internal doors, professionals make the process look so easy. But in reality, it can be difficult to get the right balance and to ensure a uniform degree of clearance around the door frame.
Triple Check All Measurements
You can't afford to get your measurements wrong if you want your door to fit and swing evenly. Make sure you have checked all of your measurements and the right positioning for your hinges for the door to open and close smoothly. Once you think you have the measurements spot on, check them again – it's essential you are as accurate as possible throughout this process. It's much easier to measure twice, than cut your door once and have to start again.
Aim for Balance
The key is to balance the door, both vertically and horizontally, with equal spacing between each side. The door has to be level on the third plane, to ensure a tight fit when the door is closed. Achieving balance is often a question of a millimetre here and there, so it is vital you are precise as possible.
Secure First, Tighten Later
Once you feel like you have achieved a balanced position for your door, mark the location of the hinges with a pencil and begin to fit them. Secure the door in the most basic viable way and test opening and closing very carefully. If the door swings freely, move on and tighten things up to finish the job. If not, you'll have saved yourself a great deal of time when you start to make adjustments and try again.
Don't have the time or the necessary skills? Click below to find a local Tradie near you.
Posted under