The importance of a licenced electrician
9th Nov '23 • By Maddie Holden-Smith
Not everyone who calls themselves electricians knows what they're doing. Remember, electricity is very important for powering a home, but when misused, it can be very dangerous. Whether you're doing installations or appliance repair, you need a qualified and licensed electrician to do the work.
Licensing is crucial, as it proves that your electrician has gone through skilled electrical training and understands their job well. So, if you've been working with just any electrician who shows up at your door, you need to think twice. This article highlights some of the reasons you need to work with a licensed electrician.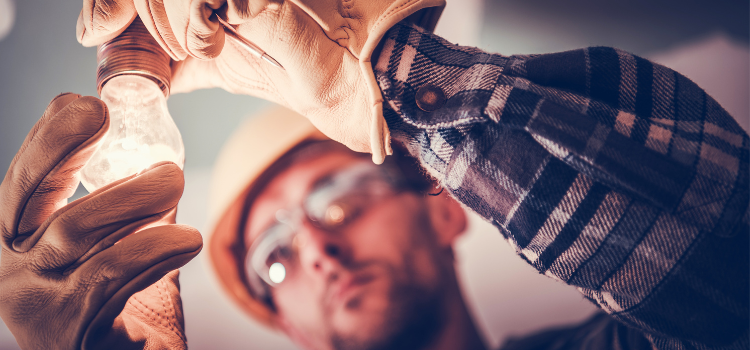 The Reasons You Should Avoid Unlicensed Electrical Worker
Almost every home requires a stable electricity supply to keep it functional. However, electrical installations should not be trial and error as electricity is dangerous. When not carefully handled, it can lead to fire outbreaks, electrocution, or damage to expensive appliances.
Such damages mostly occur when unlicensed electricians with poor training perform the electrical work. An untrained electrician does a poor-quality job, which can lead to costly repairs. Some unlicensed house electricians don't even know the right materials to use. Others prefer subpar materials to cut costs, which can be expensive to repair in the future.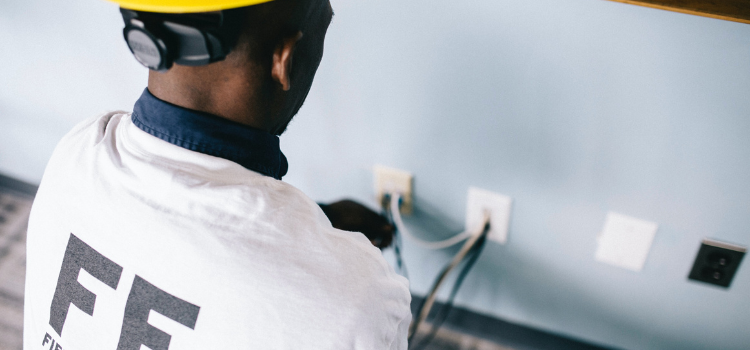 Why Hire a Skilled Electrician
Some people prefer DIY electrical repairs and installations to cut costs and save time. Even though this might work, you risk incurring serious damages that can cost you more.
Remember, you do not have enough training to handle electricity when you're not a professional house electrician. You need a trained high voltage electrician even when handling small installation tasks. So, before you think of DIY electrical work, think about the following benefits that licensed electricians attract.
Better Experience and Training
One of the main reasons you should consider working with a licensed electrician is because they're professionals who've undergone the right training. The skilled electricians undergo strict training for four years and know what to do when repairing or installing electrical components in the building. In Australia, it depends on which state or Territory you are located in for the specific certification, but the TAFE system (Technical and Further Education) produces a large proportion of qualified electricians via its certification system with the Certificate III in Electrotechnology fulfilling the technical requirements to become a trade certified electrical contractor, and also allows you to pursue a diploma in the same discipline.
Furthermore, most homeowners prefer working with trained lighting workers who know what they're doing. They also attend refresher courses that keep them updated on various electrical works and are qualified enough to work as a power systems electrician.
Makes Getting Permits and Inspections Easier
You need a licensed electrician to get permits and electrical job inspections for complex fixes. The professional undertake such tasks as part of their job, saving you from the headache of doing so yourself.
Remember, serious wiring, appliance installation, or renovations without proper approval attracts fines or legal issues. But working with a plc electrician saves you time and energy. You can choose a volt electrician who understands their job well, giving you peace of mind.
Comes with An Insurance Cover
Electrical installations and appliance repairs can be dangerous and unsafe operations that can cause much damage. For example, an appliance can spoil because of faulty materials or poor workmanship during repairs or installation.
However, a licensed electrician png has insurance coverage for full coverage. So you won't have to cover for damages when something goes wrong or faulty materials while they're working.
Good Time and Money Savers
Working with a licensed electrician is also a time and money saver, as the professionals know what they're doing. They are responsive to questions and concerns, preventing you from waiting too long for inquiries.
A plant electrician also knows the right materials to use and does excellent work, which saves time and prevents you from spending a lot of money on the wrong things. They know the right materials to use and do quality work faster, which prevents you from future frustrations.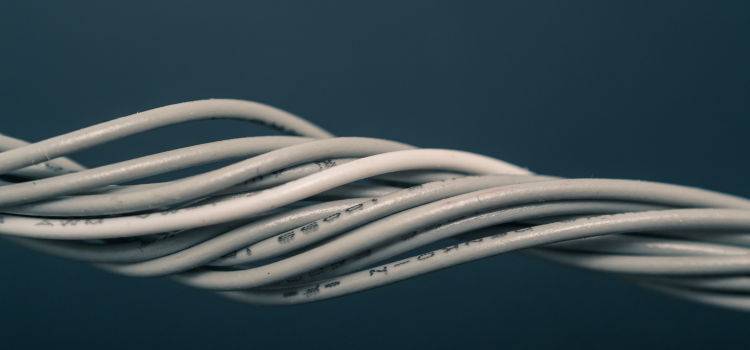 Get free quotes in minutes.
Get quotes from our qualified and licensed tradies Australia wide.
How to Get The Best Licensed Electrician for Your Electrical Needs
Finding an AC electrician can be an uphill task for most people. However, after thorough research, things can be different. Use the following tricks to get the right electrician for your home:
Ask for Referrals
Ask for a power electrician from your friends or neighbours to get high-quality electrical work. You can know of licensed electricians through their excellent work for your neighbour. Alternatively, you can ask for referrals from various online platforms like service.com.
The online reviews can save you before committing to work with such an electrician. Review the electrician's website, look at customers' comments, and make an informed decision.
Look at Their license and Insurance
You can ascertain if the electrician is licensed by checking on their insurance cover and license. Through the documents, you can do an electrical license search or check on their registration through the cbs.sa.au website to determine if the electrician is licensed. Be bold, ask for their past work, and do a background check to be sure of their professionalism.
Work with a Licensed Electrician with a Reputation
Sometimes, you can save a lot by working with a reputable licensed electrical worker in serious business and tirelessly protecting their brand. You can consult past customers to be sure of the electrician's reputation.
Alternatively, you can work with a power system electrician, which most people in your area prefer for their various electrical problems. Your general contractor or local home builders association can help you identify a reputable electrician.
Get Quotations from Different Electricians
It's advisable to get quotations from various electricians to determine the best one to work with. The quotations allow you to compare prices and determine the licensed electrician with better services. Do a thorough quotation comparison to get a skilled electrician who understands you and is ready to work by your terms.
Ask Questions
Given that you'll be the boss, don't be afraid to ask questions for clarifications on different components from the electrician. Also, raise concerns to prevent regrets after the electrical electrician completes the work. But ensure you work with an electrician you're comfortable with and let them deliver as you expect.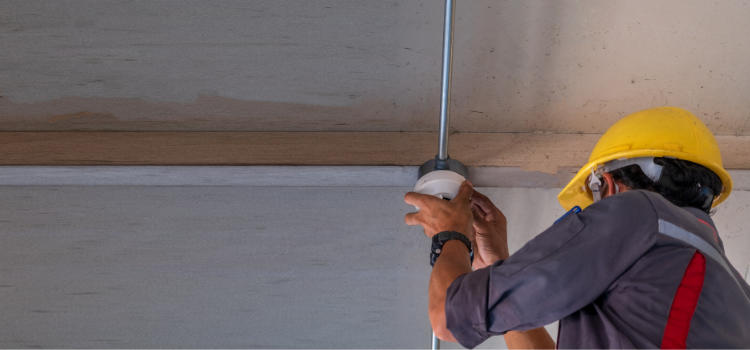 Where to Find a Licensed Electrician
Getting a high-voltage electrician who understands what they're doing can be frustrating. To have an easy time with any industrial electrician, visit the service.com platform. The platform connects anyone to qualified, verified trades and service providers with experience. You can instantly get an automation electrician, plumber, or painter in Australia. It's also easier to get multiple quotes from the platform, saving time.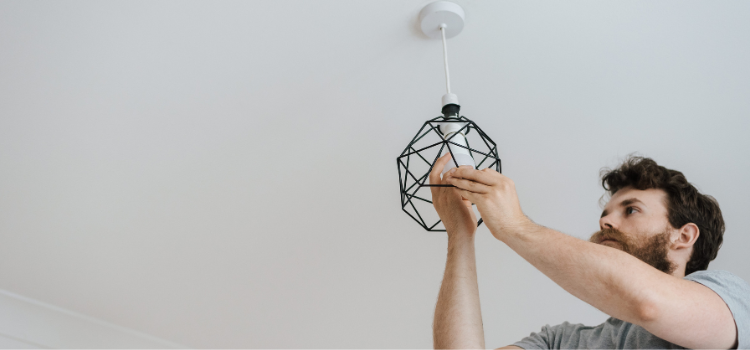 Conclusion
Electrical installations require a licensed electrician who can offer high-quality service and prioritises safety. With an electrician bls, you can install and repair electrical installations and appliances to have everything running smoothly in the house. The best thing about working with a licensed lighting electrician is that they use high-quality materials and have insurance coverage. So, as much as you want to save money, understand that hiring an unlicensed electrician comes with risks that outweigh any potential cost savings.
If you're looking for a licensed electrician in your local area, service.com.au is the best place to look. We help connect you with local electricians who will get the work done in the best way possible.
Visit our website to get free quotes from our licensed electricians.
Get free quotes in minutes.
Get quotes from our qualified and licensed tradies Australia wide.
Further Reading
Posted under