A service.com.au guide for laundry renovations
15th Nov '23 • By Maddie Holden-Smith
It might not be as fun as your kitchen or your husband's "man cave," but your laundry is still one of the most important parts of your home. After all, how are you supposed to look your best if your clothes aren't clean and freshly pressed?
Even if you never come around to loving the process of washing clothing, you can at least make it more enjoyable by renovating your laundry to improve its appearance and functionality.
Not sure where to start? Discover how you can transform your entire home with laundry renovations below.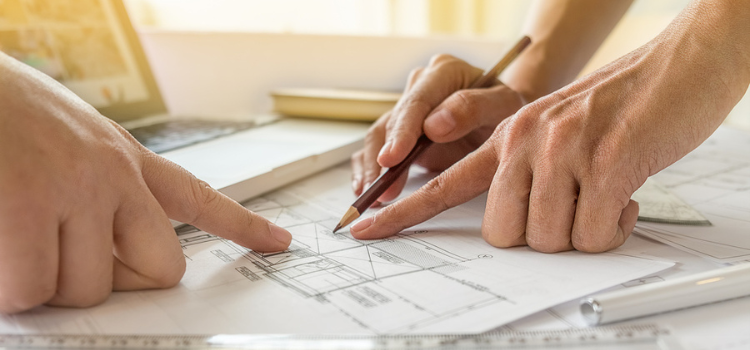 Add a Countertop
Do you hate hauling laundry from the dryer to another room for folding? What if you had an open surface nearby where you could take care of the folding as soon as the timer on the dryer goes off?
Adding a countertop close to the washing machine and dryer makes it easier for you to stay on top of your folding.
If you don't have much room, consider installing the counter above the washer and dryer (if you have a side-by-side set). You can also build a hinged counter that folds down when you need it and back up when you don't.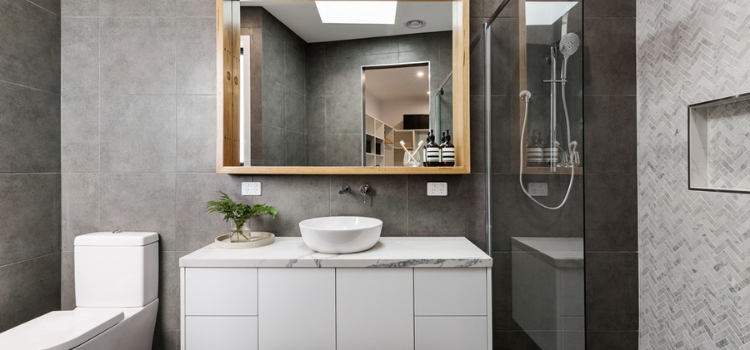 Install a Sink
A sink gives you space to work on stubborn stains and soak extra-dirty items. It creates more convenience and can help you make your clothes look brand new.
Remember that your laundry sink doesn't have to be fancy. A simple stand-alone sink works perfectly well, as does a wall-mounted one if you want to save floor space.
When deciding where to place your sink, just be sure it's near the washing machine. That way, the plumbing lines are close together and it's easier to install.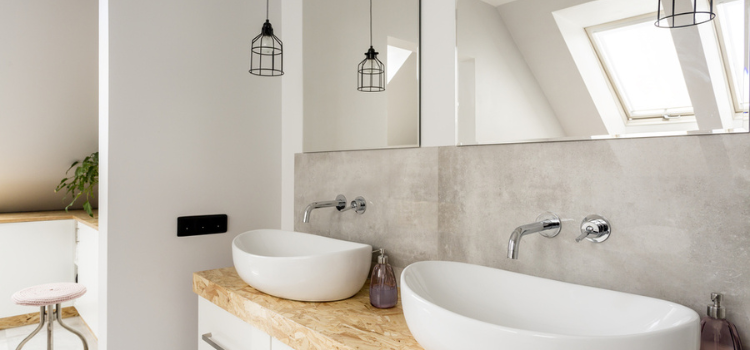 Update the Flooring
No matter how careful you are, there's always a chance that water will land on the floor of your laundry room. To avoid issues like warping, mould, and mildew, choose flooring that is waterproof and durable.
For example, ceramic and porcelain tiles work well because they're easy to clean and are resistant to stains, odours, and bacteria. Vinyl tiles, sheets, and planks are also good choices that easily withstand moisture.
Brighten Things Up
Many people's laundries are located in dark corners and dingy basements -- areas that don't exactly spark joy. You might not have a window in your laundry, but that doesn't mean you can't let some more light in.
Install a warm, white light that brightens up the laundry and helps you see what you're doing-especially when tackling tasks like ironing. You can add additional lights under the cabinets or above the counter, too, for extra visibility.
Create More Storage
From bottles of detergent and boxes of dryer sheets to your iron and ironing board, your laundry room is likely cluttered with more than you'd care to admit. If you're like most people, these items are thrown haphazardly around the room and don't have designated spaces.
Creating more storage -- and putting things back where they belong -- will automatically make your laundry seem larger, cleaner, and more inviting. Consider adding cabinets above the washing machine and dryer or along the side. Shelves and hooks are excellent options, too, especially if you're short on space.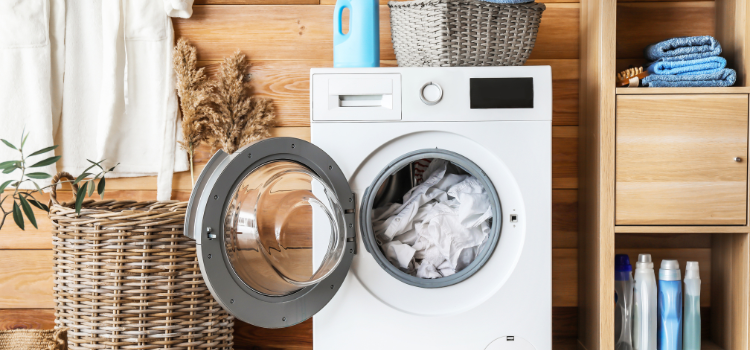 Apply a Fresh Coat of Paint
Revamp your plain laundry room with a fresh coat of paint!
Step outside of your comfort zone and experiment with a vibrant shade, a pretty pastel, or even a stenciled pattern on an accent wall. The choice is yours -- just remember that sticking to lighter and brighter colours will help to make the area feel larger.
If you're not in the mood to paint, you can also add character in other ways. For example, hang wallpaper (or apply the stick-on kind if you don't want to commit to one design) or add some fun artwork.
Install a Laundry Chute
If you're fed up with carrying baskets of laundry down the stairs, install a chute so you can drop them down instead (of course, you'll still have to carry them back up, but you're at least eliminating one task from your to-do list)!
Not sure if a laundry chute will work in your home? Talk to your renovation crew to find out if there are any obstructions or other potential issues before you commit to the idea.
Get free quotes in minutes.
Get quotes from our qualified and licensed tradies Australia wide.
Prioritise Ventilation
We can go back and forth all day about paint colours and the benefits of a butcher block vs. a granite counter. One thing we can all agree on, though, is how crucial laundry ventilation is.
When installing the dryer, make sure the exhaust gets pumped straight outside and not to the attic.
Keep the outside vent clean, too -- if it fills with lint and debris, it can become a fire hazard. A clogged outside vent can also cause humidity to build up (causing mould and mildew growth).
Are you thinking about building a cabinet for your washing machine and dryer? If so, you must install a vented door and leave sufficient space around the machines so the heat can dissipate.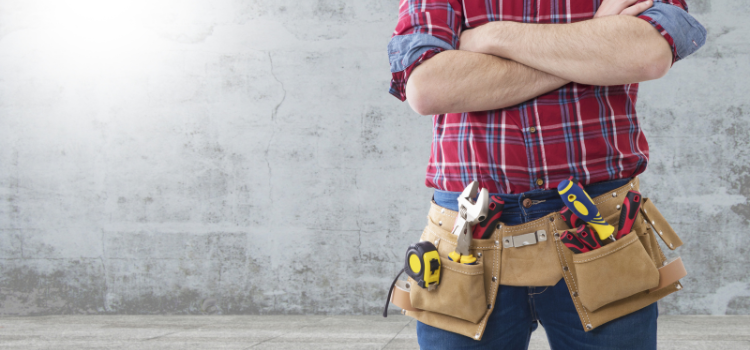 Choosing the Right Team for Your Laundry Refurbishment
At this point, you might be raring to go and eager to start searching for "laundry renovations near me."
Before you connect with the first renovation team in your area, though, take a step back and make sure you vet them carefully. Here are some critical factors to consider when choosing the team to handle your laundry renovations:
Ask About Their License and Insurance
Always ask your laundry renovation team if they're licensed and insured (and ask to see their license and insurance paperwork to ensure everything is up to date).
Licensing ensures that the workers are properly trained and know how to handle the tasks you want them to execute. Insurance protects you from being held liable if something goes wrong while the crew is working.
Read Reviews
Before you book a team to handle laundry renovations in Hills District, do your homework. Look up online reviews to learn more about them.
Reviews can tell you a lot about the quality of work a team does, how well they communicate and meet deadlines, etc. Use this information to ensure you hire a qualified and reliable team.
Get a Quote
Request a quote from each team you're considering hiring. Quotes help you compare all your options and ensure you're getting the best deal.
Remember that the cheapest person isn't always the right person for the job. Don't get so pulled in by a low number that you overlook potential red flags.
Check Their Work
Many companies that provide laundry renovations have online galleries showcasing their work.
Check out their websites to see pictures of previous projects. If you like their style and the quality of their work, that's a sign that they're a good fit for you and can help you get the laundry room of your dreams.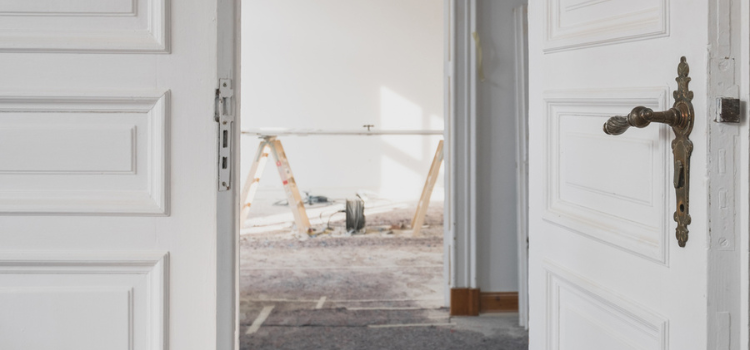 Find Laundry Room Renovation Contractors Today
Simple changes can go a long way and transform your laundry from a drab utility room to somewhere you genuinely want to spend time.
Whether you're ready to begin your laundry and find someone to help you bring your vision to life, service.com.au is here to help.
Get free quotes in minutes.
Get quotes from our qualified and licensed tradies Australia wide.
Further Reading
Posted under