How to create an epoxy resin table at home
15th Dec '22 • By Emily Ayers
Here's how to create your very own glow-in-the dark table at home with epoxy resin.
This is a surprisingly easy project which results in a unique piece of glow-in-the-dark furniture, perfect for night time barbeques or parties.
You can also create a coffee table, dining room table, or desk, depending on where you want to use it in your home. No matter where you place your finished piece, it's guaranteed to enhance the aesthetic value of your space while being functional.
Constructing your own resin table is also the perfect way to get in touch with your creative side and feel accomplished when seeing the finished product every day in your home.
Here are the easy steps to get started!
1. Start with a piece of timber --- cypress is a great option, as it naturally has depressions and holes.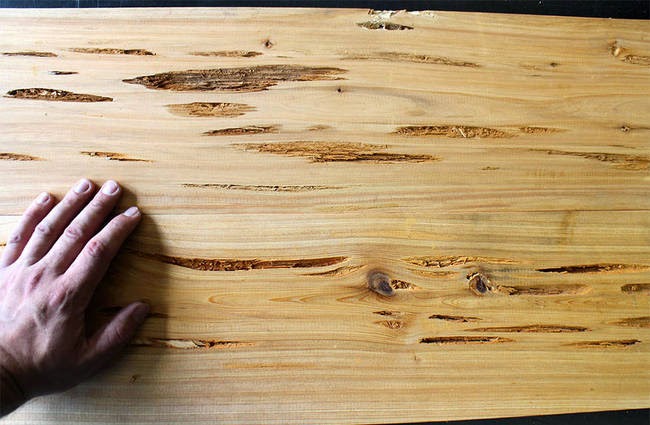 2. Sand the timber and cut to your specifications, depending on the purpose of the table.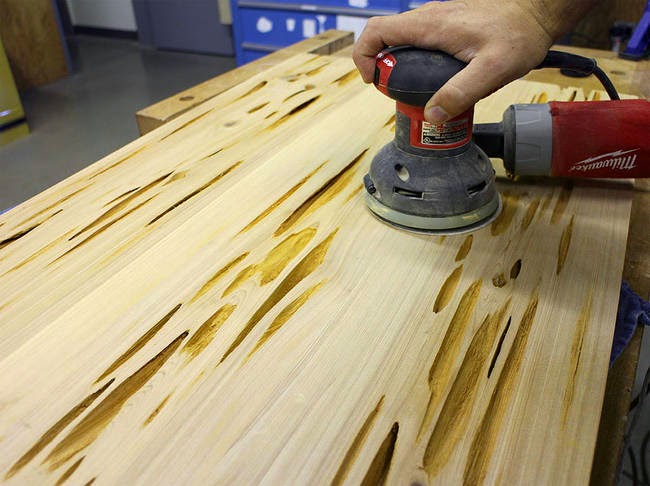 3. Mix together resin and hardener, then add photoluminescent powder and pour into the holes of the timber.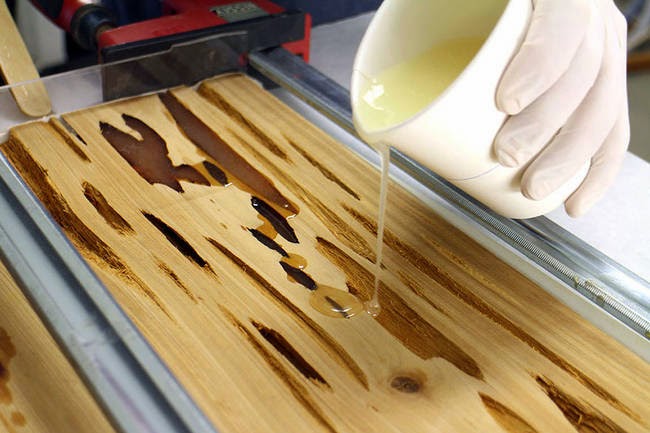 4. Allow the resin to cure and harden for at least 72 hours. Once it's dry, sand back and polish.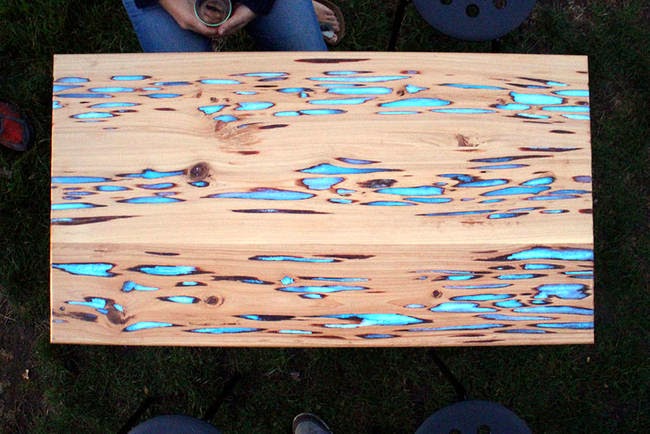 5. Attach it to steel or timber legs, then your table is ready to enjoy!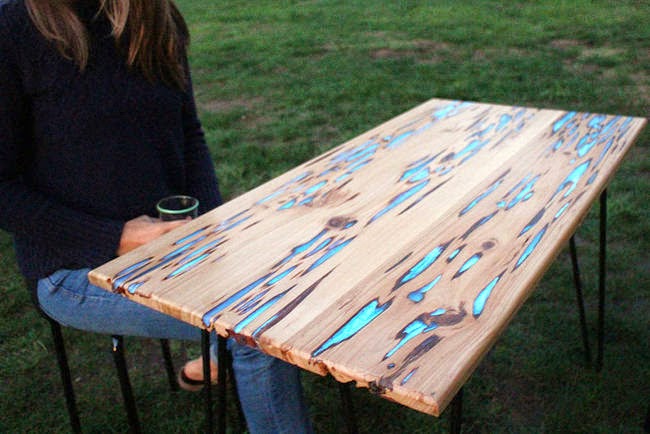 Place the finished product inside or outside, pour a glass of your favourite beverage and cook up a delicious meal to celebrate.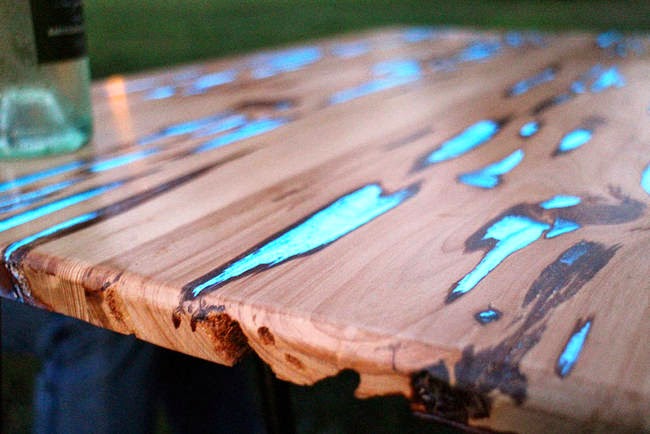 If you feel like you could benefit from some help from a professional get in touch with a local carpenter or handyman to help you with your project.
Get quotes from our qualified and licensed tradies Australia-wide.
Further Reading
Posted under