How to clean your driveway?
5th Oct '21 • By Shreya Kulkarni
The wear and tear of your driveway can make it more prone to stain and dirt build-up. Find out how you can clean your driveway or better yet, get a professional cleaner to do it for you.
Nothing is more annoying and aggravating than waking up to a dirty driveway while neighbours pass by your house. The leaks of oils from your car, the dried leaves you forgot to sweep, and the gum stains mar your driveway and make it look uninviting. It is a must to act immediately and remove the unwanted and unsightly stains that make the front entrance of your property unwelcoming.
Article Overview
How to clean your driveway?
What are the different ways to clean your driveway?
Why should you pay for professional driveway cleaning?
How to clean your driveway?
Stains and specks of dirt are typical for a well-used driveway, from the overspray of varnish and paint, the drops of motor oil, and the markers and chalks when your kids are having fun. The wear and tear of your driveway make it more prone to stain and dirt build-up. While you can DIY a simple driveway cleaning, it might not be enough, especially if the stains and specks of dirt have been there for more than a week. But it does not have to be stressful. A skilled cleaner can help you resolve your problem by giving you a driveway cleaning service that will make your driveway look clean and new.
What are the different ways to clean your driveway?
Different dirty driveway problems require different solutions. You can do driveway cleaning by yourself or hire a skilled cleaner to do the job for you. Both ways will be efficient if you know the different ways of cleaning your driveway.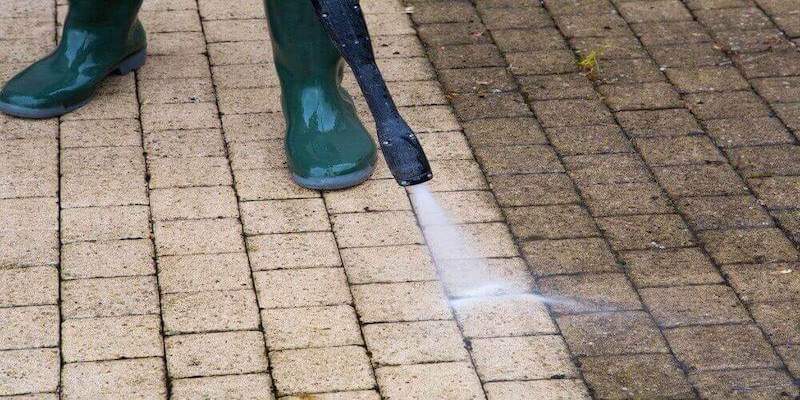 But before getting started, you must first prepare your driveway for cleaning. You must do an initial cleaning before explicitly addressing the problems of your dirty driveway. First, sweep your driveway to get rid of specks of dust, debris, and other little things that might get in the way as you clean your driveway. After doing the initial cleaning, your driveway is now ready for the cleaning process.
Spot Clean Your Driveway
Suppose you have little time within the day to clean your driveway. You can spot clean it until you can address all dirt issues on its surface. Spot cleaning means cleaning your driveway step-by-step and one spot at a time. For instance, today, you can focus on the initial process of washing it, which involves sweeping. Then you can start brushing off dirt in half of its surface. And then, you can finish the other half the next day. Spot cleaning is a way to save time and energy without sacrificing the polished finishing of your driveway.
Standard Driveway Cleaning
Standard driveway cleaning is the general way of cleaning your driveway without addressing specific concerns. It cleans your driveway generally. Standard cleaning involves sweeping your driveway, cleaning and brushing it with a detergent, and sweeping it again to get rid of any remain specks of dirt and clouds of dust on the surface. If you think that your driveway has minimal dirt issues that can be resolved through general cleaning, you can have standard cleaning for your driveway.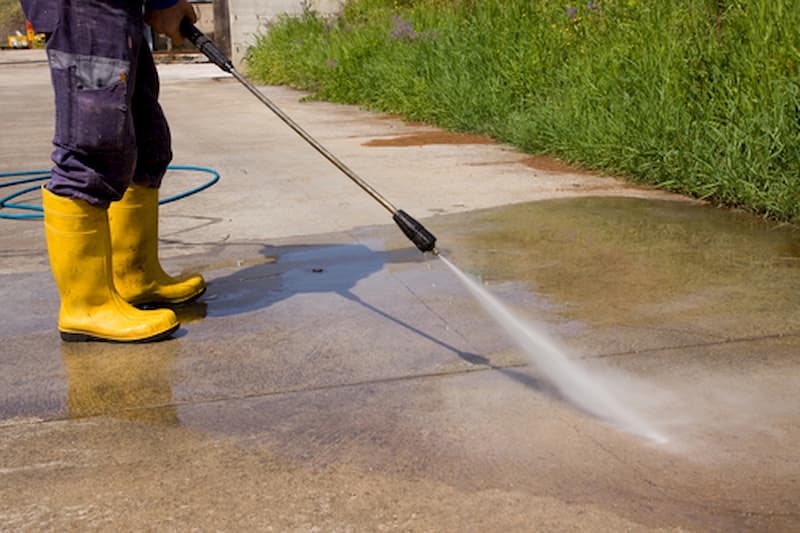 If you have limited time to do the cleaning at once, you can get free cleaner quotes and pay for professional standard cleaning for your driveway. A professional cleaner can help you efficient driveway cleaning service and will give you simple pieces of advice on how you can maintain a clean driveway. By hiring a professional, you can also agree on having scheduled standard cleaning to avoid too much accumulation of stains in your driveway.
Pressure Wash Your Driveway
Pressure washing is one way to clean your driveway and get rid of unpleasant specks of dirt and stains. For this strategy of cleaning, you need a power washer. It is a piece of high-powered machinery, and you need enough knowledge and skills to operate it. If you cannot operate a power washer, worry no more because a skilled cleaner has enough training to use high-powered cleaning types of machinery like it.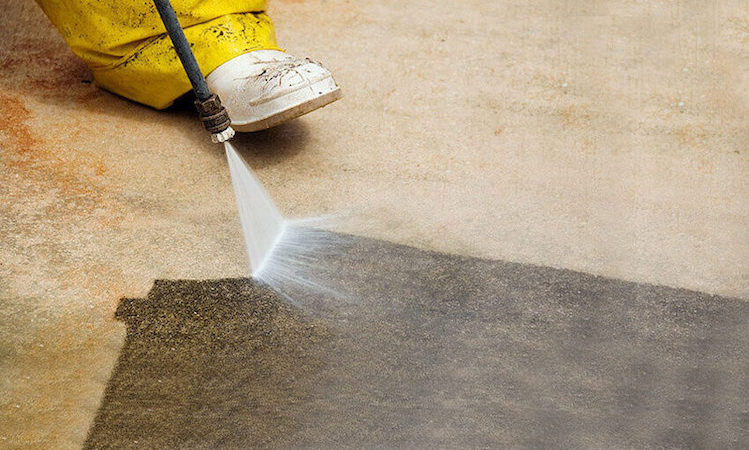 Power washers use high-pressure water spray that can clean large surfaces. The high pressured water it releases helps wash away specks of dirt on surfaces without the need to brush them off with your hands. Suppose you want to use a power washer to clean your driveway. In that case, you will need a power washer, the detergent attached to your power washer, the 15 and 25-degree power washer tip, and enough water to sustain the operation until your driveway looks clean and new again.
A cleaner costs $35 to $80 depending on the service you want. For more information on how much a cleaner costs, read our article here.
Why should you pay for professional driveway cleaning?
There are plenty of advantages to hiring a professional cleaner for your driveway. Here is a list of reasons why you should invest in professional cleaning for your driveway.
1. Avoid accidents
The complexity of dirt and stain buildup in your driveway might drive you to exert too much force on rubbing and washing all dirt and stain off the surface. In this instance is when accidents and injuries happen. There have been a lot of cases where driveway owners slip and fall while cleaning their driveway. Hiring a professional and skilled cleaner secures safety because they have strategies and experiences preventing accidents and injuries while cleaning.
2. Time-Efficient
When you get a professional cleaning service, you do not have to restock expensive cleaning products to buy tools and machinery to clean your driveway effectively. When you hire a professional and skilled cleaner, all of these tools, machinery, and cleaning products are included in their service. Thus, you are investing in an efficient cleaning service without spending too much. You get your driveway cleaned right on time and within budget.
3. Professional looking
Your driveway is the entrance to your living space, and it needs to look clean and welcome your guests. Getting a professional cleaning service from a skilled cleaner improves the aesthetic value of your driveway. It is not just clean but also pleasing to the eyes. Thus, you are investing in beauty and functionality, even if your driveway has to go through daily wear and tear.
Get free quotes in minutes.
Get quotes from our qualified and licensed tradies Australia wide.
Posted under