So you've decided it's time to update your home's interior, but you don't want to spend a small fortune or a great deal of time on the whole process. Don't worry! We've got few nifty tricks up our sleeve to help you decorate and create a new space in a day! 
Change bed linen
 
The best place to start redecorating when you're in need of a change is with your bed linen. If you're not confident designing your new space, we suggest starting with a solid colour base - for example white linen sheets and duvet. This way, you can add colour through throws and pillows. Plus, if you get tired of the colour scheme, you can swap these elements out quickly with new accents.
If you have kids or you're an animal parent, you'd know too well those white sheet won't stay white for long! In this case, grey toned bed sheets are your best bet. Grey duvet covers go great with salmon pink, emerald greens, and deep blues. Enjoy your morning coffee in luxurious style, without the worry of stains.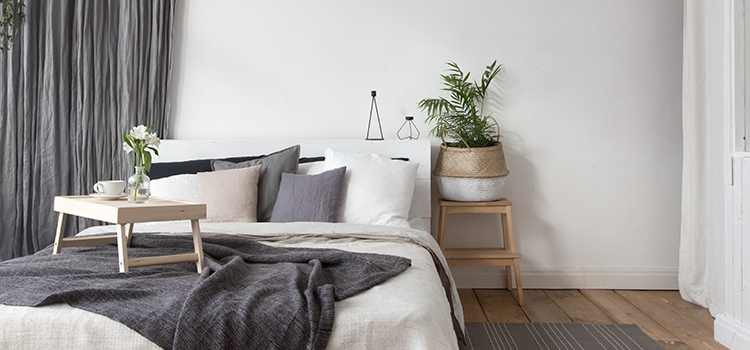 Natural light-weight curtains
 
Dark, and tired curtains are one of the main elements that can cause a room's theme to appear dated. Swap out these dusty curtains for light-weight alternatives. We suggest natural colours ranging from white, off-white, light brown and light grey. 
You'll be surprised at how open your space will appear with your new drapes.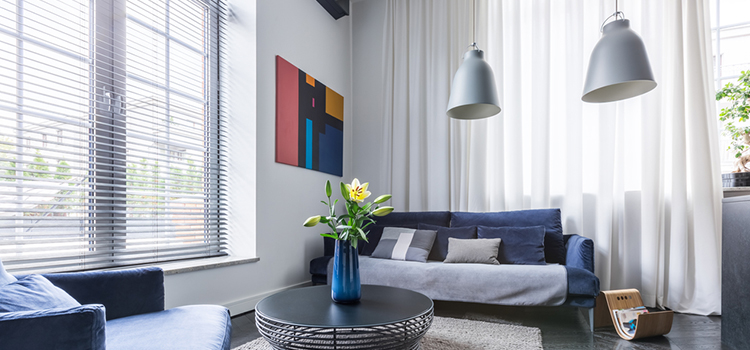 Wallpaper
 
For a quick and easy makeover, wallpaper is a great application that can transform the look and feel of a place instantly.
Painting requires preparation (sanding, cleaning, base coats etc) while, depending on the surface quality of your wall, wallpaper can be applied directly.  
The best part about wallpaper is its versatility - designs can be as simple as a two-toned pattern or an Australian themed mural to a floral feature wall.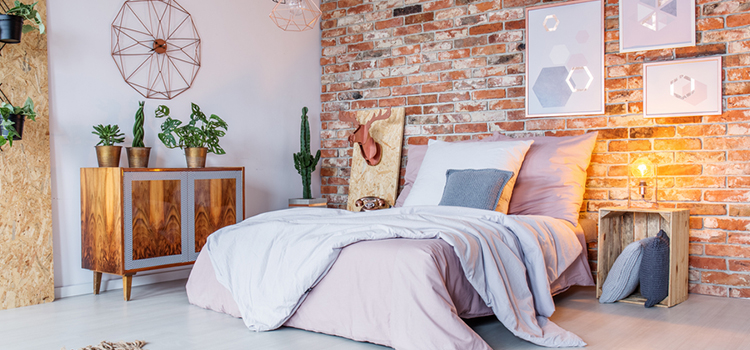 Add a rug runner down the hallway 
 
Hallway runners add a soft feel to a space, and lead the eye down the hallway into the next room.
They're also a great way to hide a few wear and tear signs that your floor may have acquired over the years.
To give the hallway a cozier, warmer look opt for wolly or fur rugs - they also feel great underfoot! 
For a more natural look, textured, weave rugs are an ideal choice. Moreover, this rug will blend in perfectly with your new linen sheets and curtains.
Move furniture away from walls
 
Rearranging furniture has to be one of the easiest and most cost effective ways to change the look of a place.
One of our favourite tricks to update and make your space appear larger is to move furniture away form the walls. This creates a cozier atmosphere, ideal for conversation.
The magic of lighting
 
Updating old lighting fixtures can create a whole new feeling to a space as well as make the space appear bigger. This could be bedside lamps, a new chandelier, pendant lighting in the washroom or fairy lights in the bedroom.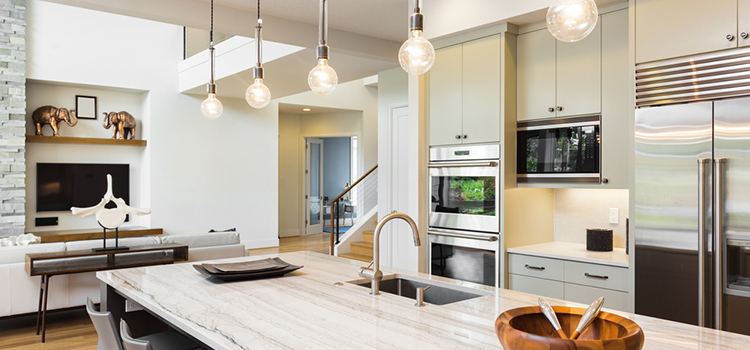 Lighting can also be in the form of candles. The flickering light of a candle can instantly give your place a warmer, friendlier vibe. That is the magic of lighting.
Need help finding the right interior designer to fit your needs? Compare multiple quotes today!