Gas plumber near me: find reliable services nearby
23rd Oct '23 • By Maddie Holden-Smith
Do you need a gas plumber for your residential, commercial, or industrial gas fittings and maintenance needs? If so, insist on a qualified and licensed gas plumber near me.
See, gas plumbers have ample training to handle any dangerous gas work. They can save money and time by providing a quick and efficient service. Besides, most gas plumbers are also gas fitters. They deliver a complete plumbing and gas-fitting custom package.
In this quick guide, we elaborate on the services to expect from a certified gas plumber near me. Moreover, we give you handy tips on what to look for when selecting the right professional for your home or business.
Let's get to it!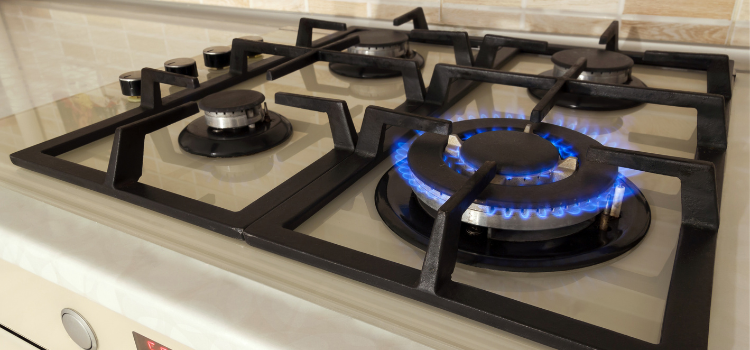 How to Hire the Best Local Gas Fitter Plumber Near You?
First things first; here are three proven ways to hire a suitable gas fitter plumber: -
Seek for Referrals
Which licensed gas plumber near me does your family, friends, or workmates call for gas installations, maintenance, and repairs? Are they willing to refer their services to you? Most customers recommend a certified gas plumber near me for their exceptional service. They trust the professional to service bayonet points, install a new gas line, or do any other related work. For example, referrals are excellent for getting an emergency gas plumber near me to locate and repair a gas leak.
Check Your Local Listings
Search for experienced professional gas fitters via reliable platforms like service.com.au. Here, there are dozens of licensed gas fitters listings per geographical region. Finally, provide your postcode to request a quote for a gas heating plumber near me.
Read Reviews and Estimates
Visit the online platforms of national and local gas plumbing companies to scrutinize reviews by their past clients. Here, ask for a free estimate to compare the gas work packages, rates, and after-sales services.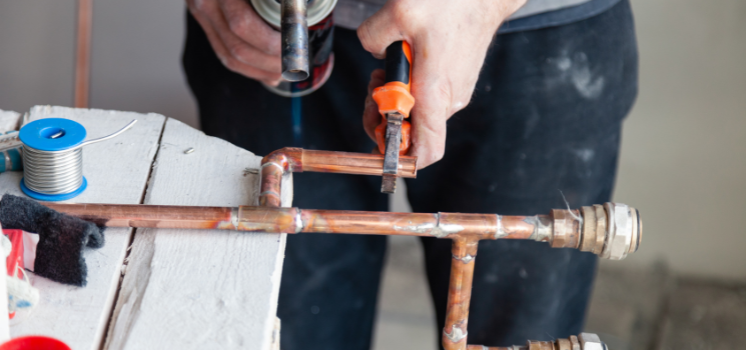 Why You Need a Licensed Gas Fitter?
Air conditioning, water heaters, freezers, ovens, cooktops, and clothes dryers are convenient gas-powered appliances popular in residential, commercial, and industrial places. They consume less energy, saving us money on our power bills. Still, there are significant safety concerns associated with handling highly flammable gas.
Hence, a licensed gas fitter should handle your installation, repairs, and maintenance needs. The natural gas line plumber near me will do the job correctly and cut the risk of injury due to accidents.
Now, anyone running a gas fitting business in Australia must register as a plumber and have the necessary documentation for the work. Likewise, only a licensed contractor has a permit to handle residential, commercial, and industrial gas work in Australia.
The plumber, classified as a plumbing, gas fitting, or electrical contractor (PGE contractor), undergoes rigorous training on the gas work and its related safety drills. Next, the licensed gas fitter may undertake a formal apprenticeship in local plumbing companies to gain the minimal experience necessary to tackle the job as an independent contractor. The training standards and regulations are updated regularly, ensuring gas plumbers can handle the latest gas-powered appliances.
What Are the Qualifications and Licensing Requirements of a Gas Fitter Plumber?
The Plumbers, Gas Fitters and Electricians Act 1995 provides guidelines on the minimum qualifications and licensing requirements of a gas fitter plumber as follows: -
Complete a formal vocational education and training (VET) course on gas appliance installations, servicing, maintenance, and safety.
Undertake a formal apprenticeship under the technical guidance of a licensed gas fitting worker. By the end of the training, the training should be able to install gas appliances and equipment.
Apply and pay for the contractor's license via the local regulatory board. Here, the regulatory authority will ask for proof of passing the mandatory gas-fitting examination. Also, the applicant has to demonstrate they have sufficient experience to work as independent contractors.
Enrol for periodic professional development assessments to keep tabs on industry best practices.
Renew the occupational license and registration every three years.
Note that the above requirements vary from one state and territory to another. Hence, the easiest way to confirm if you are dealing with a certified gas fitter is to ask them to show you their tradesperson's gasfitting card.

Get free quotes in minutes.
Get quotes from our qualified and licensed tradies Australia wide.

Why Should I Hire a Gas Fitter?
Guaranteed Return on Your Investment
Gas appliances and equipment are significant investments that can last a lifetime. For this, let the experts handle any gas work necessary to guarantee your return on investment. A professional gas fitter will check and fix any issues to ensure the appliances function properly. They will give you tips on what to look for to identify any problem and how to maintain the gadgets for prolonged use.
Assess the Condition of Your Gas Appliances and Equipment
Are your gas appliances and equipment malfunctioning? Call a licensed gas plumber near me to assess the actual condition of your appliances. The professional has the qualifications and experience to test and diagnose any issue. They may perform any of the following: -
Verify the manufacturer specifications for your gas appliances and equipment
Confirm proper installation of the appliances
Test the gas pipes and detection systems
In turn, you can rely on an accurate diagnosis to determine if you should replace or repair your equipment.
Prevent Disasters
Your safety comes quickly. In contrast, improper use of gas appliances and equipment can result in gas poisoning, explosions, and fires, leading to fatalities and property damage. Then, hire a professional gas fitter to install your gas appliances correctly. Moreover, the licensed contractor foolproofs the devices by checking and correcting for such safety concerns as gas leaks, corrosion, uneven pressure, and breaches.
Get Additional Services
A natural gas plumber near me may offer extra services to maintain a loyal client base. For example, the gas fitting expert may discover and correct other issues free of charge. Or the expert may share valuable resources to help you deal with minor problems as they occur.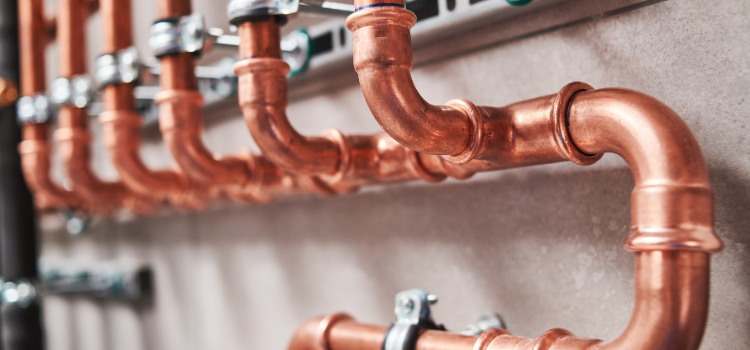 How Much Does a Gas Fitter Plumber Cost?
A gas fitter plumber may charge you between $50/hr and $90/hr to perform any of the following services: -
Install gas pipes, fixtures, and burners, meters, and valves
Test the gas pipes, gas detection systems, and connections
Install and service your gas appliances and equipment
Repair worn-out gas appliances and equipment
The final cost estimate varies depending on the size and complexity of the job, location, and the gas fitter's professional experience. For example, a cheap gas plumber may ask for 50/hr to assess where to assign the gas devices before the installation. In contrast, a commercial gas plumber near me may include charges for working remotely or subcontracting extra work. Also, an estimate by a gas plumber on the Central Coast varies significantly from one in Sydney.
For the best quote, compare at least three estimates from different gas fitter plumbers.
How Can I Find a Good Local Gas Fitter Plumber?
A local gas fitter plumber has the skillset and experience handling similar gas work. Follow these steps to identify and hire a reputable plumber gas near me: -
Start with background research using the service.com.au website. Also, ask your gas appliance dealer to recommend a good gas fitter plumber. Or, find out who your family, friends, and acquaintances go to for their gas work.
Shortlist the gas fitter plumbers from your research. Then, scrutinise their credibility by counterchecking their names and licensing numbers with the local regulatory authority. Do they have the PGE contractor license? Is it up to date?
Go online or book an appointment to discuss the experience and skill set of your preferred gas fitter plumber. Confirm the status of their public liability insurance cushioning all present against injury or damages.
Follow up the meeting by asking for a custom quote.
Finally, compare at least three custom quotes before hiring the gas fitter plumber.
What to Ask When Hiring a Gas Fitter Plumber?
Here are common questions you can ask when vetting gas fitter plumber: -
Are you a licensed gas fitter plumber? If operating as a business, is it registered? Do you have public liability insurance?
What are your qualifications and experience level?
Do you have a 24-hour gas plumber near me who can be your reference? Do you have a website where I can view your complete portfolio?
Are you working as an independent contractor or under a supervising gas plumber?
Where do you offer your gas fitting and plumbing services?
Are you licensed to practice in this region or territory?
Do you have first-hand experience dealing with similar gas work? If so, can I view samples of your previous work?
How much do you charge for my request? Can I get a free written quote? Will I pay more for emergency plumbing services?
How soon are you available to start?
How long will it take to complete the job?
Do you require a deposit for the work?
Do you offer any after-sales services or incentives?

Find Gas Fitter Plumbers the Easy Way
service.com.au lists a number of different trades and allows consumers to find accredited tradespeople, quickly and easily, allowing them to find the right person for their specific job.
What Does a Gas Plumber Do?
Most locals assume gas plumbers to be similar to gas fitters. Yet, a gas plumber does all the plumbing work. In addition, they have gas fitting expertise to handle specialized gas works like gas line installations, extensions, and repairs. They perform their duties to code, ensuring the completed job passes a building inspection.
What Are Gas Fitters?
Gas fitters are licensed to perform gas works only. They are your go-to expert for gas line installation and maintenance, servicing gas heating units, preparing gas works tenders and quotations, and fixing faulty gas meters and regulators.
A gas fitter cannot do any plumbing work. Instead, they work alongside gas plumbers to install and maintain gas pipes and fittings.
Then, if you need plumbing and gas fitting services, engage a gas plumber.
Final Thoughts
Always perform due diligence when investigating a service provider. After all, you want a professional who understands their job and can accurately test and diagnose a problem.
Get free quotes in minutes.
Get quotes from our qualified and licensed tradies Australia wide.
Further Reading
Posted under