The importance of a professional roof plumber
6th Nov '23 • By Maddie Holden-Smith
Roof plumbing is essential for every home or building structure. It channels water safely away from the roofs and prevents roof flooding, which may cause damage to the ceiling and the rest of the roofing structure. Roof plumbing requires the special knowledge of the roof plumber.
The roof plumber deals with the installation of roof plumbing components and the renovation of the roof plumbing system. In this article, let's explore why you should hire a professional roof plumber for residential and commercial buildings' roof plumbing services.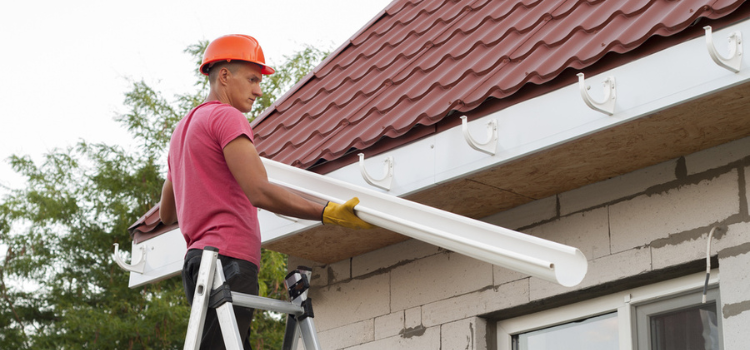 What are the Duties and Tasks of a Roof Plumber?
A professional metal roof plumber is a trained expert who understands water behaviour under different conditions, such as weather and temperatures. An MS roof plumber is experienced in handling different roofing structures and works with materials such as glass, fibreglass, metal, or polycarbonate.
The following are some of the duties and tasks of a roof plumber in the Blue Mountains.
Read, review, and interpret technical drawings' illustrations to establish the plumbing system's layout and the type of materials required.
To install the proper roof drainage system, install the gutters, couplings, and flashings.
A RAC roof plumber will create and set up a rainwater collection system.
The maintenance roof plumber will properly remove the previous roof plumbing and the drainage system in preparation for installing a new roof plumbing system.
The roof plumber commercial will take the measurements accurately, compute, fabricate, and install the gutters, downpipes, eaves, metal roofing, and the entire stormwater drainage system.
The MS roof plumber will install and safely anchor the metal roof sheeting.

Effects of Poor Roof Plumbing
Refrain from attempting DIY roof plumbing or hiring an unqualified local plumber for installation. Poor roof plumbing will damage the house, causing expensive repairs. Some of the signs of lousy roof plumbing and leakages are:
1. Mould and Mildew
Leakages will cause growth or mould and mildew in your building. Too much mould and mildew can cause respiratory health issues.
2. Stained Ceiling
Leaking water from the roof will accumulate on the ceiling, causing stains. If you notice stains on your ceiling, call an emergency roof plumber. If left unattended, it can cause severe structural damage to the property.
3. A Leaking Roof
A visibly leaking roof is a sign of poor roof plumbing or damage. If you notice the leaks, call the emergency roof plumber immediately. To prevent leaks, have a maintenance roof plumber check your roof plumbing system every six months.
Roof plumbing is an essential aspect of roof installation in any building. The roof plumbing installation requires the attention of a well-trained and experienced roof plumber. Poor roof plumbing systems can severely jeopardize the building structure, leading to expensive repairs.
Get free quotes in minutes.
Get quotes from our qualified and licensed tradies Australia wide.
When Do You Need the Services of a Professional Roof Plumber?
A licensed commercial roof plumber plans, designs, installs, and manages all aspects of the roof plumbing system, especially in relation to rainwater management. To work as a roof plumber in Australia, you must be licensed. The following are the services offered by a roof plumber.
1. New Roofing Projects
The best time to install the roof plumbing system is during the construction of your home or building. Therefore, you should use the services of a professional and experienced roof plumber to work alongside the general roofing contractor to ensure the use of the right materials and the best layout. This ensures you do not have major roof plumbing issues in the future.
2. Roof Flashing
An expert roof leak plumber understands the roof flashing placement and how to set it up to direct water to the roof drainage system. An ordinary roofing contractor may not understand the accurate placement of the roof flashing, thus leading to leakages and water penetrating the entire roofing structure, causing damage to the ceiling and the entire roofing structure.
3. Roof Leak Repair
Another essential role of a roof plumber is to repair the leaks on the roof. Roof leakage can cause massive damage to the building if not fixed on time. A roof leak plumber will correct the poor drainage system and unblock the gutters. Also, the maintenance roof plumber will carry out proactive maintenance to prevent future roof leaks.
4. Installation of Rain Water Tank
A rainwater tank is an excellent investment for residential and commercial buildings to conserve water. The commercial roof plumber is responsible for installing the rainwater tank. The licensed roof plumber will help choose the right water tank size, install leaf guards on downspouts and gutters, and install the tank screens water valves to prevent insects from falling into the tank. If the roof plumbing system is well installed with a rainwater tank, it can help reduce the water consumption rate by up to 70%.
5. Hydro-Jetting
You can hire the services of a local roof plumber to clean the gutters and the drainage system. However, if the drainage system is clogged, you will need an expert metal roof plumber with expert gear and hydro-jet to do a professional job.

Tips for Choosing the Right Professional Roof Plumber
When hiring a professional roof plumber, it is best to hire a reputable company rather than individual contractors. Hiring from a firm makes the hiring process easy and the follow-up process smooth in case of any issue. Here are some tips to guide you when hiring a professional roof plumber.
1. Check the Company's History
Check the reputation of the company before hiring a roof plumber. The history of the company and comments from past clients will help you decide whether to hire them or not. Has the company been sued? These are among the things to consider.
2. Use Referrals and Recommendations
Ask neighbours and friends to recommend a roof plumber. If you are looking for a roof plumber in the Blue Mountains, asking the local people for recommendations will save you time. Consider asking around for recently constructed homes or structures. It is the easiest way to land a reputable or licensed roof plumber.
3. Communication is Vital
Pay attention to how the roof plumber and the company communicate with you during the initial meeting. Communication is vital for any operation, especially roof plumbing. Don't hire a prospective candidate if they struggle with communication. Proper communication will enable you to achieve the desired results.
4. Check License and Insurance
Commercial roof plumbers must possess a valid license and relevant permissions. When hiring a contractor, ensure their license is up to date and that they have all the appropriate permissions. Additionally, the roofing contractor must have insurance coverage in case of an accident.
How to Become a Roof Plumber in Australia?
What is the roof plumber's salary, and how can you become licensed? Australia's annual roof plumber salary ranges between $75,000 and $95,000.
To become an RAC roof plumber, you should complete a 4-year apprenticeship, including a nationally accredited Certificate III in Roof Plumbing, CPC32612.
You can do your apprenticeship under a licensed roof plumber practitioner. Upon completing the apprenticeship, you must obtain a white card to work in the construction industry.
Obtain the necessary licenses and accreditations before you start working as a commercial roof plumber.
You can pursue more training and gain experience for uncommon tasks in roof plumbing.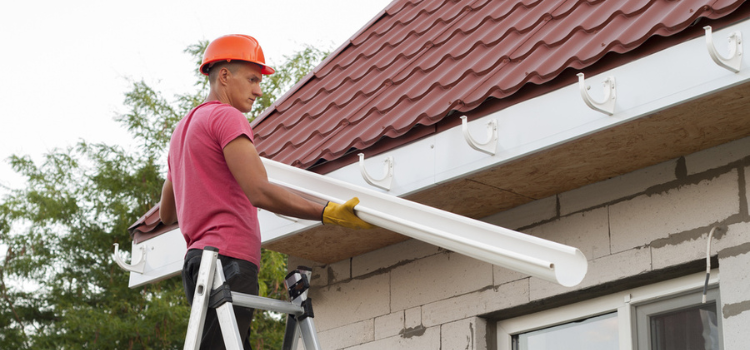 Conclusion
Roof plumbing is complex and should be handled only by an expert roof plumber. As discussed above, poor roof plumbing can cause severe damage to the property. You should only hire a roof plumber from professional services that only dispatch highly qualified roof plumbers. Choose a company with employees with rich experience, licenses, skills, and knowledge in roof plumbing.
Looking for a professional and licensed roof plumber? Consider using the services of our commercial roof plumbers at service.com.au. All roof plumbers you find on the platform are licensed, and you can trust them to deliver reliable and high-quality roof plumbing services.
Get free quotes in minutes.
Get quotes from our qualified and licensed tradies Australia wide.
Further Reading
Posted under