Incredible before and after home renovation photos
26th Sep '18 • By Kaylyn Jeffrey
If you're tired of the same old same old look to your home, you may have to invest in a renovation after seeing these photos.
According to Vivienne Halliday at Renosave, the three main ingredients for a successful renovation are: planning, buying smart and good trades. In order to pull of an amazing renovation like the photos below, it is important to plan to reduce mid-way changes, buy quality goods for less using savings tools like the Renosave Card, and use reputeable tradesmen to save time and money.

From haunted house to southern style dream home 
 
 
It's amazing what a fresh coat of paint can do. An exterior paint job is an amazing way to increase the overall value of your home and give it a brand new fresh appearance. Get quotes from local painters now to find out how much it'll be to give the exterior of your home a makeover. 
From drab to colourful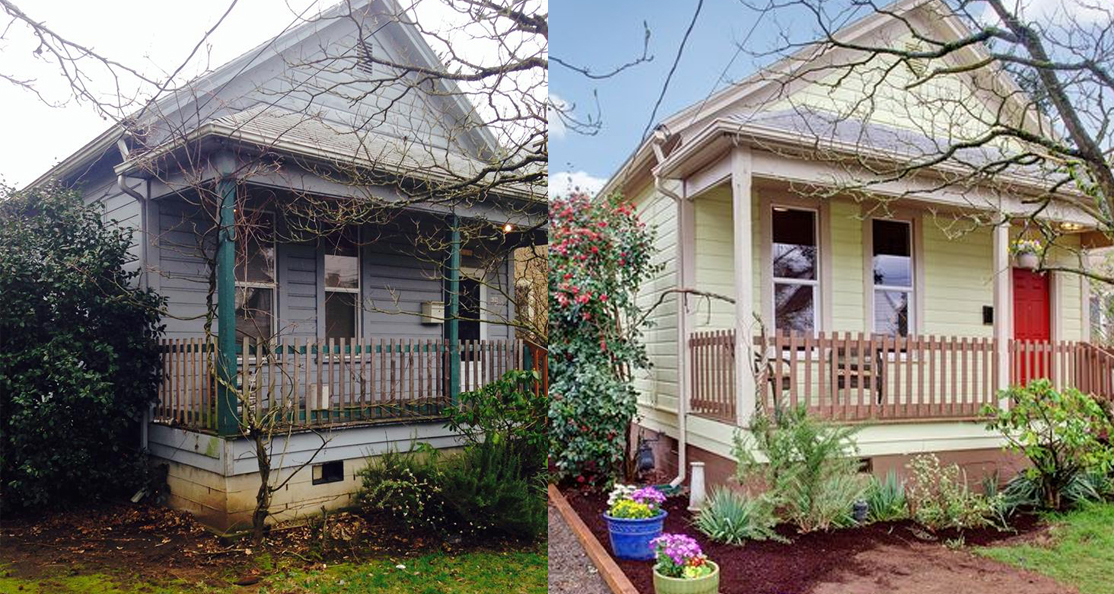 It's clear by this photo that adding a garden and main door renovation to your exterior paint upgrade is a perfect way to brighten up the exterior appearance of your home. This little cottage has gone from ominous and unsettling to cheerful and inviting.
From weathered backyard to wonderful entertainment area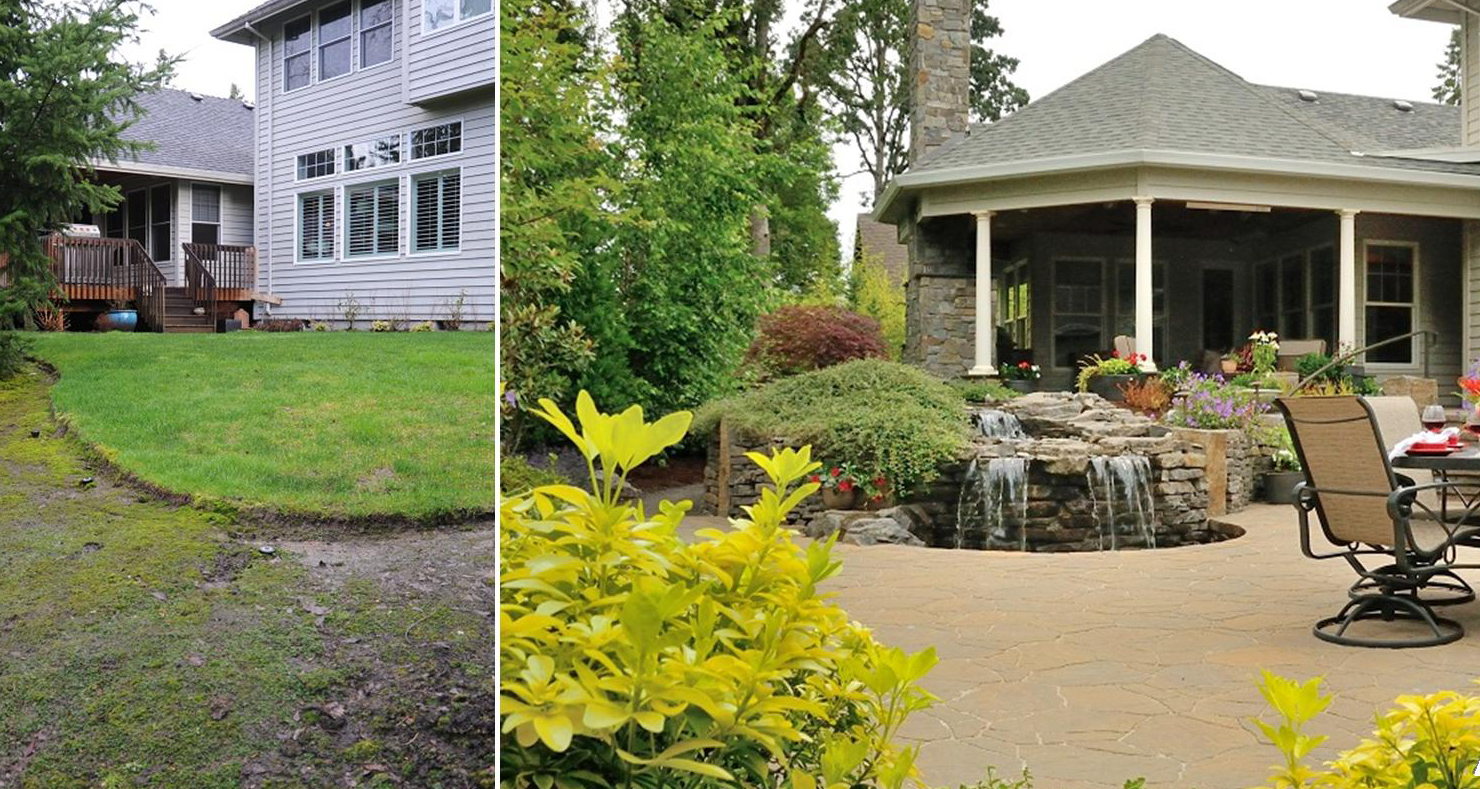 This old worn backyard and garden has been absolutely transformed into a dreamy entertaining area. If you're in need of a garden refurbishment before summer, contact local gardeners today. 
From warm rustic to sleek neutral modern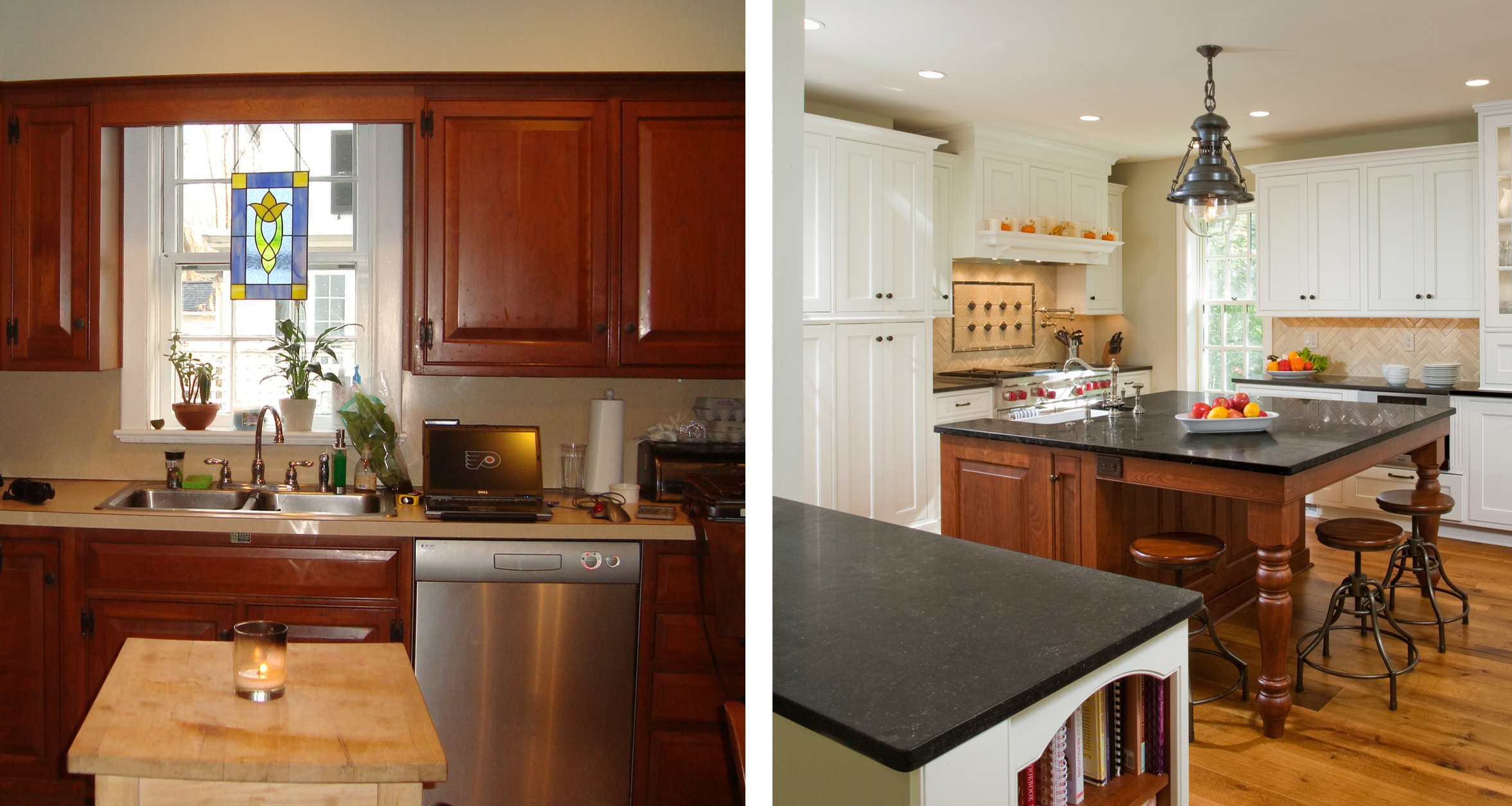 Renovating your home from rustic wooden elements to sleek neutrals with white as the prominent colour in your kitchen will open up the space. If your kitchen is feeling a little gloomy, consider painting your cupboards bright glossy white. We love how the dark countertops beautifully contrast with the white paint in this renovation success.
From questionable grey and green combo to brown luxury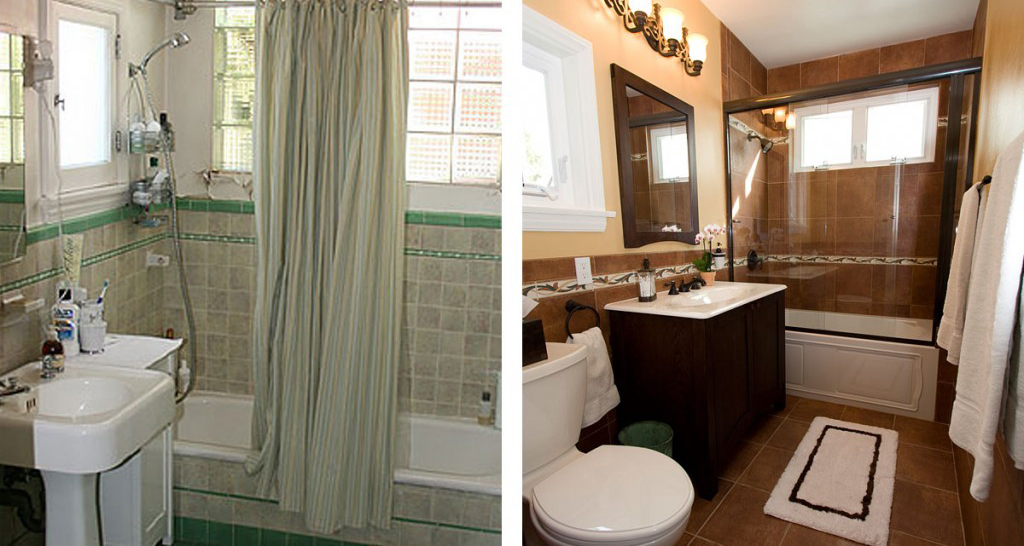 SWOON! We are obsessed with this bathroom renovation. This bathroom went from old and drab to warm and dreamy. You're going to want to contact a local bathroom renovations professional after seeing this before and after.
From outdated vintage to zen oasis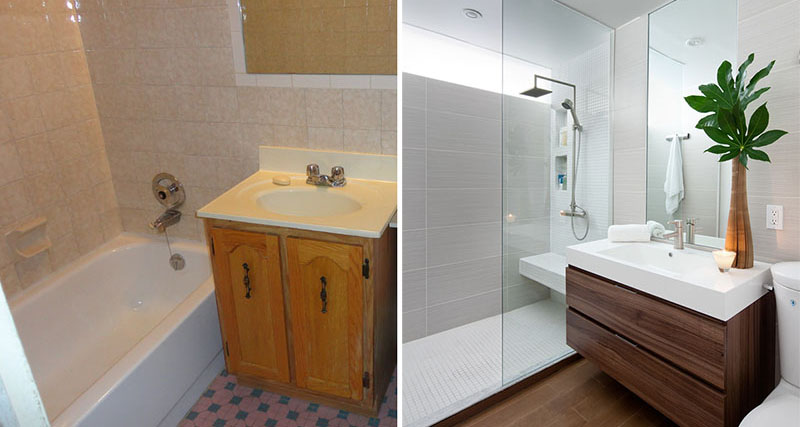 This stunning before and after required a true eye for detail and brilliant use of a smaller bathroom space. We love the pops of greenery and sleek design making it the ultimate spa like zen bathroom. This renovation would require gutting the entire room and ripping up the tile, but well worth the process!
From dark and sleepy to light and alive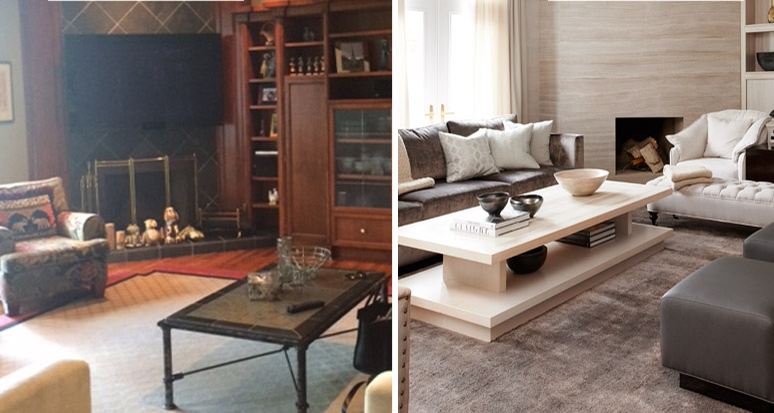 Wow! This is a perfect example of the difference between choosing light colours versus dark colours in your renovation choices. Although the before photo was still elegant, the after photo reveals a much brighter space, perfect for the enjoyment of a vibrant family.
From nothing-to-swoon-about to golden sparkling dream kitchen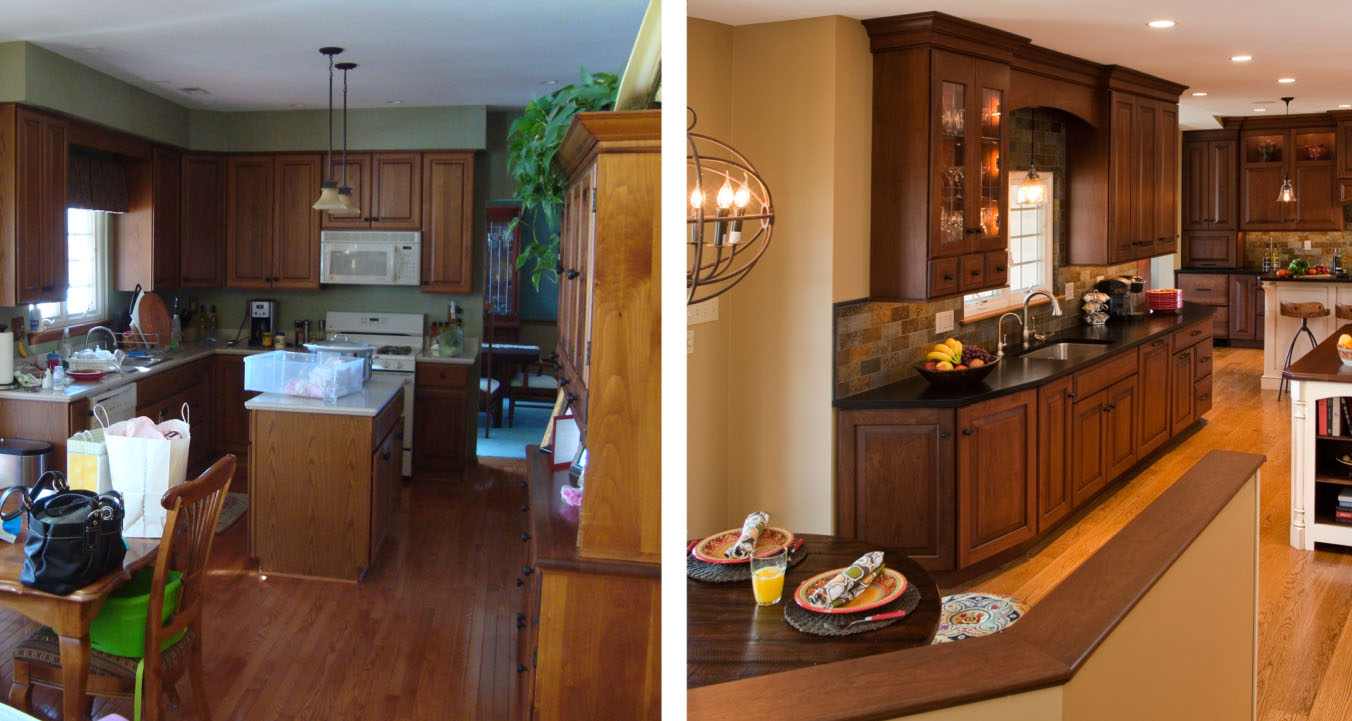 This reno went from boring kitchen to dream kitchen with structural upgrades, better lighting and more detail. We are loving the tile and black countertops as well as the strategic accent lighting to make the space really sparkle.
From cottage kitchen to city upscale modern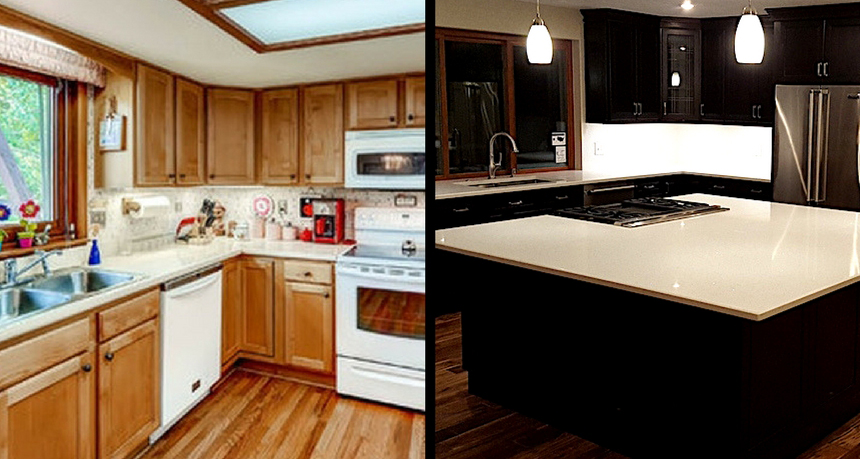 This kitchen went from Alabama to New York. We are loving how some elements were kept to compliment the new style like the window frame. Adding an island to your kitchen during a renovation is the perfect element to give you more counter space and even incorpoate an additional dining area. 
Feeling inspired? 
Further reading: 

7 luxury pools to swoon over
How to make a smart property investment
8 entertaining areas that will make you the hottest host 
7 home builders to follow on instagram in 2018
Posted under