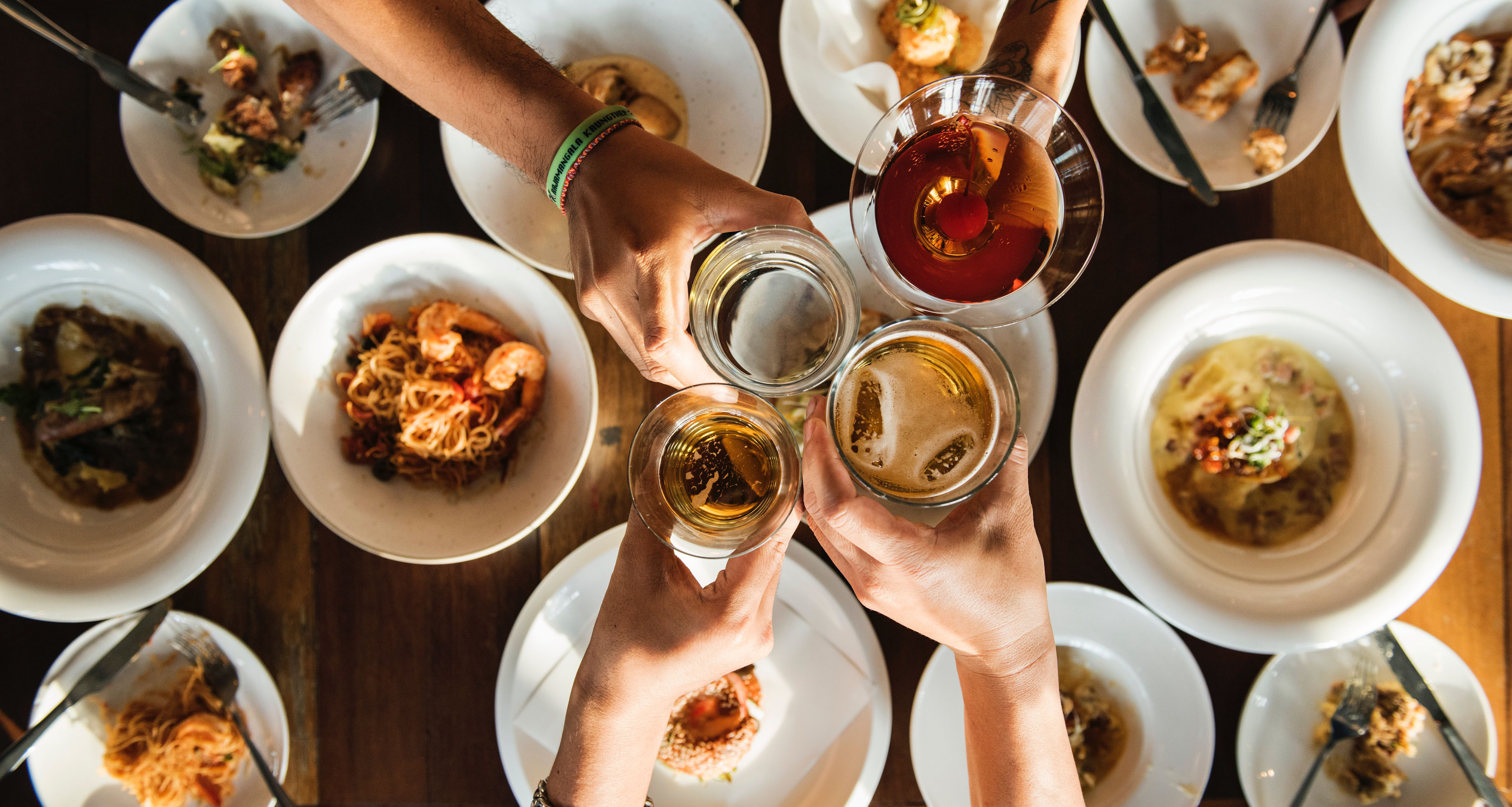 Bali-inspired villa backyard

 
Our top pick for wowing your guests and nailing the hottest host is to create an outdoor Bali-inspired backyard villa with its own private pool. We recommend checking out the healthiest pool water alternatives to chlorine. To make the area really shine with Balinese culture, include a tropical bamboo hut, Balinese-style pool and decking with relaxing outdoor seating. Incorporate beautiful spiritual aspects to your space like a statue of Ganesha. Ganesha is the remover of obstacles, the bringer of good fortune and success. The calming atmosphere of this entertainment area will have your guests loving the serene tropical vibes. There are several Balinese inspired gardens we love to complement the space. 
Rustic-inspired campfire seating area 

 
This is for the homeowner on a budget or the home renter who still wants to have a backyard oasis, without the big costs or home renovations. A fire pit and tree stumps make a perfect low cost entertainment area that exudes a rustic camping vibe in your backyard. Grab an acoustic guitar, some marshmallows and bevvies and you'll have an easy, cheap backyard ready for giving all your guests an outdoor chill experience. If there are trees in your backyard, decorate the trees with fairy lights to make the area that much more magical. If you are interested in creating a more professional rustic inspired entertainment area, there are several ways to nail a rustic inspired renovation.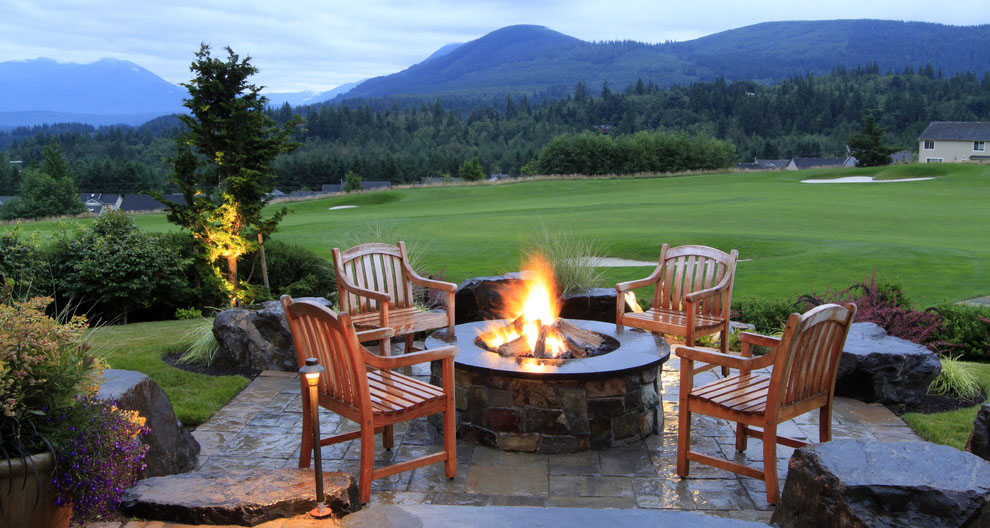 Large patio featuring a barbeque 

 
It's not an Aussie social event without a barbie on the premises. Invest in beautiful decking and a large patio area for entertaining, finished off with a big barbie. To hold successful events, you can complement your patio with comfortable seating of your choice as well as a pool table. Your house will be the grown up life of the party with these simple features that create a great entertainment space.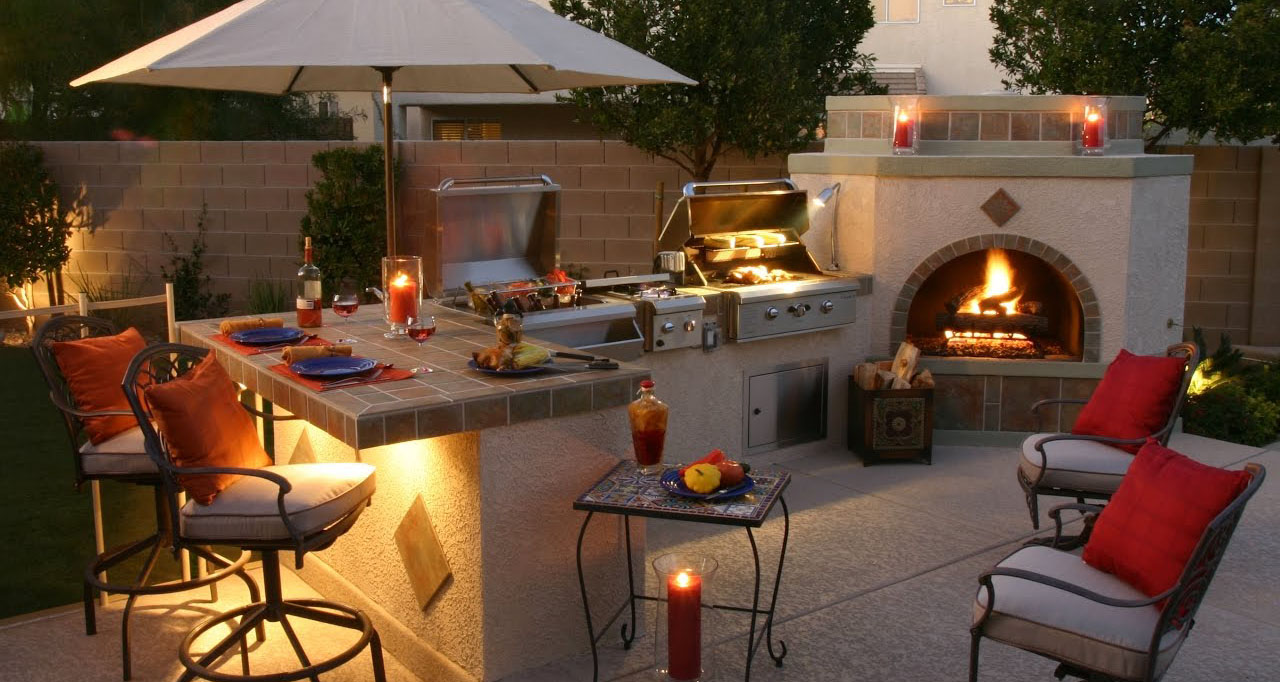 Outdoor bohemian cushion dining 

 
Do you have a little bit of a gypsy soul and hippie spirit? Show off your personal bohemian style with an outdoor area that exudes a fun, flirty yet relaxing area. Our suggestion is to first lay down a very large vintage rug or multiple vintage rugs on the grass. Place a long low-rise dining table on the rug and have guests seated on the ground traditional Japanese style. Decorate your table with lots of greenery and candlelight. You will have succeeded in creating a dreamy outdoor area. There are several bohemian-inspired home decor looks we love that work well to complement the space including dreamy fairy lighting and vintage decor aspects.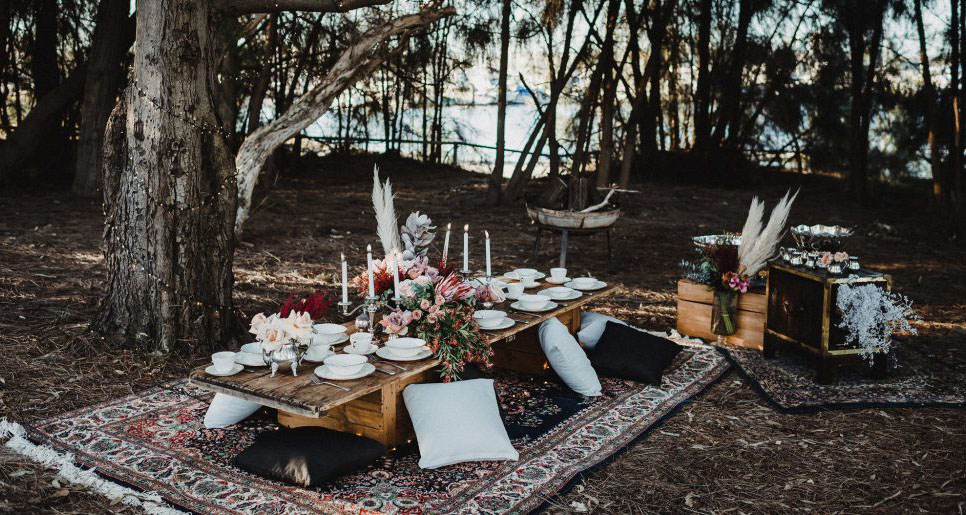 Cottage-inspired cosy outdoor oasis 

 
This type of design is becoming more and more popular in outdoor spaces as it provides the most comforting and warm entertaining area. To nail the cottage-inspired outdoor oasis, it is imperative to have an outdoor fireplace, comfortable seating, and wooden rustic decor. Think "log cabin inside out" to really bring this entertainment space to life. Creating a "warm" atmosphere is a great way to add more romance to your home.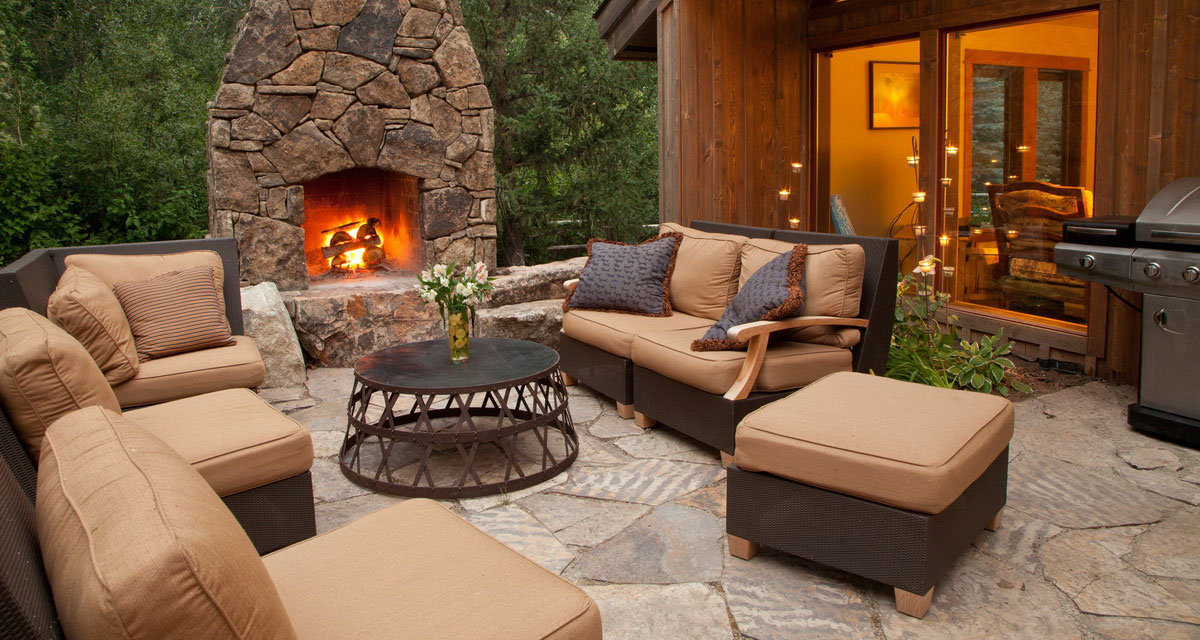 Outdoor kitchen and large dining table

 
For the homeowners with big families! This is a great way to spend more time outdoors with the family by cooking while entertaining outside. Purchase a big dining table and lots of chairs to have a relaxing seating area for your family and guests where they can chat with you while you make the drinks and goodies. Al-fresco dining and outdoor kitchens are actually one of the best backyard trends of 2018. Outdoor kitchens allow you to enjoy outdoor dining all year long.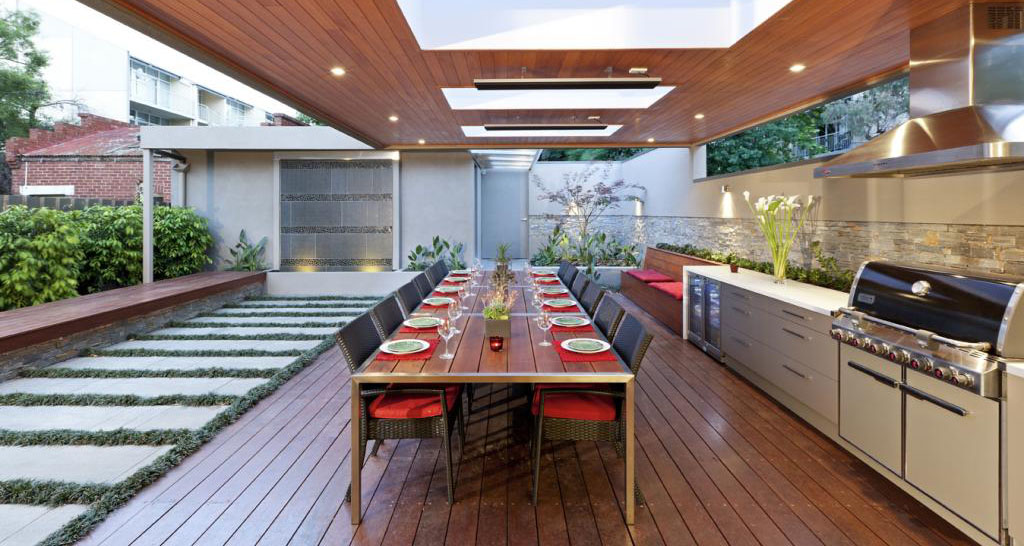 Beautiful balcony entertaining

 
Who says you need to travel to Italy to experience wrapping vines and romance oozing from every angle? From potted plants to dining sets, there are many ways to make your balcony bloom with life and create the ideal entertaining area. If you have a balcony with a view, all you need to do is supply some wine and appetisers, put up some soft lighting and islands or seating, and you are all set for entertaining on your balcony. Another way to nail the hottest hosting is to invite company over for a morning coffee on your patio full of life for a calming cuppa.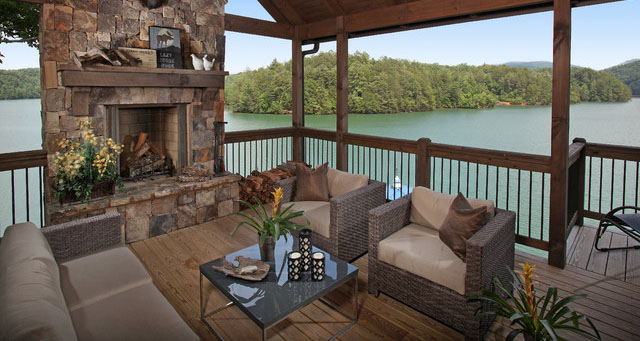 Ultimate dreamy patio entertaining

 
If you don't have a backyard, but have a patio on your home or apartment, this is the perfect time to turn a boring patio into a dreamy entertaining area. Complement your patio with a seating area, hanging lanterns, cast iron fire pit, potted colourful flowers, a hammock, and lots of Indian style bright coloured patterns pillows and blankets.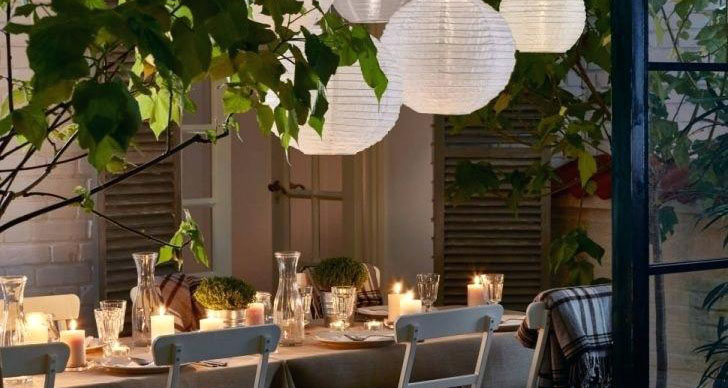 Kick off the ending of the winter months right with a breathtaking entertaining area that will leave your guests feeling relaxed, inspired and keen to hold the social gatherings at your place.
About the Author

 
Kaylyn Jeffrey is the Web Content Manager for Service.com.au. When Kay isn't writing articles with ♥ from the Gold Coast of Australia, she is travelling with her fiancé and researching eco-friendly and sustainable homeowner tips.