Turn sleeping space into storage space

 
Making the most out of your small space is imperative when you are either restricted with storage, have small rooms or a small home . Under bed storage is an absolutely brilliant way to add storage to your space. This storage solution is not only convenient, but is also super stylish. One way of utilising your space under your bed is just by purchasing some plastic storage drawers that you can store your clothing in. You can buy some plastic drawers from around $10, alternatively you can purchase some more expensive ones like wicker or fabric draws for around $50.  This is a great and cheap was to create more storage. Another option is purchasing a bed that already has the storage built into the bed. It does add a little cost onto the bed however it does mean you don't have to purchase secondary storage. This is also a very clean and tidy look. 
Utilising angled roofs 

 
Creating storage to utilise the all the awkward angles in your room can become a fun challenge. Some bedrooms are not straight forward, whether its too small or oddly shaped, or it has angled ceilings there is always a way to get around storage. Creating shelving sections under the section where the roof is angled means you can also attach a bar that allows a hanging section for your clothes. If you are struggling to get creative and wonder how you can utilise that small angled space then get in touch with a carpenter that will be able to create you a useful section. When you are hiring a carpenter you need to know what to look out for before hiring them. Don't let small rooms or angled ceilings restrict your storage space.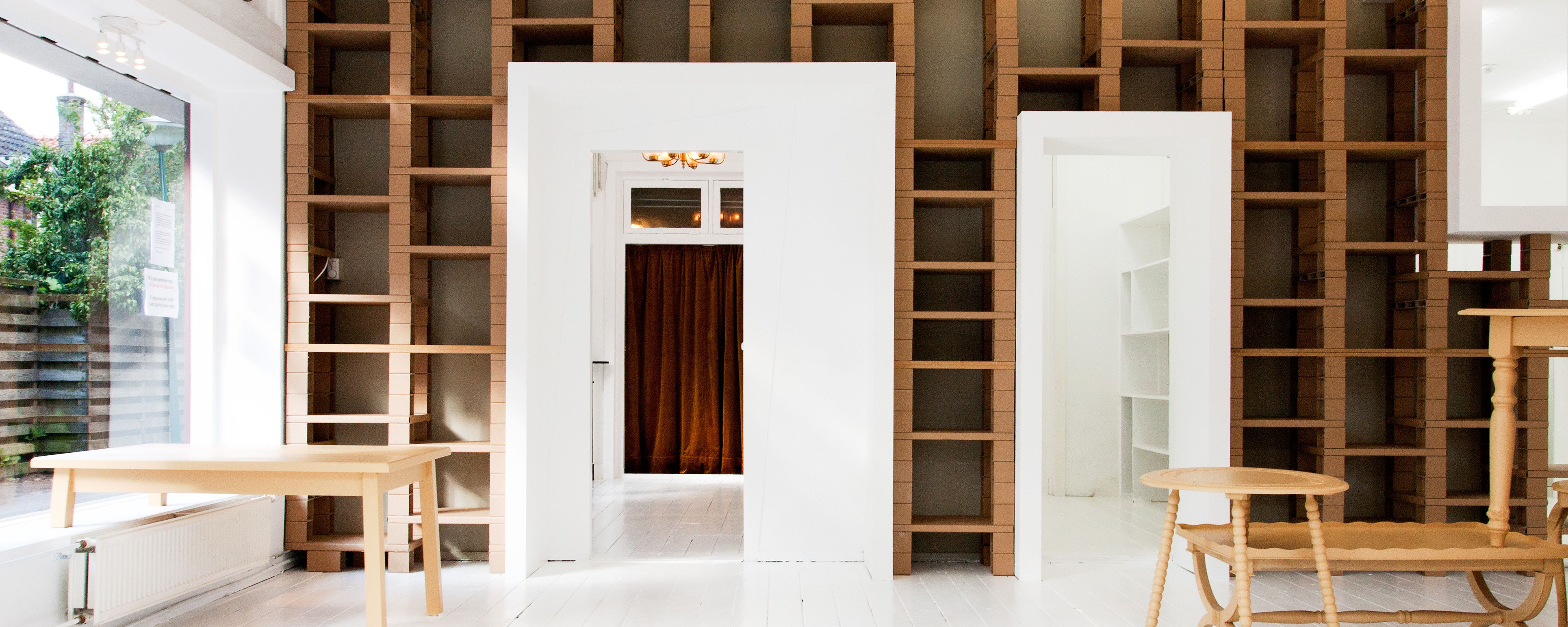 Get creative 

 
Where do I start, there are so many ways you can create your own wardrobe based on the theme of your room or home. If you have a bohemian styled room then a beautiful option for is the free hanging driftwood. This is a striking alternative to a more traditional clothes rail. All you need is some driftwood that you can paint or sand as you desire, some measured and cut rope or steel wire and some hanging utensils to attach it to the ceiling. Once this is in place you can purchase some hangers that match the colour of the wood as this will give it the clean and tidy look, finally suspend your finer garments for everyone to see. 

Clothes rails

 
Nothing beats a clothes rail. No wall fixtures are needed and they are not built in… they can go wherever you go. This is also another very cheap option but can also be very steep, depending on what you want. If you are looking for just a standard plastic or metal clothes rail then you are looking at spending from $20- $50, although you get what you pay for, so if you are looking at heavily loading the clothes rail then I would recommend spending that little bit more to get a high quality one to prevent it from toppling over.  However if you want to go all out there and purchase a more expensive one that may have a shelving section at the bottom for your shoes or is an all over higher quality rail then you are looking at spending around $80- $150. 
Free standing wardrobes

 
Freestanding wardrobes are a great substitute for built-in wardrobes. A free standing wardrobe is a great purchase to make especially if you are the type of person that loves to move house or living in rentals, as they can be dismantled easily when moving. Also these come in different sizes and shapes meaning you can buy one according to the size of your room. I would highly recommend buying some dividers or organisers for the bottom of your wardrobe in order to make sence of your small items and shoes. 
If you like your own personal wardrobe designed, hire the help of local cabinet makers and get up to 3 free quotes today.