How to make the most out of your small space
2nd Sep '20 • By Shreya Kulkarni
Most people think that having a small space limits the number of possibilities for design, but this is not the case. You may be surprised to find out how much you can do with your home. Read on to discover how you can make the most out of your small space.
It doesn't matter the size of your home. If it feels too small to you, fitting in everything you need in it is difficult. It can also be tricky to decorate your space without it feeling cramped or too claustrophobic. Here are 8 tips that help you with your home design to make it cozy and more enjoyable to live in.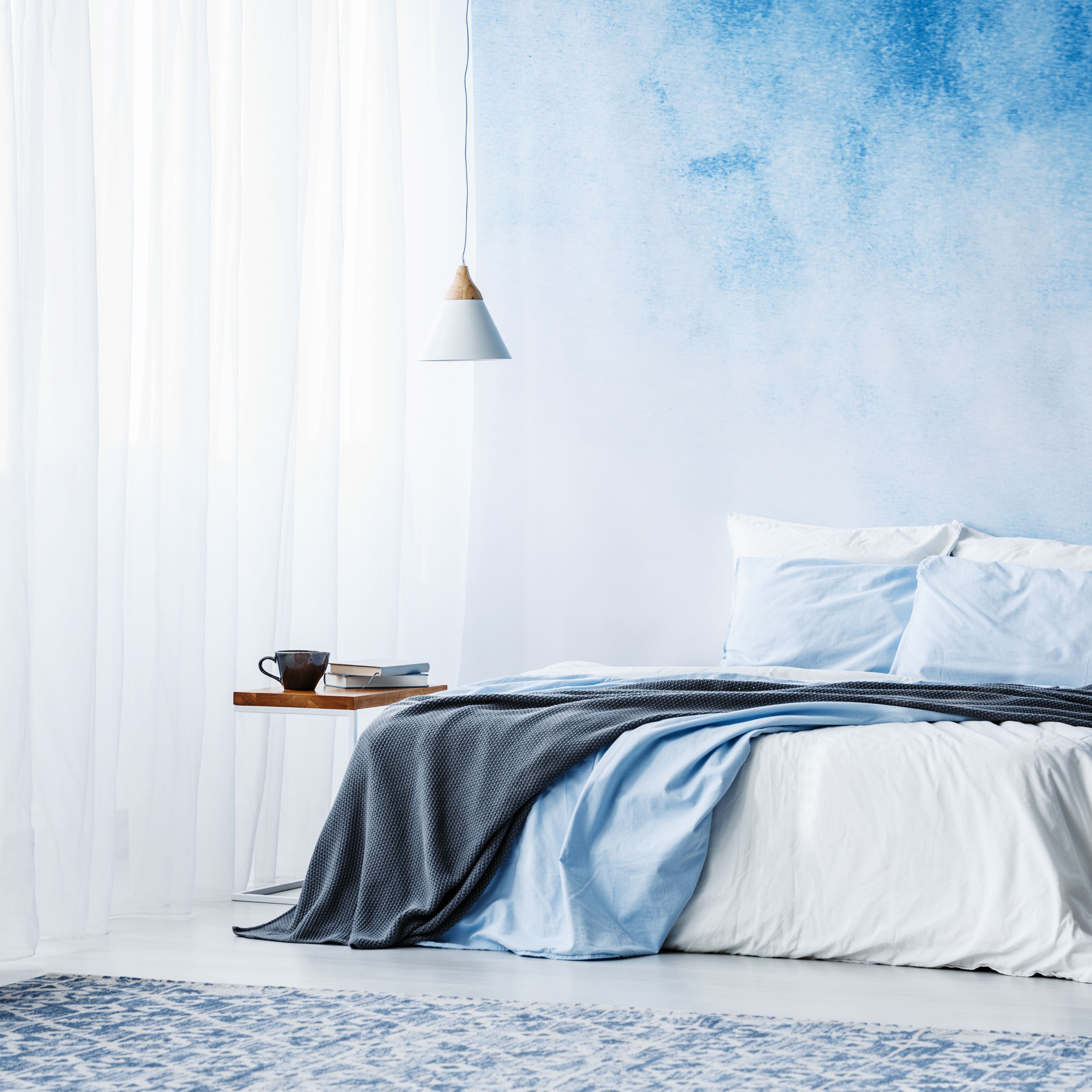 Declutter
All of us have heard that less is more. The more clutter in the home, the more stressful experience you'll have. Take a hint from the ever-popular minimalist aesthetic and work on decluttering and simplifying your space. This is how you can elevate the mood in your house. We all know it's hard sometimes to let go of certain things but it's the best tip to maximise your space.

Large Artworks
A great way of creating an illusion of an open area is to have large decorations. We recommend adding large, wall-mountable artwork and elongated frames to your space as it can help to enlarge the space of a room. With a small space, you don't necessarily need to have numerous artworks up on your wall. With small rooms, one large artwork can make a space appear more expensive than a few small paintings. Try and go for artwork that complements the colour scheme and mood of your room. The better the selection, the more aesthetically pleasing your room will appear.
Smart Storage
Smart furniture is for the smart designer! This type of furniture is a great way to conserve your limited space. Furniture that doubles as storage will allow you to conveniently store items in a way that is functional and appealing to the eye. For example, under bed storage is a great way to store winter blankets during warmer weather. Moreover, a foldable bed can double as a couch that can be pulled out and used as a bed when needed.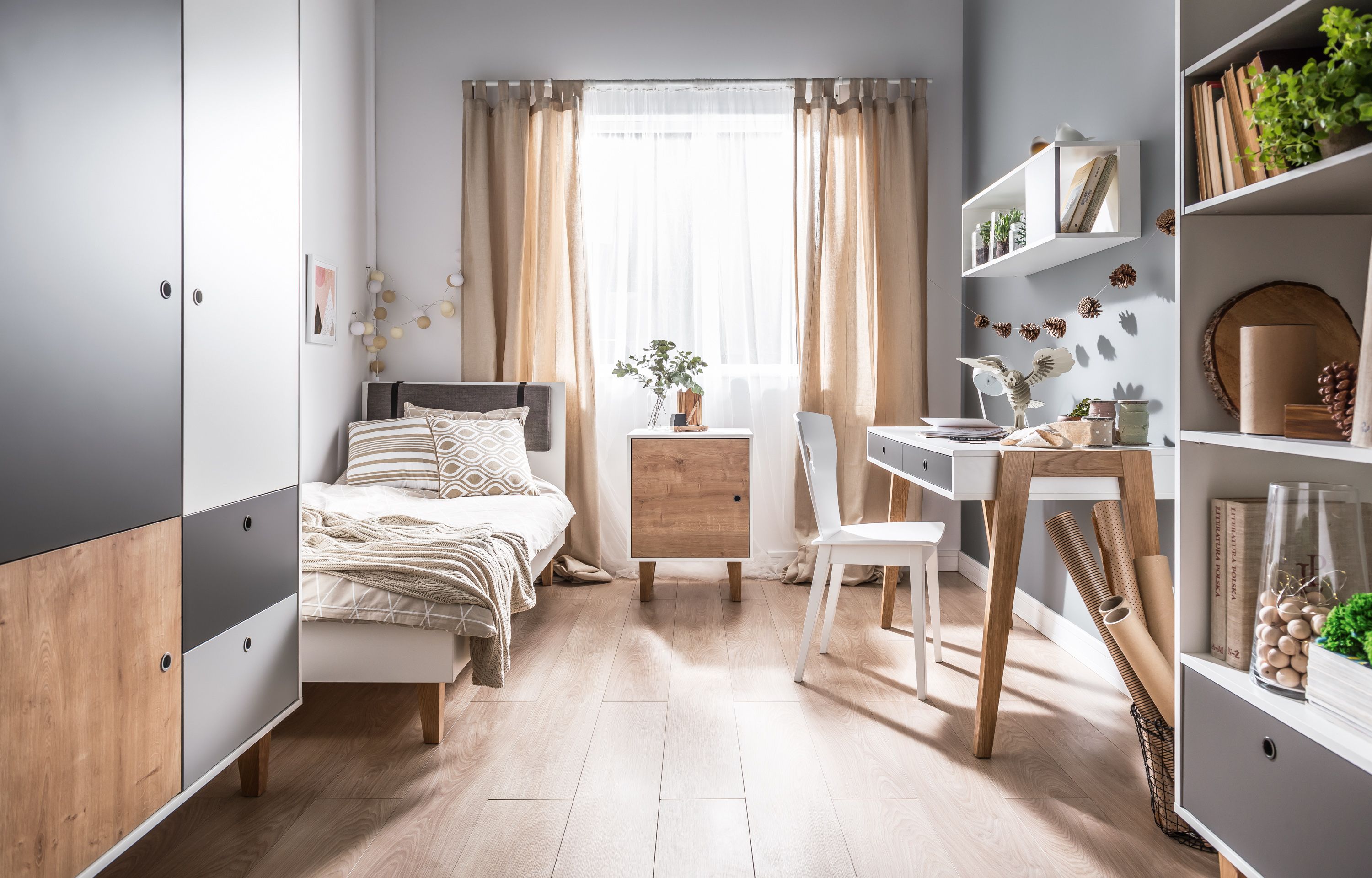 Consistent Colours
Colour is extremely important when you are working with small spaces. The focal point of your room highlights the entire space, therefore, you need to keep the colours consistent. Too much colour will result in a design fiasco. Instead, try to keep it simple and coherent. The right colour scheme must blend with the rest of the décor and complement the entire space. We don't just mean wall colours - fire up your imagination and try different coloured furniture, rugs and decorations. Remember, the point is to have a selection of things that work well together while also maintaining a consistent tone.
Double Duty Furniture
Speaking of storage, choosing the right furniture that will help you optimize your space is important. Double duty furniture can be used for more than one purpose. For example, instead of adding a coffee table to your living room, it would make more sense to add a bench that has hidden storage. This way you can have a table, a seating and storage all from one piece of furniture. Also, instead of putting an end table next to your sofa, consider using a pretty side chair. That way it can double as extra seating when you have guests. You can have specialised furniture custom built for you.

Mix & Match
A simple way to elevate the vibe of your interior is to mix and match different patterns onto your furniture. As simple as this sounds, the result is far from it. You are guaranteed to rejuvenate not only the look and feel of your décor but also the mood in your home. Try mixing different patterns on your sofa cushions and curtains and decide on a new colour for your walls. Just be careful not to choose patterns that clash! These simple tweaks go a long way and can have a significant impact on the aesthetic and mood in your home.
Odd Spaces
If your home has odd spaces, don't just leave them as it is - make the most out of them! It may be due to the structural design of your house, nevertheless, you can reimagine this area and use it as an opportunity to experiment with different design choices. For example, you could place a vase stand in the space and mount a lamp on the wall above it. Odd spaces can be a great way to add to the aesthetics of your room. The choices are only limited by your own imagination! You should always keep in mind to not force anything into the space and only apply changes if it suits the rest of your home.

Add some life!
Small spaces can sometimes feel too cold and impersonal as there isn't enough space to add your personal touch. Adding some organic elements can warm up the place a little and make it more comfortable for you. There are plenty of options, like succulents and air plants, which are pretty low maintenance and bring about tons of benefits. Faux plants can make for chic décor at a low price. Find an affordable option and then style it on a beautiful stand or in a handcrafted pot.
Get free quotes in minutes.
Get quotes from our qualified and licensed tradies Australia wide.
Posted under