How to organise your garage effectively
24th Jul '20 • By Rohit Mankame
A guide to making the most of your garage space
After years and years of using your garage as your mini stock yard to dump everything you think you might need, isn't it time it received a little love? Organising your garage, not only makes your home look better it also makes home projects a lot easier. When you need a hammer to fix your back stairs or a sealant to fix a pesky leak, an unorganized garage is what usually stands in your way. It is best to hire a cleaner to get the job done.
Rarely seen by guests, it is a place where unwanted odds and ends are left when they don't have to go anywhere else, and where every six months the essential tools and gardening are dug out.
Your garage might, however, become a multi-purpose space with a little organisation, or at least an organising centre and nice little storage area. Implement these tips to learn how to use your garage to the fullest.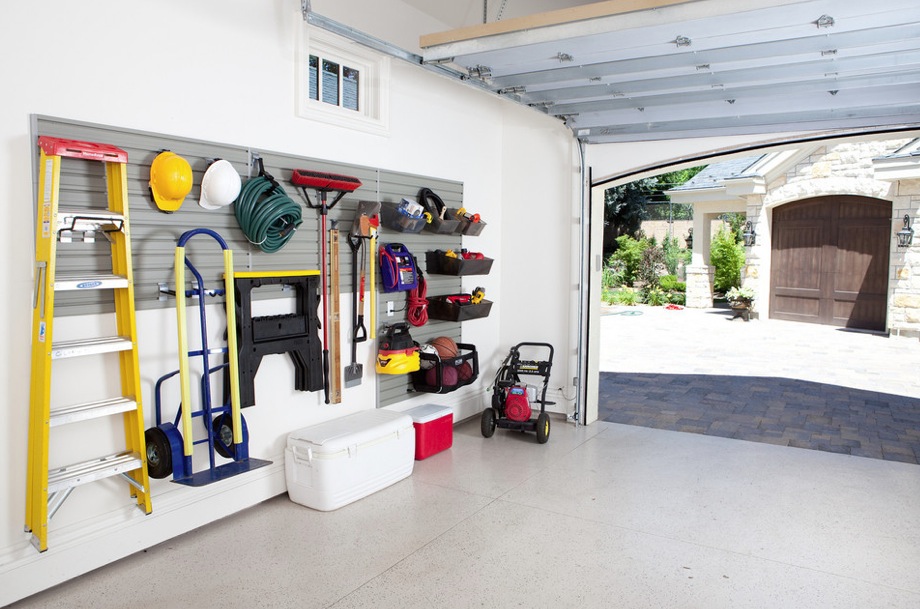 Functional design elements
When you are starting from scratch, take time to prepare the configuration of your garage. Is it easy to reach the entrances, and is there enough scope for the space to be usable when a vehicle is parked inside? Enlist the support of a trained electrician and plumber to ensure that the electricity and water services are adequate. A proper garage adds value to your property.
If you are upgrading your current garage, get rid of the unused clutter first. Look up the next city clean-up to make sure that the clear-out comes within the same week to avoid unnecessary clutter. Earn extra cash by listing old pieces of furniture online or by holding a garage sale.
Divide your garage items into categories such as:
Gardening supplies
Tools
Furniture
Sporting goods
Time to take out everything
Before you begin, make sure you check local weather forecasts. It's best advised to start this project on a sunny weekend. Remember to use a mask if you're allergic to dust, wear sturdy footwear and have bug spray handy in case there are any roaches or spiders lurking about! Once you are all armored up slowly start removing any fragile items out first and stock them outside.
Sorting out the Contents
Divide your piles into three categories:
Items you need
Items that can be donated or sold
Items you don't need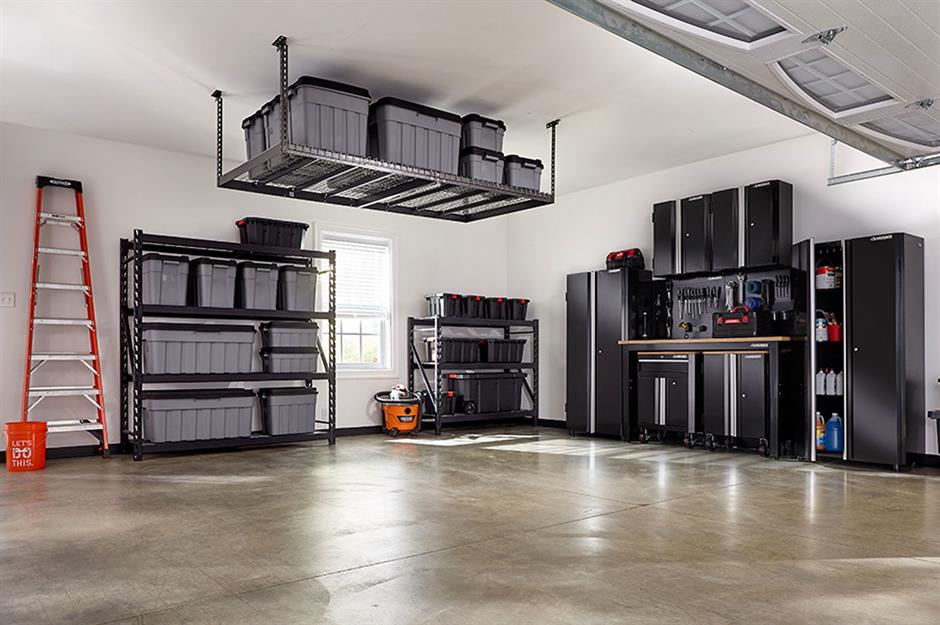 Store vertically not horizontally
Most garages have little extra space once a vehicle is stored inside, which ensures clever parking should be a must. Think vertically and abandon small and dense cabinets that clutter passages. Shallow, tall cabinets, large shelving hooks, and wall-hanging hooks give you free floor space and even more room.
No matter the size of your garage, storage solutions and fittings are available to make it a useful space. Corner-based shelving optimises storage in nooky rooms, while wheel-based cabinets allow you to change your room as needed.
Cleaning your garage
Now your garage must be pretty empty. Fix up anything that's broken, clean up the dust and do a pesticide and fungal treatment (if needed). Do remember to arrange your storage spaces. Where possible use as much vertical space as possible (wall space). Put up a tool wall to mount and organise your tools.
Invest in smart storage
Invest in storage solutions which make best use of the empty spaces in your garage, particularly the space above your car. Most people neglect ceiling storage, but suspending shelving will easily store weighty items like ladders and camping equipment, optimising floor space.
Not only does it make it more convenient when customising the garage, but also makes new storage improvements in the future. Look for overhead storage systems with customizable heights that can accommodate for all material styles. The storage of ceilings will also help to keep your belongings in good condition, away from moisture and insects, while also facilitating healthy garage airflow.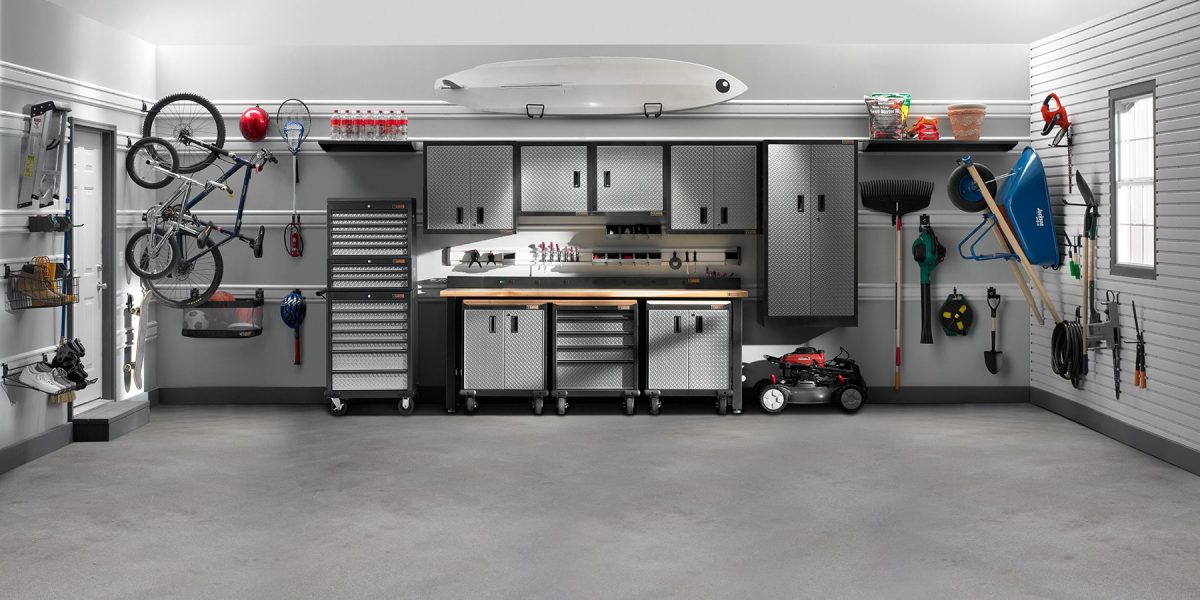 Grouping, labelling and arranging
Time to organise! Group your things according to the need. Once you have finished grouping items, prepare labels that are moisture proof. It would be wise to invest in custom printed stickers, as they last a long time. Label shelves and storage boxes with a generic label (e.g. tools, screws) and use sub labels for labeling grouped items (e.g. spanner, wood screws). Make sure you arrange the most used items within reach.
Make it safe
It is necessary to consider safe places to store dangerous things if the little kids are going to use the garage. Locking heavy-duty cabinets are ideal for holding potentially hazardous materials and equipment. For a streamlined finish, garages which are often used as a games rooms are a go-to storage option, help to create a smooth transition between house and garage.
On the whole, it is quite easy to organise your garage if you take it step by step. Cleaning your garage can add more value to your home and makes it predominantly functional.
Need help removing rubbish from your backyard? Get free no obligation quotes from our trusted tradesmen today at service.com.au
Get free quotes in minutes.
Get quotes from our qualified and licensed tradies Australia wide.
Posted under