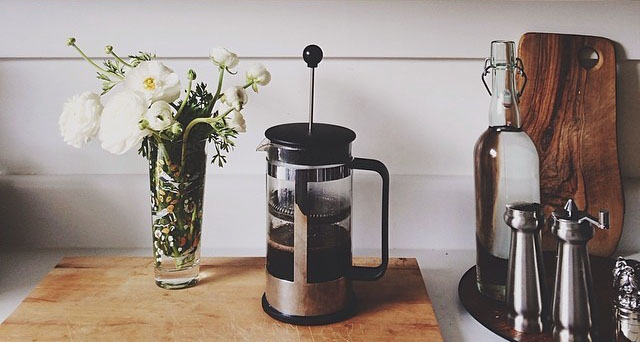 Herbal garden love

 
Instead of buying herbs at the grocery store, use your kitchen's sunlight to grow them yourself. Find a space in your kitchen that gets a lot of sun and create your own mini herb garden to bring more life into your kitchen. You can harvest and preserve fresh herbs in your very own home. The most popular kitchen herbs to grow include basil, chives, cilantro (coriander), lavender, lemon balm, oregano, parsley, and peppermint.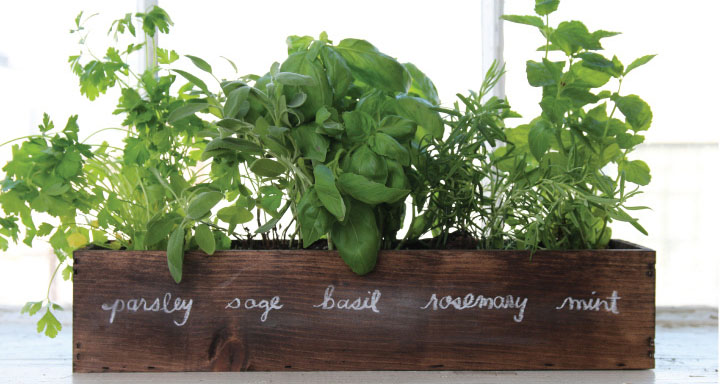 Photo by Olive and Cocao
Windowsill veggie garden 

 
We love this one! If you have enough sunlight and space in your home, we highly recommend cultivating a mini home veggie garden in your kitchen. The best potted veggies to grow on your windowsill include green onions, loose leaf lettuce, tomatoes (choose small ones for the best results), spinach, chillies, carrots,  sprouts (use mason jars to grow), garlic, beans, peas, and radishes.  We have several benefits of growing your own veggies.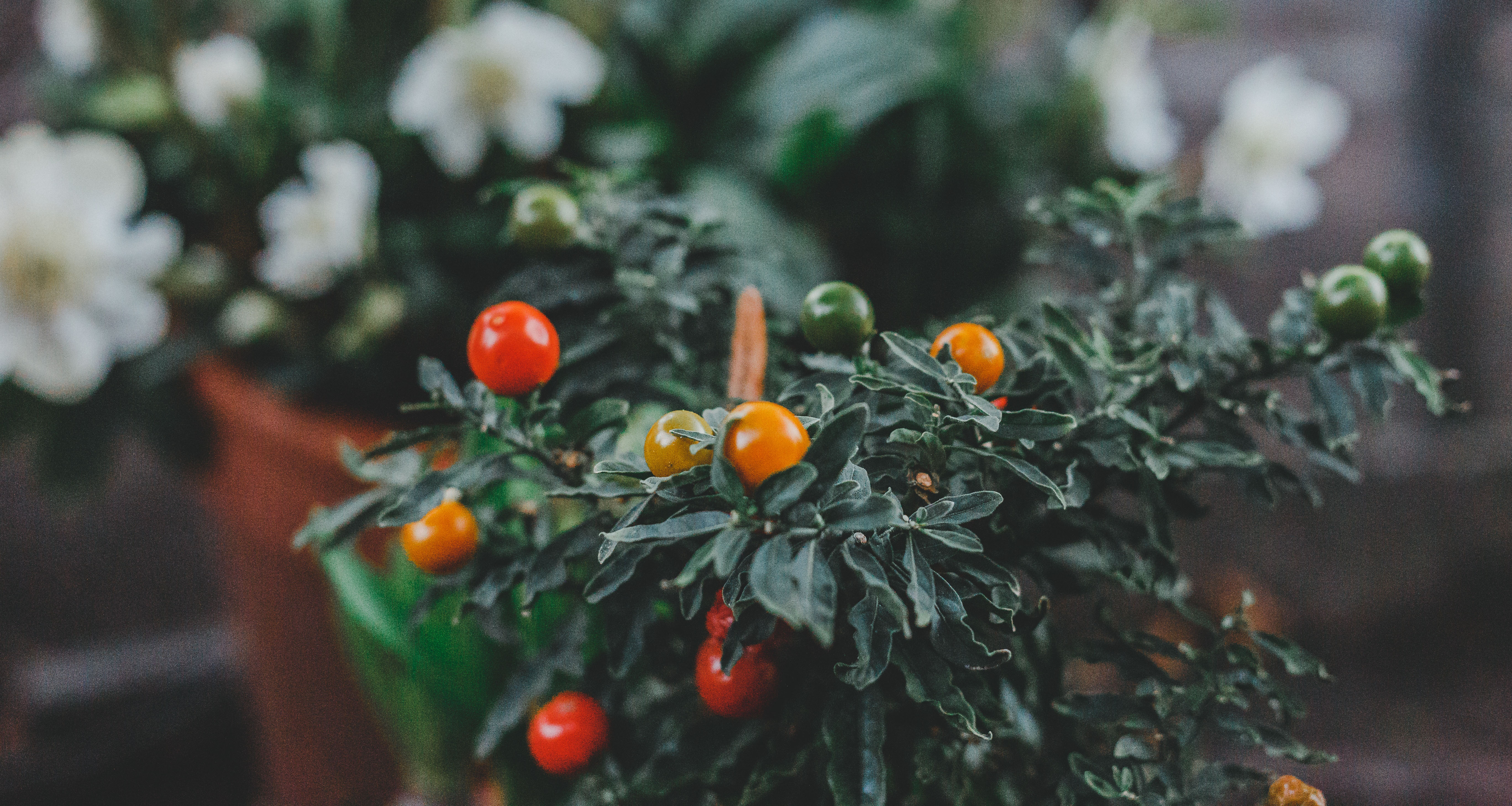 Let the sunshine in 

 
The easiest way to bring more life into your kitchen is to keep your blinds open and have the sunshine streaming in. Allow sunshine to light up the room to boost your mood as well as give more life to the plants, herbs and veggies blossoming in your kitchen. 
Hanging greenery

 
If you run out of windowsill space for your potted veggies, no problem! Add a hanging feature using a metal hanging pot holder. Hang the pot holder in an area that gets a good amount of sunlight. Hanging plants bring more life and dimension to your kitchen. When it comes to plants in the kitchen, the more the merrier. Choose white jasmine in a hanging pot to bring a sweet scent into your kitchen that is delicate and subtle. It creates a fresh scent in the space.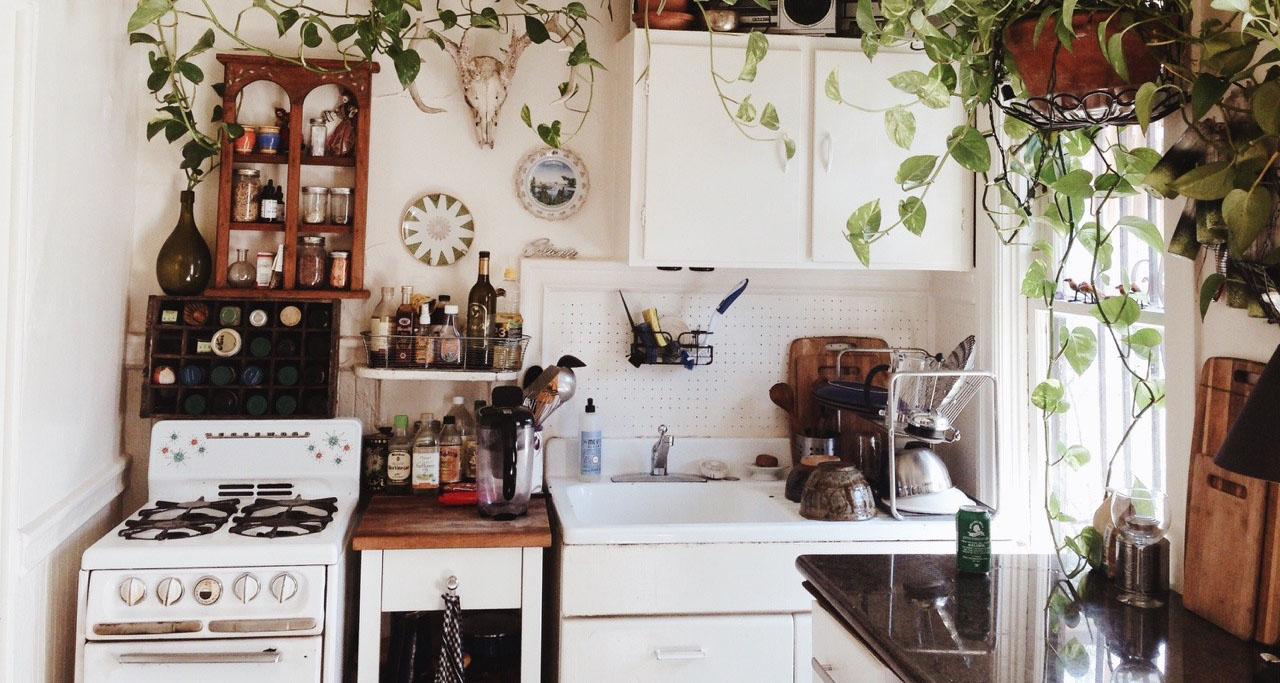 Hanging fruit basket 

 
Hanging baskets filled with colourful fruits and veggies bring colour and life to your kitchen. They also add more dimension to the space and make it appear more cosy and inviting. We love the bohemian look of these hanging fruit baskets. There are many bohemian inspired home decor looks we love to bring more life to your entire home.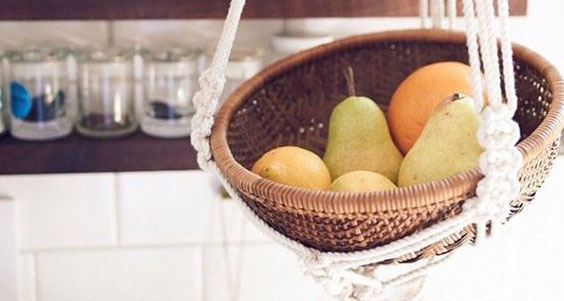 Photo by Modern Macrame
Vibrant colours

 
Don't be afraid of colour in your kitchen space. A great colour choice for a kitchen is yellow if you have a small kitchen. Paint colour affects your mood and yellow is a lively and cheerful colour as it reminds us of sunshine. It also stimulates the appetite making it a perfect choice for a little kitchen space. If you have a bigger kitchen, go for a more calming colour like blue. Deep blue tiles and Mexican-style tiles work well in an indie-inspired kitchen and work to create a more joyful carefree kitchen. Our advice is to buy these tiles online for a reasonable price that reflect your own taste, style and colour requirements. Contact local tilers to get installation quotes.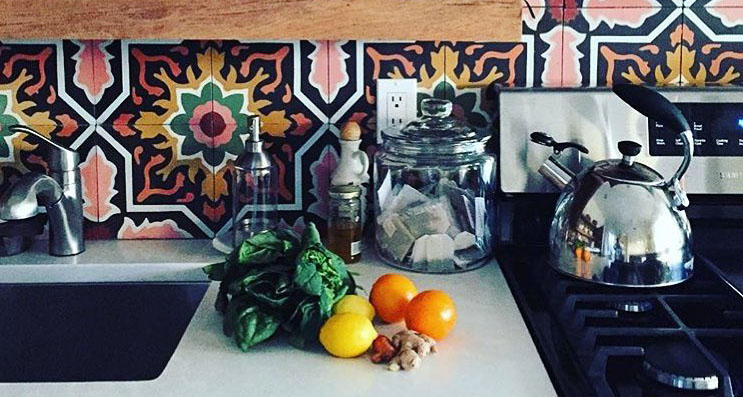 Photo by The Jungalow
Creative pottery dishware 

 
Pottery dishware is a rustic elegant choice for a kitchen full of life and creativity. You can even make your own at a local pottery shop. Mix and match the shapes, sizes and colours of your pottery dishware to add more life and fun to your kitchen essentials.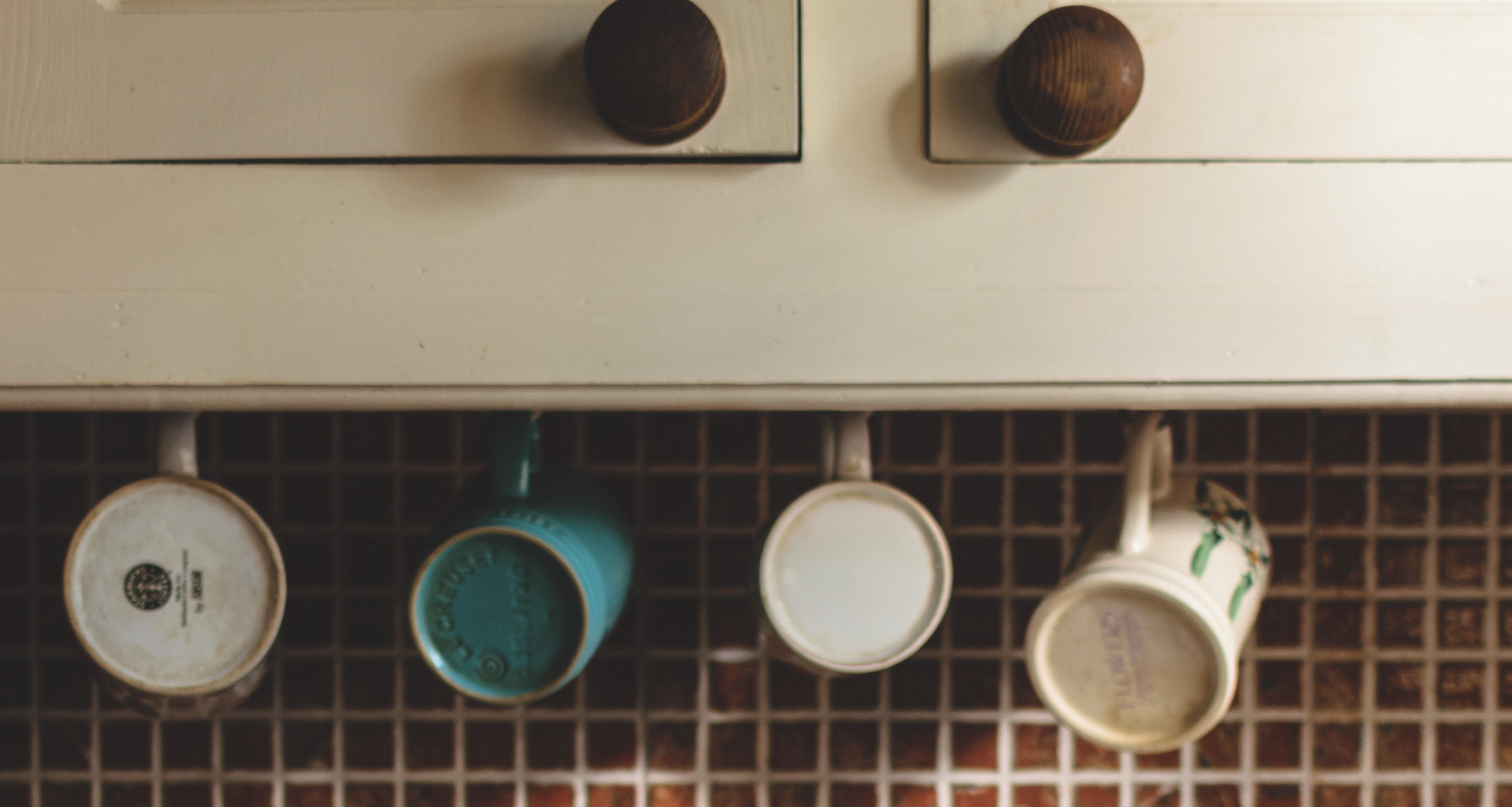 Wooden features 

 
Ditch the plastic and go for wooden dish racks, cooking utensils and decor features. Using wooden kitchen features allows for a kitchen to feel more trendy and it is also more environmentally friendly. You can buy bamboo dish racks and utensils online for about $10.00 to $20.00 AUD. 

We love Koch & Co's indie style wooden tray fleur decoration that can be used as a brekkie tray or beautiful kitchen decor feature.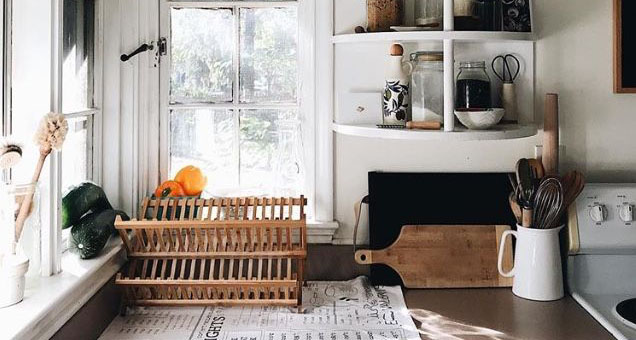 Green cleaning products 

 
Choose green natural cleaning products to bring more life and health into your kitchen space. Chemical-free products are better for the environment and better for you. Traditional cleaning products can be harmful to your family and pets, and the kitchen where you're preparing and growing food is not the place for potentially harmful substances. Use natural home remedies as much as possible to clean your kitchen area. You may have natural cleaning staples in your kitchen already such as lemon, bicarb soda and vinegar.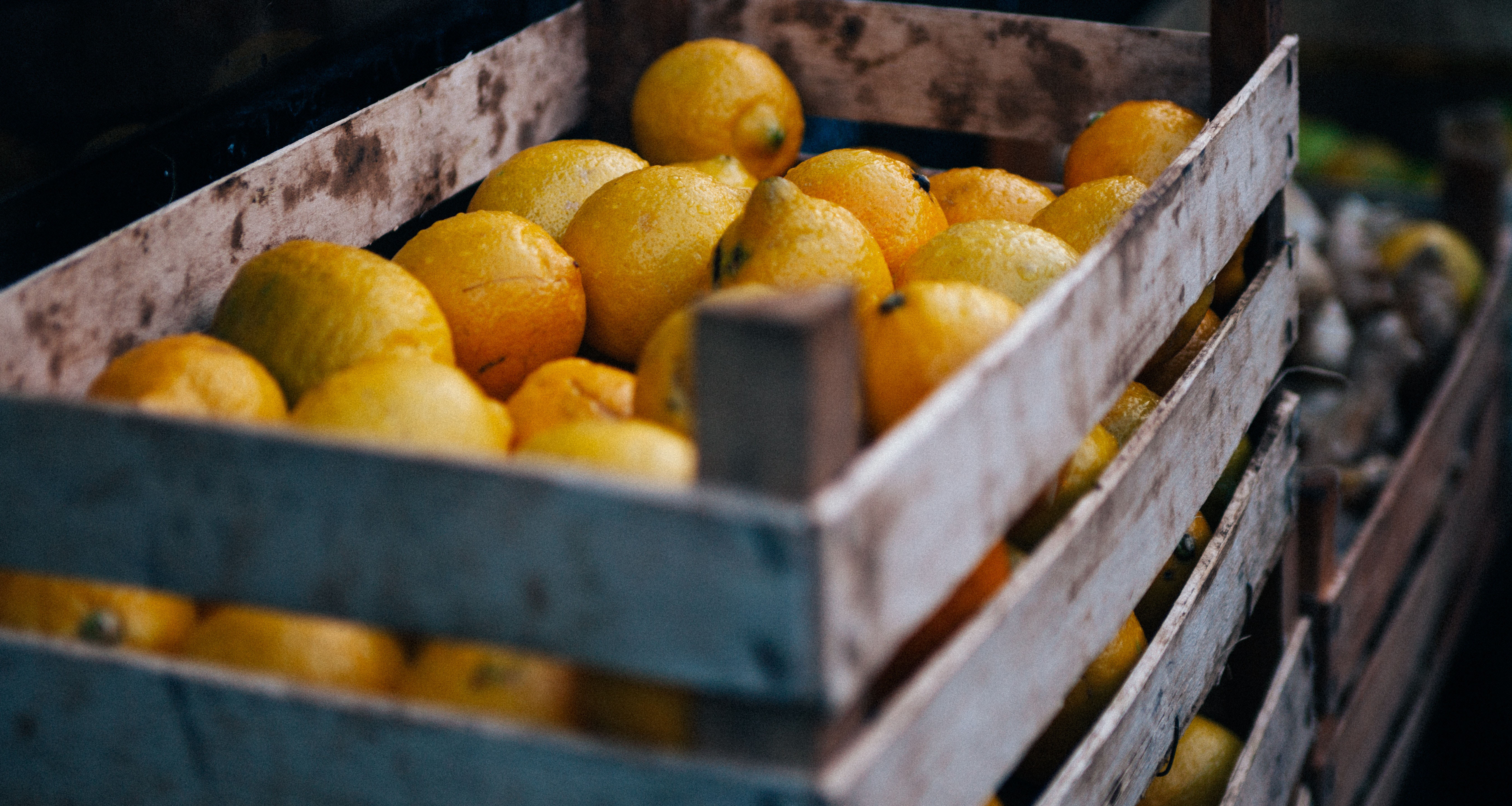 Mason jar storage 

 
Mason jars are a more eco friendly storage option that look trendy and beautiful in a kitchen. Use these reusable jars to store natural honey, raw cane or coconut sugar, sea salt, spirulina, chia seeds, and other essentials to keep them fresh.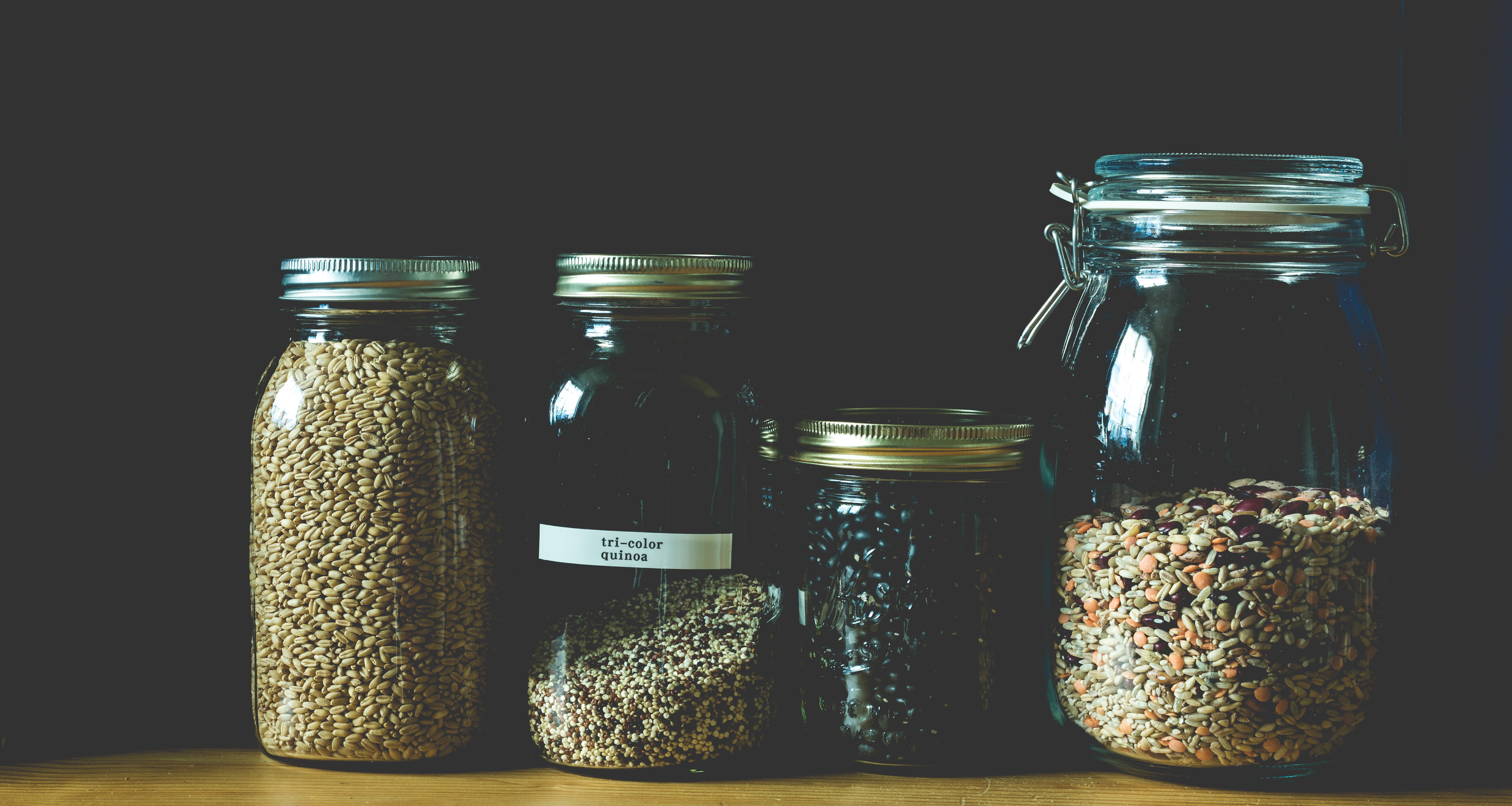 Breakfast table

 
Invest in a small breakfast table to add more life to your kitchen. A small breakfast bar allows your partner or family to socialise with you as you're preparing food, making it more of an entertaining area. It's also a lovely relaxing place to have morning coffee with the sunshine streaming in.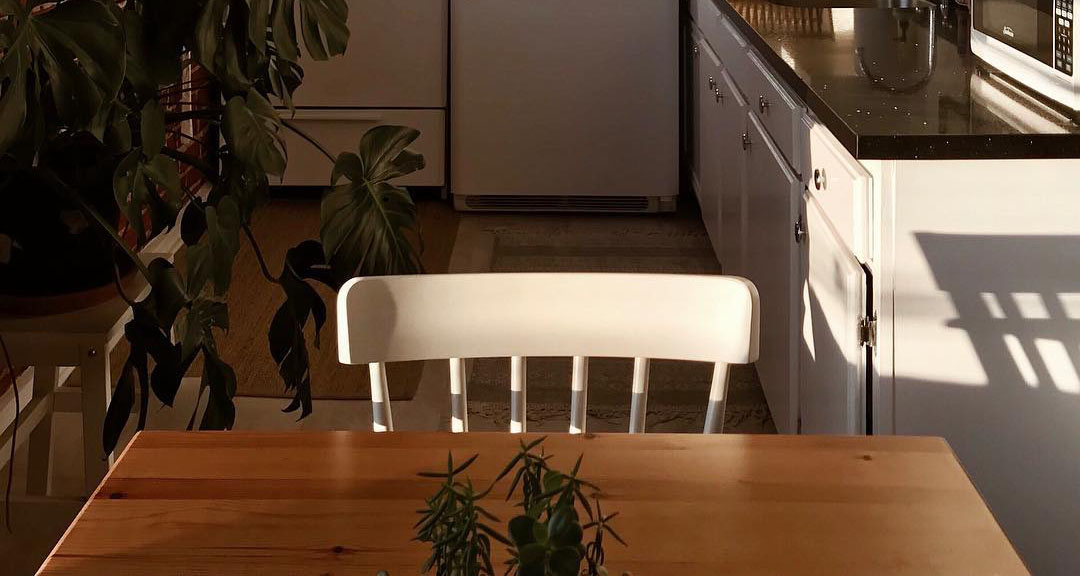 Photo by Organic Everything
Vintage rug 

 
A long vintage rug will add an indie decor feel to a kitchen space making it more cosy and relaxing. Rugs with aztec and bohemian designs look flawless in a kitchen space. Rugs have the ability to completely transform a space. Vintage inspired kitchens tend to have interesting accents that make the space feel fun and lively.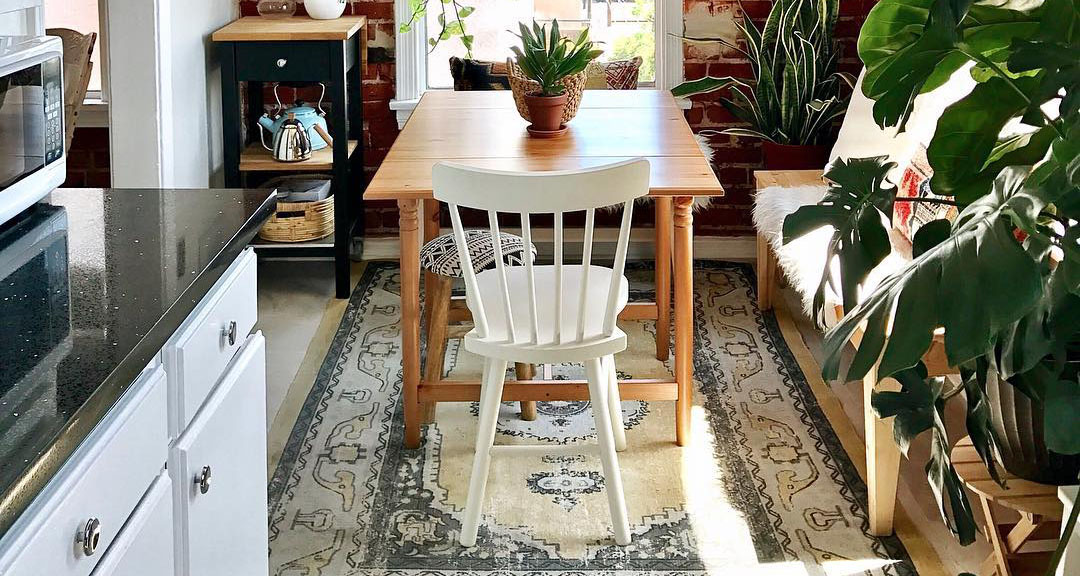 Photo by Organic Everything
Preparing food in the kitchen is a daily task, so why not create a space that you love being in? Your kitchen should exude health, abundance and life which can be achieved through mini herb and veggie gardens, sunlight, greenery, colour, and cool decor aspects. Keep your kitchen bright, cleaning chemicals green and food fresh, and start feeling the benefits! 
About the Author

 
Kaylyn Jeffrey is the Web Content Manager for Service.com.au, a trades and services platform that connects everyday homeowners to local service professionals. When Kay isn't writing articles with ♥ from the coast of Australia, she is waking up to a view of the rainforest, travelling to and from Canada with her fiancé, and researching healthy, eco friendly and sustainable homeowner tips.