Defines your space

 
If you live in a studio apartment or have a large, open-plan interior design, you may wish to separate these into more clearly defined areas. Rather than using room dividers that make the room feel smaller, rugs are an ingenious solution to divide the room yet keep the open concept space. Rugs allow for free movement throughout the space and will more effectively add to the aesthetic appeal of the room. The size of the rug chosen will be very important when deciding where you'd like each defined space to begin and end. It is best for your rug to lay within at least a foot of the edge of the area. Measuring up the space before you go shopping will make it much easier to narrow down your options when browsing for the perfect rug and picture exactly how it will fit into your space.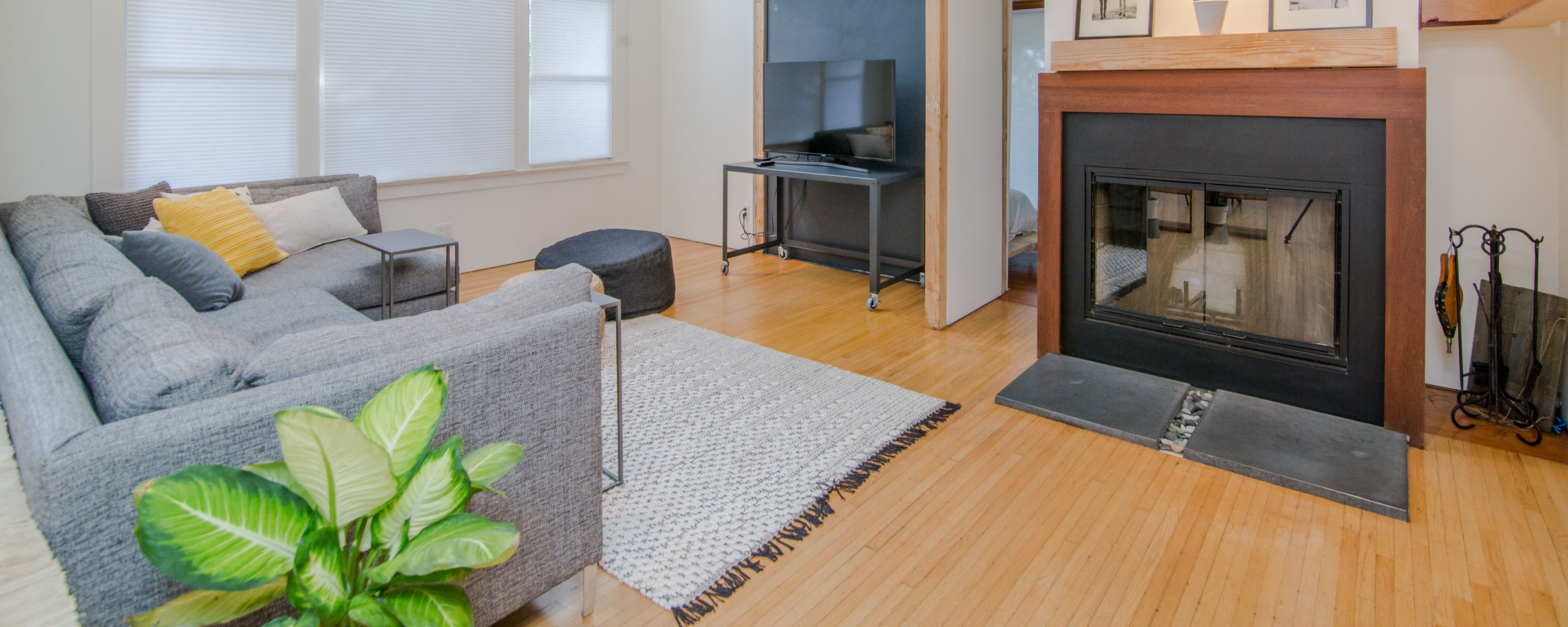 When placing several rugs in a room, selecting those with similar tones but using different fabrics is the perfect way to tie the room together. Another option is to select two rugs in the same eye-catching print, so there will still be consistency through the spaces without it being too boring. If you're having trouble finding a rug in the perfect shape or size, you can always purchase carpet that can be cut to your exact specifications.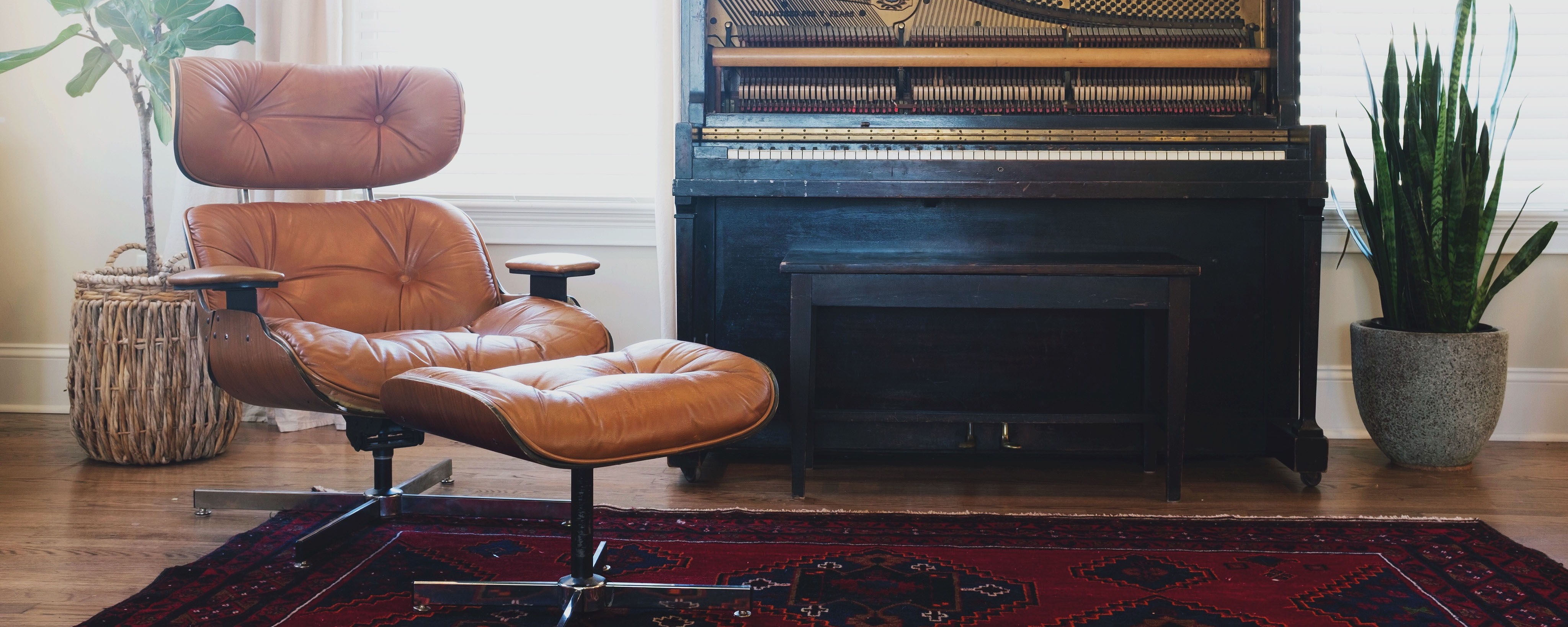 Visual appeal

 
Possibly the most obvious reason for including a rug as part of your décor is the incredible difference it can make to the visual appeal of the room. Adding a rug to your interior is a very quick and easy way to liven up a dull or boring space. The best way to incorporate a rug into the current design of your interior is to select shades from the same colour group, or choose lovely neutrals that will work well with anything, as neutrals are an awesome trend for a number of reasons.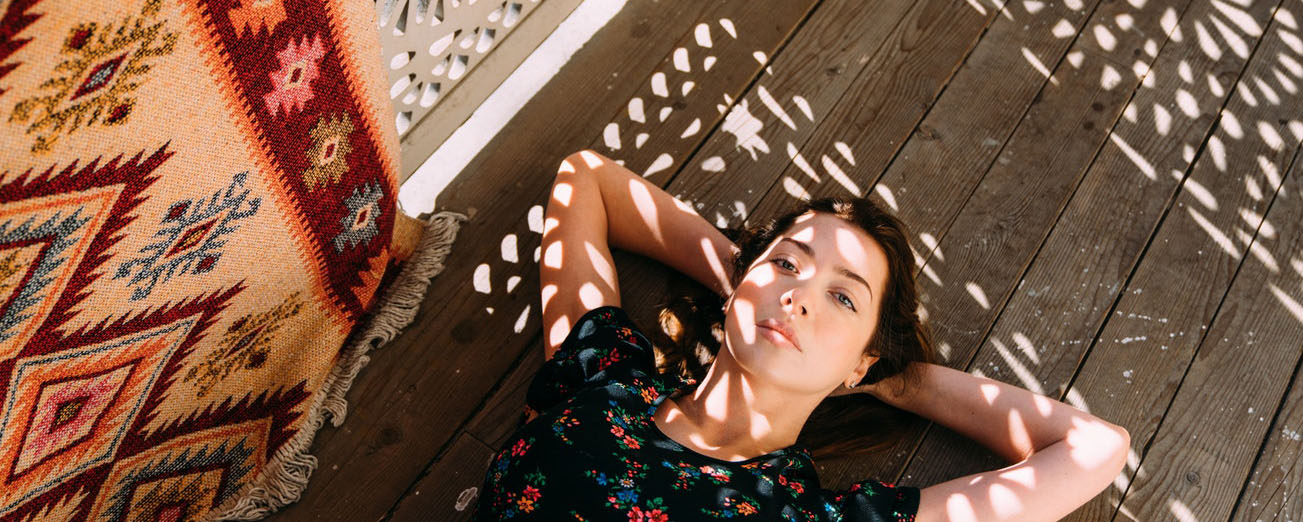 If you already own an bold rug that you're absolutely in love with, you can always redecorate a room based around the rug as the focal point! Choose a colour within the pattern of the rug, and match the rest of your furnishings and décor around this by selecting these items in various shades within the same colour family. This will tie the whole room together, while allowing your beautiful rug to feature as the key decoration.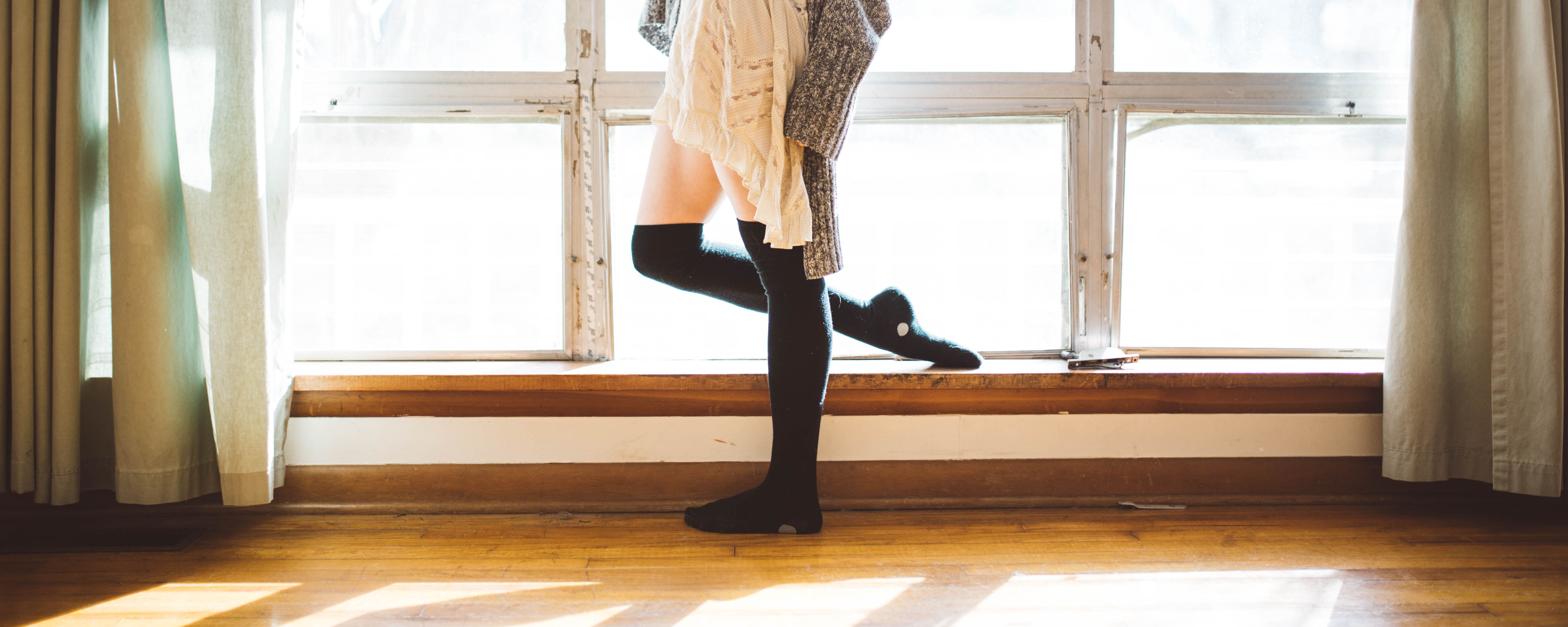 Another interesting way to add a rug to your space is to not add one at all, but add two! Rugs can be layered on top of each other to introduce various textures to the room, and is most effectively done by choosing colours and prints that work in harmony with each other, but are not exactly the same. If you already own a rug you adore, but it is too small for the space in which you wish to feature it, you can place it on top of a larger, neutral rug to fill in this extra space surrounding it. You can even create a bohemian style space by layering a bunch of small rugs together to create a larger, patchwork style floor covering. This would look incredible alongside a number of other bohemian inspired home décor looks we love.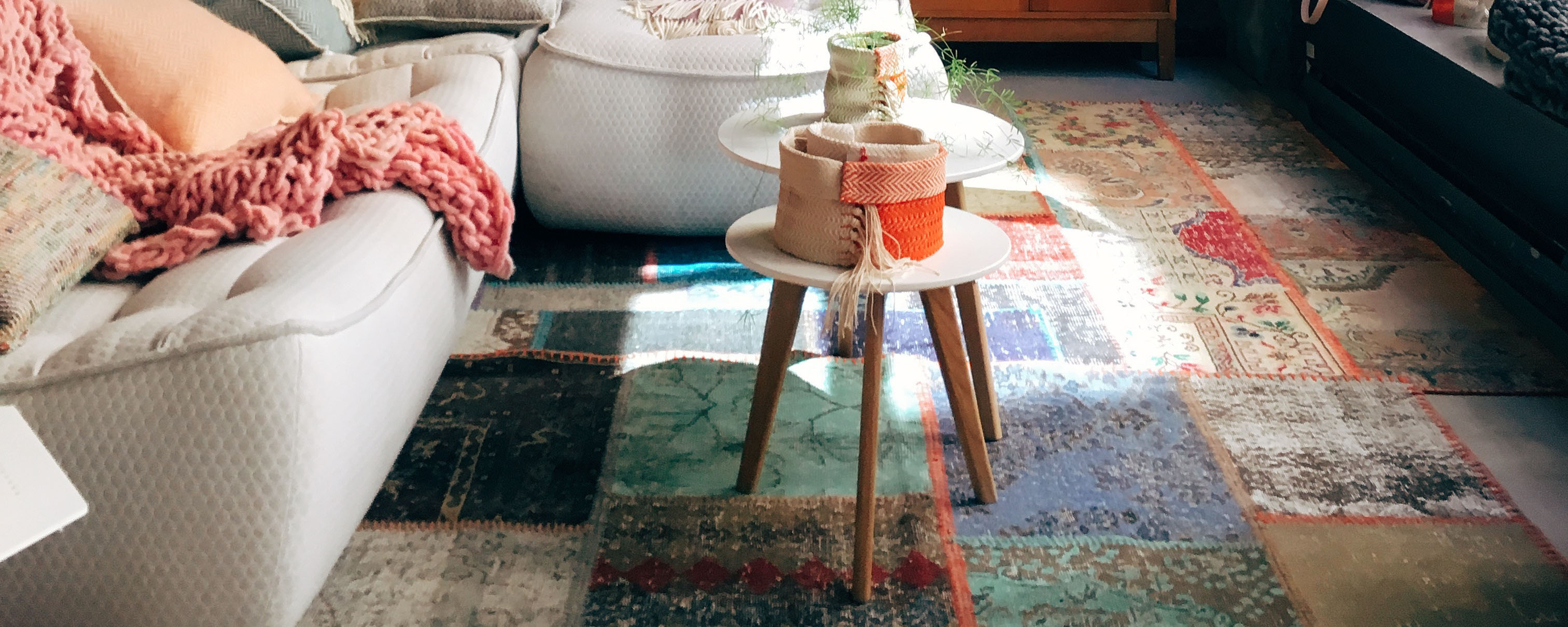 Comfort

 
Just as a beautiful, bold rug can be a visual pleasure for anyone who enters your home, a soft rug can also be inviting to the sense of touch, giving you the ability to create a welcoming, comfortable atmosphere within a room. There's nothing that elicits a cosier feeling than to be able to curl up on the floor on a lush faux fur or sheepskin with a cup of coffee and a good book. Or even a cheeky glass of wine and your favourite cheese! These can add a sense of luxury to the room, or alternatively you can add a chunky cable-knit rug to keep that soft feel but for a more modest, homely vibe. 
Quirky transformations

 
Transforming your room with a rug doesn't have to be conventional, with the floor being only one of the many places you can place it. You can jazz up your dining space by laying small faux fur rugs over your dining chairs, which adds to the inviting atmosphere within the room and even a casual rustic vibe when used with beautiful timber furniture. This is a great way to improve your home décor without saying goodbye to old furniture!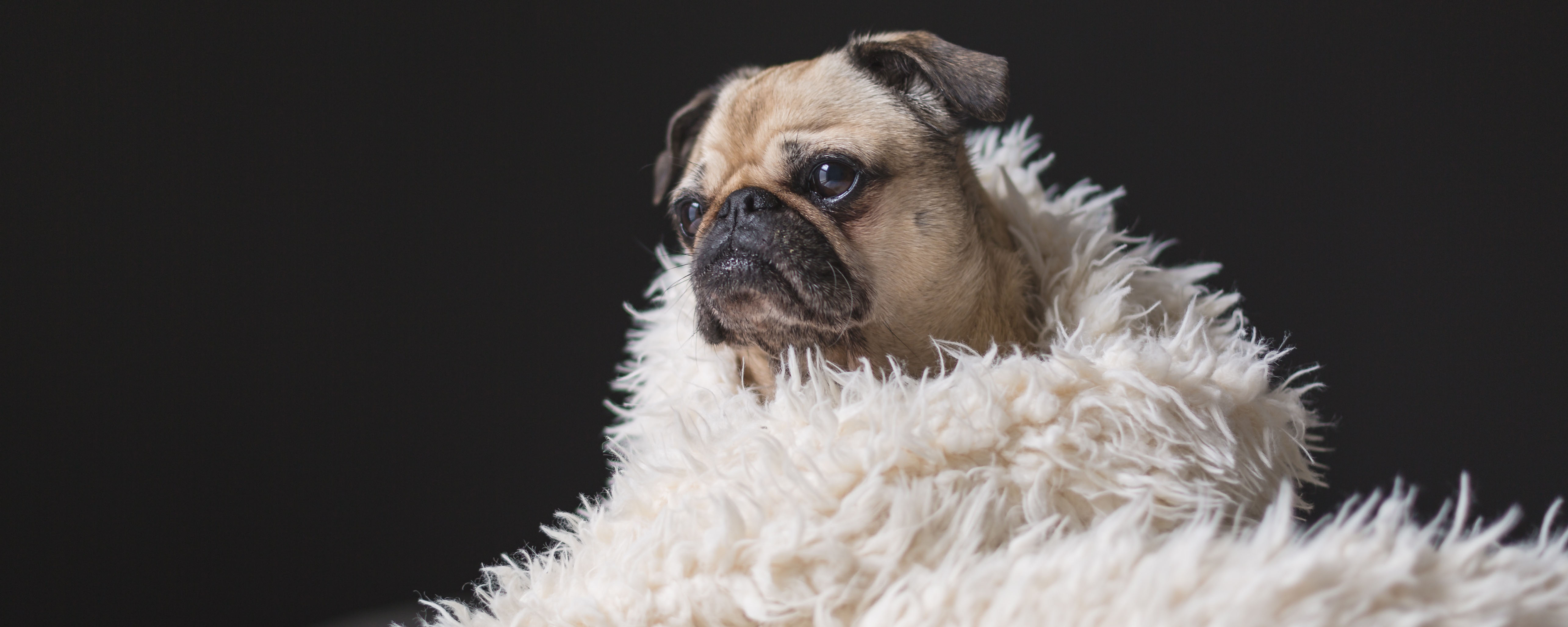 To spice up your bedroom décor, you can drape an eye catching rug over your usual bedding as an easy way of changing up the colour scheme or theme in the room. Select a rug detailed with tassels or pom-poms to add texture to the space, or a bright, patterned rug to make the bed the focal point of the room. The rug can be easily folded or rolled to the bottom of the bed when it's time to jump in!

If you have a blank wall that you need to fill and don't wish to use the usual decorations, such as paintings, mirrors or shelves, you can hang a beautifully detailed rug on your wall to grab the attention of anyone who enters the room and perfectly fill the empty wall space. A circular mandala style rug would be a wonderful option for this type of decorating. 

If you're lucky enough to have a daybed in your home where you may find yourself reading a good book by a sunny window, first of all: I'm very jealous! Second to that, it is a fantastic piece of furniture to own as you can easily update its appearance whenever you'd like by simply draping a rug over the base cushion and tucking the ends underneath to really give your relaxation space the decoration it deserves. 

Use these tips to transform your space with a rug and provide endless opportunities to update your home with a fresh atmosphere or style. Rugs provide you with a convenient solution when the seasons or your personal tastes change.
Need some more advice on decorating your home? Get in touch with a Home Design expert!

 Get Quotes Now