Repainting your home will increase its overall value; the trick is to know when to repaint and which type of paint to use. Better quality paint will not only reduce the number of times you will need to redo it but also will also have far better coverage and finish!
As a general rule, professional painters will do a better job of repainting your home. However, if you have some DIY skills, you can also take up the task yourself. Really do your research, as paint technology is always changing. For example, using a primer used to be a standard pre-painting process. Today, you will find quality paint that has the primer included to cut down on time by reducing the number of coats needed. There is nothing as exhilarating and exciting as seeing your efforts pay off in the end when your home looks new and the envy of your neighbours!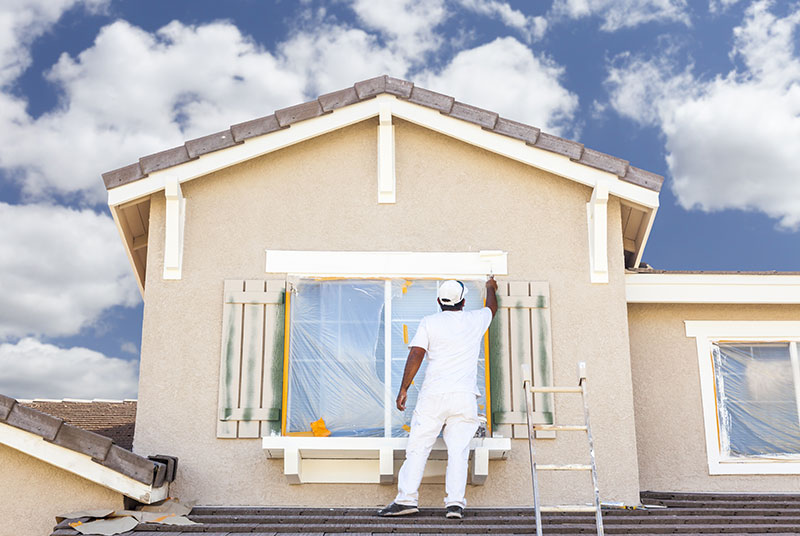 Repainting timber
Timber should be painted every ten years. It is important to use acrylic based paints which do not harm the environment. For this purpose you should opt for low volatile organic compound paints which are also low odour. The first step is to evaluate the existing condition of the timber around your house. You should look for places where the paint is peeling off or places where rotted wood is present. 
These areas are pain points as they will require some extra work before they are painted. The peeling and flaking paint should be properly removed by rubbing it with sandpaper or with a high pressure hose. Rotting wood should be removed and replaced with new timber. Ensure you use a painter's mask as you don't want to breathe in paint dust. This is vital when working with old paint that can contain lead and can cause lead poisoning.
Make sure that all existing nails and staples are removed prior to any kind of sanding. Also ensure you fill the gaps where the nails and staples were previously.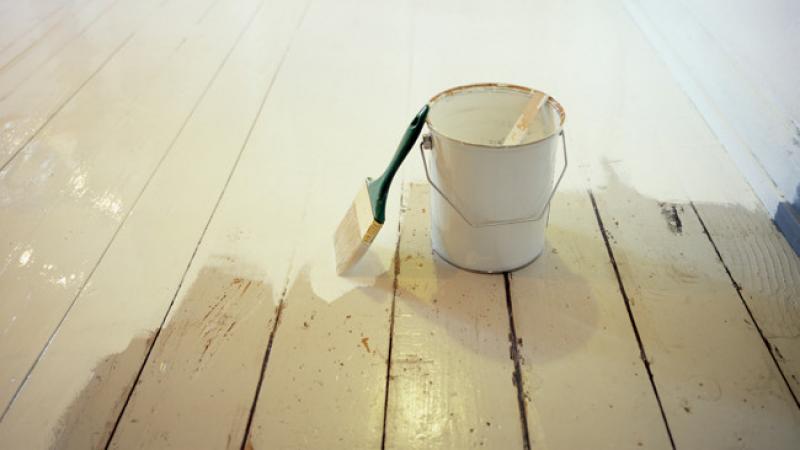 Repainting weatherboard
As a rule of thumb, weatherboards should be painted every five years. Make sure that you fix wood that has been damaged in places around the outside of your house. If possible, you should go for a polyester resin which will fill the holes in the wood. It can take an entire weekend to paint a house exterior so ensure you are properly prepared before you start your project. Effectively, all the procedures that we used for timber should be adopted here; if you become a little complacent and use shortcuts, then you may need to repaint again in two years.
There are also various kinds of equipment that has to be purchased along with the paint. Drop cloths, a paint tray, a damp rag and a bucket of water are just a few items you will need. If you have hard to reach areas, make sure to invest in a step ladder or a paint brush extender, depending on your needs.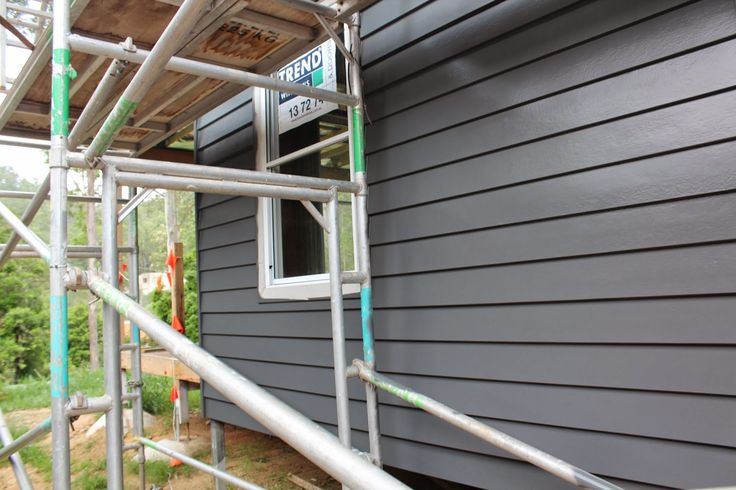 Repainting gloss
Glossy surfaces should always be rubbed very lightly with sandpaper so that the adhesive properties of the paint will allow it to stick to the surface efficiently.  Usually they have to be painted every alternate year because of the wear and tear that the gloss surface will experience. These are not a very resilient kind of paint and they lose their shine or lustre after a couple of years. A very important point to note here is that while painting gloss, moisture should be avoided at all times or you may run into the risk of getting blisters or bubbles over the paint surface.
Interestingly, getting your home painted by a professional painter extends the life of your paint job. This is because of the technique used and the fact that the surface is properly prepared, with the right equipment.
The visual look of your home is vital when time comes to sell; it is the first impression that visitors and potential buyers will receive. A house that has been repainted will add tremendous value to the sale, as it won't be a home that is promoted on its potential, but the reality of its current state instead!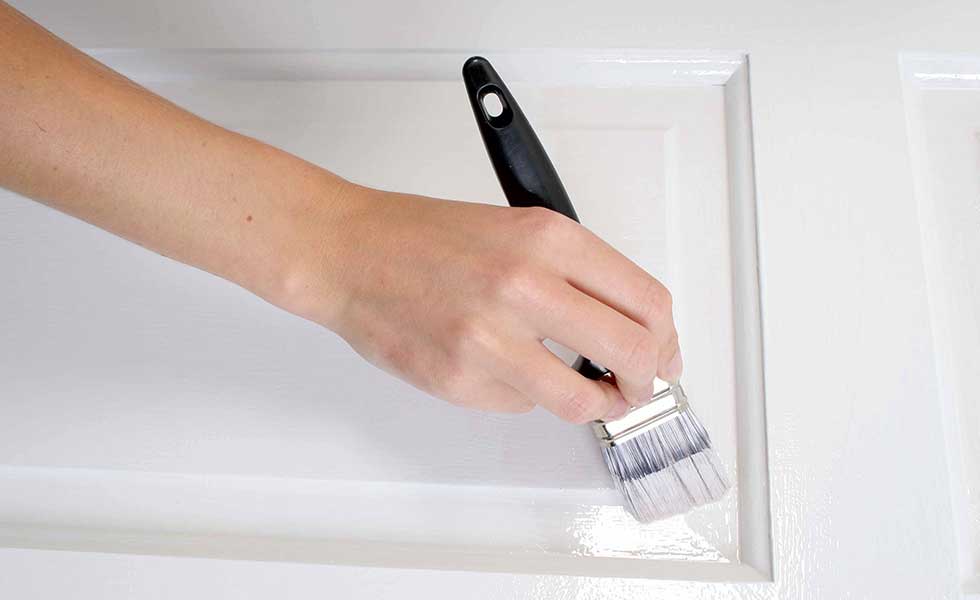 Even if not selling any time soon, repainting will add to a house's longevity. This is especially so, with weatherboard and timber homes as the Australian climate can be extremely harsh all year round. 
Without proper care, paint can peel and crack, whilst the wood can rot or be subject to termite damage. If you jump on these issues early and stay vigilant, then you can have years of problem free living. Your home is your number one asset, so take care of it!
Need help repainting your home?
Further reading:
6 Tips to Bring Your Bedroom Back to Life
How to Give Your Home a Quick Makeover With Paint
Choosing The Right Paint Colour
9 Ways to Reduce Your Energy Bills