Choosing the right paint colour
2nd Aug '19 • By Jacob Banks
Choosing the right paint colour is the result of several questions only you can answer. It starts from the most basic of questions such as whether the paint job is for the interior or exterior of your home; all the way down to whether you want to keep the colour for the long or short term.
Just like buying a car, every consideration can result in a variety of choices by the end. Here we will focus on the three major considerations when it comes time to breathe new life into the walls that define your living space.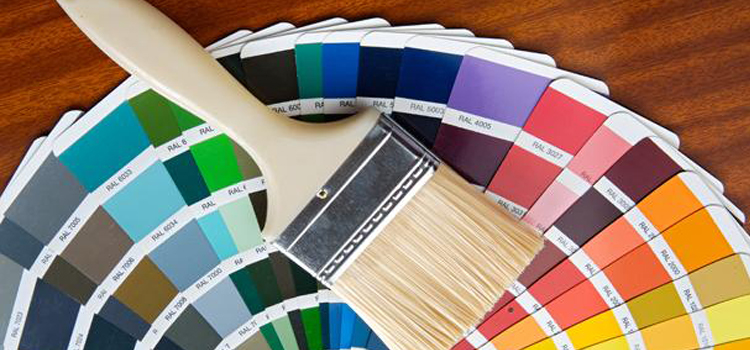 1. Personal character
The first thing to consider when choosing the right paint colour for your living space is the function or role of the room in question. If you are looking to paint the kitchen, the considerations are uniquely different than when considering your study area. In this instance we are looking at your personal living space – your room, so we will assume that this is where you spend much of your time; the area where you experience your creative and quiet moments.
For this room to be a reflection of all these things, it needs to be an extension of who you are. The colour you like to wake up to every morning can guide the course of your day. If you wake up to a peaceful baby blue, your days usually pass in peace and harmony. If you wake up to hues of electric pink and blood red, you can spend your day with confrontation. Colour determines your destiny by having a direct influence on each part of your day, which is why paint colour affects your mood. So choose colours wisely; consider your personality and look for a colour that soothes.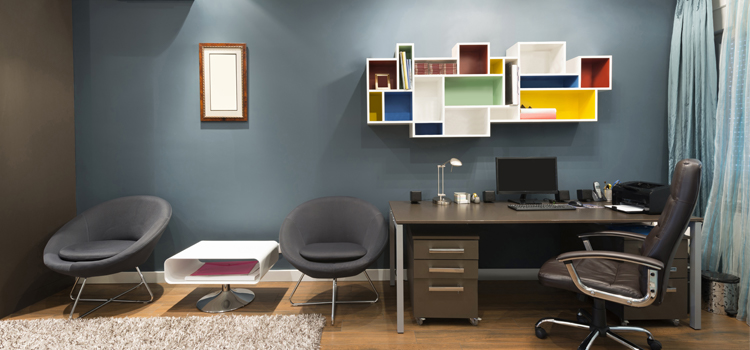 Think of a place that you go to instinctively and question why; what colour graces those walls and do they help draw you there? Personally I always find myself at the local library. Specifically, there is a corner of the library that is painted dark brown and has lots of light coming through the window.
It is a combination of rejuvenating light and earth tones of brown. I find a few minutes in that corner to be invigorating. So I painted my room, the place where I do most of my thinking and writing, and I experienced similar results. Choosing the right paint colour should be dependant on your personal character and what you attempt to achieve in that room.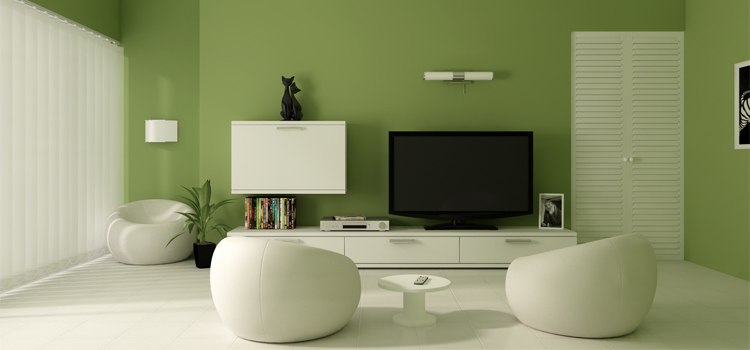 2. Room function
Once you've determined what colours you prefer, you must decide what you want each room to try and state. For example, the study room should promote inspiration and the bedroom should foster peace and harmony. The children's room should be active and the dining room should be welcoming. The living room should be a mixture of feelings from comforting to welcoming and hospitable. At home we have different rooms to accomplish a number of different tasks.
The bedroom is to recharge us for another day; the dining room is to nourish us and the living room is to welcome friends and relax. Every room has its purpose and we need to treat them individually. As such they should also carry different themes and impart different types of energies to their occupants.

3. Seasonal considerations
In addition to personal taste and room function there is one other factor that plays a role in the choice of room colours, and that's the time of year. When it's cold outside and the view from the windows is cold and unwelcoming, it makes more sense to make the rooms warmer by increasing colour intensity. Rooms that are already green can be warmed by making them darker green. Rooms that are blue can be changed with a darker hue and so on. Winter is a period to charge the home with warm energy and Summer is the time to introduce lighter and cooler shades.
Colours can be used to accentuate the light yet keep the temperatures cool. In Autumn, colours can be enhanced by using softer tones and using accents to control the intensity of the light. It's beneficial to check out Autumn home colour guides for inspiration. In the Spring, as darkness and cold turn to light and warmth, intermediate colours like yellow-orange can accentuate the energy of any room.
Choosing colours for a room is not just about the palette and what matches the colour of the couch. Choosing a colour is about matching it with your personality at a basic level and running it in parallel with the seasons. It's about promoting harmony in the face of the daily grind and giving you peace and ambience at the end of the day. Colours can be seen as the way various forms of light communicate with our subconscious.
Need some help choosing the right paint colour? Find a local painter near you!
Painters and Decorators
Painters and Decorators Melbourne
Painters and Decorators Brisbane
Painters and Decorators Adelaide
Painters and Decorators Hobart
Painters and Decorators Darwin
Painters and Decorators Sydney
Painters and Decorators Canberra
Painters and Decorators Perth
Trending
Painters Gympie
Painters Broken Hill
Painters Dubbo
Painters Shepparton
Painters Orange
Painters Taree
Painters Armidale
Painters Bathurst
Painters Lismose
Further reading:
7 Wallpaper Designs We Love
Beautiful New Wallpaper Trends for 2019
Australia's 11 most popular interior paint colours | 2019 guide
Painting Tips You Need To Know
Posted under